"We'd like to take our engagement photos at a brewery."
"A brewery???? How AWESOME!!!!"
So went the exchange between myself and Alice + Chris when I asked if they had any location ideas for their engagement photos. I was so excited – Big Wood Brewery engagement photos? What a dream! Chris is a beer distributor, so it definitely fit them and their love of beer.
We had an amazing time photographing at the Big Wood Brewery in White Bear Lake. The people there were so kind, and the location itself was beautifully crafted. The name Big Wood was taken from the fact that they used a wide variety of different reclaimed woods to build up their space. The bar was from a fallen tree, all tables were slices of wood, the walls were reclaimed barn wood, and the doors were absolute works of wooden art (you can see a few in the photos below.)
Thanks again, Alice + Chris, for hiring me as your Minneapolis wedding photographer. It was a joy to spend time with you for your Big Wood Brewery engagement photos and get to know you more and see your deep connection to each other. I am so excited to photograph your wedding in October!
ETA: Check out Alice + Chris' beautiful Kellermans Event Center wedding photos here!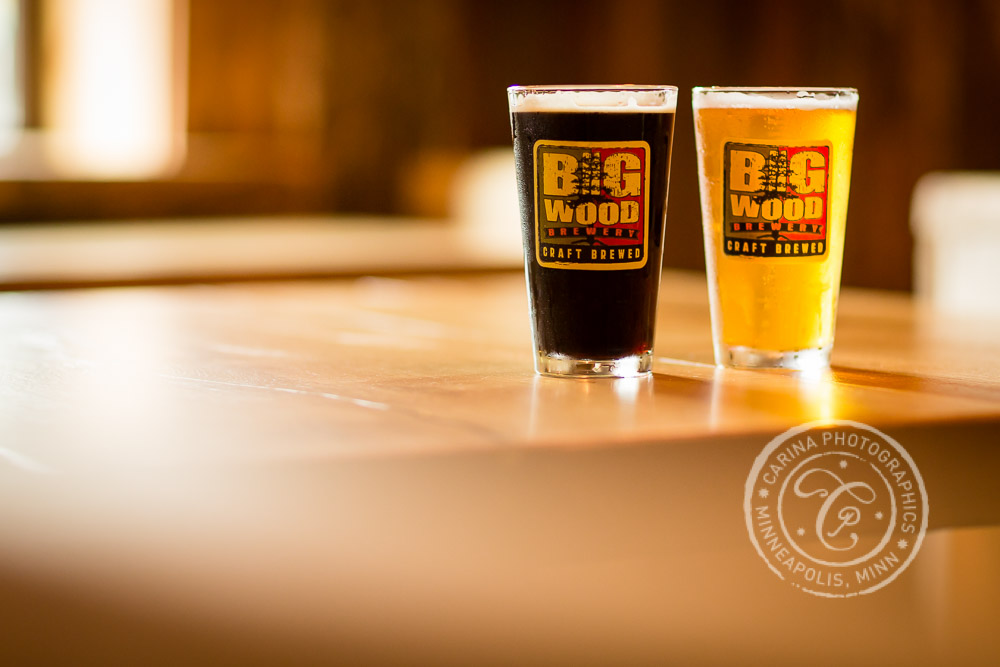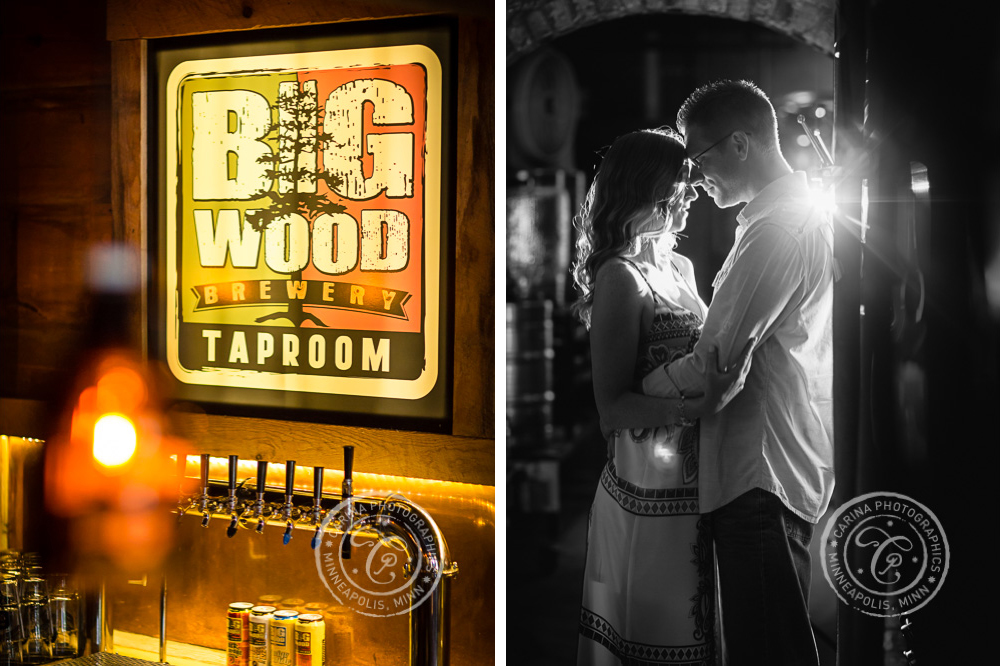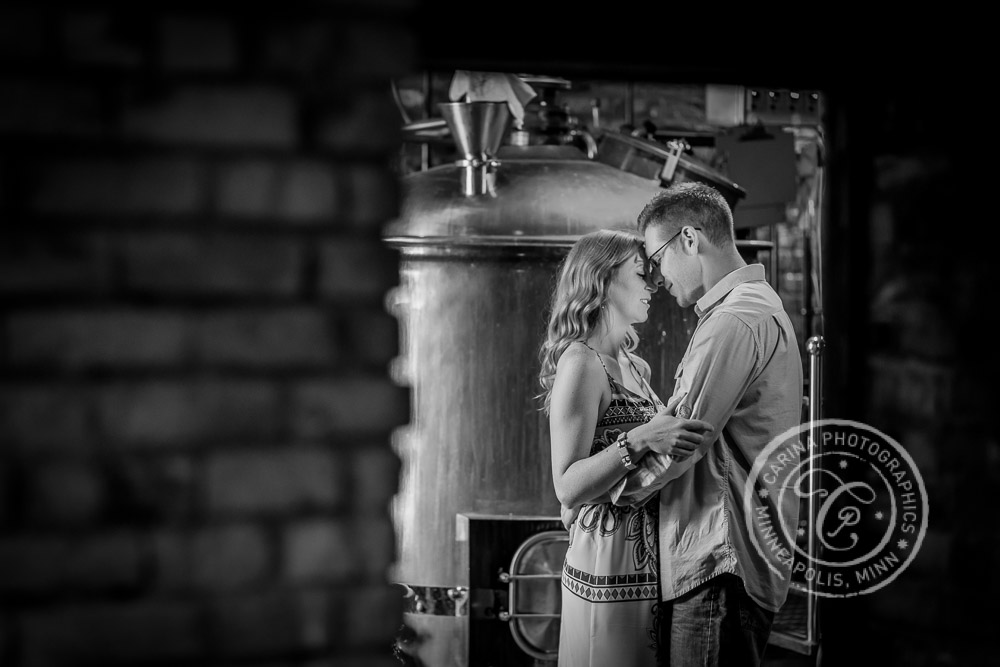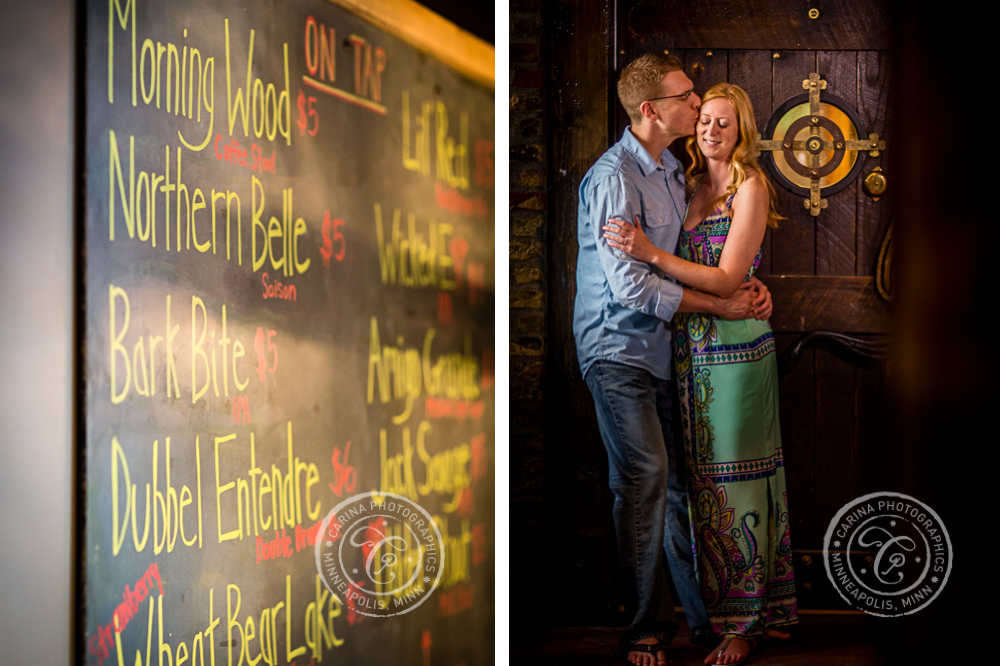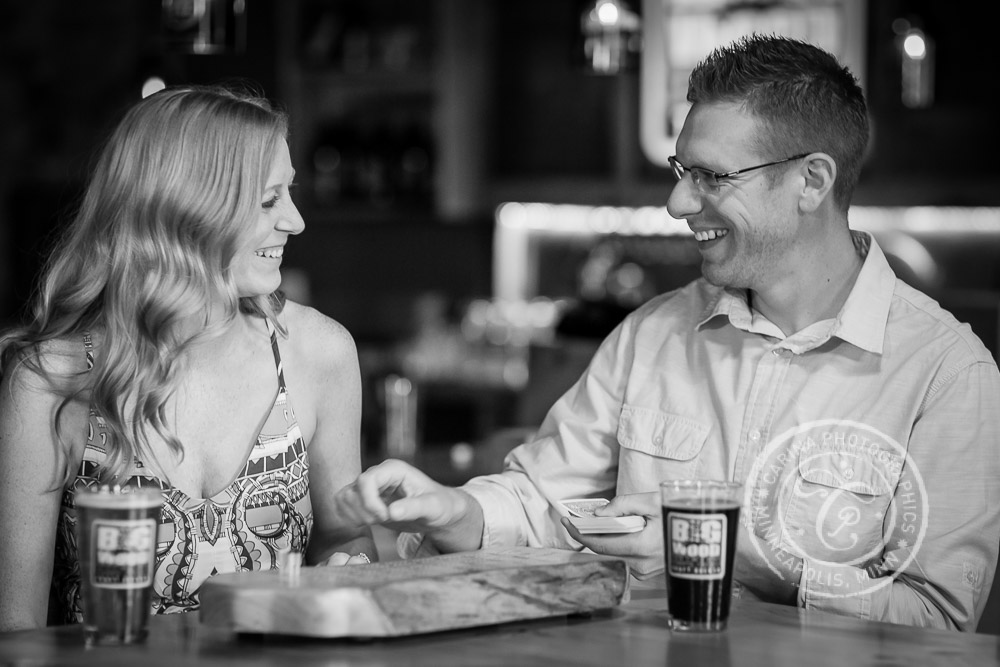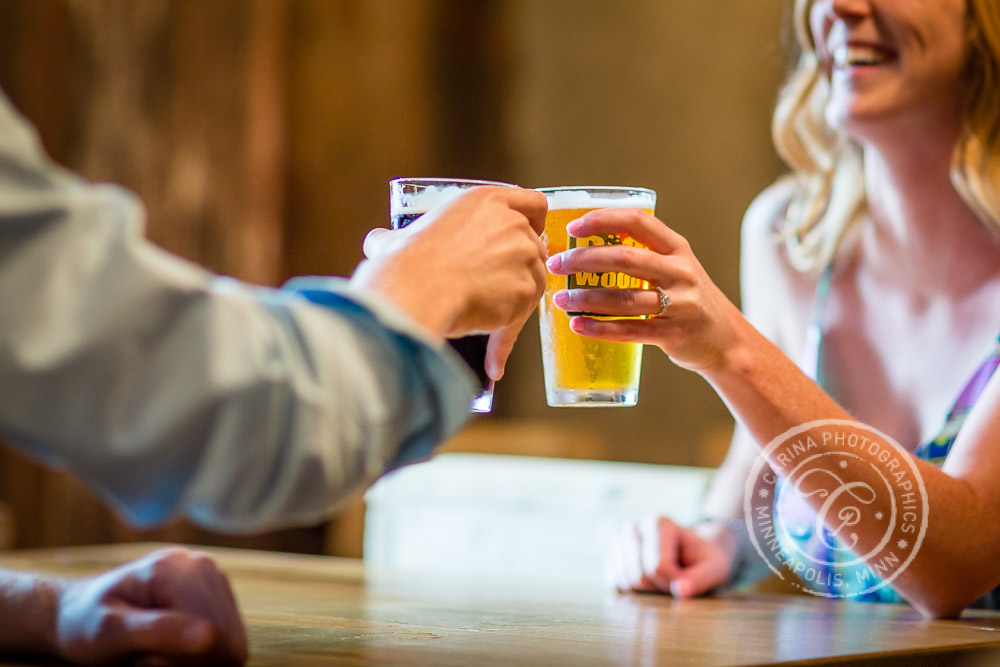 If you're planning for beer brewery engagement photography or prewedding photography, contact me soon!