Stone Arch Bridge Engagement Session
Chantel + Quinn are natives of the Twin Cities area. They grew up here, met here, and fell in love here. But they moved to Kansas City recently for job opportunities. They still wanted to hold their wedding here in the Cities too, and chose to work with me as their engagement photographer too. I'm so glad they did, they are so much fun!
St Anthony Main Engagement Session
Chantel + Quinn wanted to take advantage of a St Anthony Main and Stone Arch Bridge engagement photography session. Because the Minneapolis area is their "homeland", they decided to have their prewedding photography taken at the quintessential Stone Arch Bridge and St Anthony Main area. We had to plan their session in advance for a weekend they could make the return five hour drive. Low and behold, the weather on their session date in May was absolutely perfect. The sun was shining, the air was warm, and the flowers were in full bloom. It was an ideal spring day!
Father Hennepin Park Engagement Session
We started their engagement photo session among the gorgeous flowering trees of Father Hennepin Bluff Park. We then wandered up and down St Anthony Main, lingering among the architecture of the vintage mills and buildings. They made such a stunning, vintage-urban backdrop. We eventually worked our way back down St Anthony Main, through Father Hennepin Bluffs Park, and out to the Stone Arch Bridge for a sunset view. Chantel + Quinn really wanted those city views from the Bridge, and they were not disappointed. From the city views, to the flowering trees, to the vintage buildings, to the sunset over the river, everything looked so perfect. And the two of them were happy as could be – joy and laughter abound!
Thank You!
Chantel + Quinn, thank you so much for choosing to work with me for your beautiful Stone Arch Bridge engagement photography. I loved your prewedding photography, and I am so excited for your big day!
Take a look at more of my Stone Arch Bridge and Father Hennepin Bluff Park engagement sessions too!
Courtney + Blake
Alyssa + Dave
Lindsey + Bernie
Stephanie + Travis
Kim + Lucas
If you're planning for Stone Arch Bridge engagement photography or prewedding photography, contact me soon!
ETA: Make sure to check out Chantel + Quinn's beautiful Paikka and Lake of the Isles Lutheran Church wedding day too!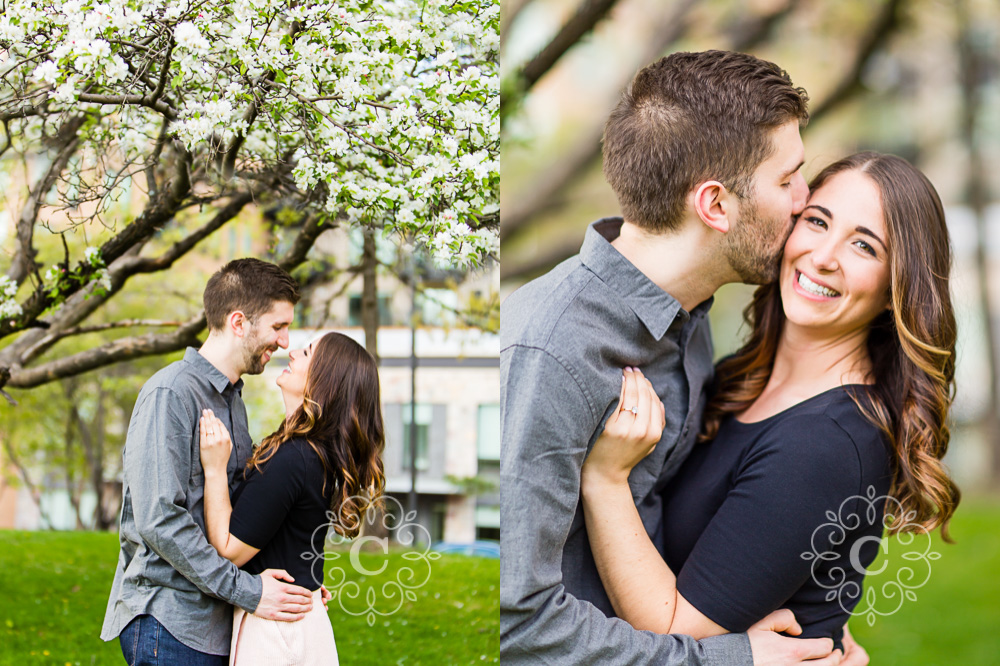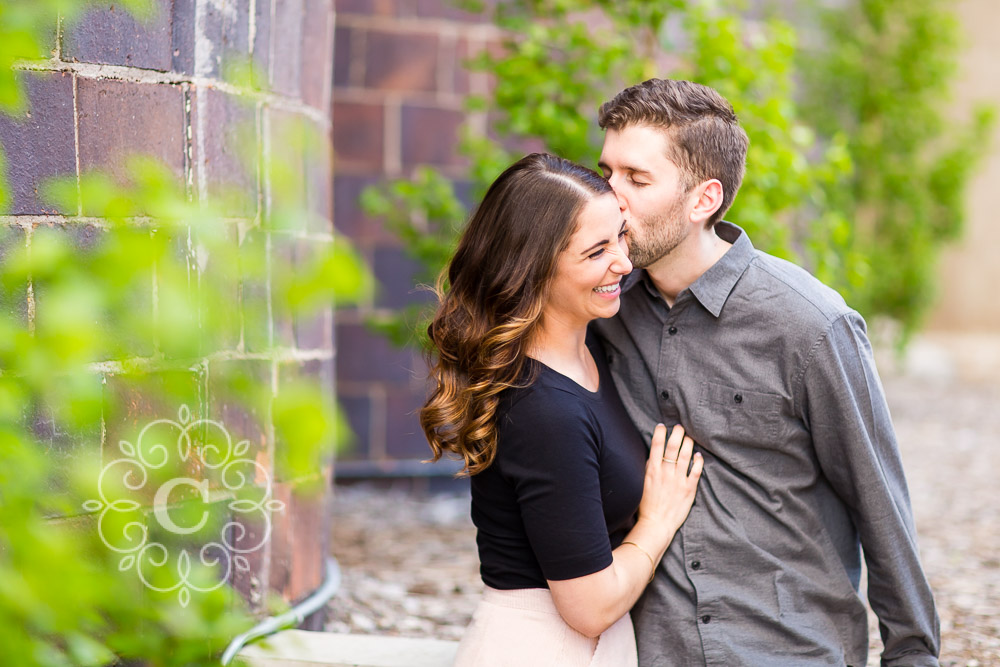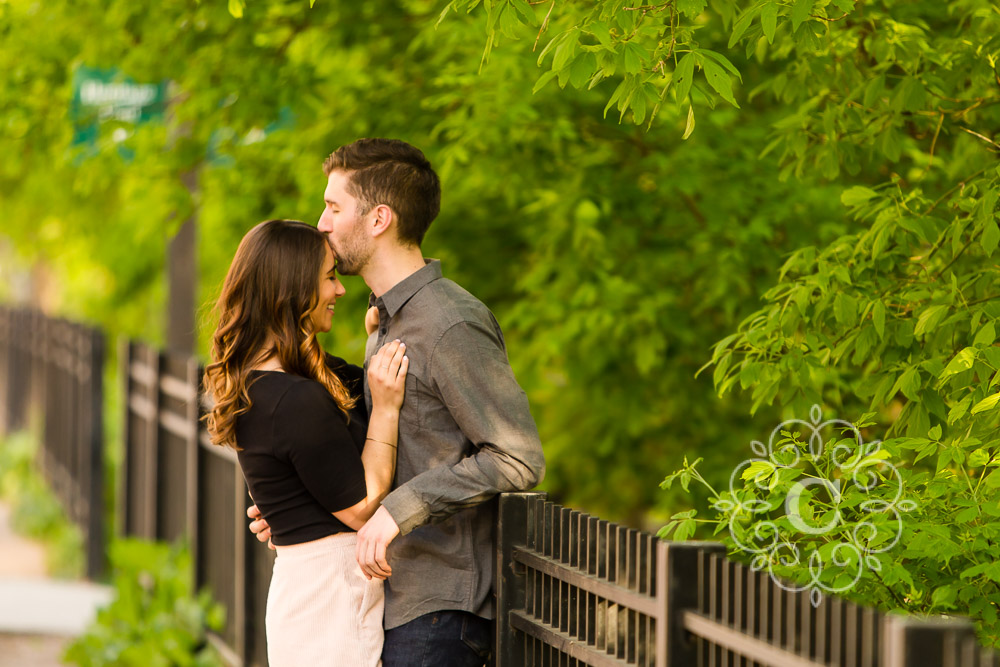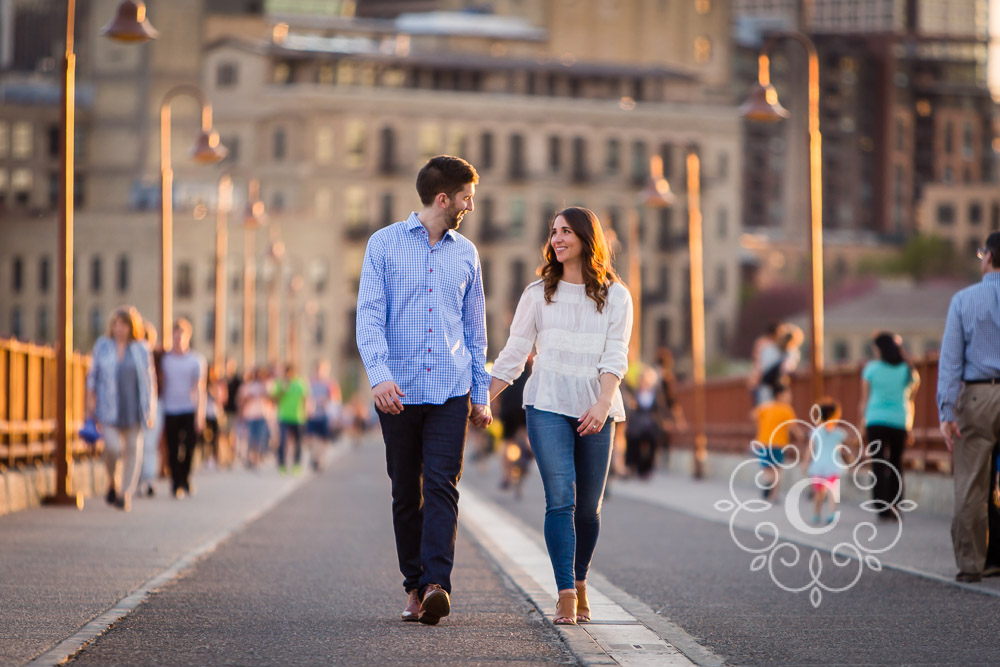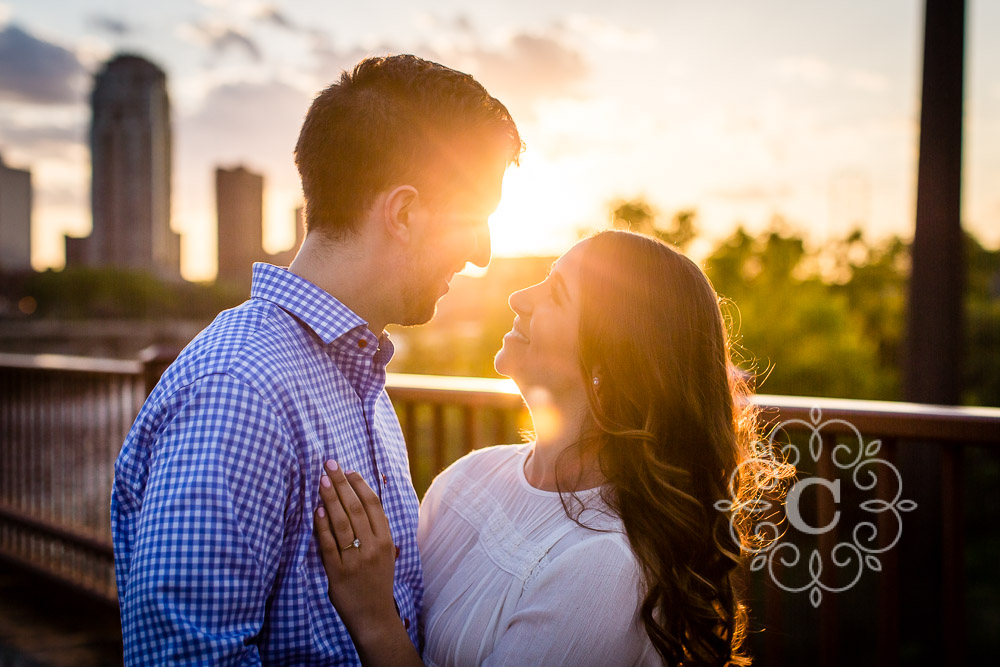 Take a look at their highlight video too: