Como Park Sunken Garden Wedding Photography
Brenda + Adam worked with me for their beautiful wedding day photography at one of my favorite venues – the Sunken Garden in St Paul's Como Conservatory. (I love it so much, I got married there myself!)
We started their day with preparation at the Celeste Hotel in downtown St Paul. Once Brenda was ready, we headed over to Como Park for the big event!
Brenda + Adam's wedding ceremony was so beautiful, surrounded by the gorgeous green space of the Sunken Garden. After their ceremony, we spent some time taking group photos as well as photos of the two of them alone both inside and outside the Como Conservatory.
Como Ordway Garden Wedding Reception
Brenda + Adam's wedding reception started with cocktail hour, then toasts and dinner. Once their dinner was finished, they cut their cake and then it was off to dancing, and even a rousing version of the shoe game! They had a blast and danced away into the night.
Thank You!
Brenda + Adam, thank you so much for working with me for your beautiful wedding photography! I had so much fun on your big day. I wish you a lifetime of happiness!
If you are considering a Como Conservatory wedding, contact me soon!
BONUS: Be sure to take a look at a few other weddings I photographed at Como Park, including rainy day Como Conservatory wedding photos, summertime Sunken Garden wedding photos, an evening Como Conservatory wedding, a Covered Porch wedding, an early autumn Conservatory wedding, another summer Conservatory wedding, another autumn Sunken Garden wedding, another autumn Conservatory wedding, and a North Garden elopement.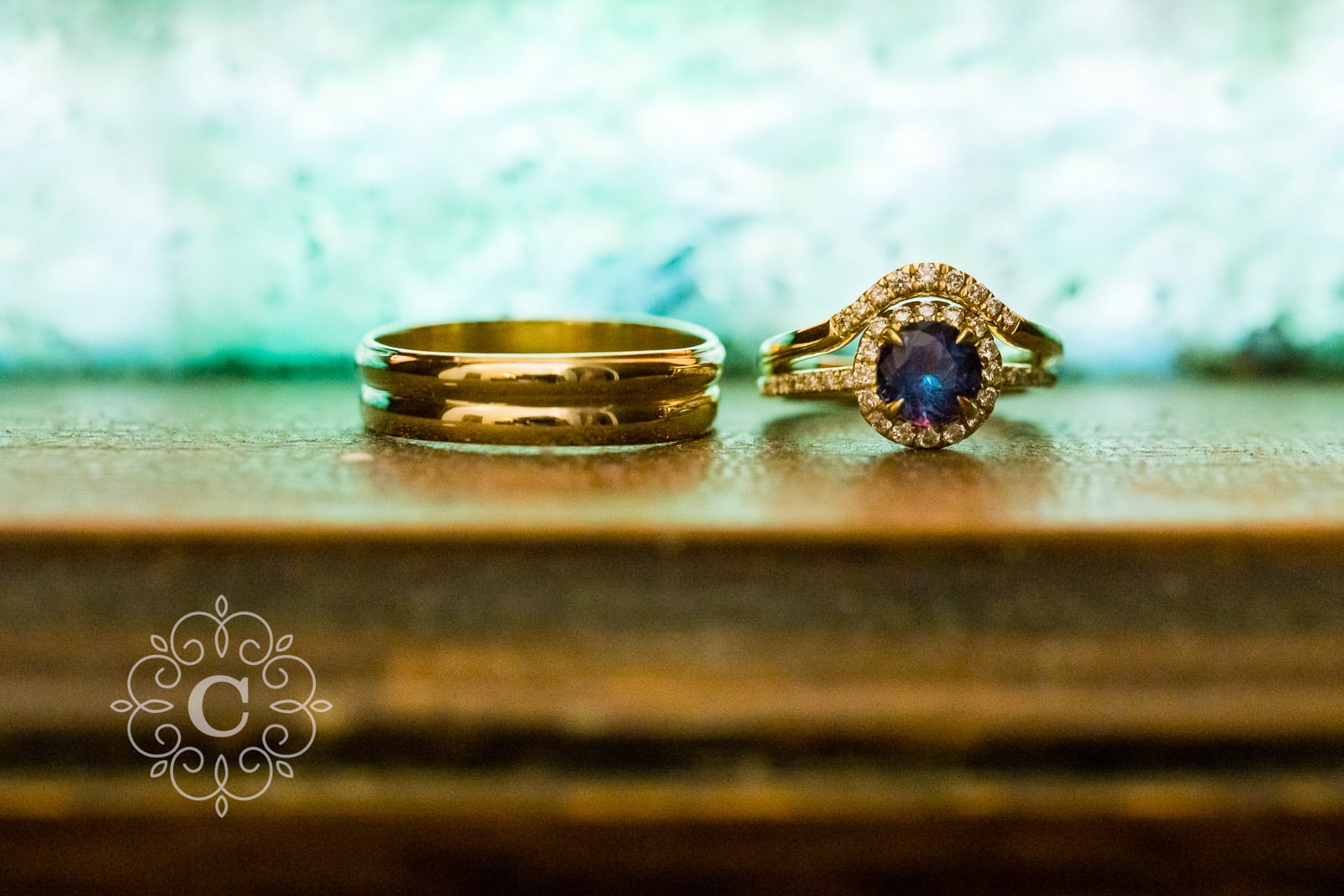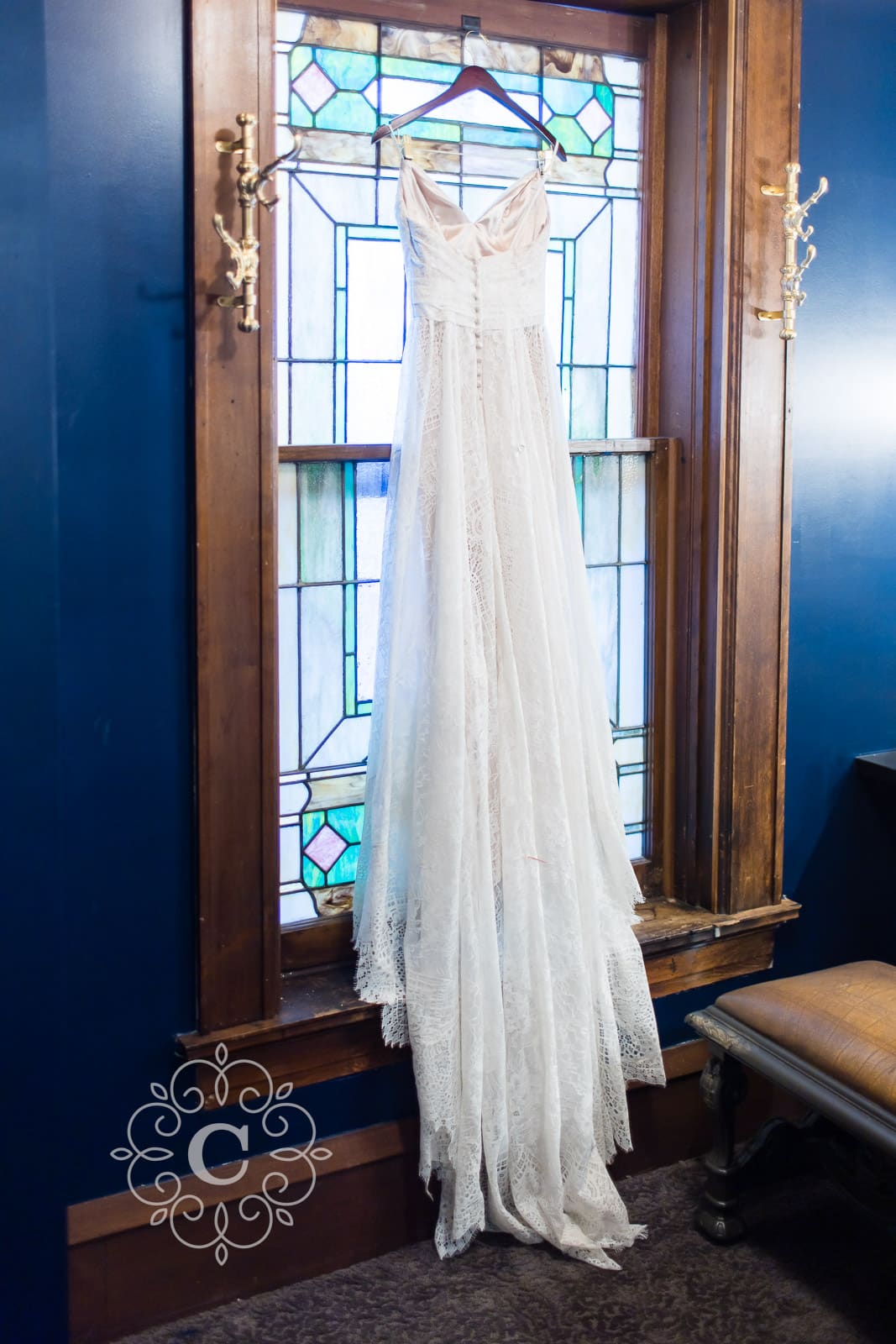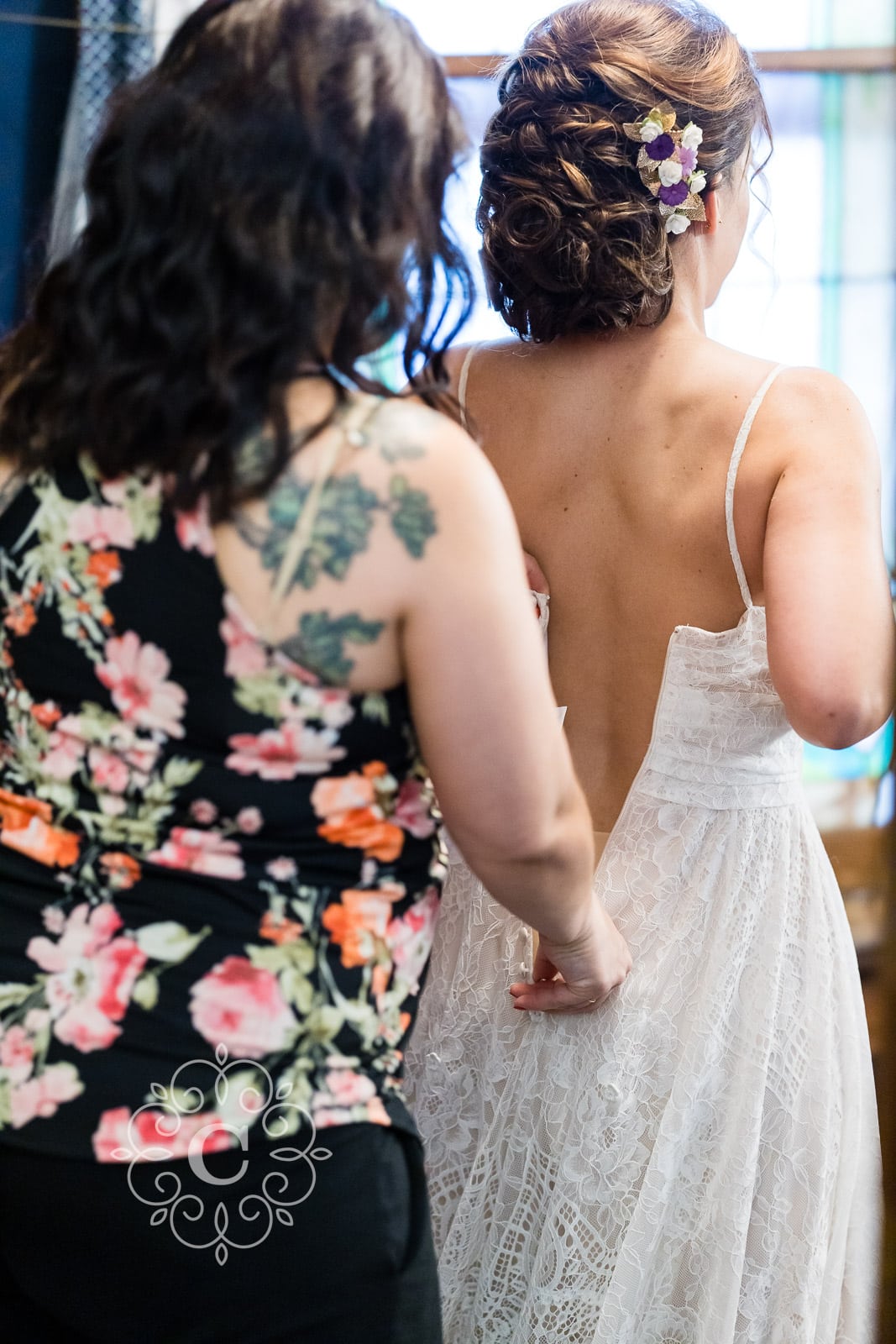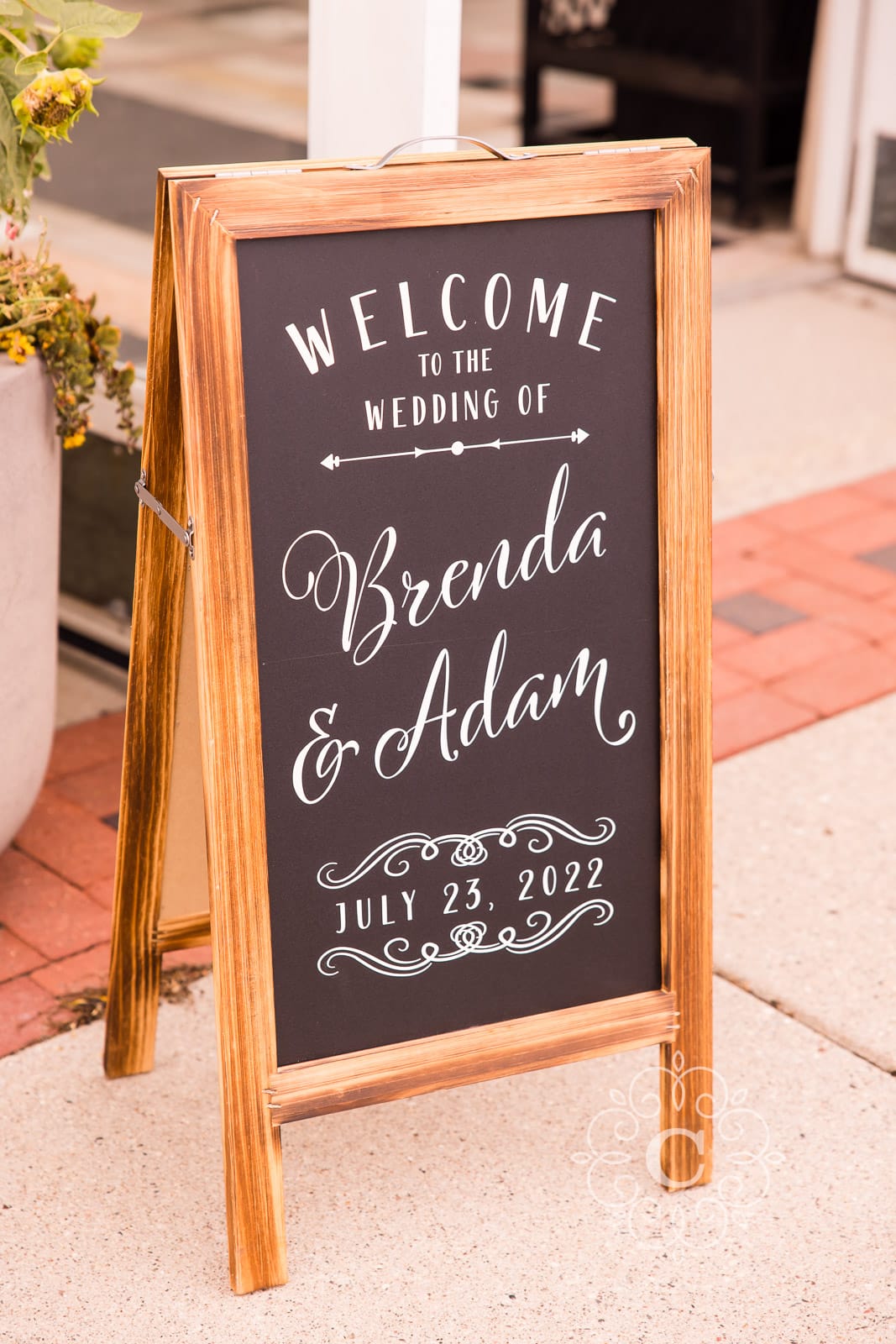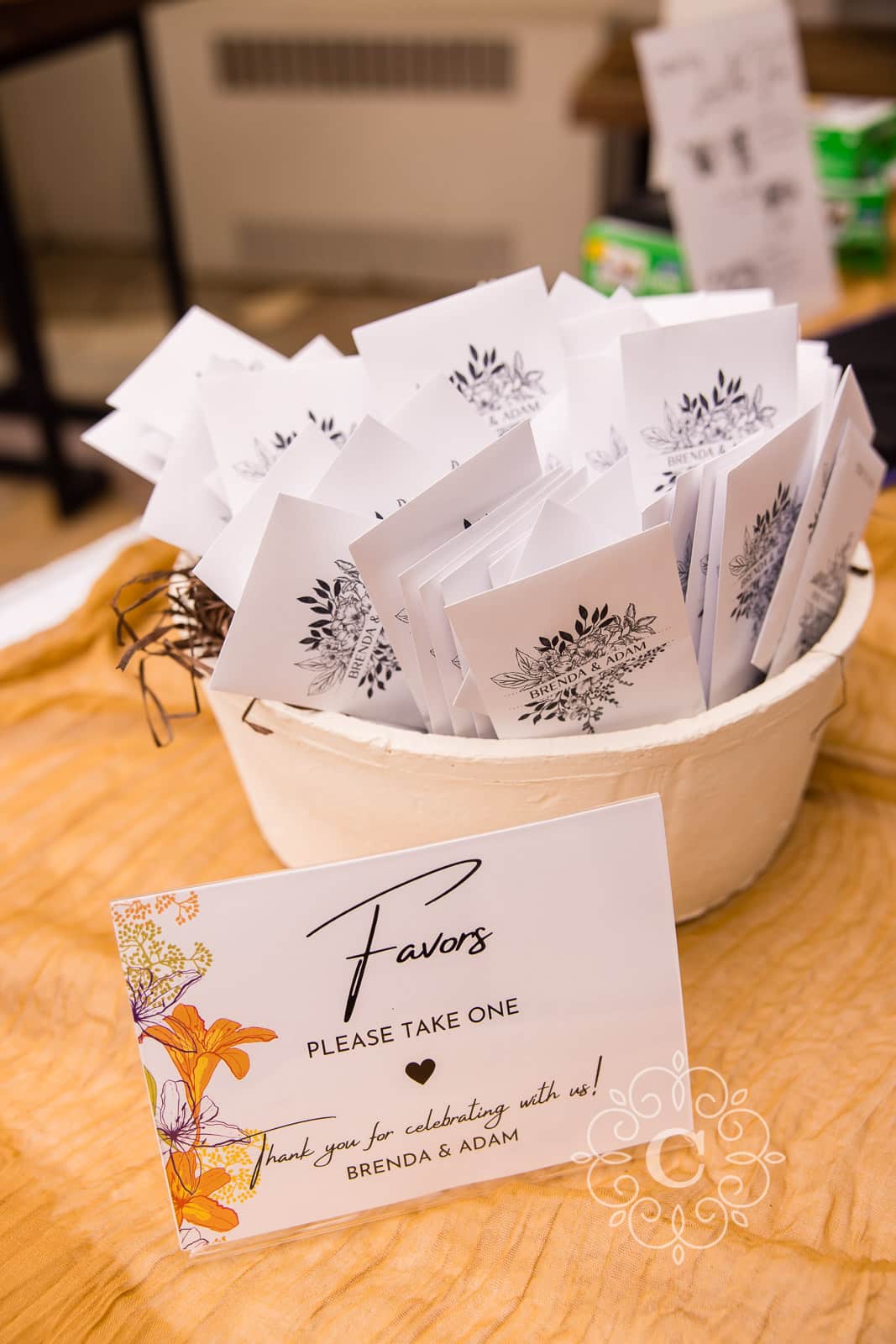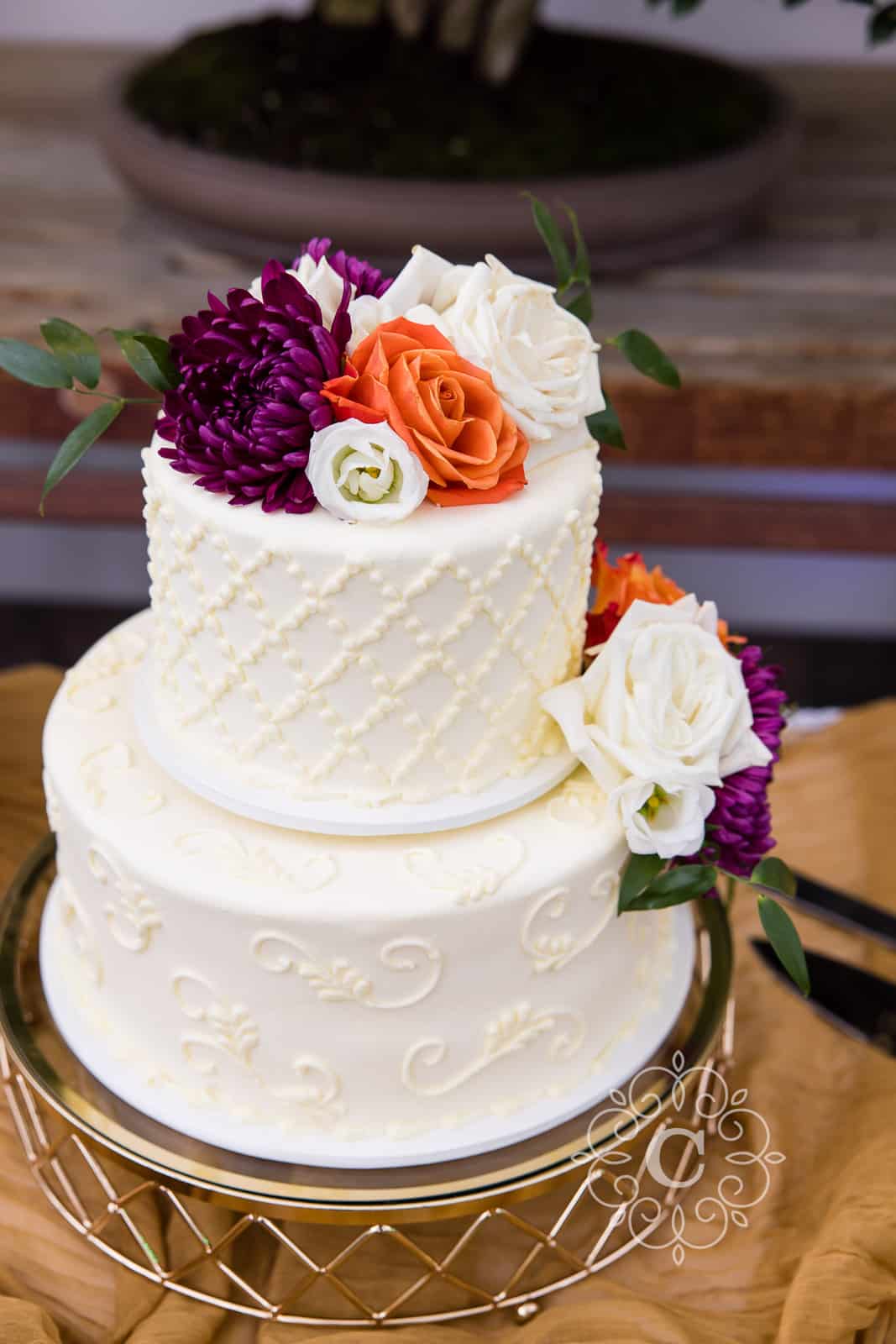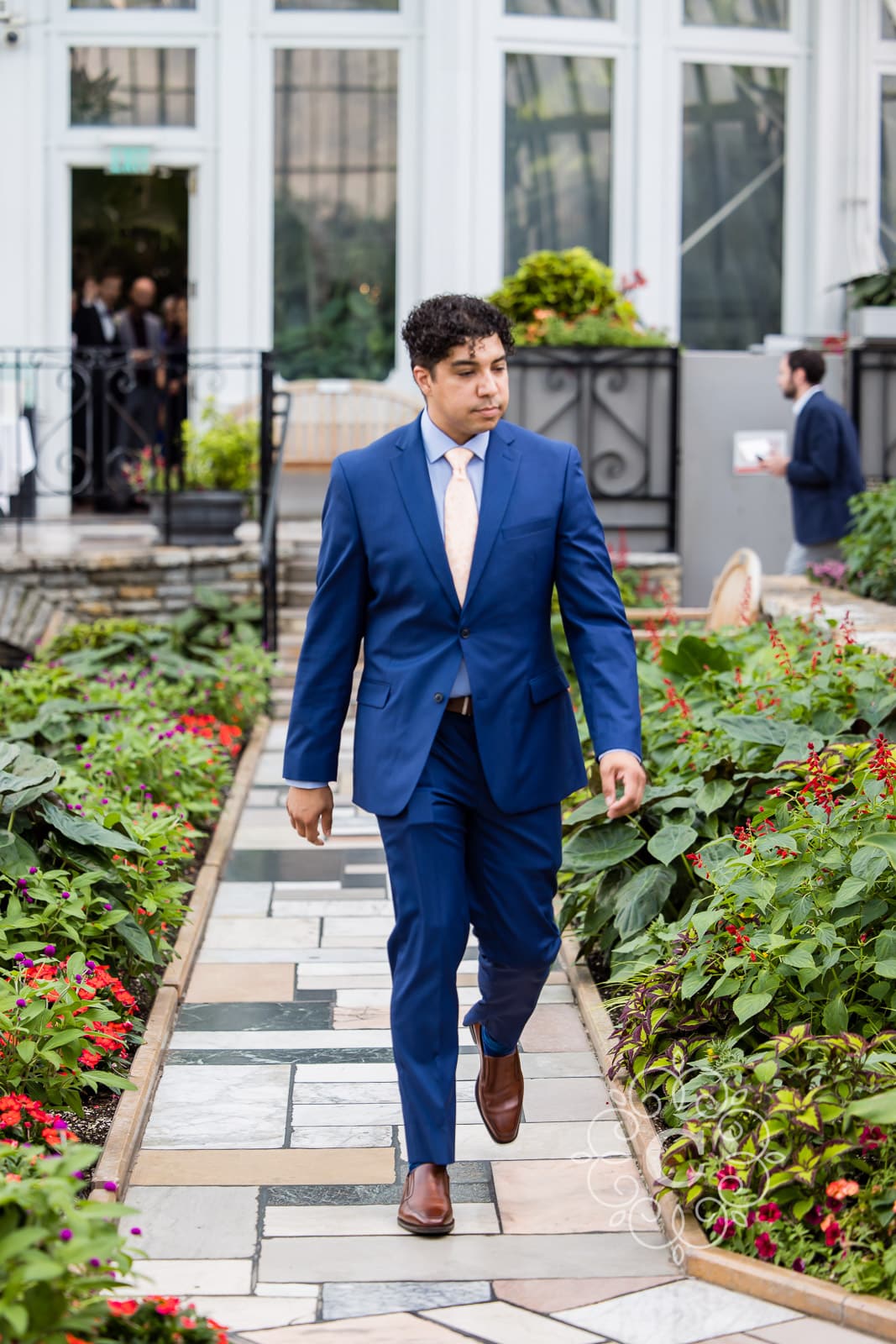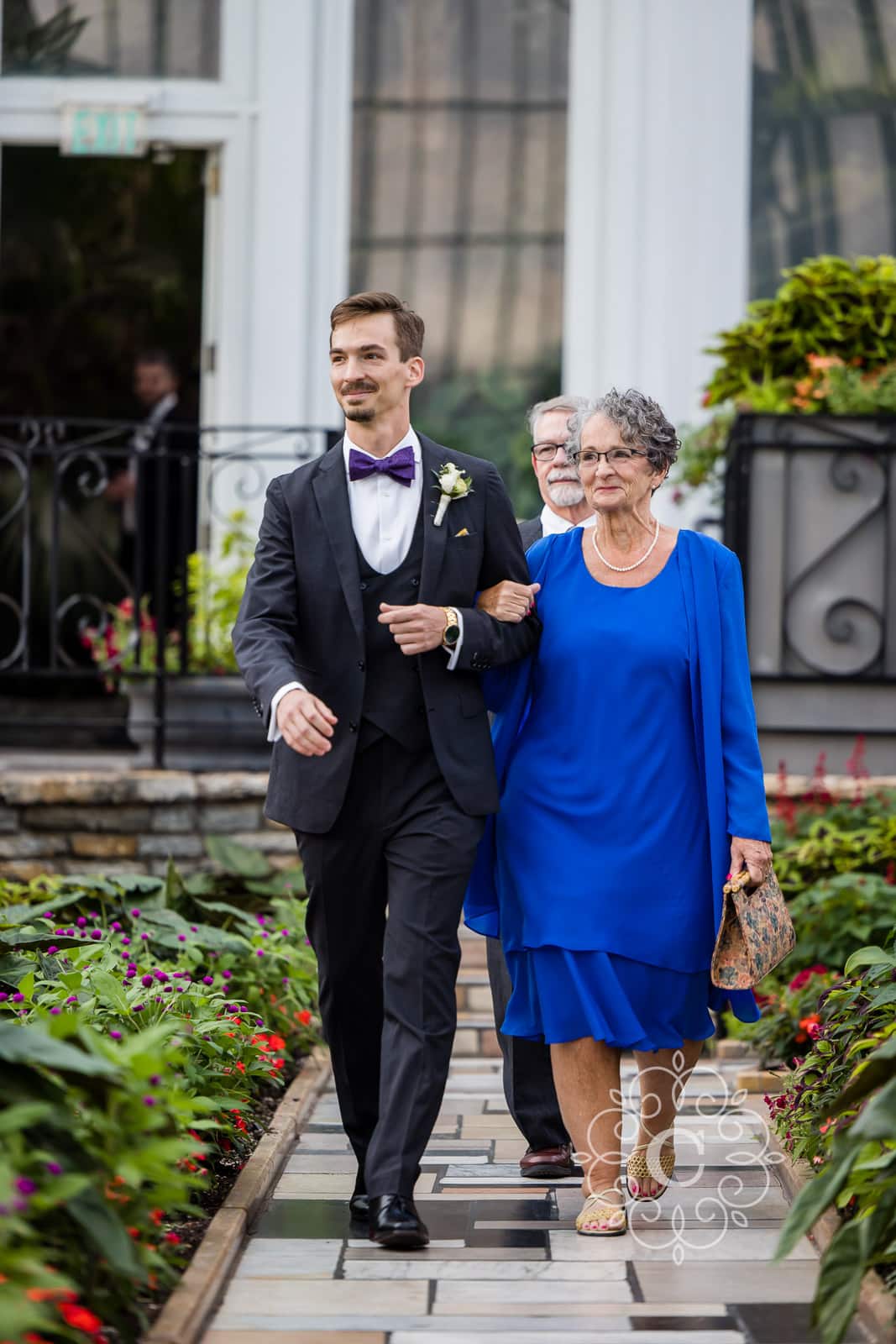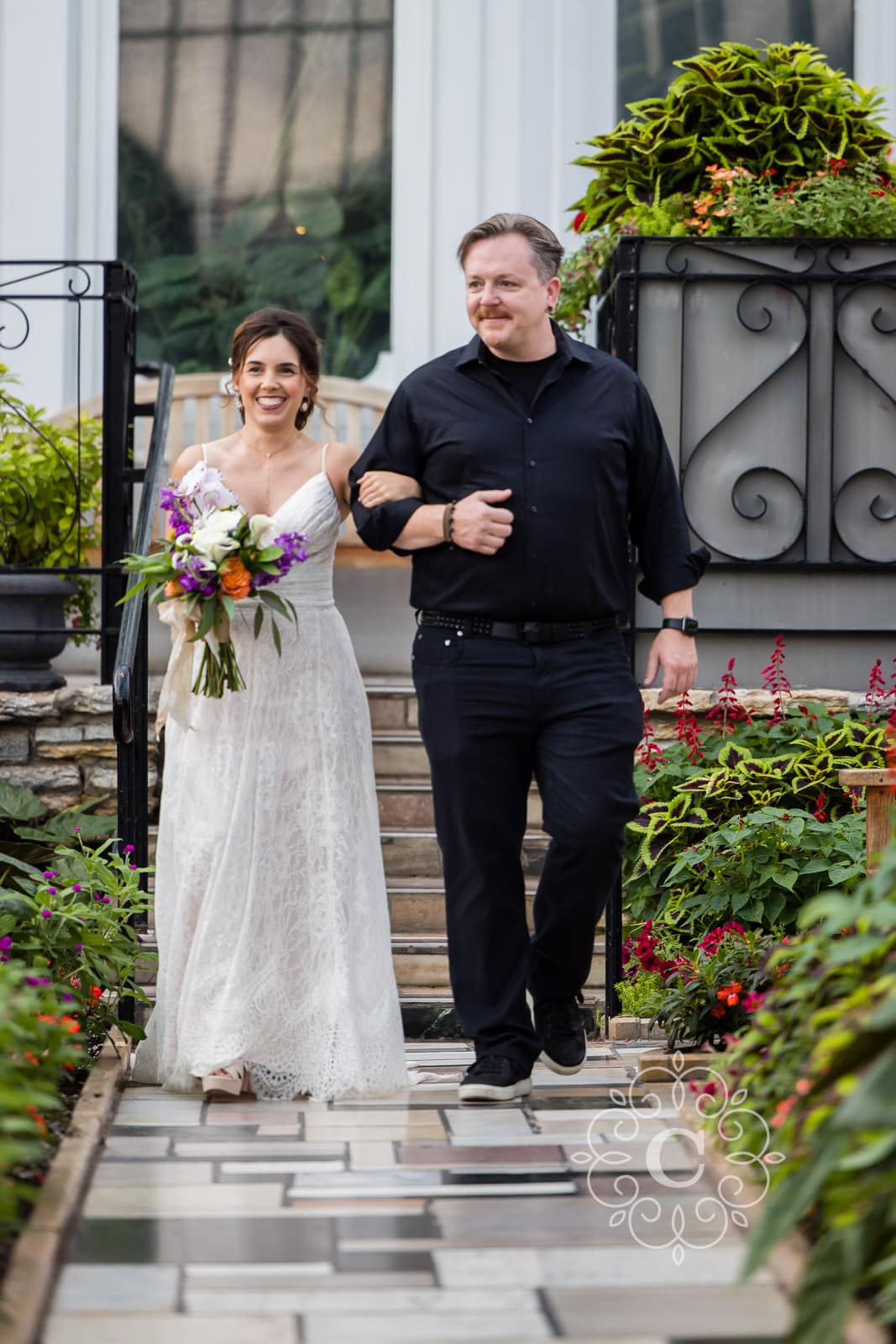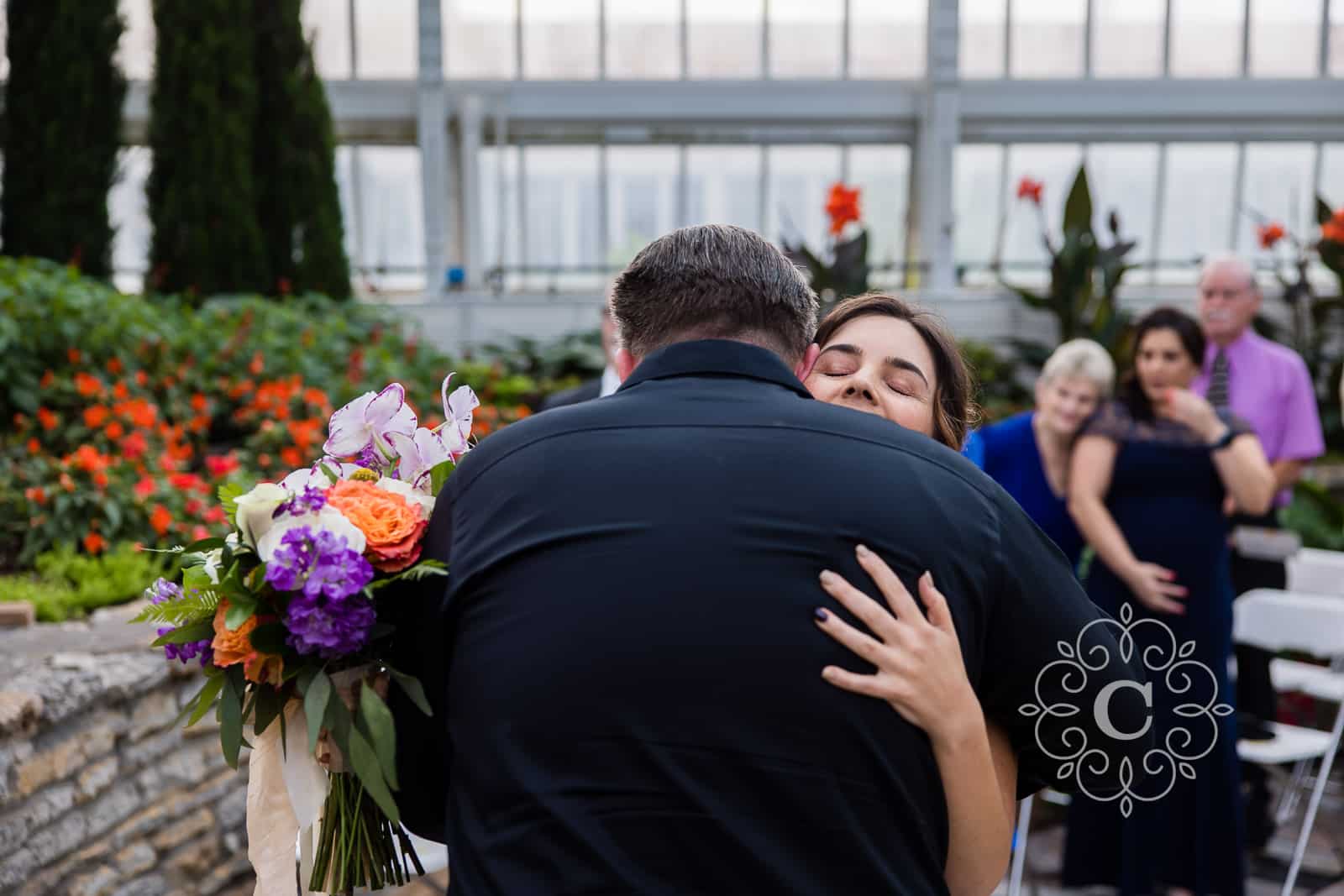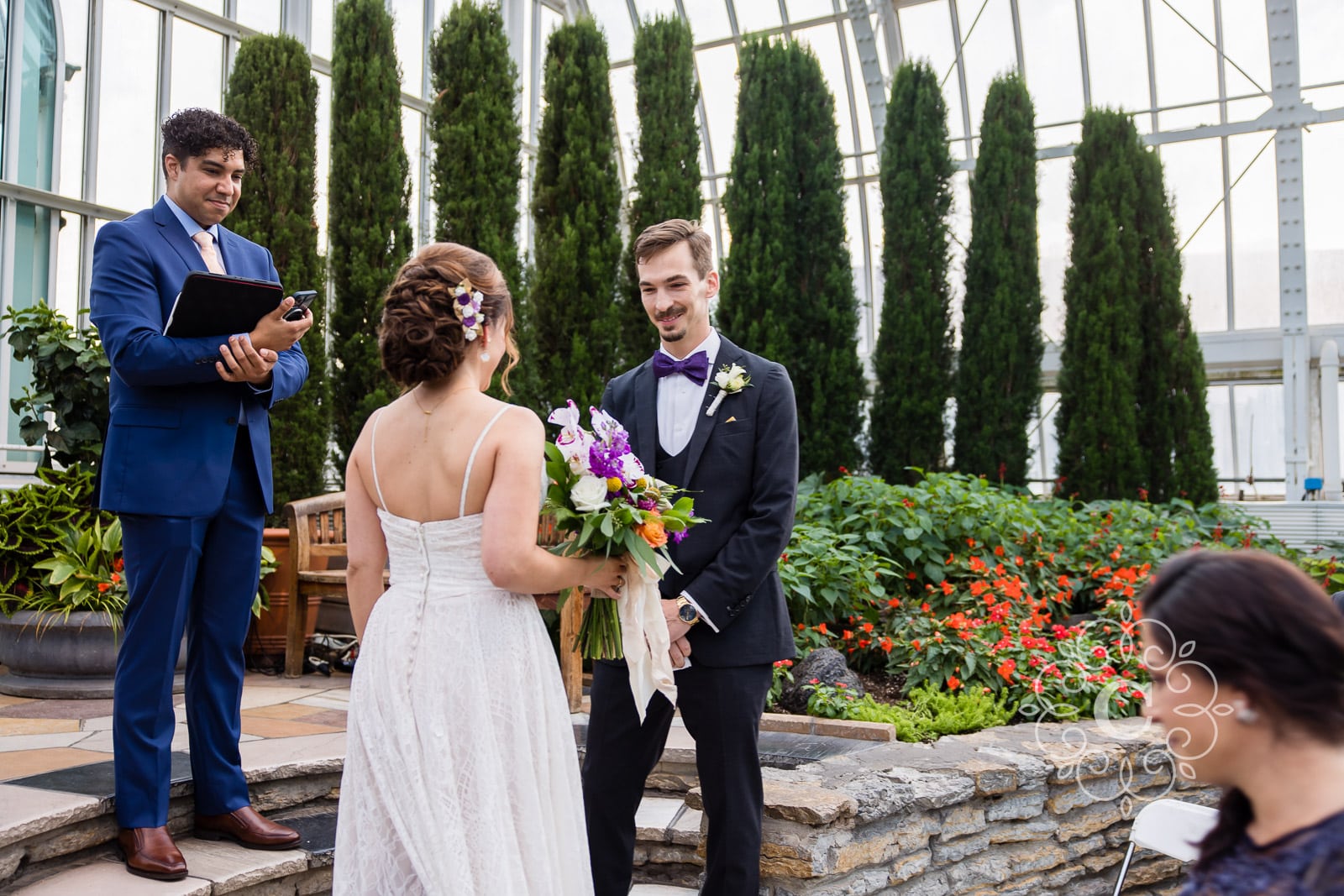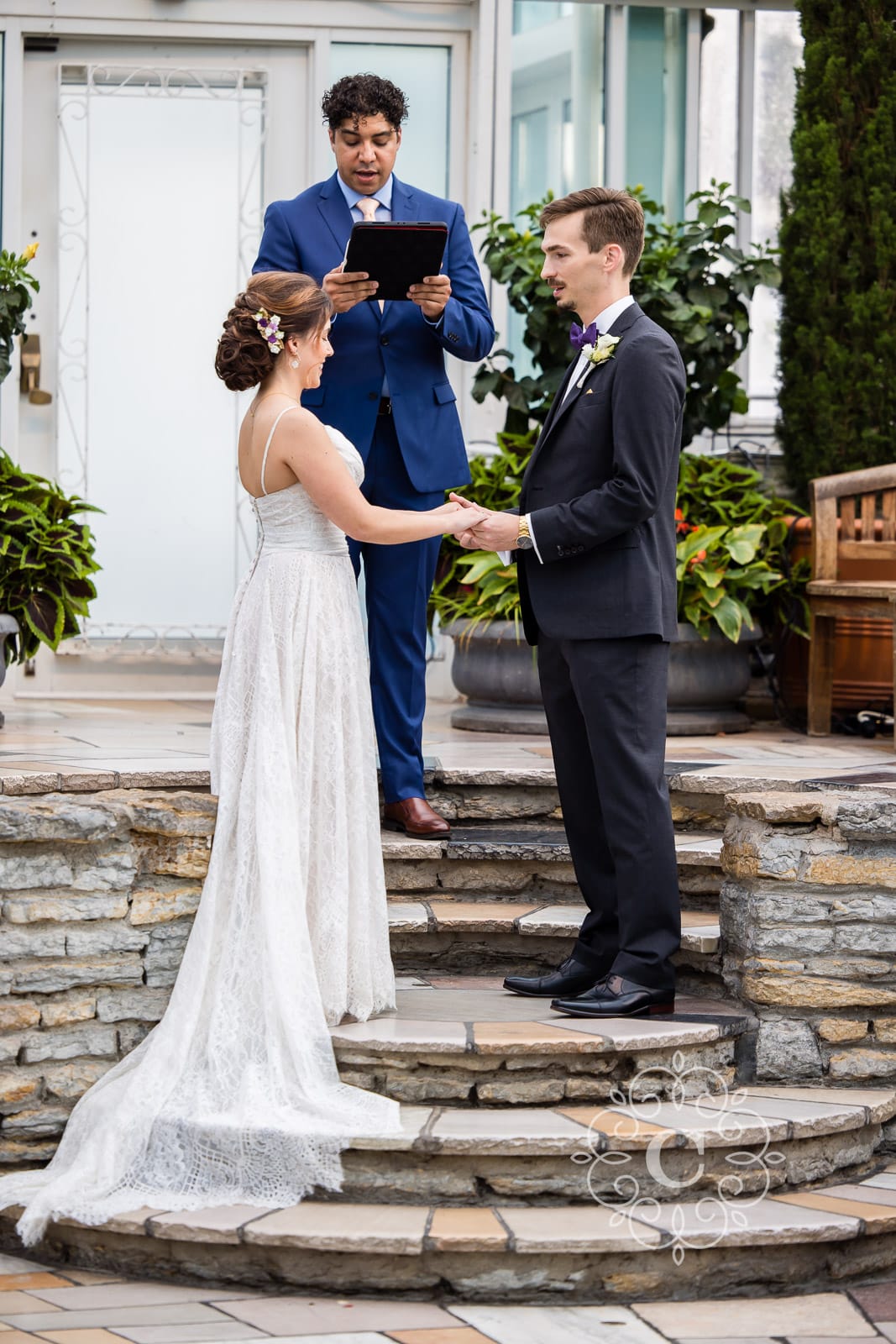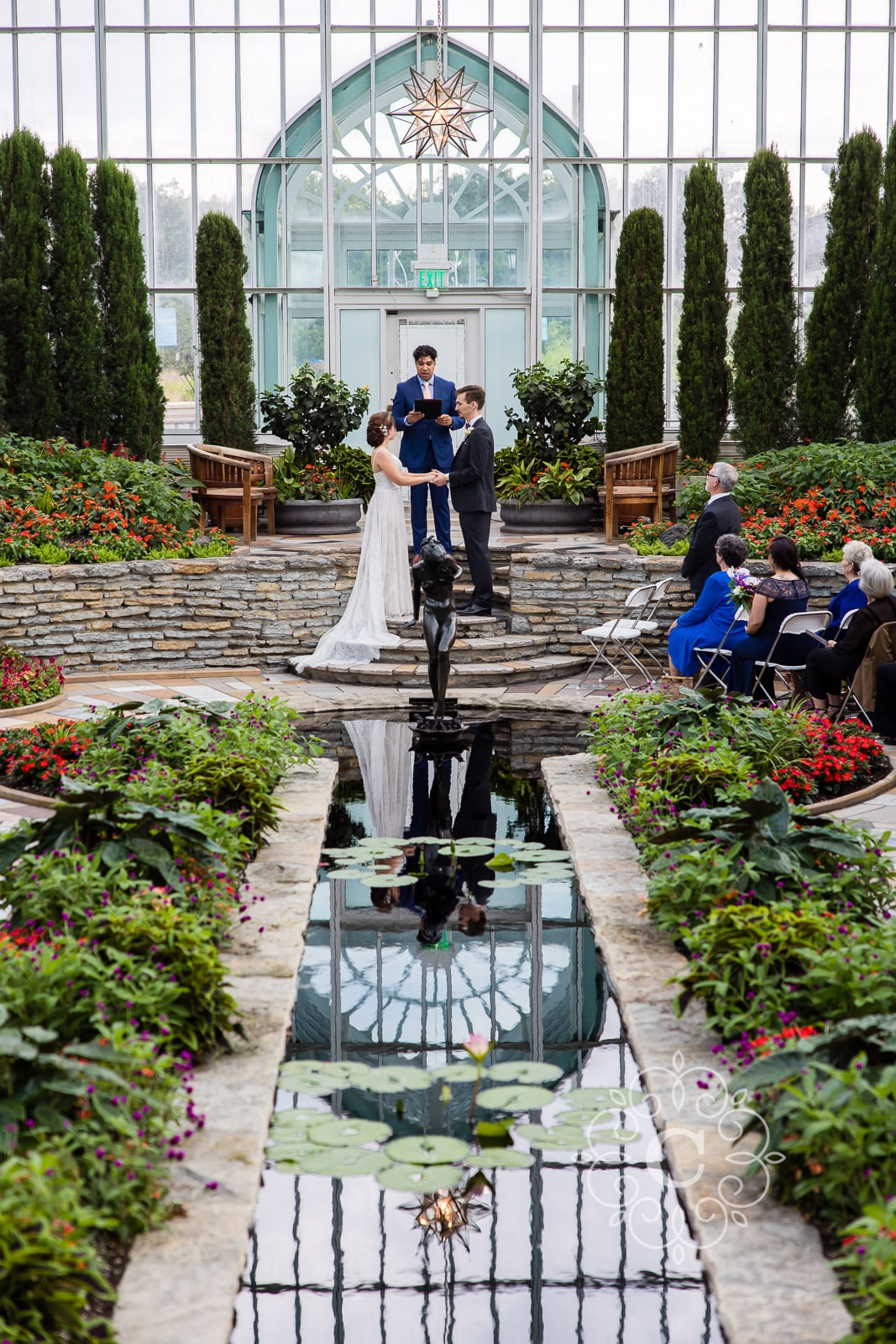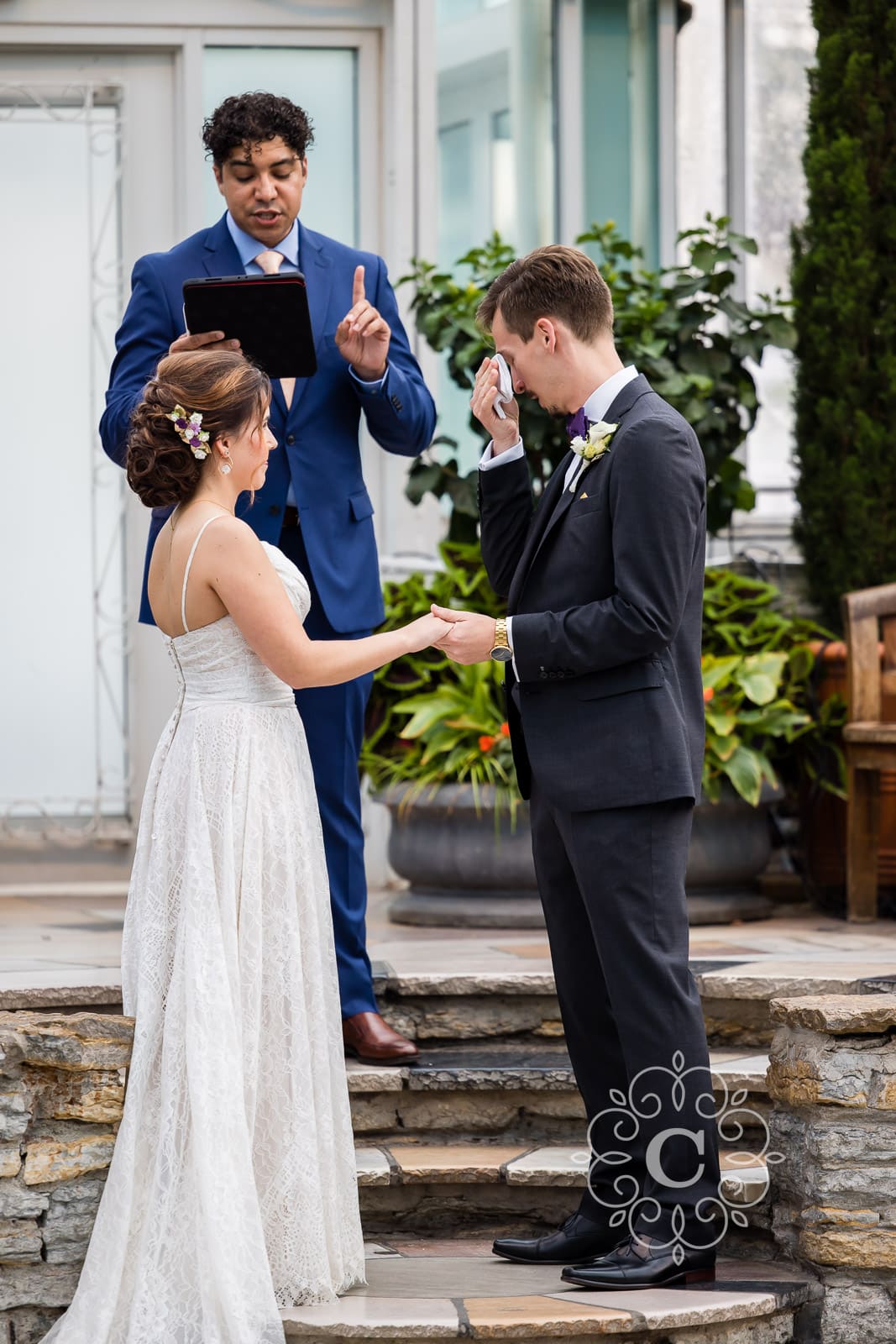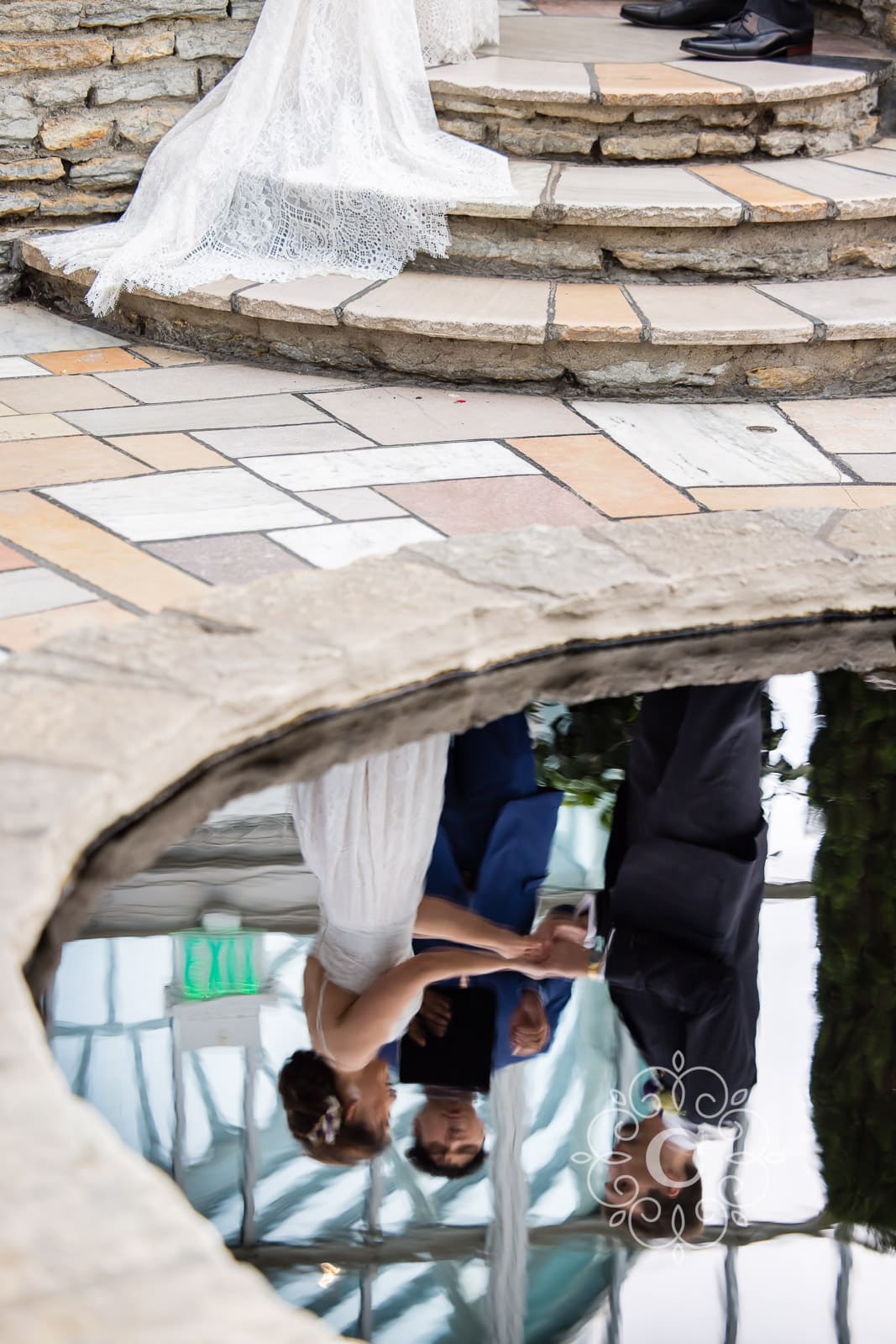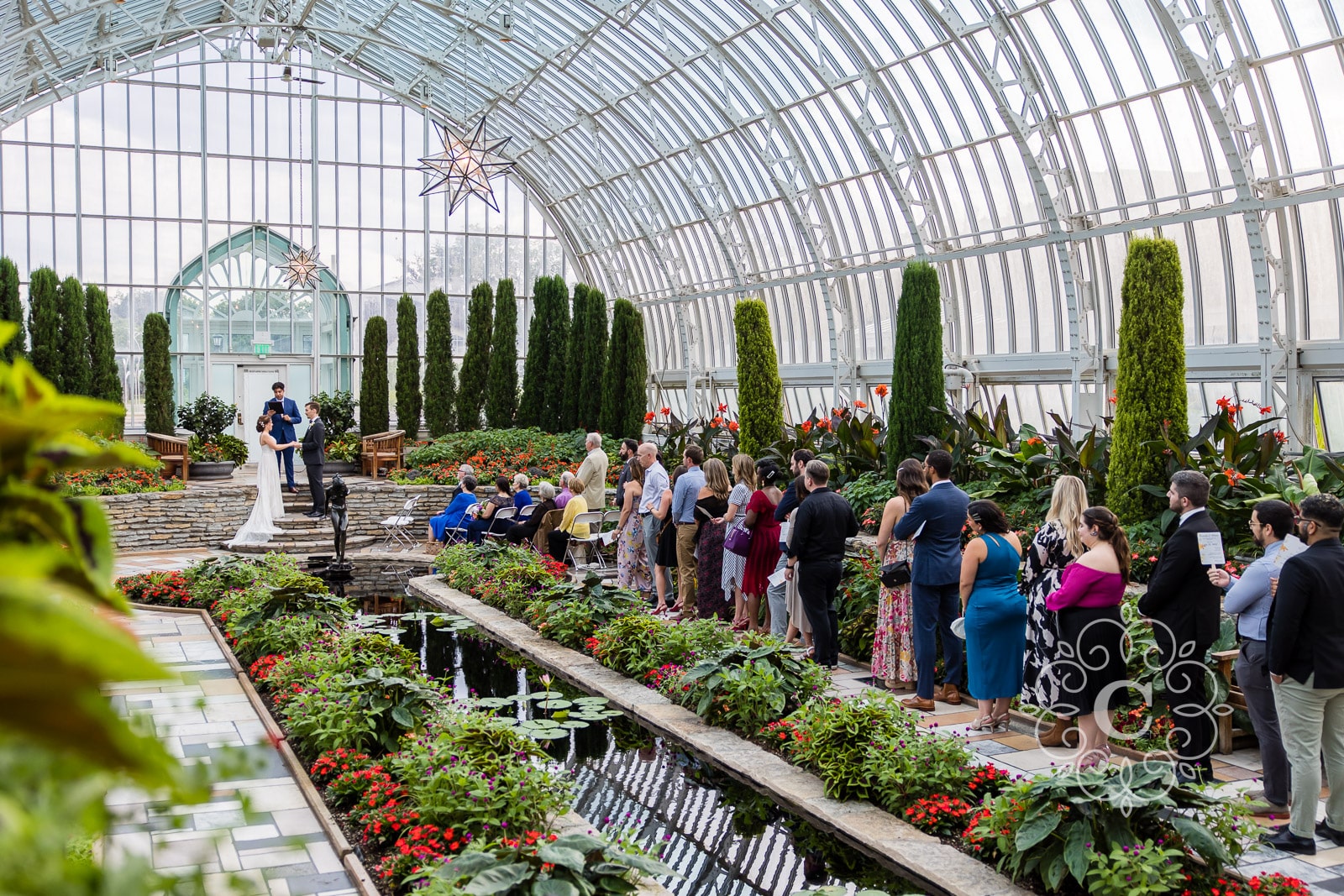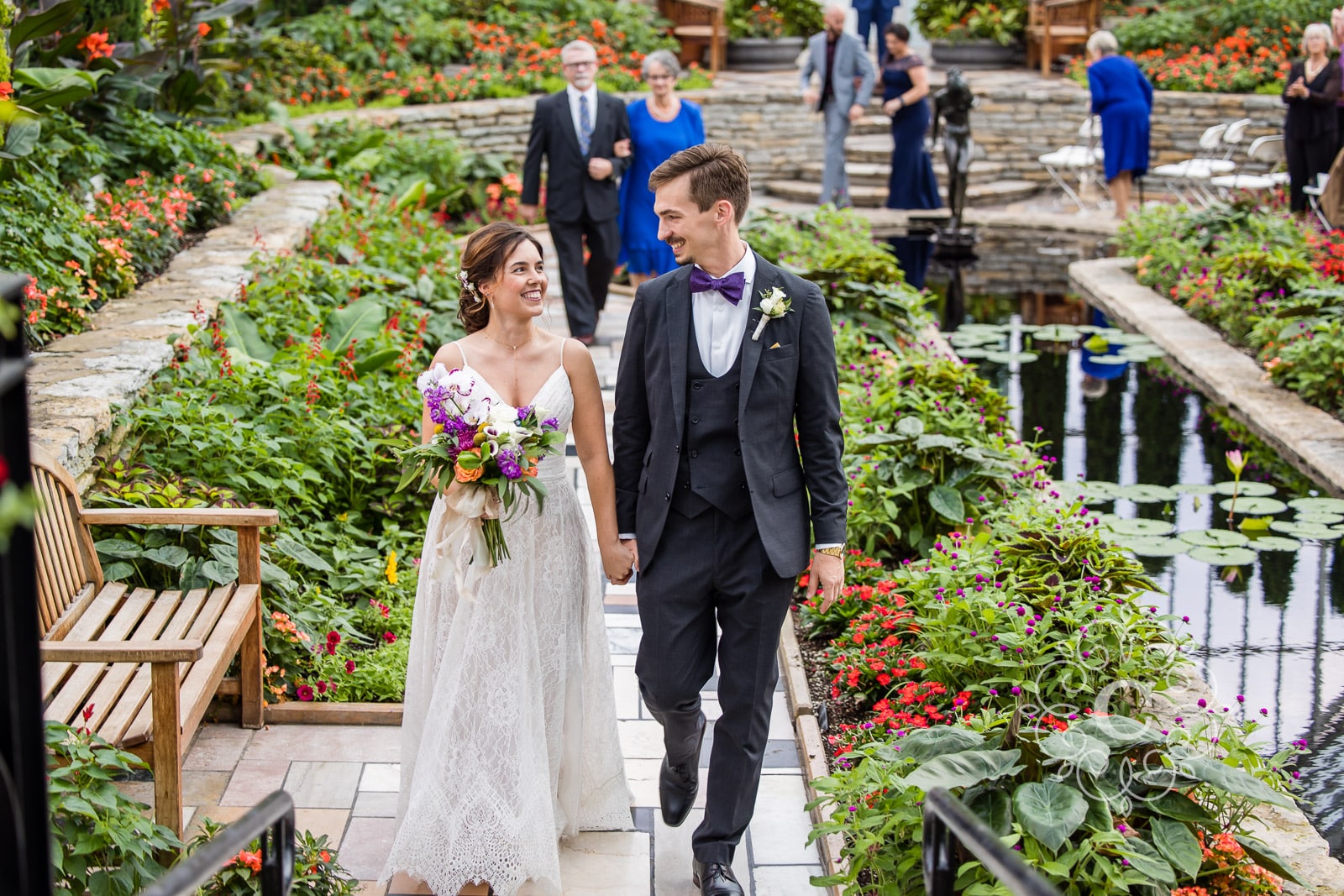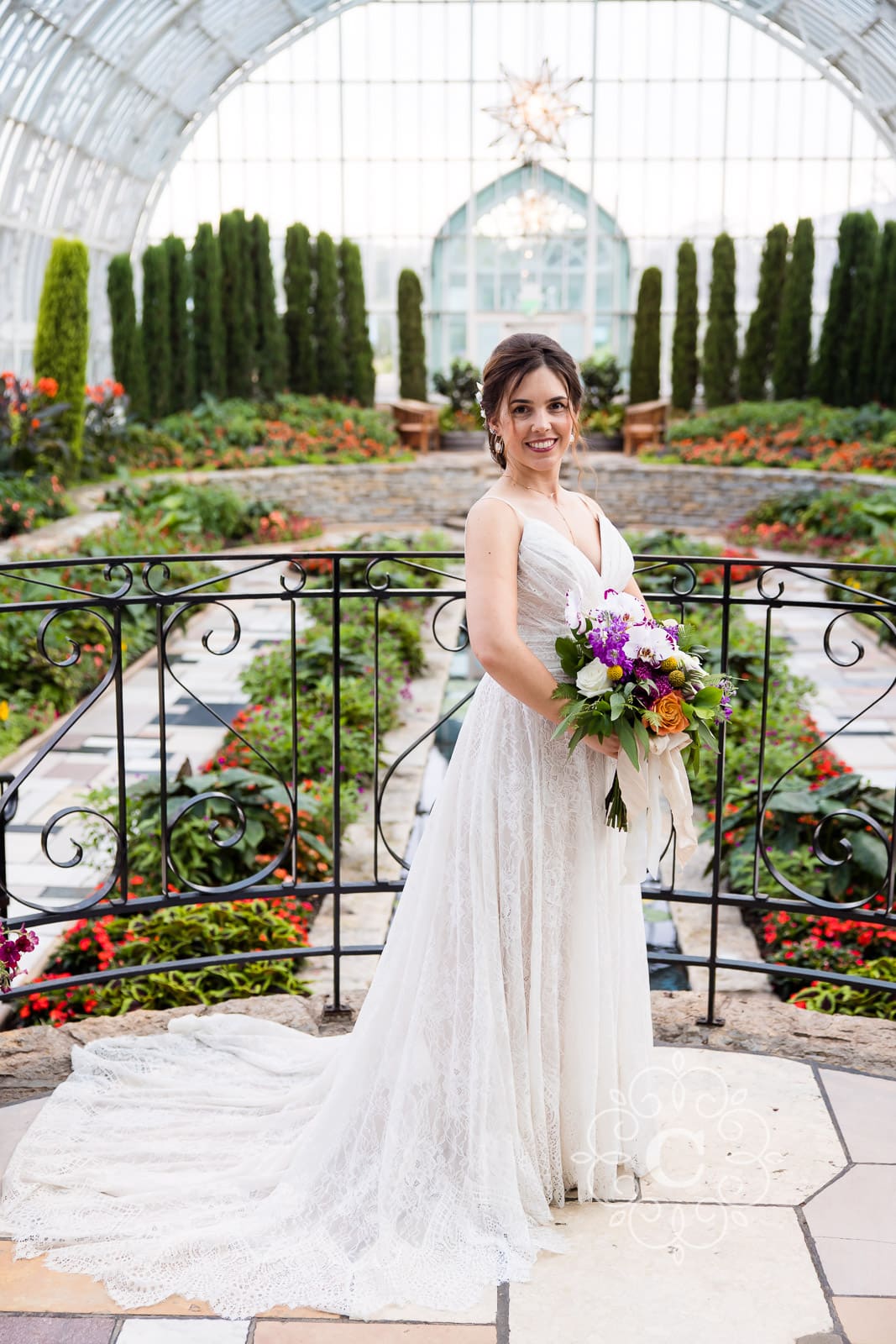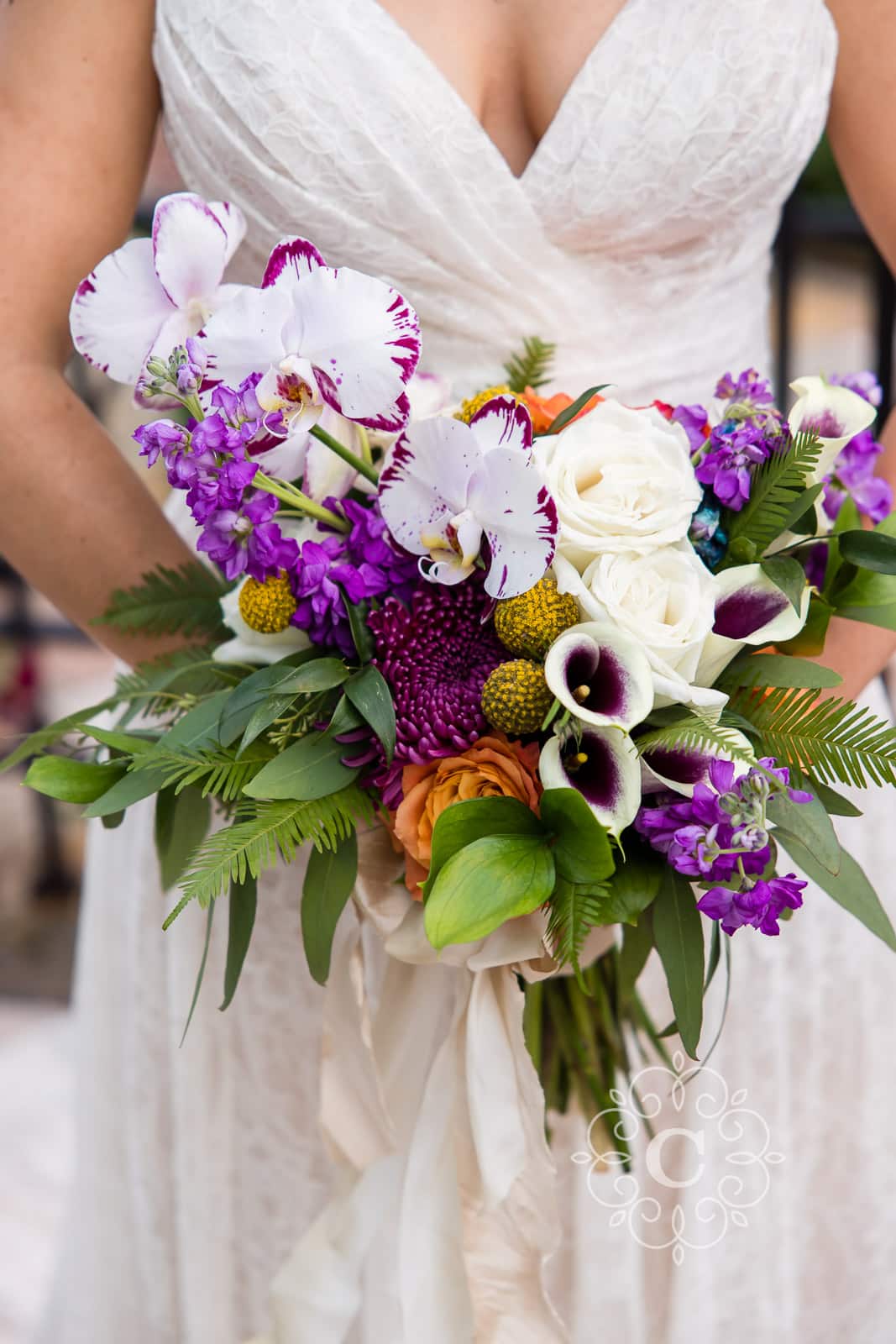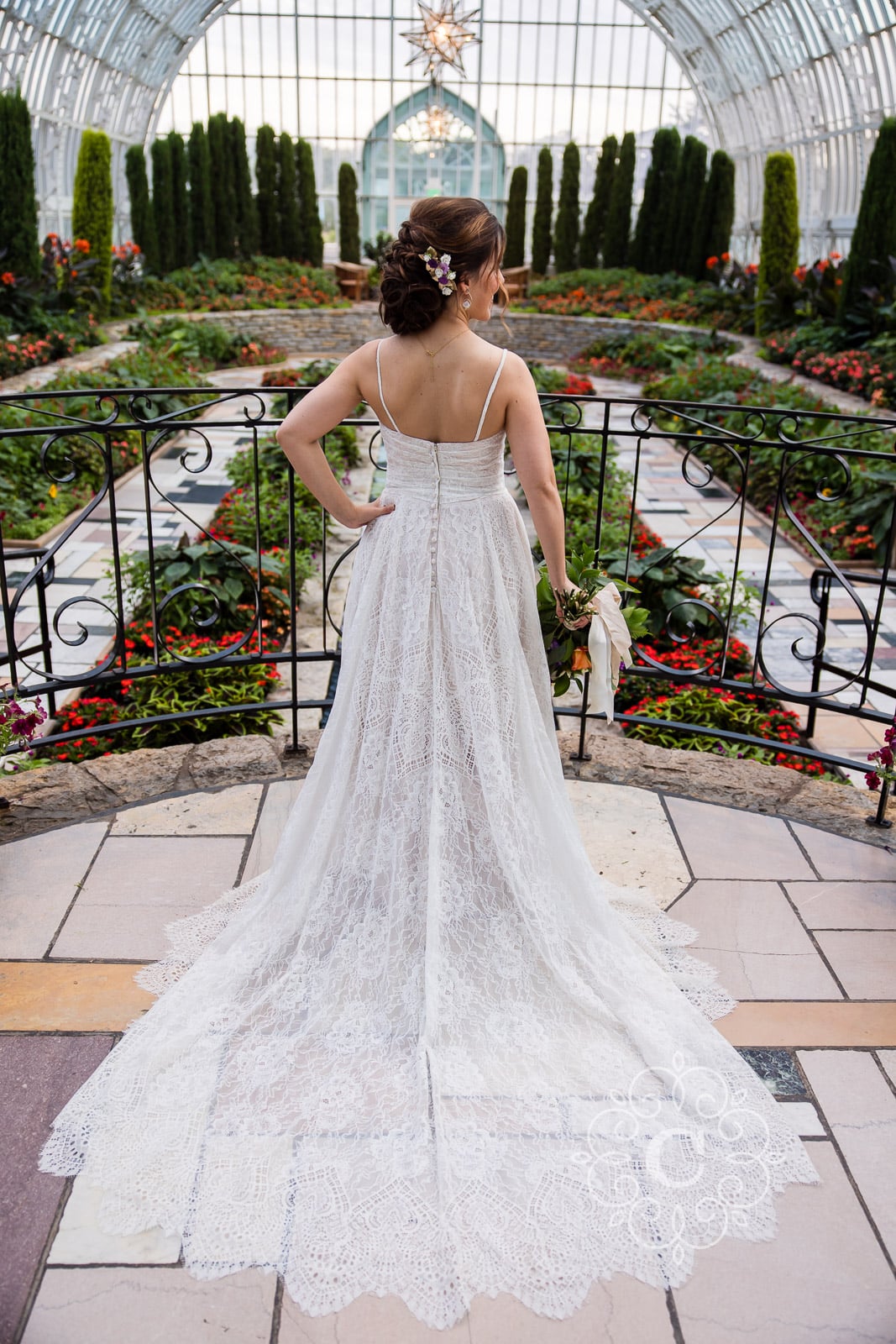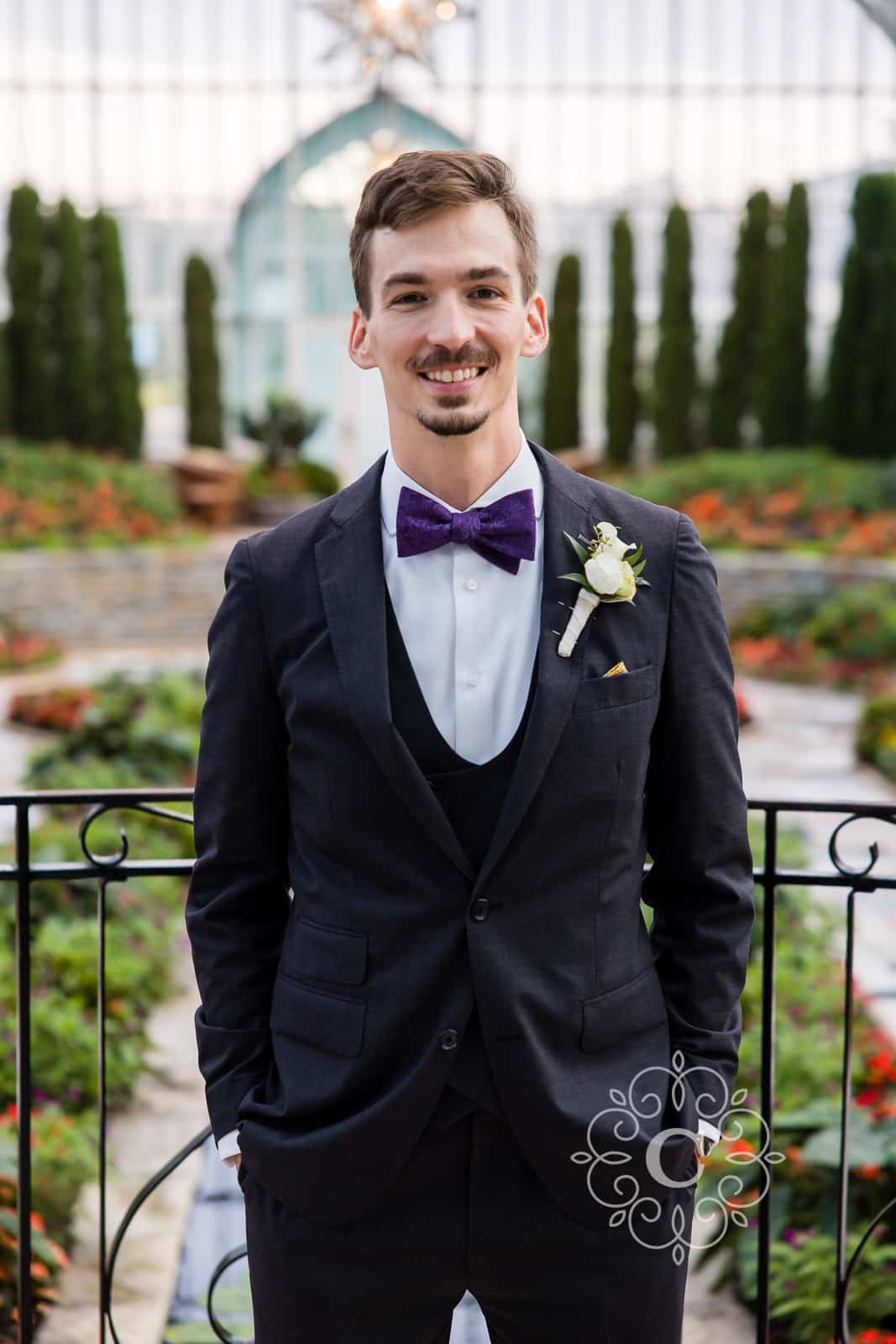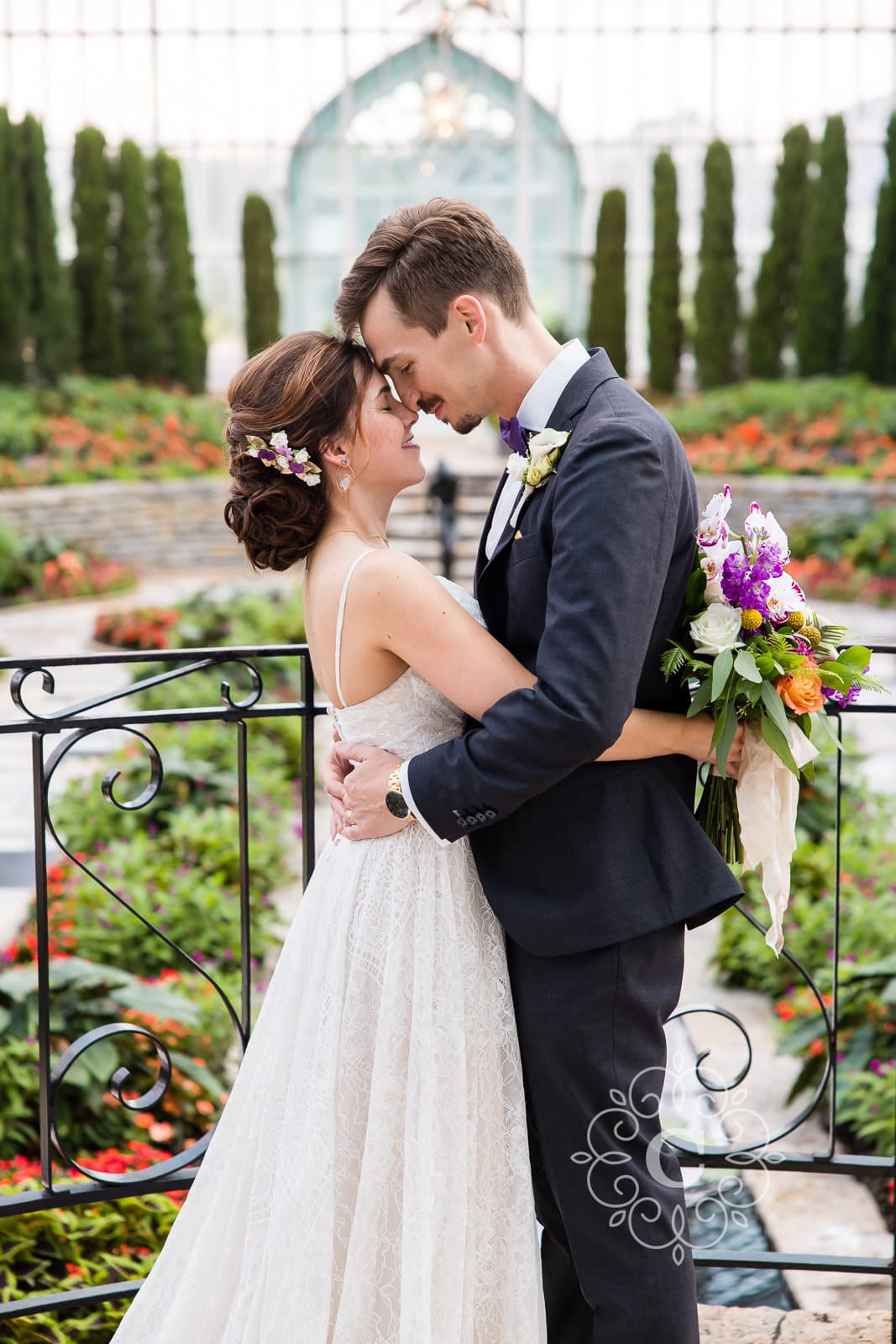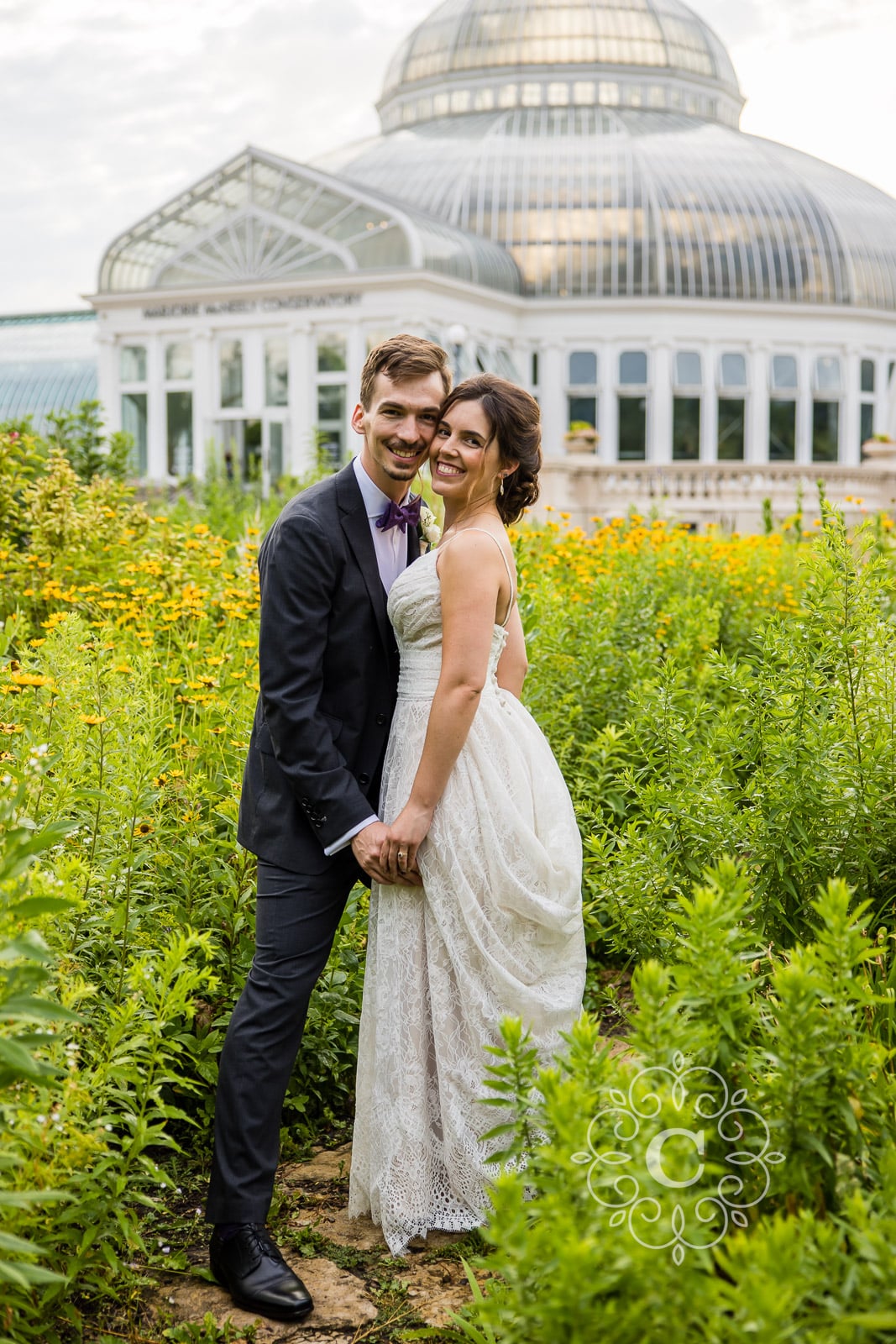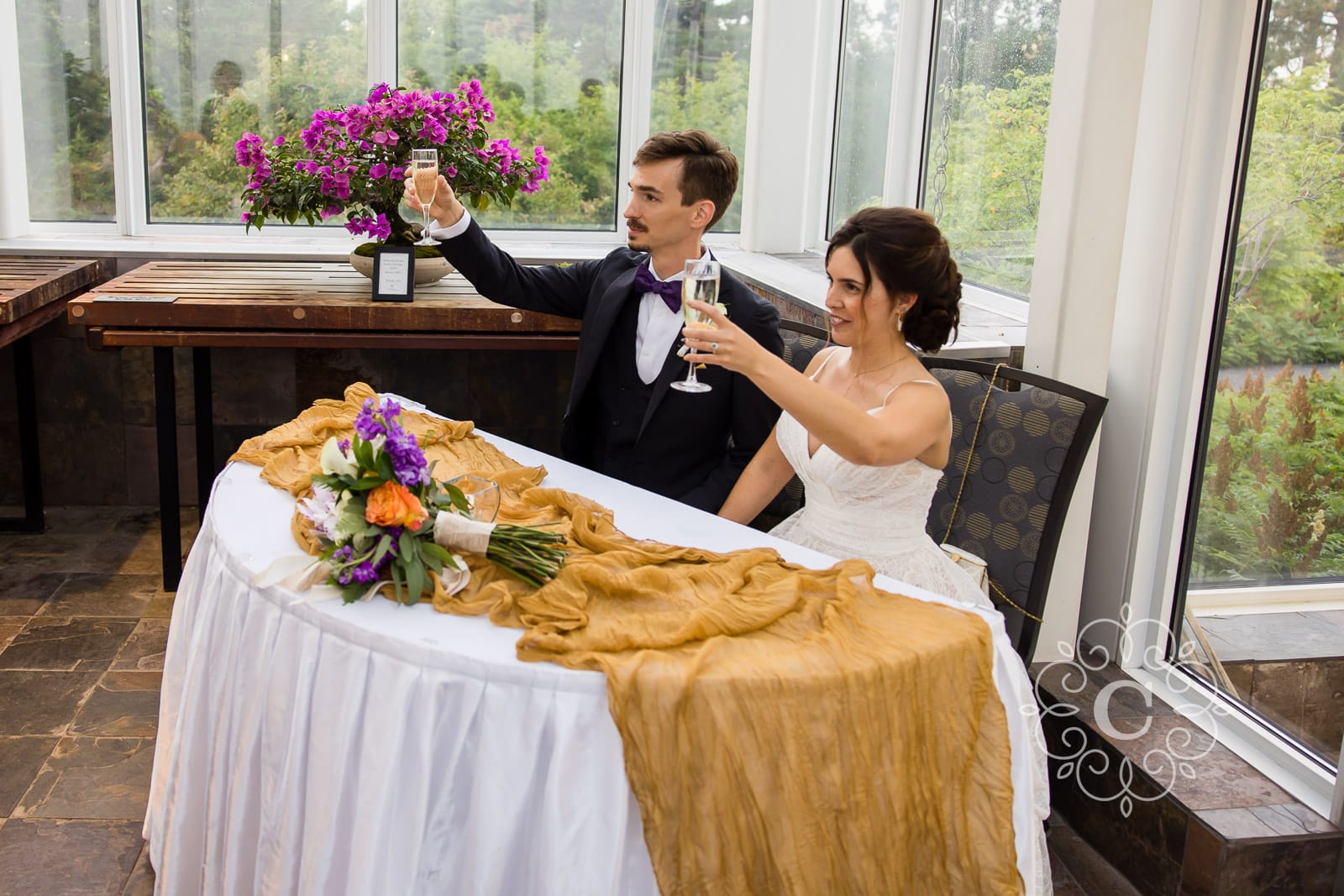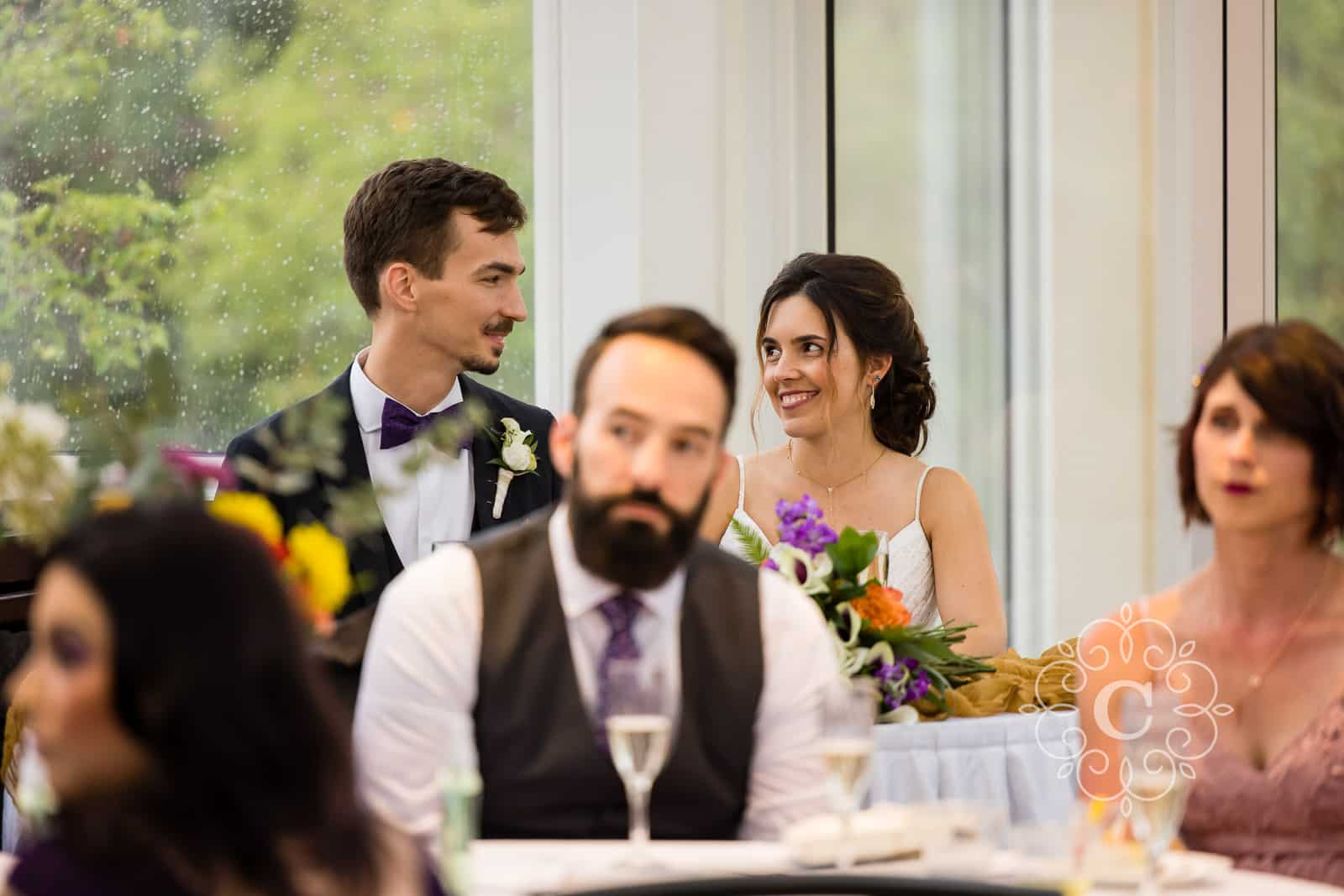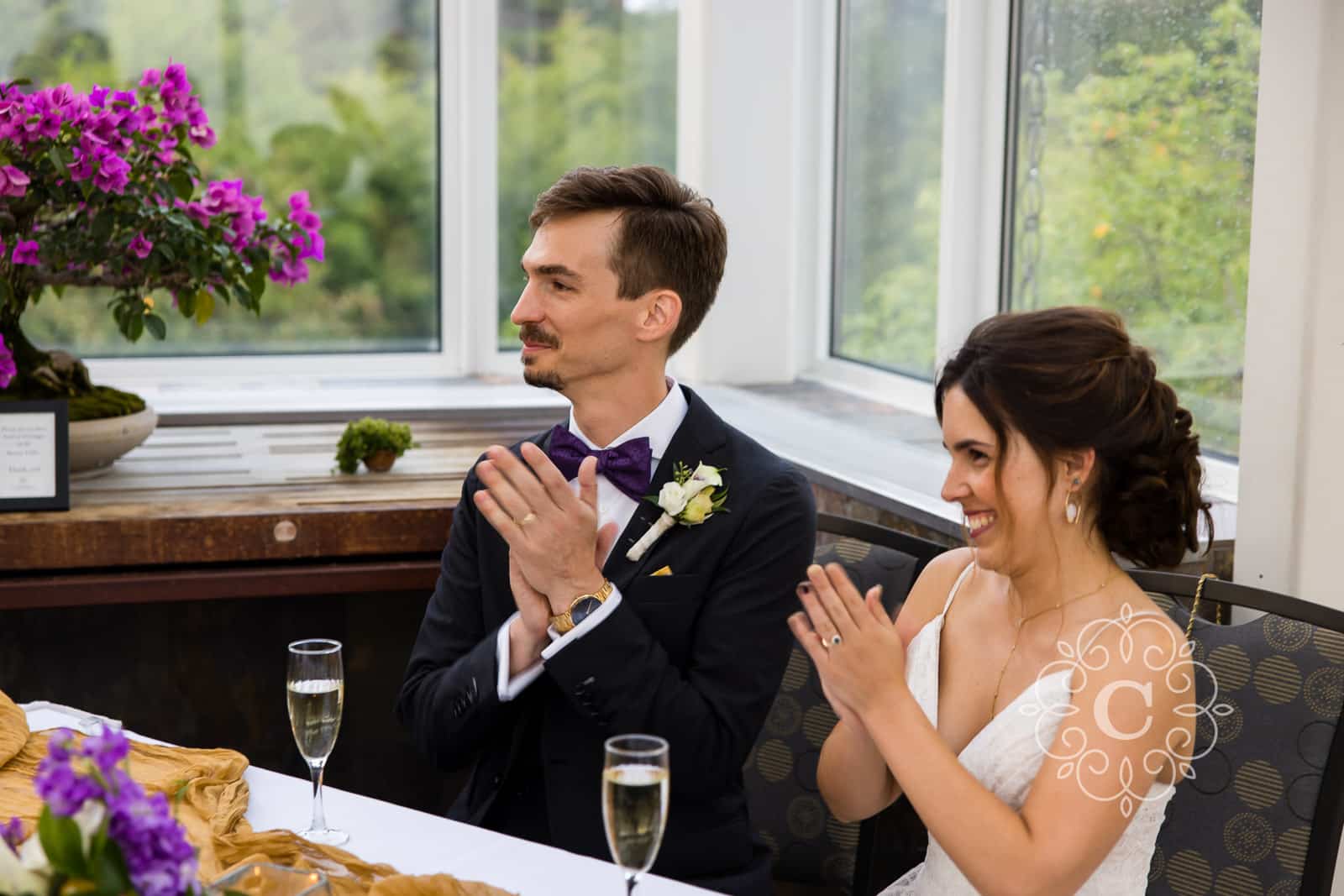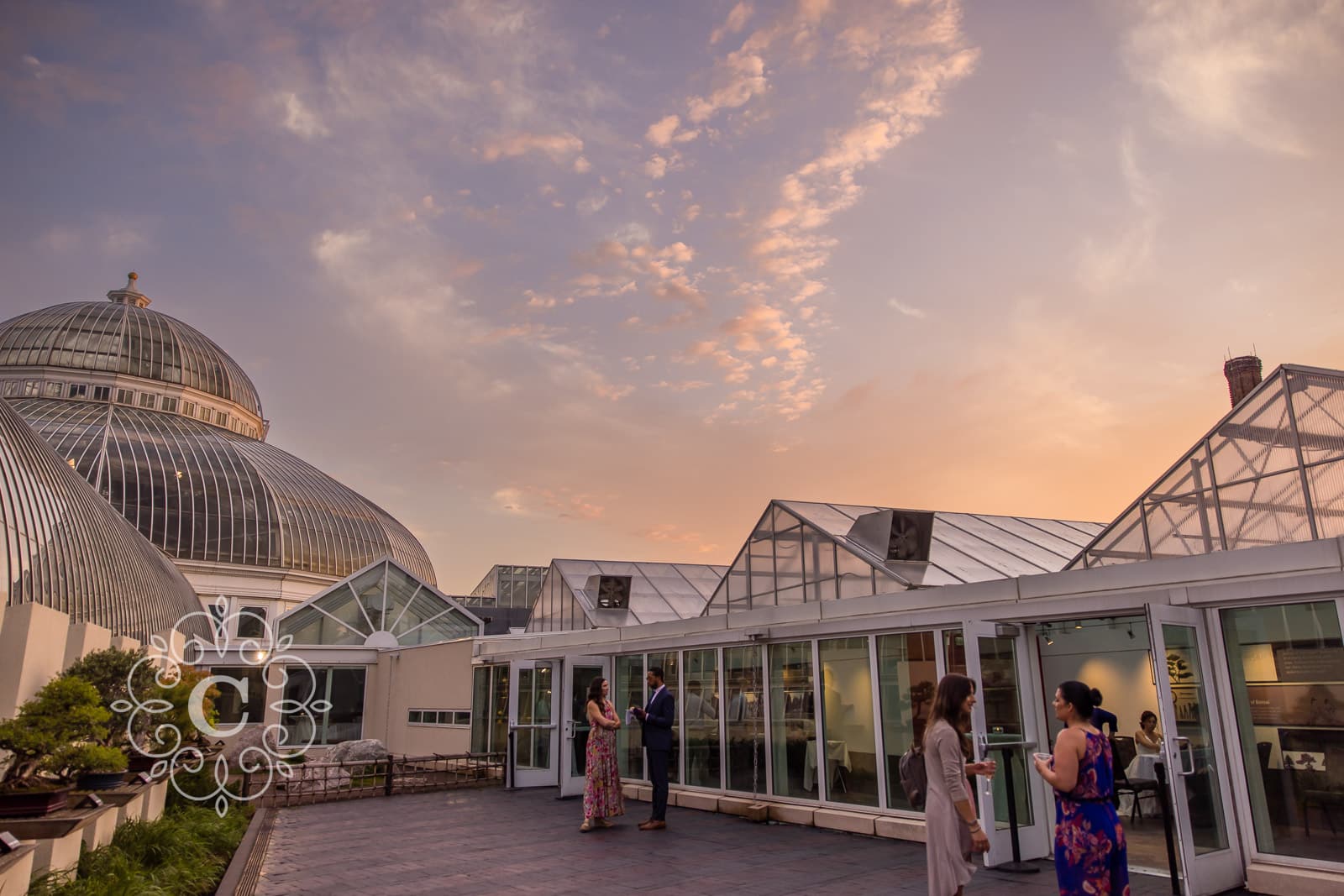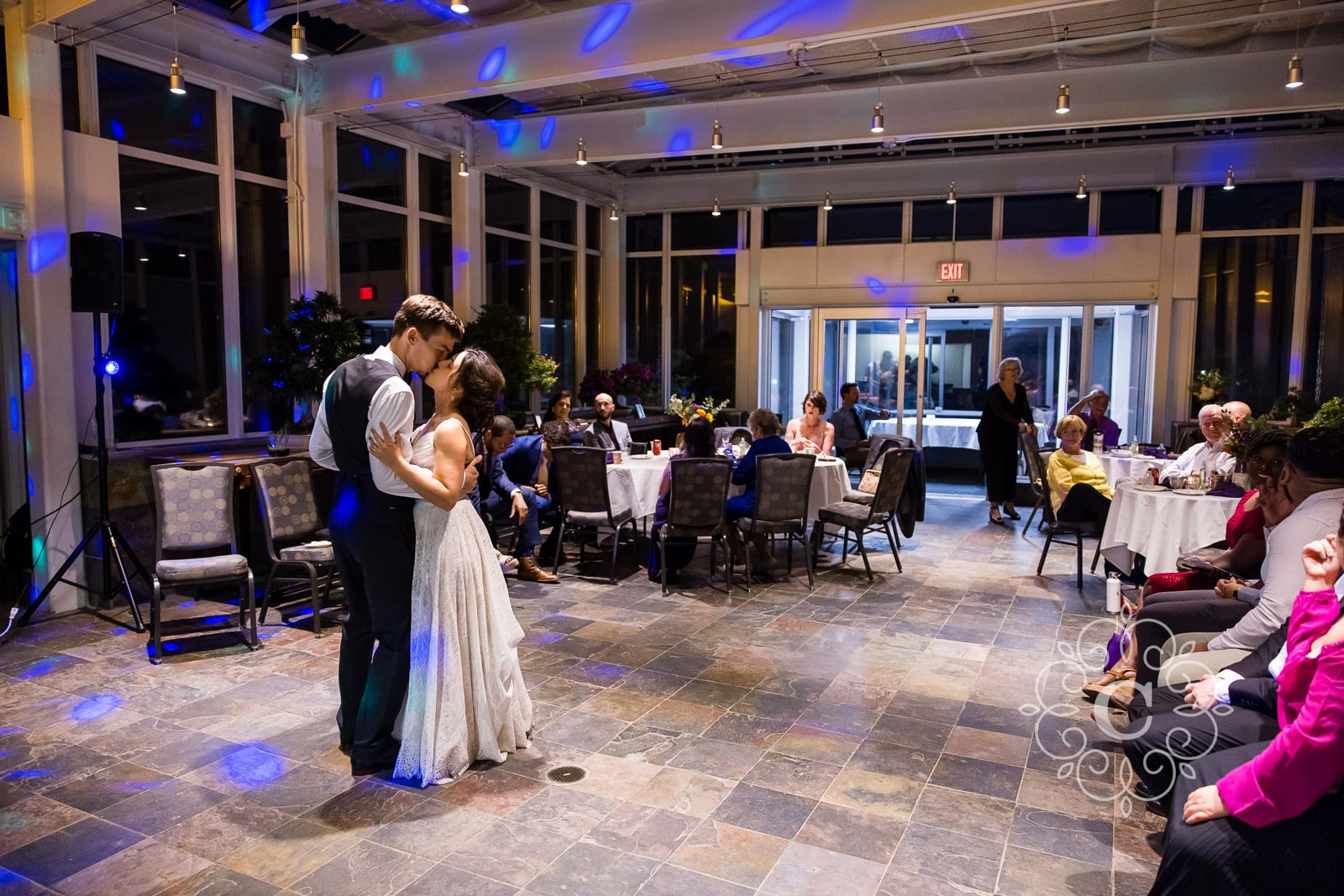 BONUS: Take a look at some other weddings I photographed in the Sunken Garden too, including a summer Como Conservatory wedding, an autumn Como Park wedding, another summer Sunken Garden wedding, and even an evening Conservatory wedding.
VENDORS
Venue: Como Conservatory
Wedding Dress: Budget Bridal Outlet
Wedding Rings: Brilliant Earth / MSP Jewelers
Florist: Roger Beck Florist
Officiant: Terion Cooper
Catering: Lancer Catering
Cake: Buttercream