Minnesota Landscape Arboretum Wedding Photos
Libby + Abe were planning to get married at the MN Landscape Arboretum, and I was so excited to be back at one of my favorite venues. They planned a small ceremony at the Prairie Garden pergola for immediate family, and then a larger reception at the Snyder Auditorium.
After they were ready, we spent some time capturing their portraits around the Arboretum grounds. Then we headed out to the big event on Three Mile Drive. A little drizzle graced their event, but nothing we couldn't handle! Once their ceremony was over, we captured a few more photos of the two of them alone, and then headed to the Snyder Auditorium for the big party!
Snyder Auditorium Wedding Reception
Their reception started with a cocktail hour, then dinner, desserts, and finally a wild dance party capped off the night. The dance floor was packed, and everyone had a blast and they partied well into the night!
Thank You!
Libby + Abe, thank you so much for working with me for your wedding photography! I had so much fun on your big day. I wish you a lifetime of happiness!
If you are considering a MN Landscape Arboretum wedding, contact me soon!
BONUS: Take a look at some other MN Landscape Arboretum weddings I photographed too, including an autumn Arboretum wedding, a summer Landscape Arboretum reception, another autumn Landscape Arboretum wedding, another summer Landscape Arboretum wedding, an indoor Landscape Arboretum wedding, and a winter Arboretum wedding.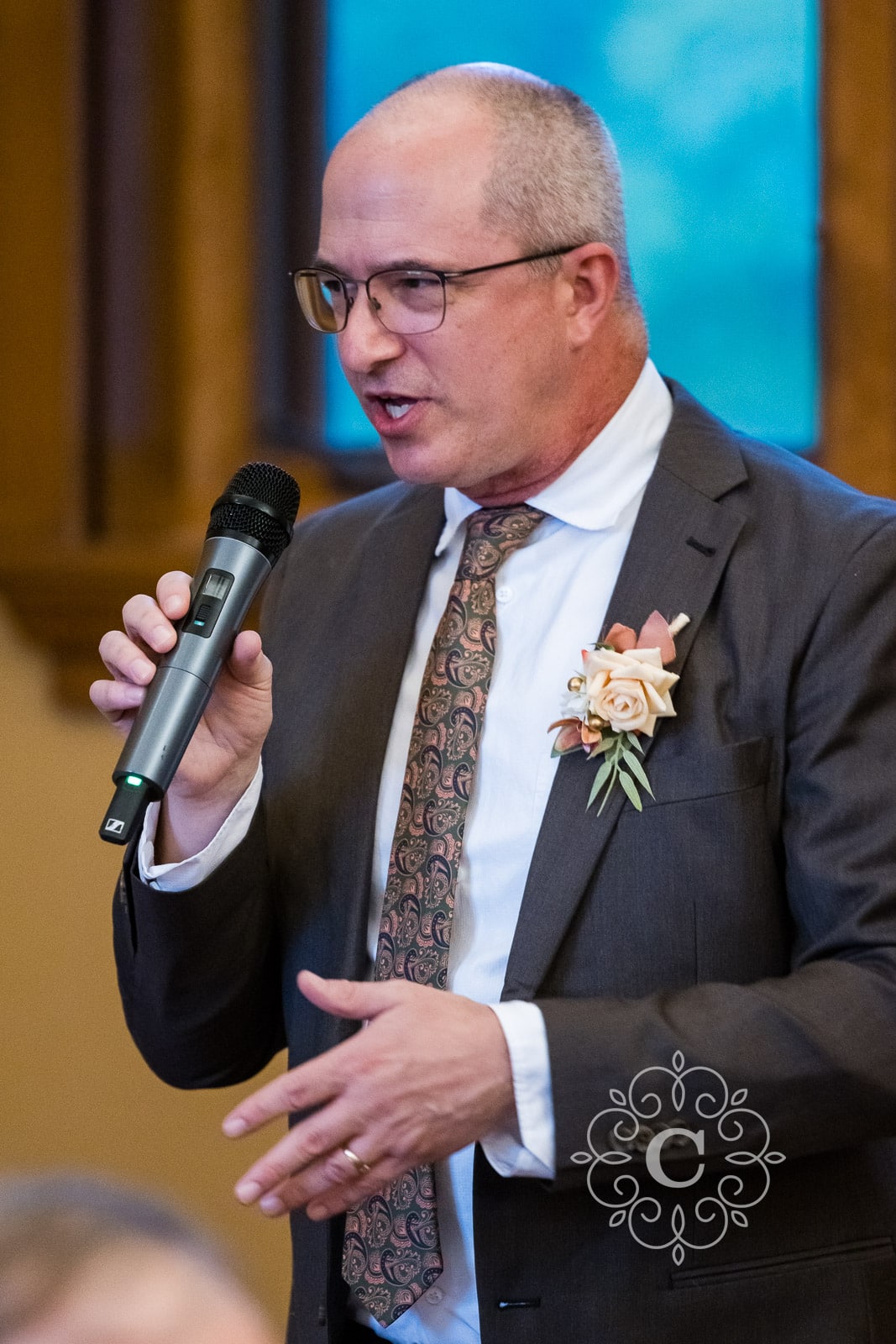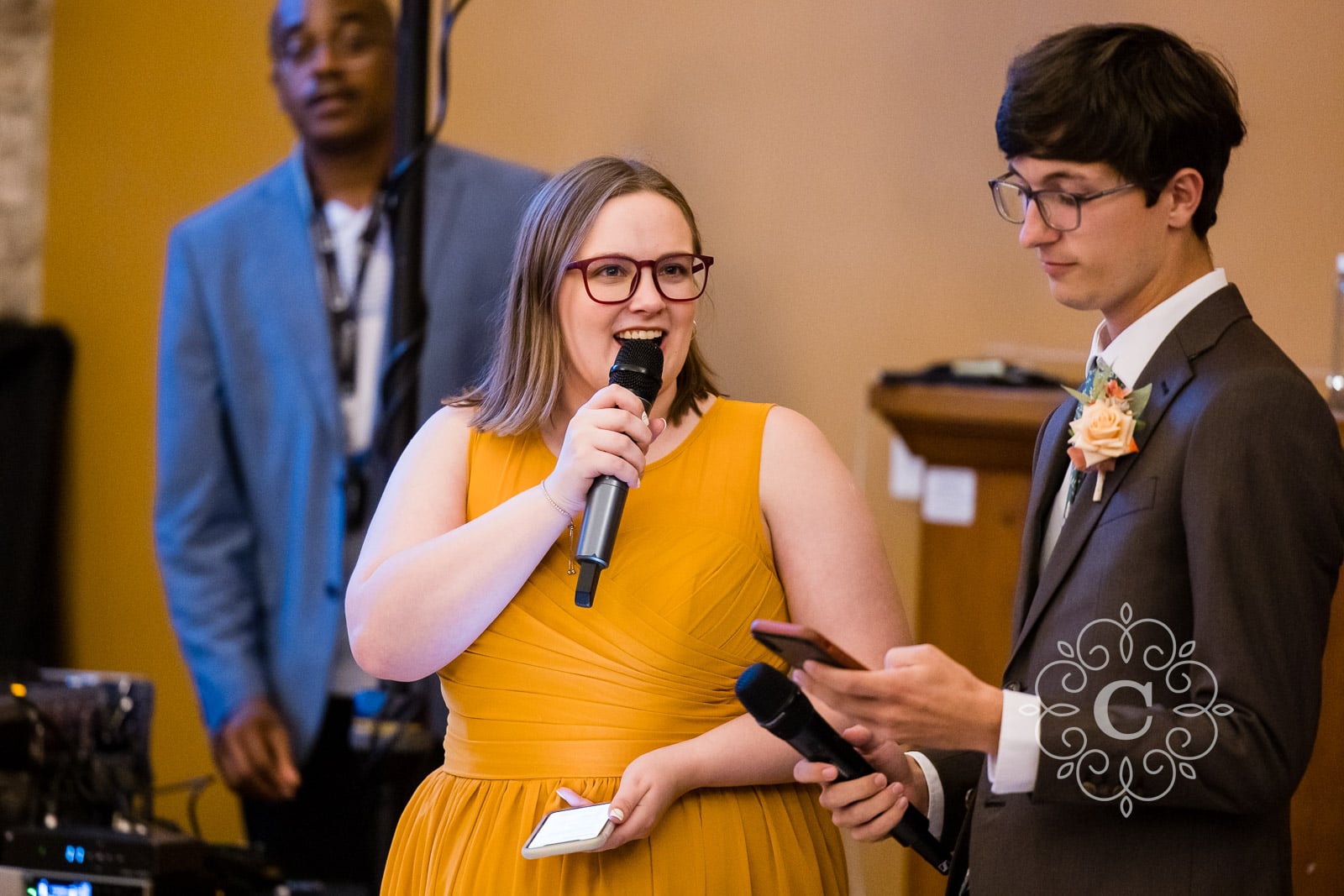 VENDORS
Venue: MN Landscape Arboretum
Wedding Dress: Budget Bridal Outlet
Bridesmaids Dresses: Azazie
Hair/Makeup: Hair by Katrina
Groom's Attire: Indochino
Wedding Coordinator: Rosewood Events and Weddings, Alexis Johnson
Wedding Rings: Clean Origin + Shane Co
Officiant: Jes Bakken-Busch
Catering: MN Landscape Arboretum
Desserts: Crumbl
DJ: DJ Gregory Ellis, Neckwerk Entertainment