Mill City Museum Engagement Session
Wittne + Scott were in the midst of planning for their upcoming fall 2019 wedding. Being that we were in our typical early spring, they wanted to have an engagement session that had options for both indoor and outdoor photos. They loved the look of the gorgeous Mill City Museum, so we chose to work there. I had so much fun with their Mill City Museum engagement photos!
The day arrived and we were so excited. The weather had been unseasonably warm, and it was going to be a beautiful sunny day, so we were so excited that we could work in both locations! We spent the first half of our time in the beautiful Mill City Museum. We had lots of fun and laughs as we meandered around the weekday afternoon quiet of the historic building. Once we had our fill, we decided to head to the back of the museum, facing the Mississippi River.
We started at the back of the Mill City Museum, then detoured over to the back of the Guthrie Theater for some classic photos of the two of them by the large blue back wall. These locations are always stunning!
Gold Medal Park Engagement Photos
After we finished up with the architectural building photos, Wittne + Scott were excited to spend a bit of time at Gold Medal Park for some views over the city and river. We headed to the top of the hill at the park's center for some beautiful photos with the trees and with the city skyline. Such a fun day!
Thank You!
Thank you so much, Wittne + Scott, for working with me as your engagement photographer. I am so happy for you both, and can't wait for your wedding day coming up later this year!
BONUS: Take a look at another spring Mill City Museum engagement session and winter Mill City Museum engagement photos too! Also be sure to check out a beautiful Mill City Museum wedding with Guthrie Theater and Gold Medal Park portraits that I captured too!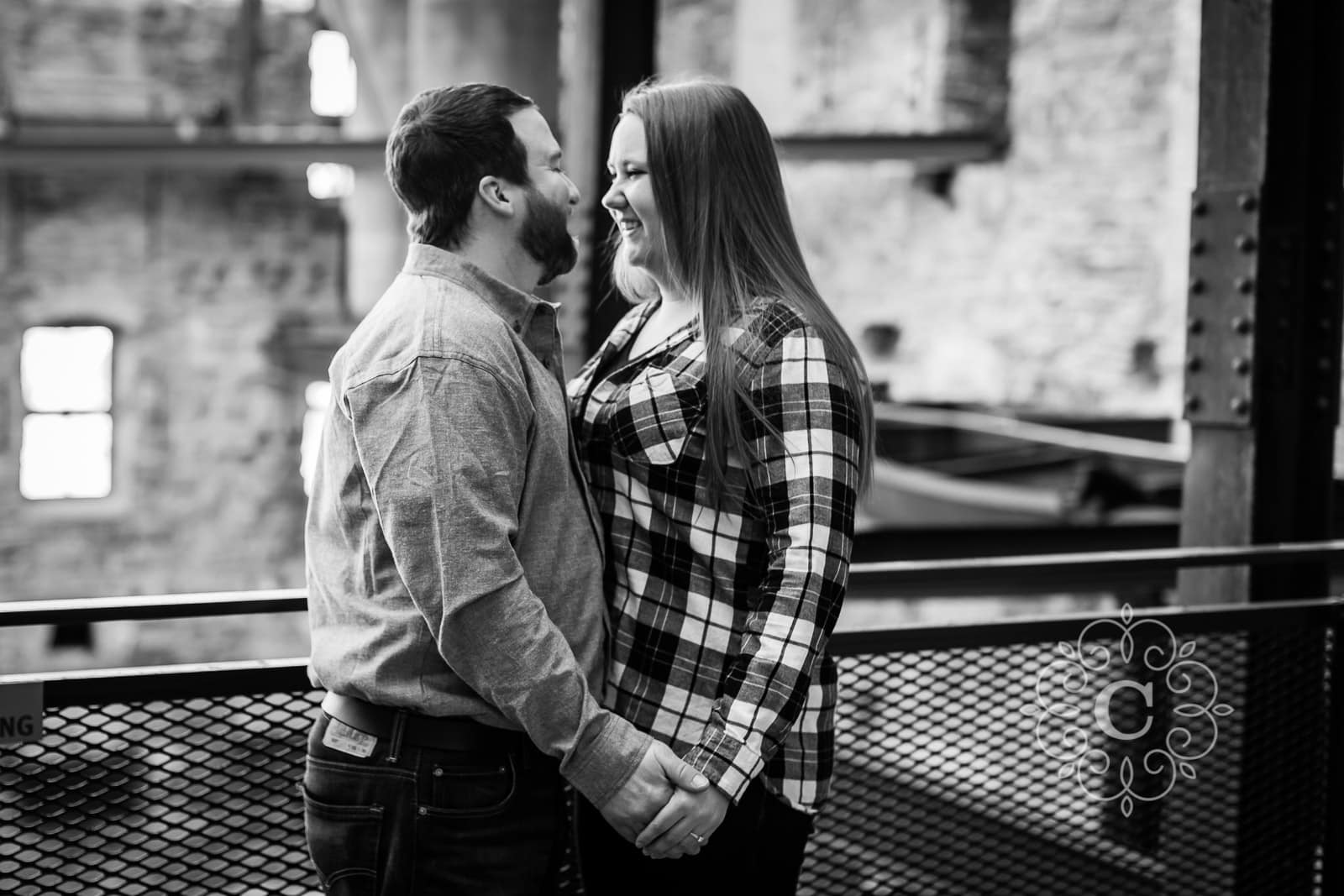 Take a look at Wittne + Scott's slideshow too!