Mill Ruins Park Engagement Session
Jordan + Elliot were so excited to have fall engagement photos. Thankfully, even though we were in a full-fledged pandemic, we could still work safely outdoors. They considered a few location options for their session, including beautiful Stillwater MN and Mill Ruins Park. After paying a few visits around town, they opted for Mill Ruins Park. I absolutely love that location! It is filled with old ironwork and stone down by the historic riverfront of Minneapolis. We were so lucky to have a beautifully spectacular day for their fall engagement session!
Mill Ruins Engagement Photos
The day arrived, and Mill Ruins Park was busier than I've ever seen! We had plenty of time to wait things out and just hang around and talk, so the time seemed to fly. The two of them had such a great time – joking, laughing and having a blast, almost as if I wasn't even around. We wandered around the park enjoying the beautiful river scenery while photographing away. The time was up before we even knew it! And Jordan + Elliot loved their photos!
Thank You!
Jordan + Elliot, thank you so much for working with me as your engagement photographer! I had so much fun working with you for your beautiful photos. And I am so excited for your big day next year!
Be sure to take a look at an additional Mill Ruins Park engagement session as well as another Stone Arch Bridge engagement session. Also check out Jordan + Elliot's beautiful Capitol Room wedding too!
If you are considering Mill Ruins Park engagement photos, I would love to work with you! Contact me soon!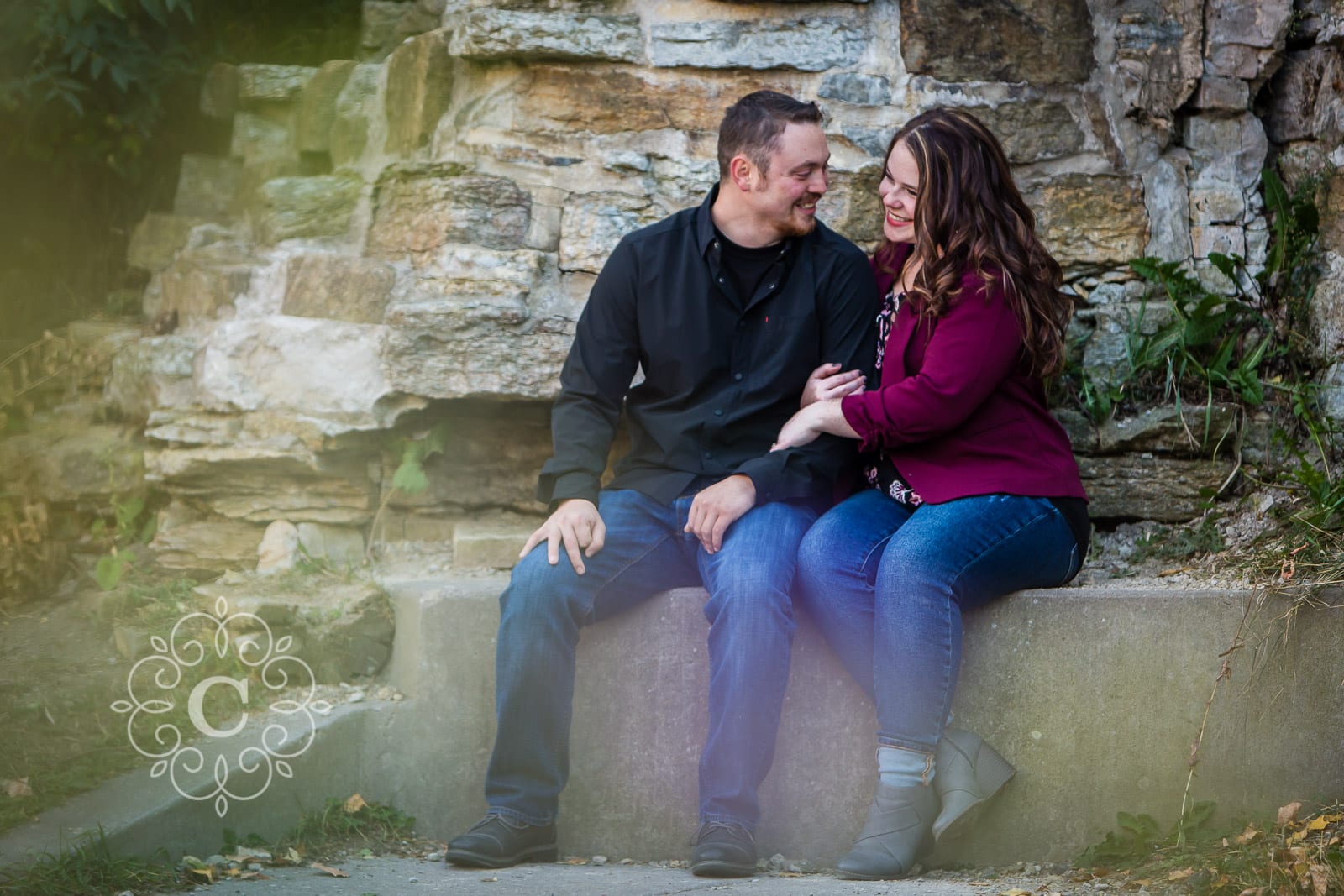 Take a look at Jordan + Elliot's slideshow too!