Stone Arch Bridge Engagement Photography
Lindsey + Bernie thought for awhile about having Minneapolis engagement photography. When we discussed ideas, they spoke about how much they loved the Stone Arch Bridge area. I showed them some images from my previous sessions on the Stone Arch Bridge and Father Hennepin Bluff Park, and they loved it! So they decided to have a Father Hennepin Bluff Park engagement session. They were excited for the beautiful views both above and below the Stone Arch Bridge. They were so excited to walk over on bridge and see the grand view of downtown Minneapolis too.
Father Hennepin Bluff Park Engagement Photos
The day of their Minneapolis engagement photography was beautiful. Even the mosquitoes were dwindling in numbers as the summer had been coming to an end. There were so many beautiful areas to choose from. It is always so fun to work there. Complete with river views, Stone Arch Bridge views, quaint wooden bridges, a rustic stone stairway, pathways through the trees and vintage buildings peeking out from above the treetops. I'm not sure which spot is my favorite. I don't think I could pick just one!
Lindsey + Bernie also loved the look of my infrared photography. I included my infrared camera frequently in their session. I love the unique, dreamy quality that infrared photos have. (It causes all green, natural elements to appear white. So no, that's not snow, it's just the way infrared photography looks!)
Thank You!
Lindsey + Bernie, thank you so much for choosing to work with me as your Minneapolis engagement photographer as well as your wedding photographer. I am so happy for you both as you join your lives together! I'm glad that you enjoyed your prewedding photography, and I am so excited for your big day!
If you are planning a Stone Arch Bridge or Father Hennepin Bluff Park engagement session, contact me soon! I'd love to discuss how we could work together.
UPDATE: Take a look at the blog post about Lindsey + Bernie's beautiful wedding day at The Depot and Basilica!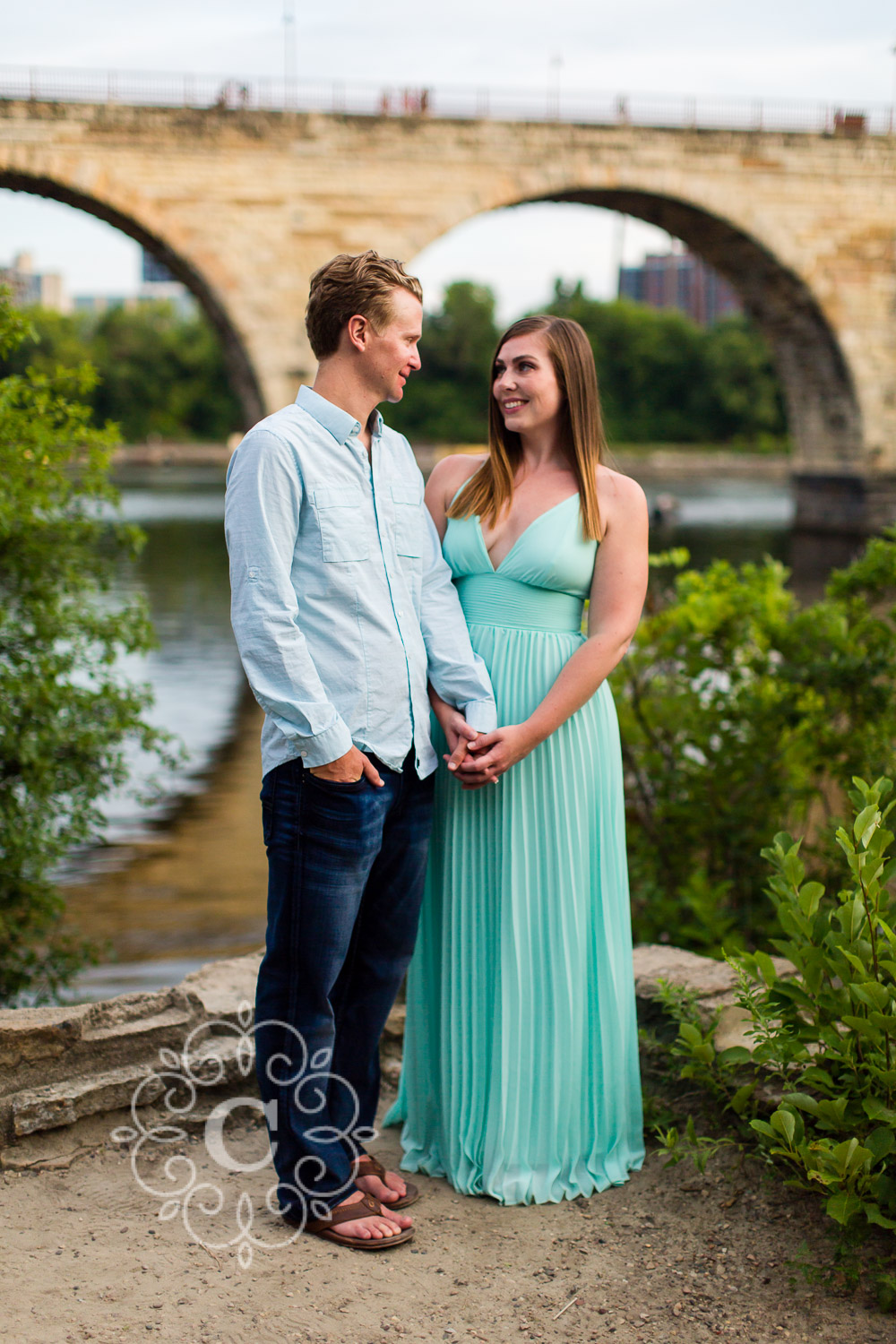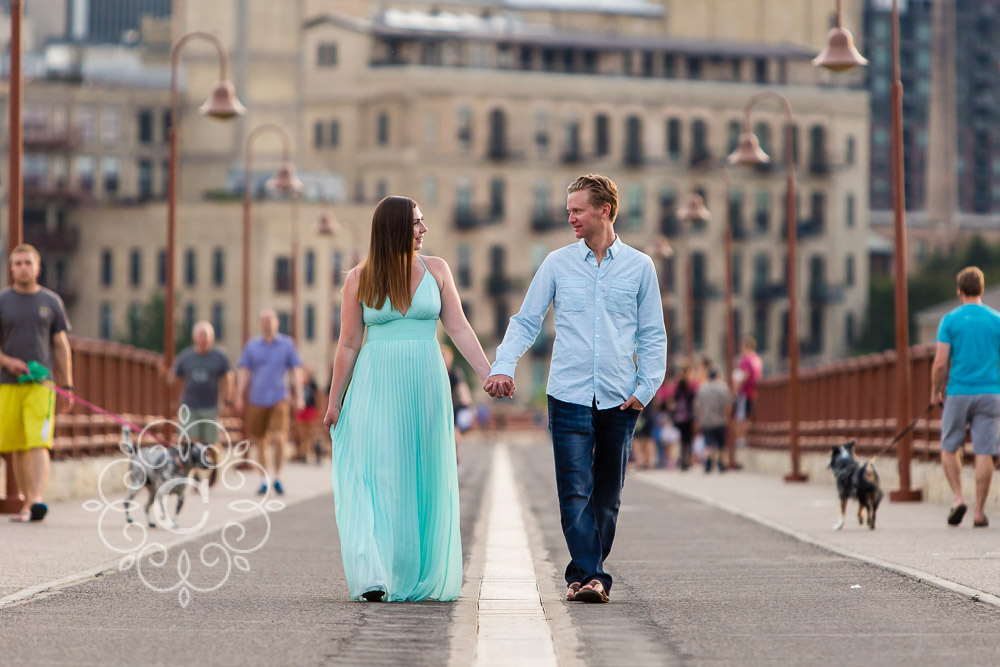 Take a look at more of my Stone Arch Bridge and Father Hennepin Bluff Park engagement sessions too!
Courtney + Blake
Chantel + Quinn
Alyssa + Dave
Stephanie + Travis
Kim + Lucas
If you're planning for Stone Arch Bridge engagement photography or prewedding photography, contact me soon!