MN Landscape Arboretum Engagement Photos
Katharine + Zach's Minnesota Landscape Arboretum engagement session was so perfect. The two of them love to spend time together in the beautiful outdoors, going hiking, visiting National Parks, etc. In fact, they were engaged right in Zion National Park! So when we began to plan for their engagement session, they really wanted a place with beautiful outdoor landscapes. The Landscape Arboretum was the perfect choice!
Minnesota Landscape Arboretum Engagement Session
We started their session at the Arboretum near the waterfalls. Since Zach is an architect, he is drawn to bridges and other interesting architectural features, so the bridged waterfall gardens were a great choice. We started with a more hidden waterfall, then moved on to the woodlands garden and the frog pond with waterfall too. A bonus feature was Patrick Dougherty's giant willow sculpture that is currently featured on the grounds. It is so spectacular, and we were excited to have the chance to photograph with it! Once we finished with the gardens near the Visitor Center, we headed out to the Three Mile Drive to take in the wildflower fields and the grass garden just as the sun was setting for the day. Everything was just picture-perfect!
Thank You!
Katharine + Zach, thank you so much for working with me as your Minneapolis engagement photographer. I've had such a great time getting to know you. I am so excited for your big day next summer!
Take a look at a fall Arboretum engagement, another fall Landscape Arboretum engagement session, a winter Arboretum engagement, and another summer Arboretum engagement session I've captured too! If you're planning for MN Landscape Arboretum engagement or wedding photography, contact me soon!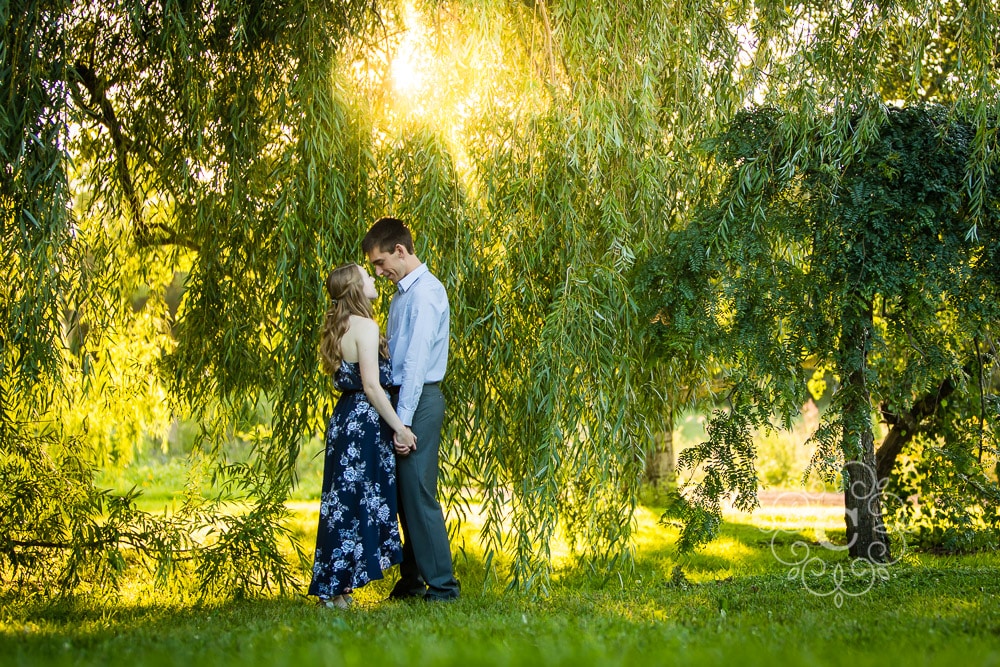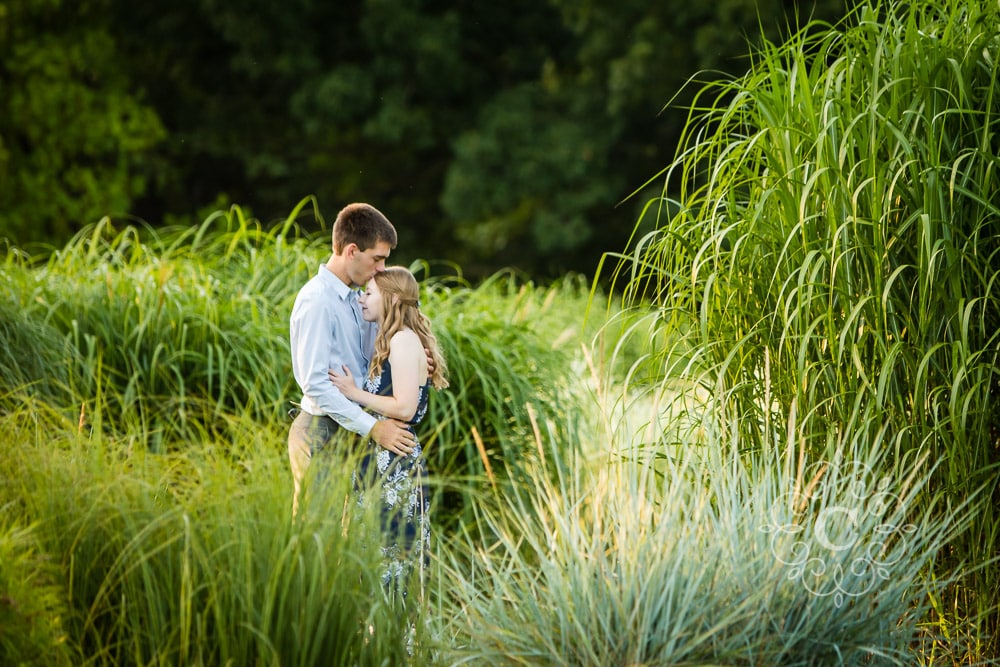 Bonus: Take a look at Katharine + Zach's slideshow too!