"If we want to go, we've got to hurry!"
I was watching the weather and radar on my phone, and saw there was a huge rain cloud coming toward us as we were photographing everyone getting ready for Robin + Paul's Minnesota Landscape Arboretum wedding photos. We had to get outside as fast as possible for their first look so we could ensure it was captured before the deluge! We headed outside as soon as we could to occasional drops as the storm edge was coming.
Their first look went off without a hitch, and then the sprinkles started to let up a bit, so we decided to head over to some of the nearby gardens for as much portrait time as we could. Lucky us, we had enough time to spend in the Japanese Garden, Hosta Glade AND the Woodland Azalea Garden before the sprinkles came back. We had so much fun – Robin + Paul are a laugh a minute and our cheeks hurt from giggling!
Our luck apparently ran out, however, as their wedding party and family formals were cut short when then sprinkles quickly turned into a torrential downpour. We flipped into Plan B mode and were able to use our emergency umbrellas to ferry everyone over to the space underneath the skyway between the buildings for portraits, and then also moved their entire ceremony indoors to the Oswald Visitor Center lobby. Hooray for flexibility and fast thinking!
Even with the big changes to our plans, Robin + Paul's MN Landscape Arboretum wedding was still an amazing day. The two of them are so fun to be around – full of giggles, jokes and laughs, and they are a perfect complement to one another! We also had such an amazing time working on their MN Landscape Arboretum engagement photos!
Robin + Paul – thank you so much for hiring me as your Minneapolis wedding photographer for your Minnesota Landscape Arboretum wedding photos. Even with the rain, it was so fun and beautiful. Congratulations to you both – I am so happy for you!
Want to talk more about your Minnesota Landscape Arboretum wedding photography? Contact me soon!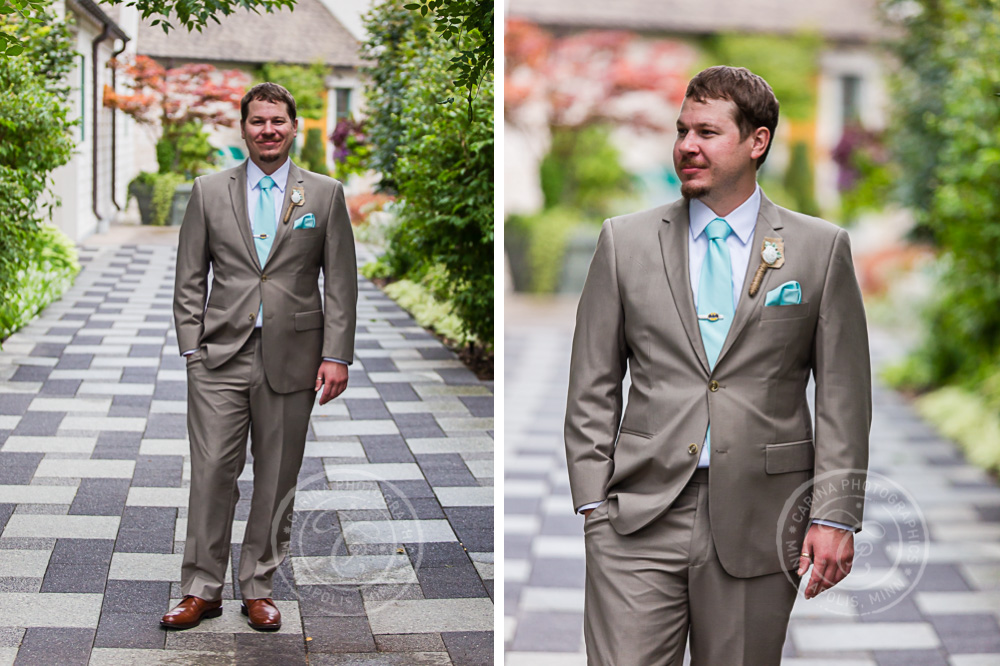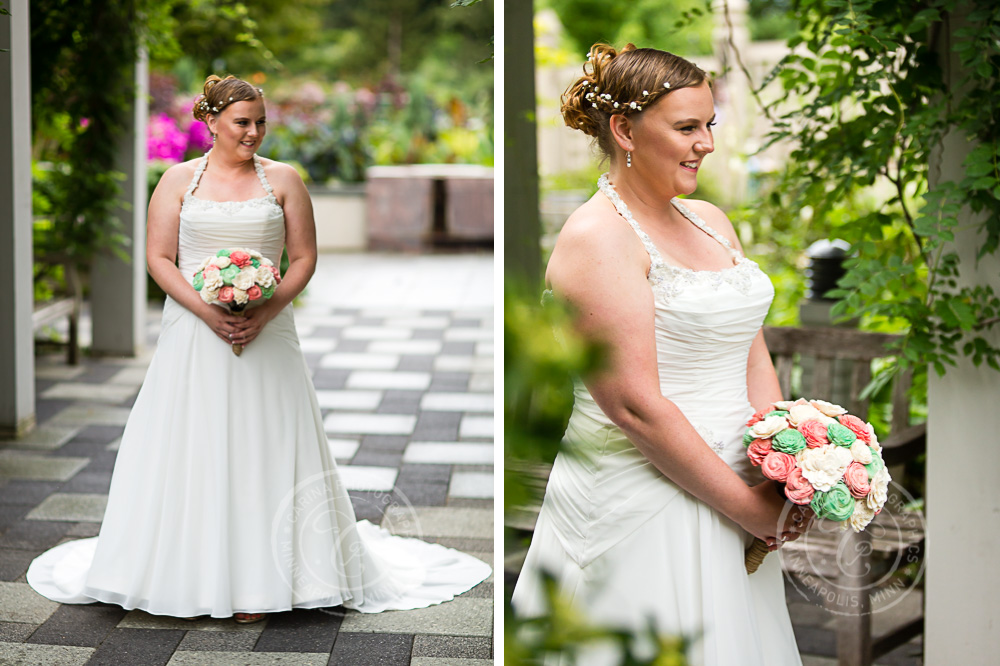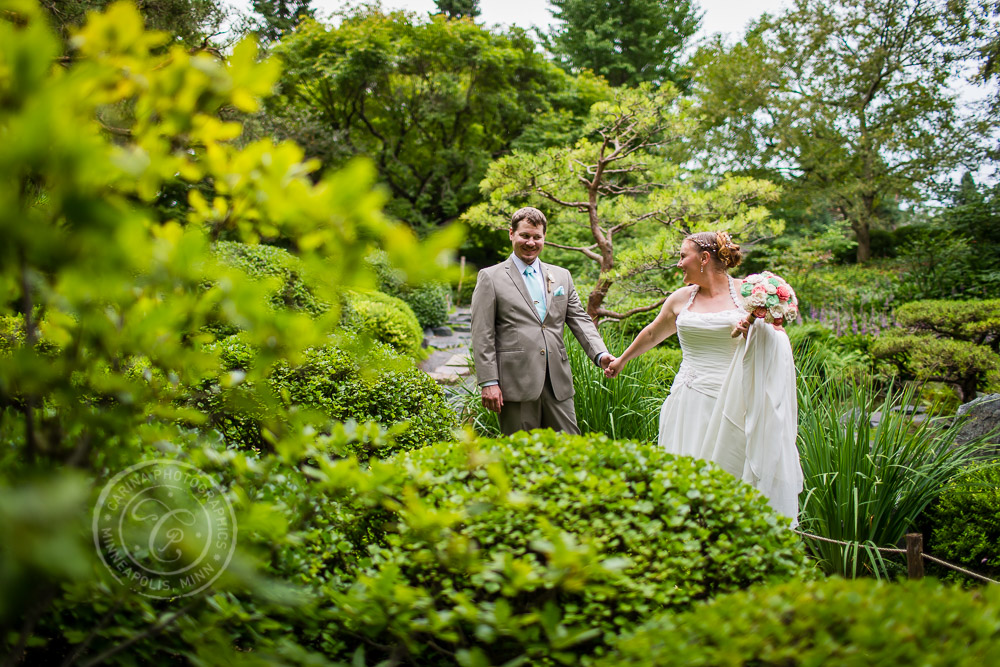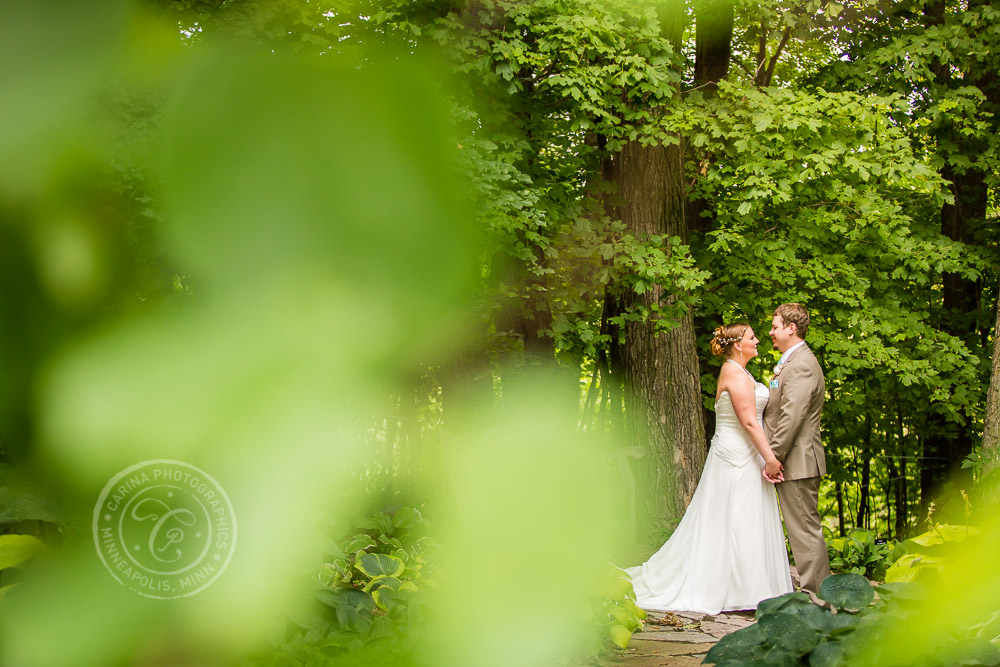 Watch their slideshow here for more photos from their big day:
VENDORS
Venue/Catering: University of Minnesota Landscape Arboretum
Dresses: Bridal Aisle
Grooms/Groomsmen Attire: Milbern Clothing Company
Jeweler: Shane Company
Hair/Makeup: Beauty by Belle
Officiant: Shawnna Orwell at Away We Go Weddings
Florist: Away We Go Weddings
DJ: Instant Request