"Oooooooooooohhh!" All the girls oooh'ed and ahhh'ed when Lindsey had her dress buttoned up, pins and jewelry in place, and finally spun around. "Wow, Lindsey, you look so beautiful!" Several girls, as well as her mom, were tearing up too. It was then that Lindsey let us in on the secret that finally sealed the deal on choosing this dress – "It has pockets so I can hold my flask and traveling shot glass." Haha!
Lindsey + Mark were excited for their Minnesota Landscape Arboretum wedding photos. Their ceremony was held on a warm, late summer day. They chose the Ornamental Grass gardens for their ceremony site, and the tufted grass tops looked really spectacular in the breezes and late afternoon light. The garden had a huge oak tree at one end, and it was a perfectly gorgeous spot for their ceremony. They had chairs and blankets set around the site, and a friend had even climbed up the tree to fasten the sheer panels to create the perfect backdrop.
After their friends lead the ceremony and gave lively readings, Lindsey + Mark read their own hand-written vows. They then took a moment to pull out their custom engraved pocket flasks and shot glasses and toast a ceremonial shot to each other before sealing their vows with a kiss.
After their ceremony and receiving line, we all headed back through the winding wooded road to the MacMillan Auditorium to celebrate their wedding with dinner, toasts, cake, a fun photo booth, and dancing. Everyone had such a blast!
Lindsey + Mark, thank you so much for including me as your Minneapolis wedding photographer for your Minnesota Landscape Arboretum wedding photos. I had an awesome time spending the day with you, and it was so great to see the two of you so happy together. I wish you the best in all your years ahead!
Planning a Minnesota Landscape Arboretum wedding? Contact me soon to find out how we could work together!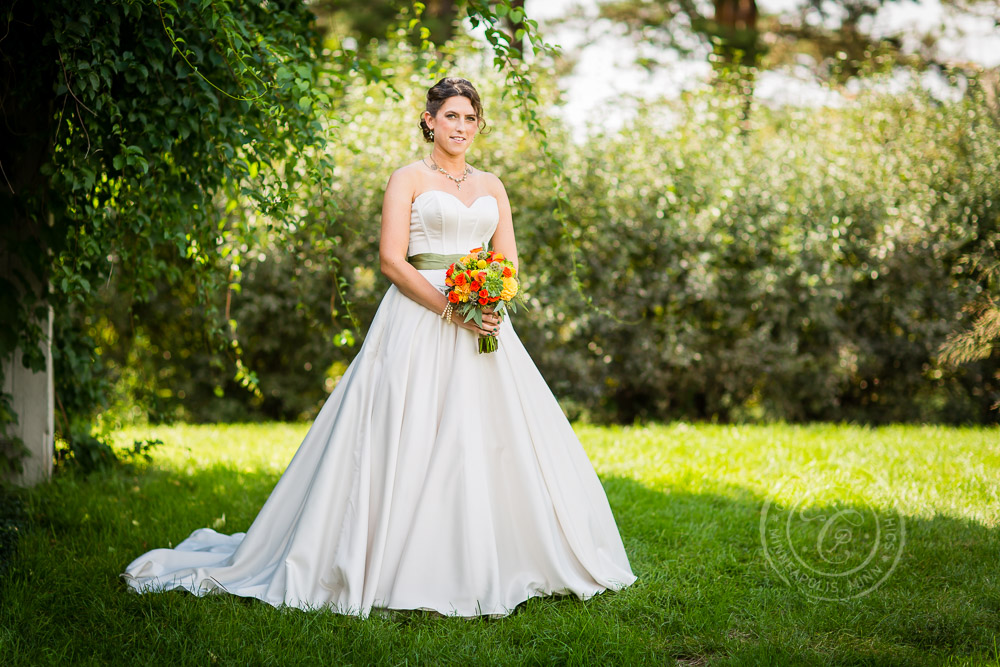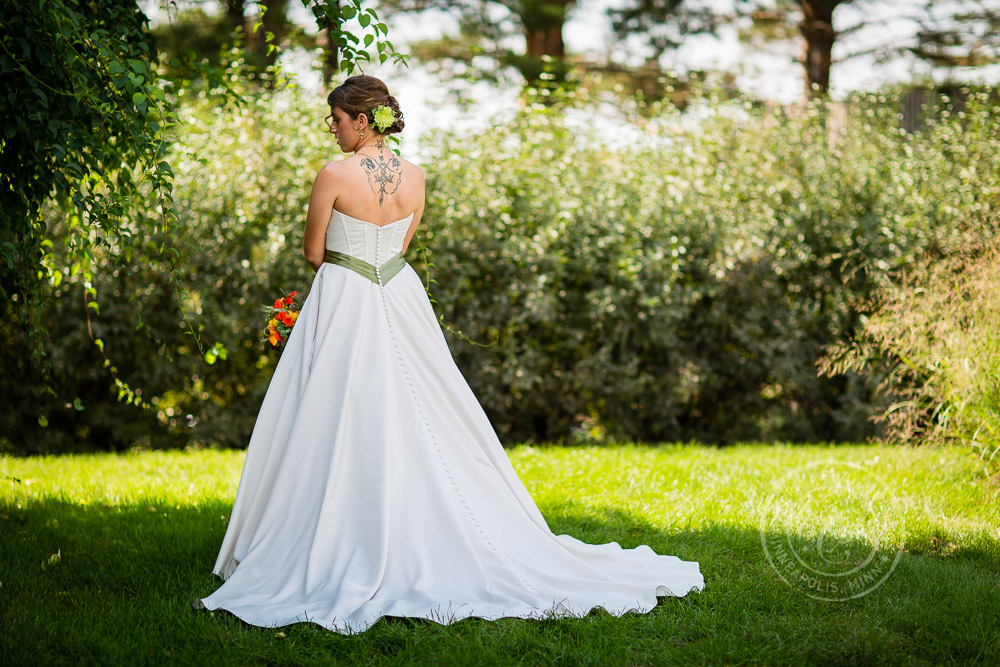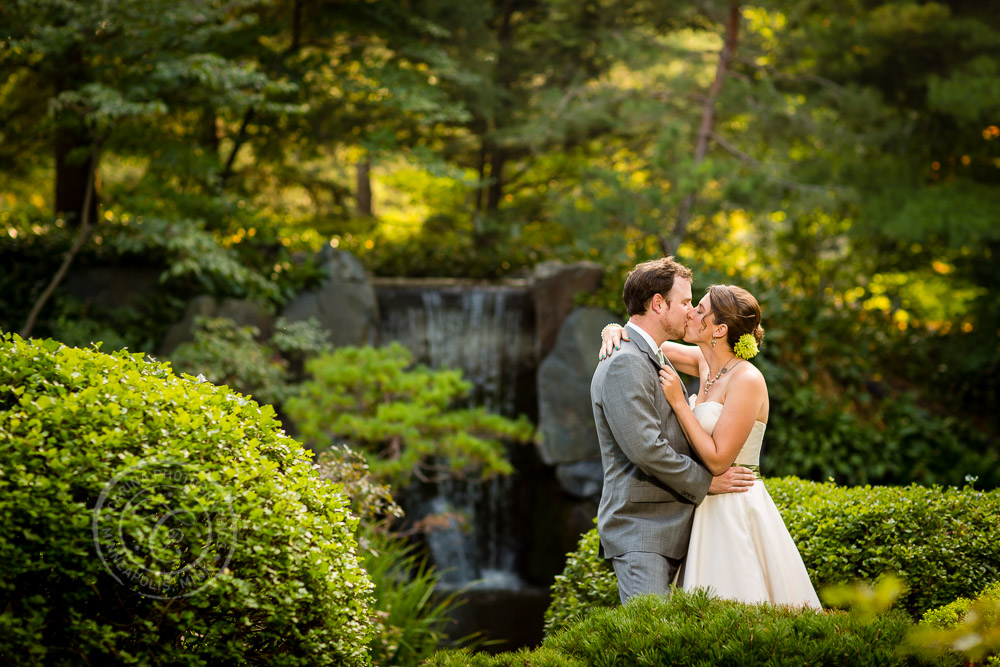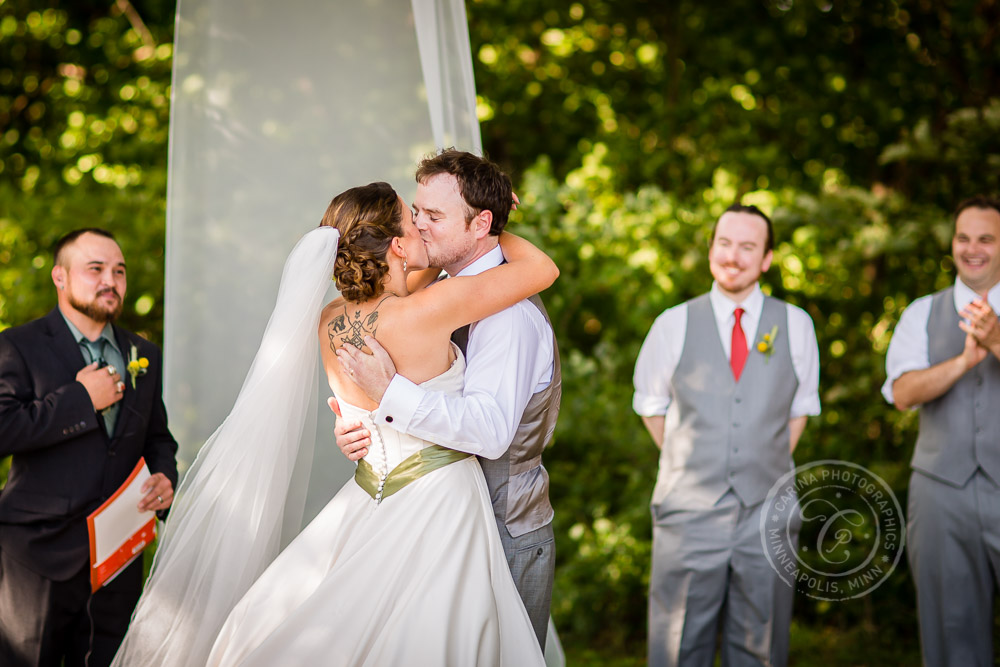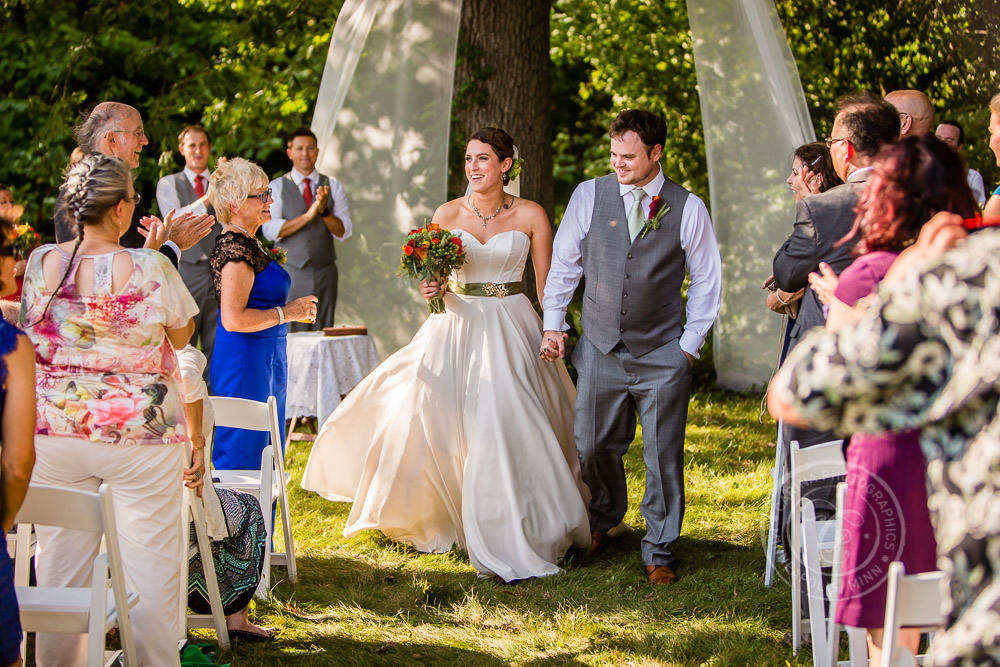 Watch the slideshow for more images from their beautiful day here: