Semple Mansion weddings, in Minneapolis MN, are dramatic, elegant, classic affairs. The venue is located just outside of downtown Minneapolis. The building was originally constructed as a residential mansion for Frank and Anne Semple and their family. The construction began in 1899 and was outfitted through the years with numerous historical artifacts as old as the 1700's. The building changed hands over the years until it was opened as a wedding venue in 2007.
Semple Mansion weddings are as beautiful and memorable as each of the couples celebrating with them. The venue was built in the Second Italian Renaissance Revival style. There are several areas scattered through the mansion that can be used for a beautiful wedding day. The Grand Ballroom is complete with crystal chandeliers, fresco paintings, domed ceilings, and spectacular views of downtown Minneapolis. The Grand Foyer and spectacular mahogany staircase feature original ironwork doors, crystal chandeliers, and a hand-carved stone and marble fireplace. There are also several other beautiful rooms that can be used including a Wine Grotto, Billiard Room, and Bridal Suite.  The floor plans, layouts, and room usage can all be customized to fit your big day.
Take a look at the images below to see how beautiful Semple Mansion weddings can be! And then give the Semple a call if you would like to schedule a tour or would like more information. And of course, I would be so honored to work with you as your Semple Mansion wedding photographer. Please keep me in mind as a partner to create gorgeous images on your big day!
Take a look at some of my blog posts featuring Semple Mansion weddings:
Sarah+Ezra
Anna+Adam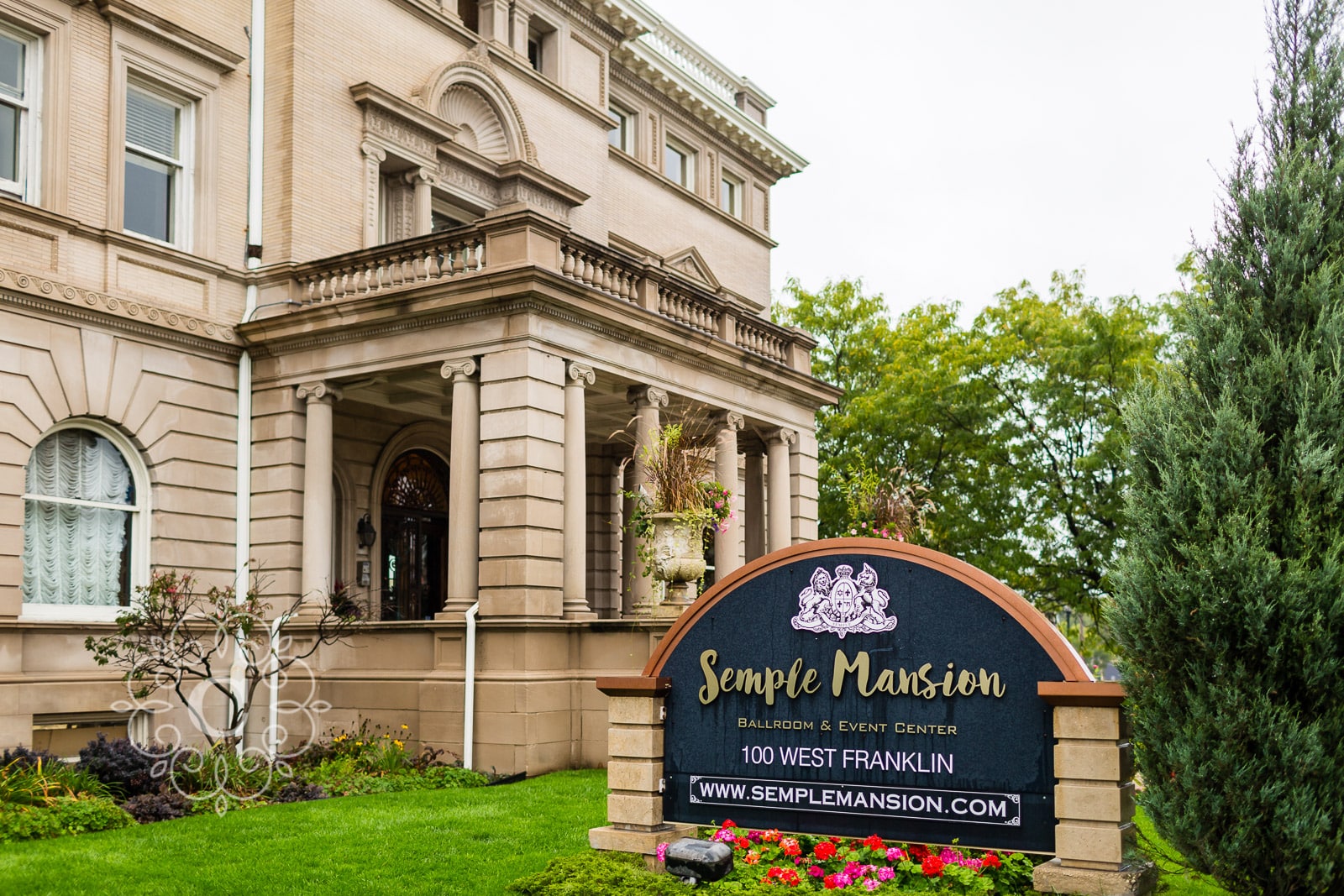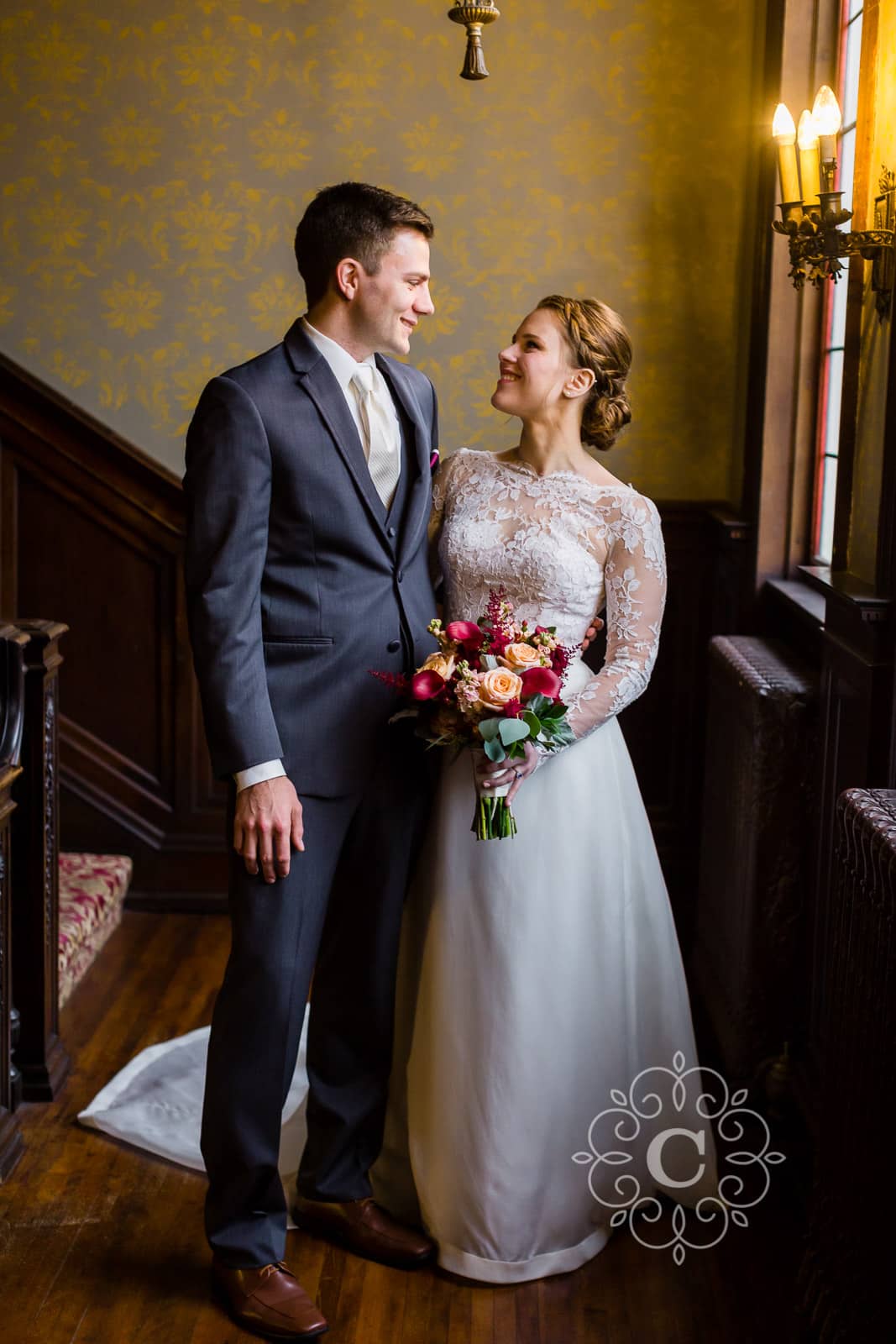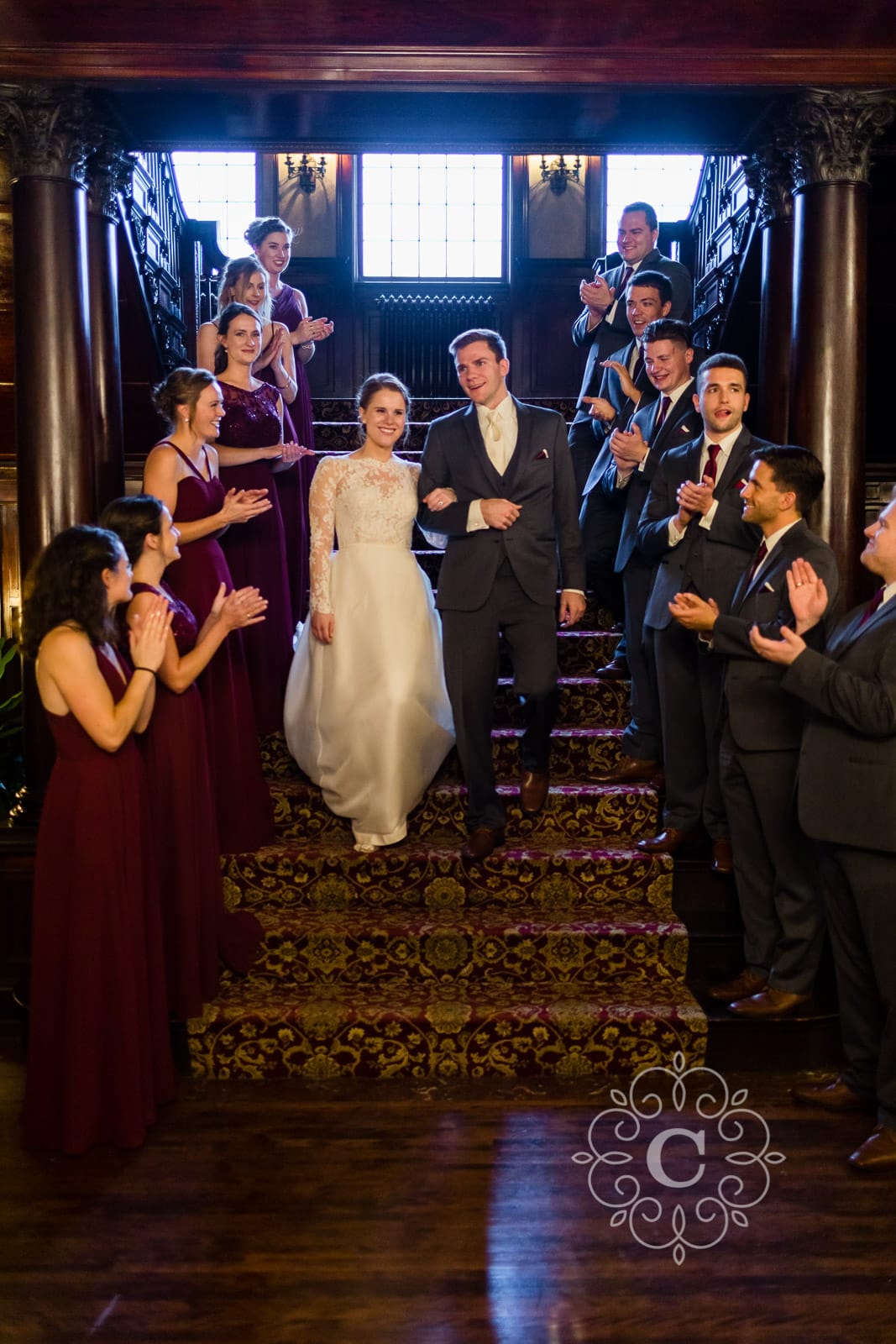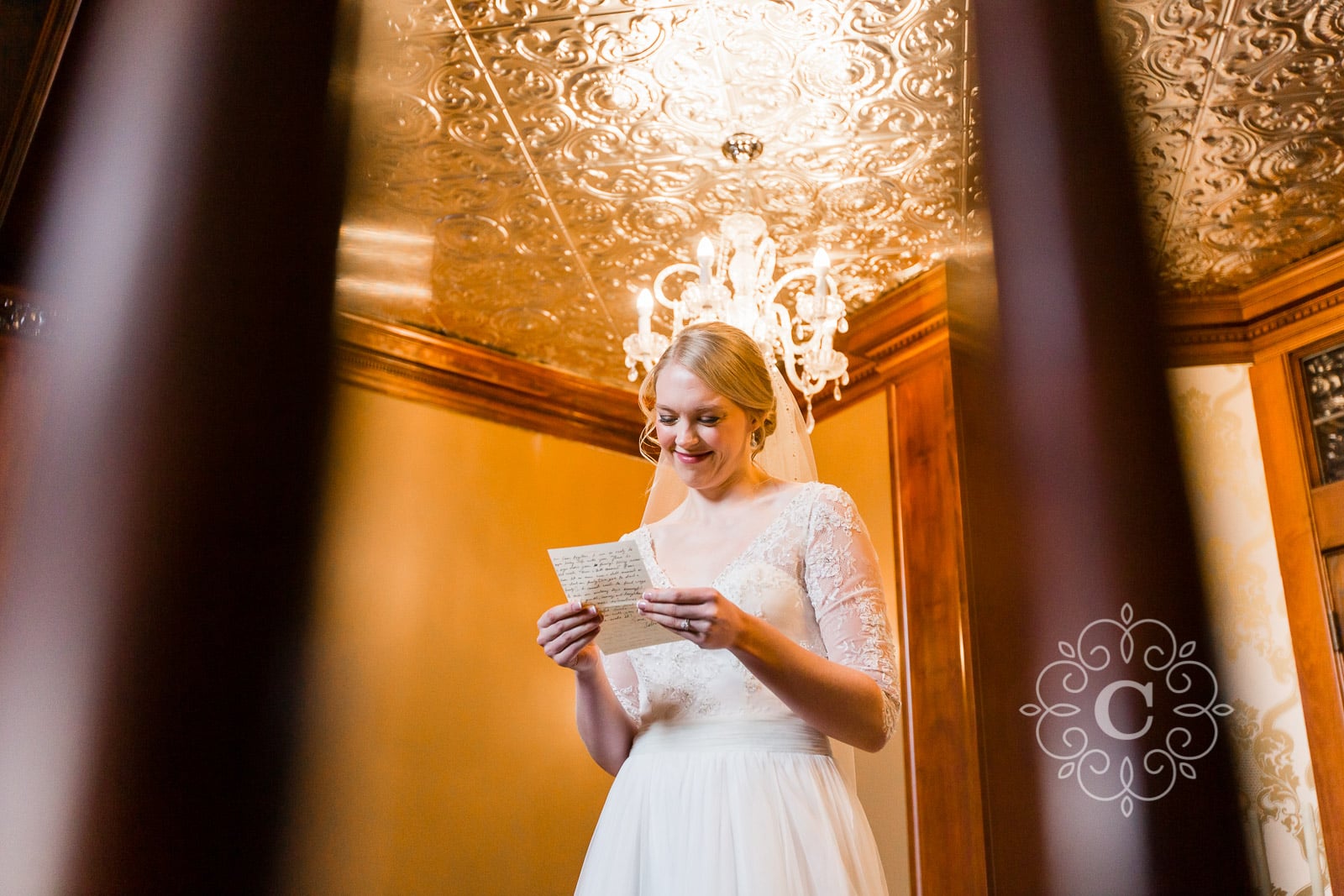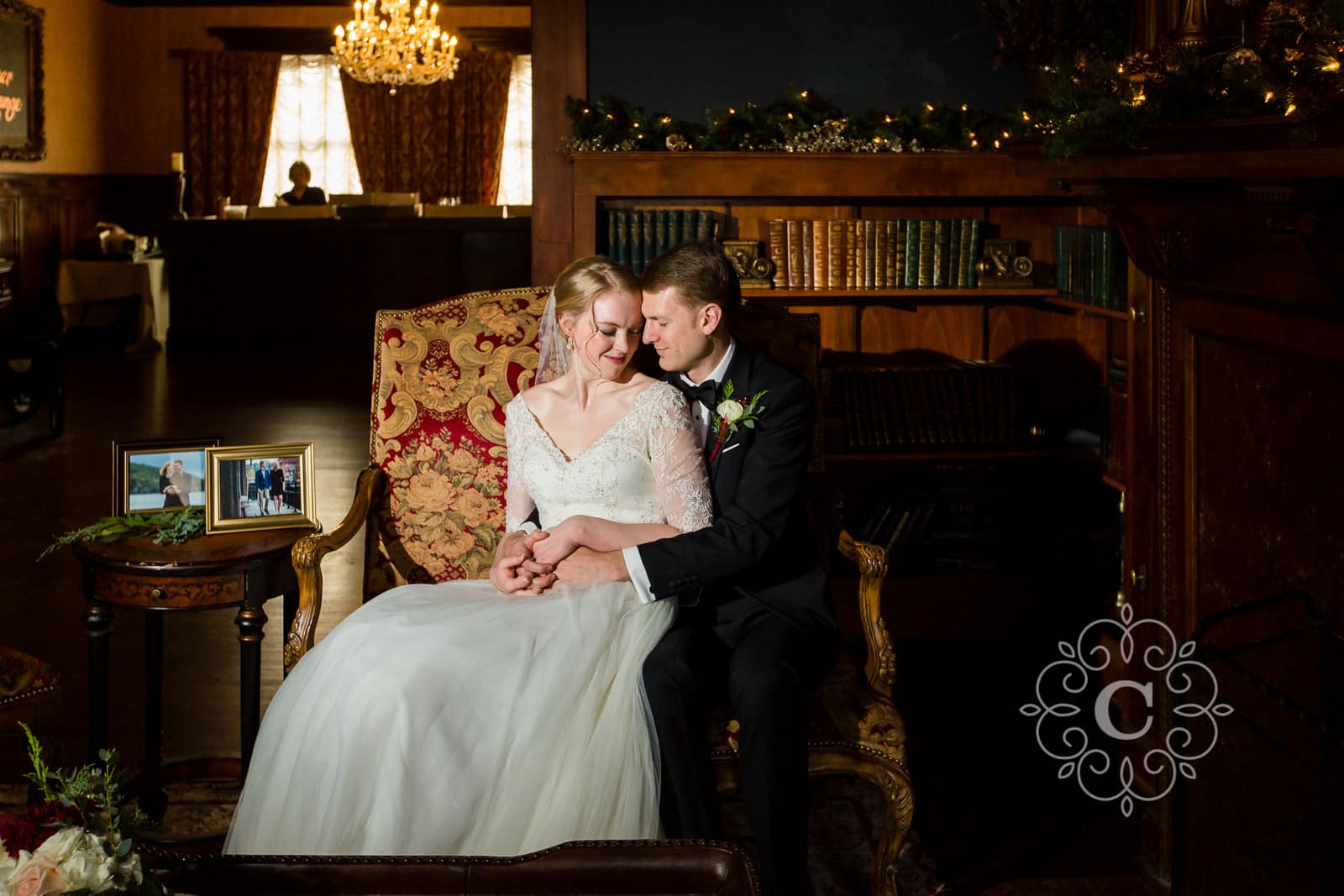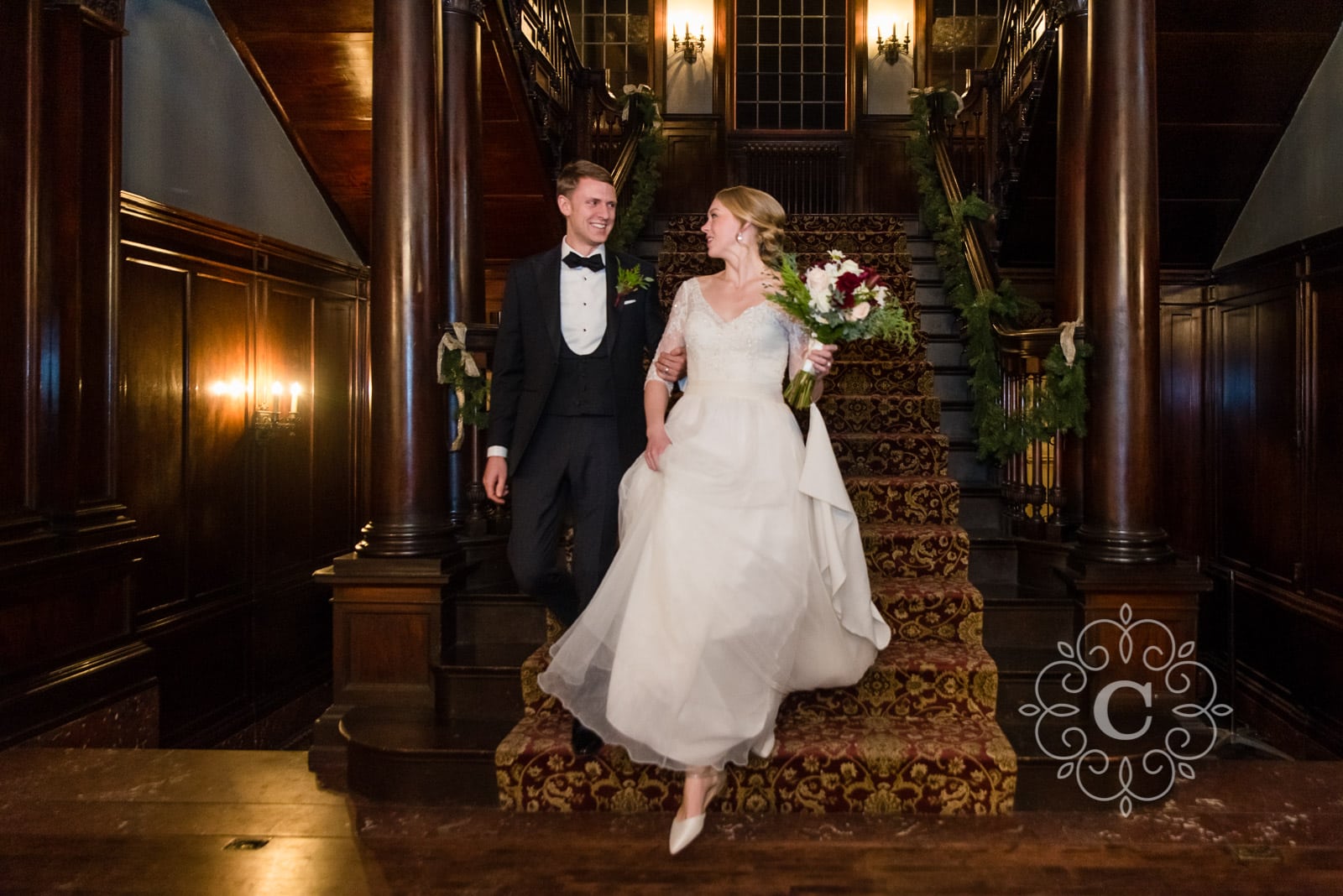 SaveSave