Como Park Senior Photography
Dylan and his family were excited for his senior portraits. They wanted to photograph him in the beautiful autumn color, and even wanted to include their dog Pax for some of the photos. I was so excited, it was such a beautiful day and a fun photo session!
We met up at Como Park to celebrate Dylan's love of nature and have some space to play with Pax and get some cute photos. Dylan also had a great time hiking around through the green space and enjoying the fall color. We had an awesome time!
St Paul Senior Photos
After the photoshoot, I invited Dylan and his family out to my St Paul studio to show them the final "best-of-the-best" photos from his portrait session. We chose their favorites and settled on a beautiful wall art collection to enjoy. I cannot wait to see the collection from Graphistudio on their wall.
Thank You!
Thank you, Dylan and family, for choosing to work with me for your senior portrait photography. I had so much fun working with you, and I am so happy that you love your wall artwork. And Dylan, best of luck with your future endeavors!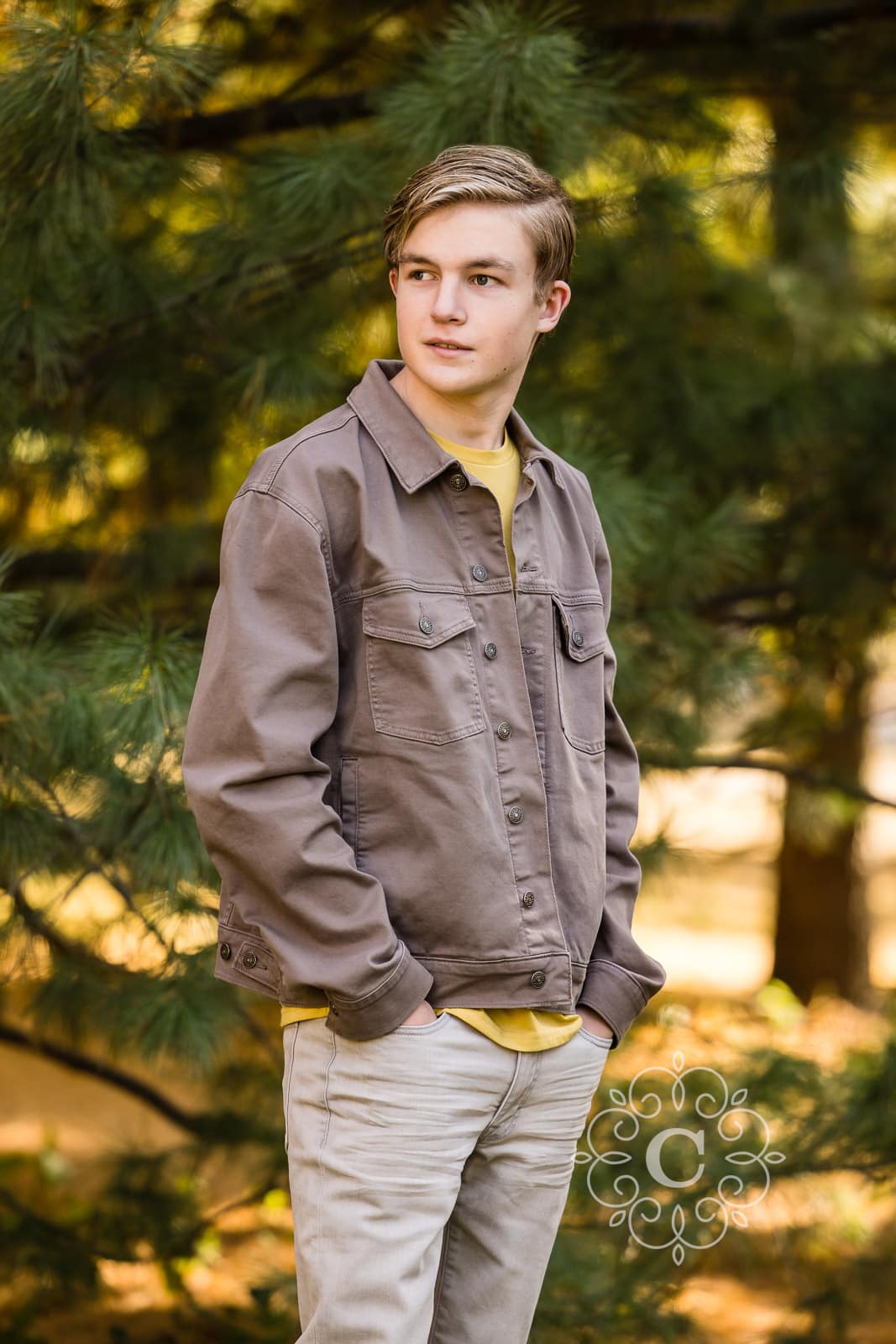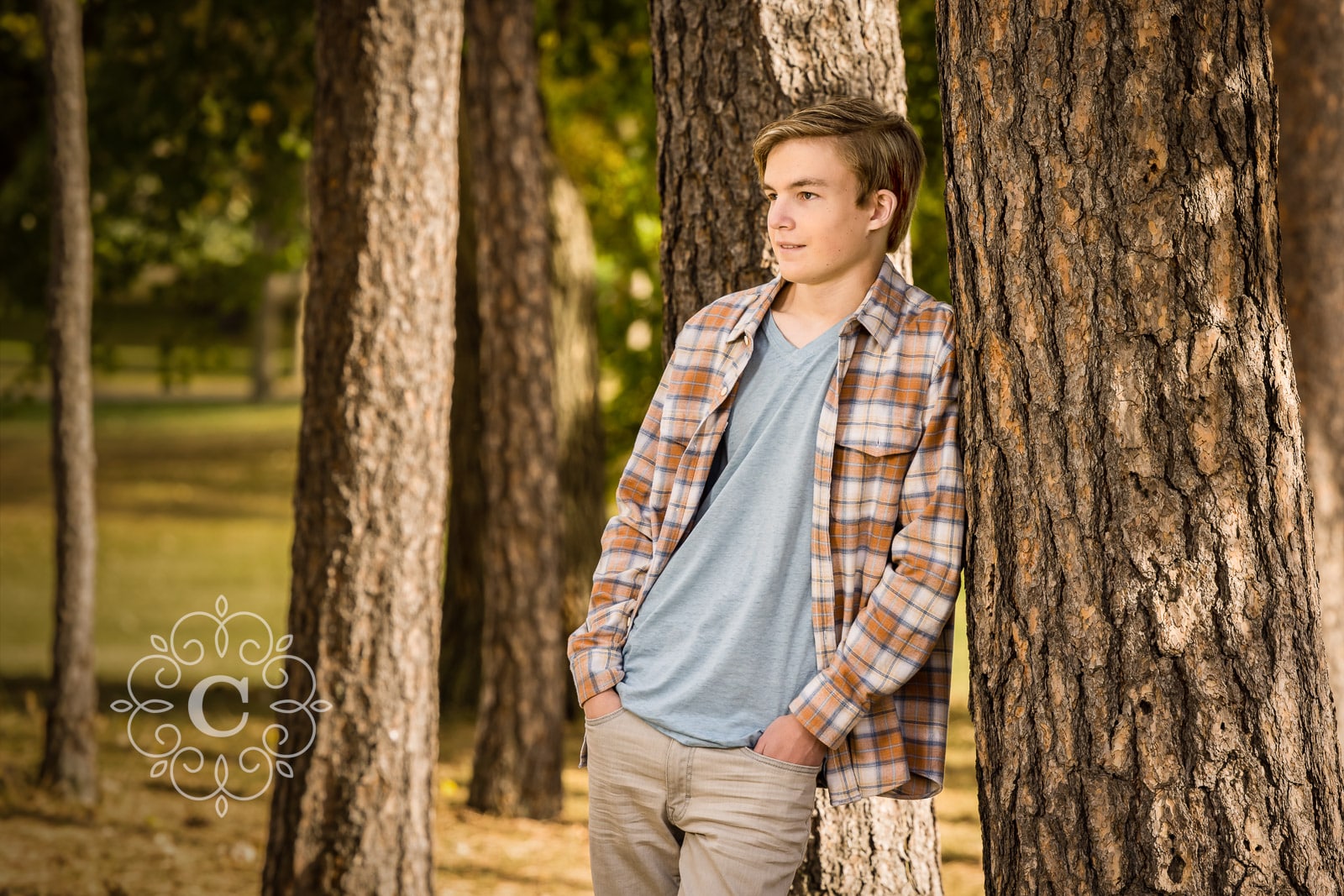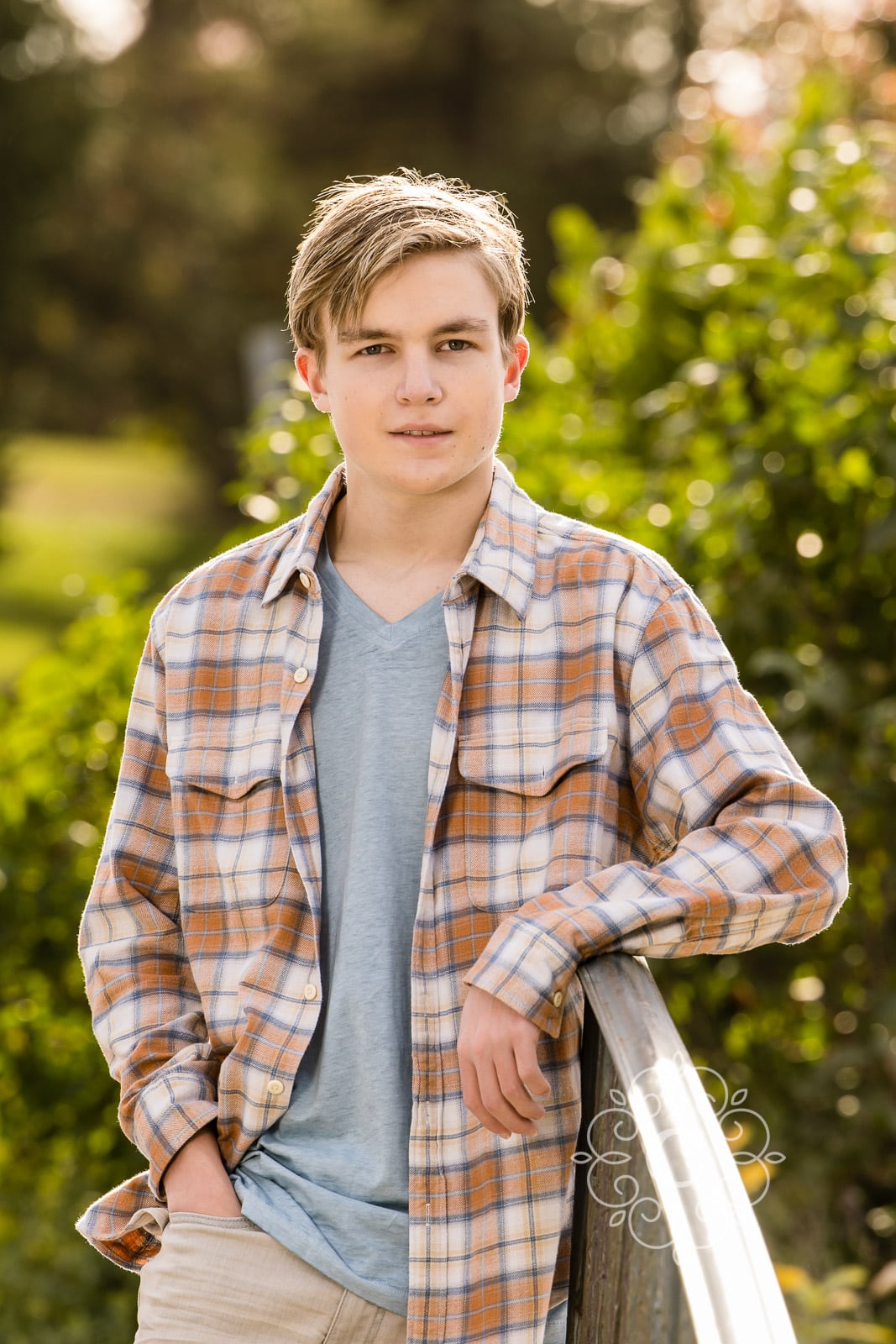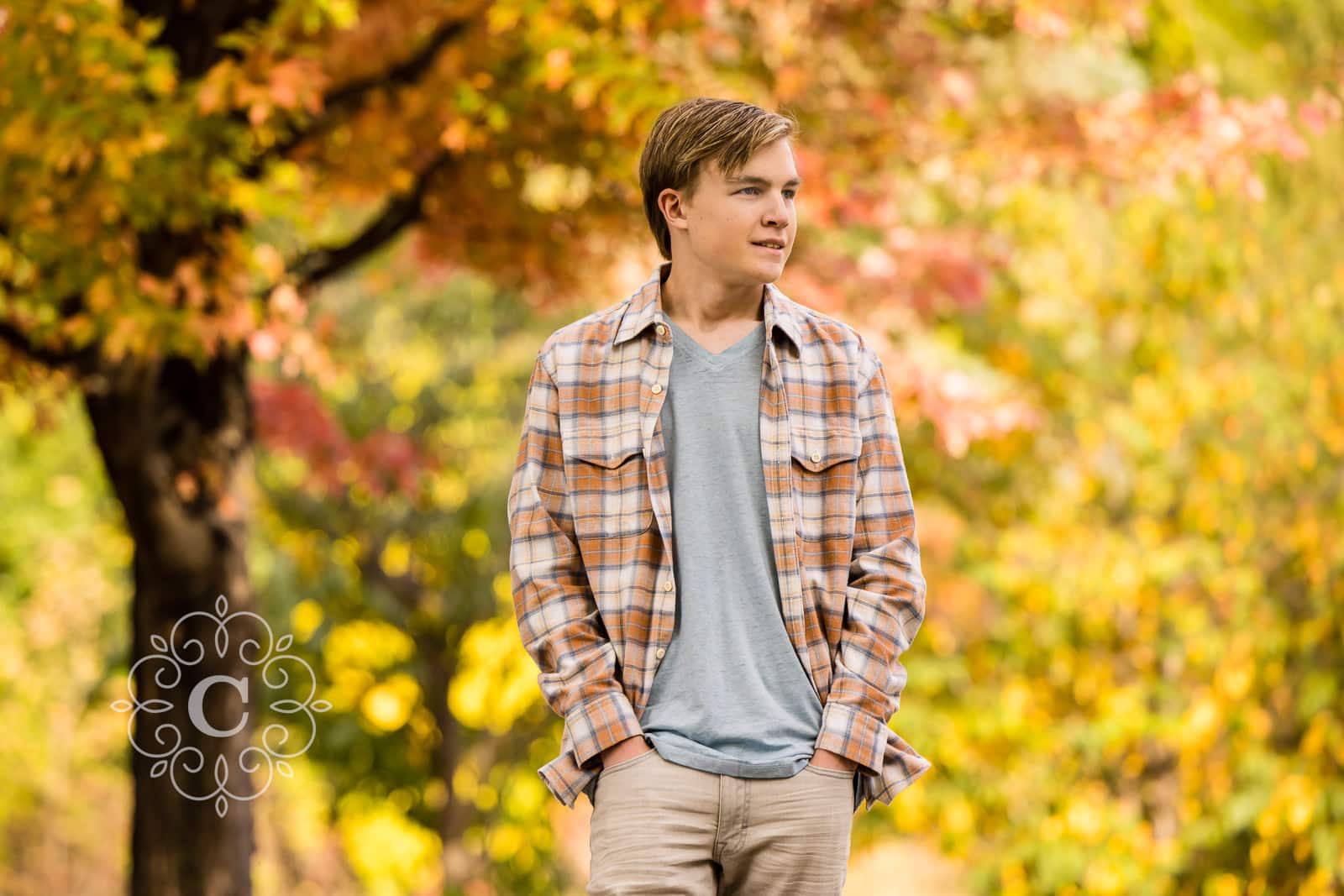 Make sure to take a look at some of my other senior portrait sessions I photographed too: Willow River Falls, Hidden Falls Regional Park, Stillwater, Como Park, Guthrie Theater, Mill Ruins Park, Maple Grove Arboretum, Cathedral Hill, Lyndale Peace Park, Silver Lake, Father Hennepin Bluffs Park, North Loop, Cathedral Hill, Loring Park, Long Lake Regional Park, Loring Park, Stone Arch Bridge, Mill City Museum.
If you'd like to work together for your senior portrait session, contact me soon!