Stone Arch Bridge Engagement Photos
Michael + Teanna were an item for several years before they finally decided to tie the knot. I was so excited when they hired me as their engagement photographer. They wanted their photos near the Stone Arch Bridge since that was where they were engaged – and I was so excited to work with them!
Father Hennepin Bluff Park Engagement Session
We met up at Father Hennepin Bluff Park, right near the Stone Arch Bridge, on a beautifully warm fall day. The two of them were so bubbly and excited – I loved how happy and carefree they were together. We wandered around the bridges, trails and paths near the bridge and Mississippi River, through the woods, and throughout the park. They were a barrel of non-stop laughs, and we all had so much fun! We even took the extra-rickety wooden stairway down to the river below the bridge – it was scary but amazingly beautiful, especially at sunset. We all had so much fun that the time seemed to blow by – and they were blown away by their photos at their Cinematic Presentation + Design Consultation a few days later.
Thank You!
Teanna + Michael, thank you so much for choosing to work with me as your engagement photographer. I am so happy for you both as you join your lives together!
If you're planning for Stone Arch Bridge engagement photography or prewedding photography, contact me soon! I'd love to discuss how we could work together.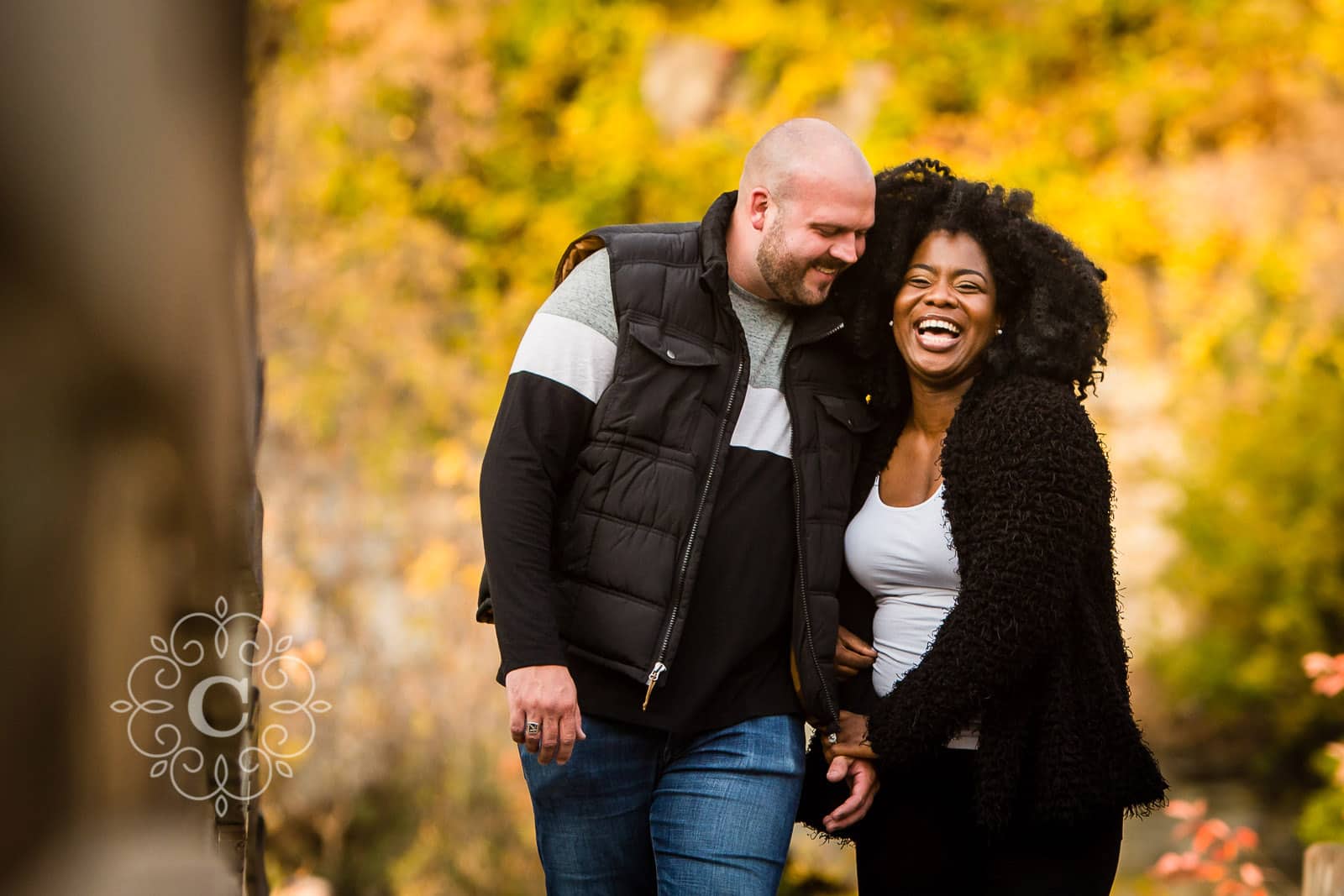 Take a look at more of my Stone Arch Bridge and Father Hennepin Bluff Park engagement sessions too!
Courtney + Blake
Chantel + Quinn
Alyssa + Dave
Stephanie + Travis
Kim + Lucas