Theodore Wirth Wedding
Kelly + Joe first began talking about their wedding almost a year ago. We then began working together when we photographed their engagement session (along with family photos featuring their daughter Ayla!) last spring. We had so much fun, and were seriously excited for their Theodore Wirth Chalet wedding taking place six months later.
Wedding Day Celebration
Their wedding day began at the Hilton Hotel in Downtown Minneapolis. Once both Kelly and Joe were ready to go, we held their first look in the grand hotel lobby. They then headed over to the Hewing Hotel for a quick cocktail in their lobby bar.
After their initial cocktail hour was complete, Kelly, Joe and the whole wedding party headed over to Theodore Wirth Park. We spent some time near the beautiful pond and willow trees taking full group portraits as well as photos of the two of them alone and together. We then headed over closer to the Theodore Wirth Chalet for more group photos and couple photos. And then finally we took their family group photos up on the beautiful stone and wood balcony of the Chalet.
Once the preparations were complete, Kelly + Joe held their beautiful wedding ceremony in the Theodore Wirth Chalet Fireplace Room. Their special bonus was that Joe also officially adopted Kelly's daughter Ayla as his own. Tears were flowing during their beautiful celebration!
Afterward everyone was able to spend time chatting and wishing their best to Kelly + Joe (+ Ayla!) during the cocktail hour in the bar and on the balcony. Then once the Fireplace Room was changed over, everyone headed back inside for dinner. After toasts from the wedding party, family and friends, Kelly + Joe danced the night away.
Thank You!
Kelly + Joe, I am so honored that you chose to work with me as your wedding photographer. I enjoyed getting to know you both (+ Ayla too!) I am so happy for you as you begin your new lives together!
If you are planning a Theodore Wirth Chalet Wedding, contact me soon to discuss how we could work together!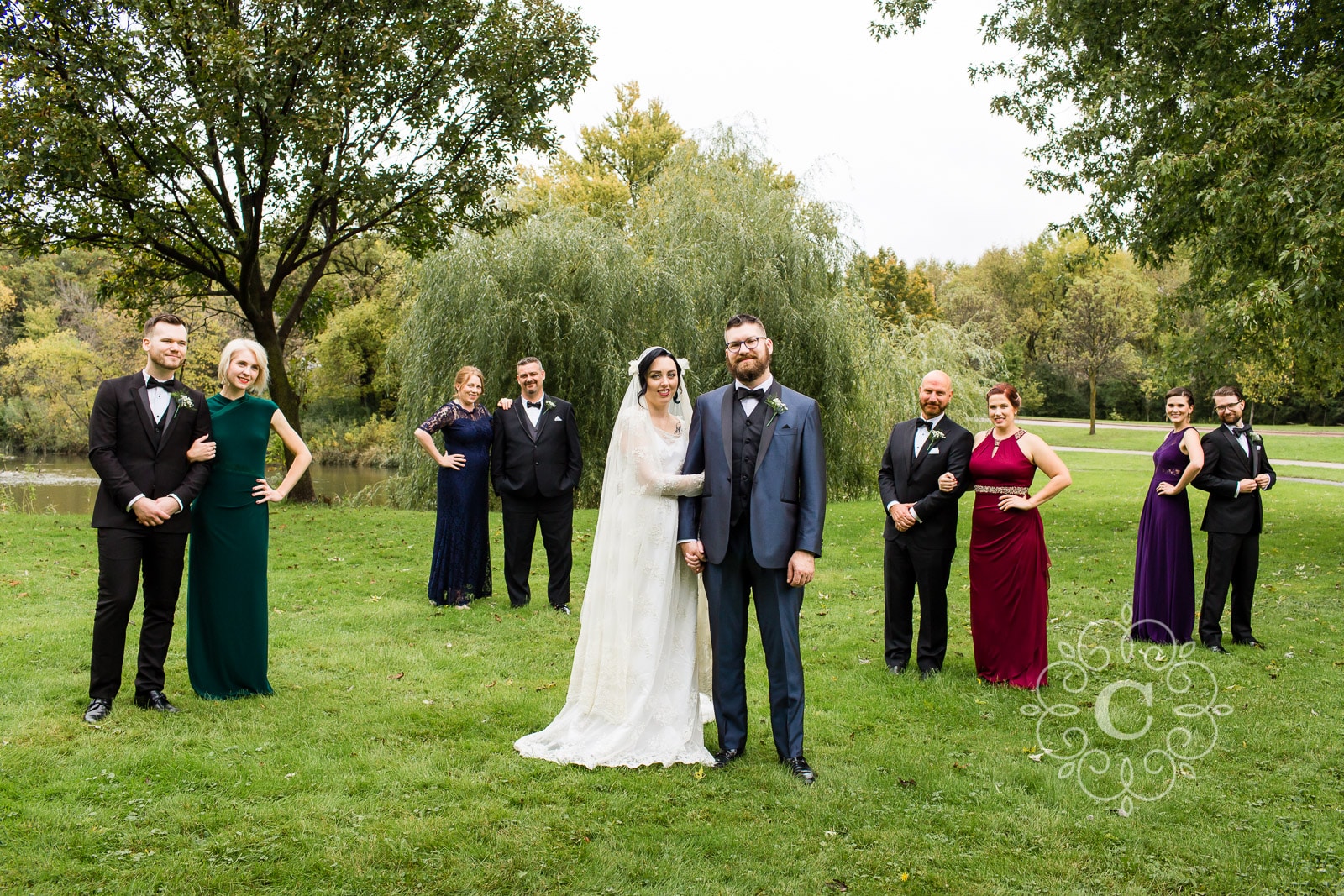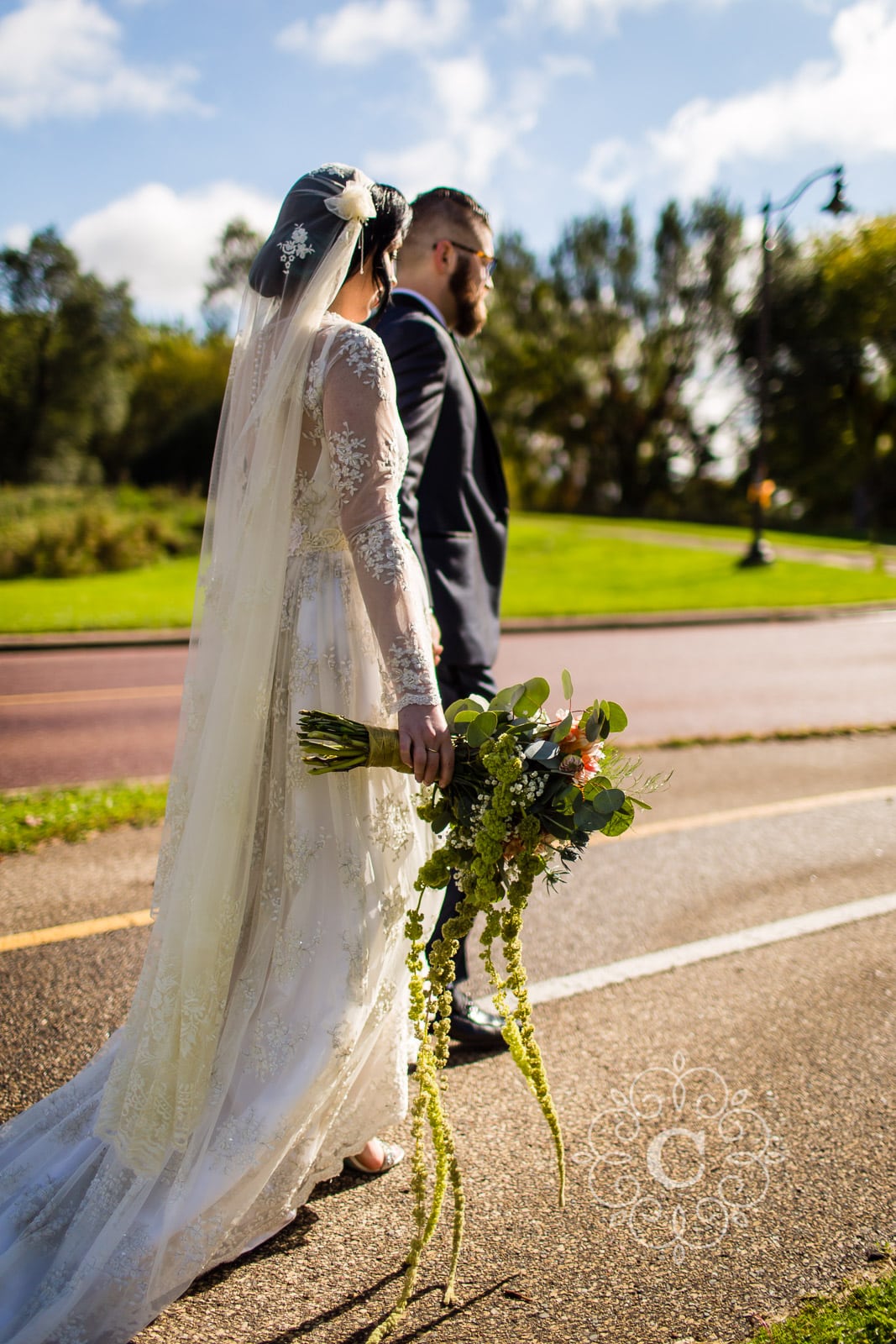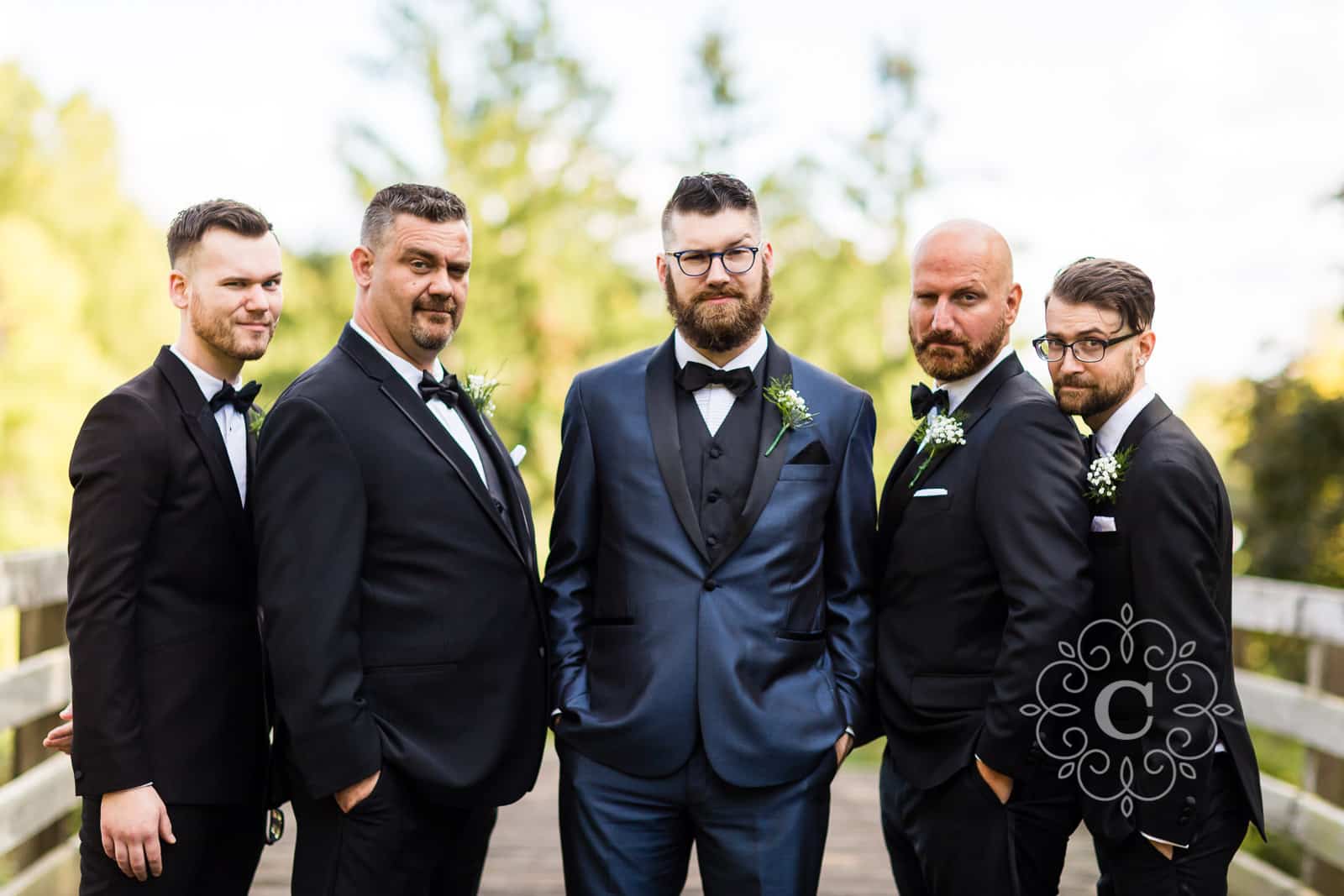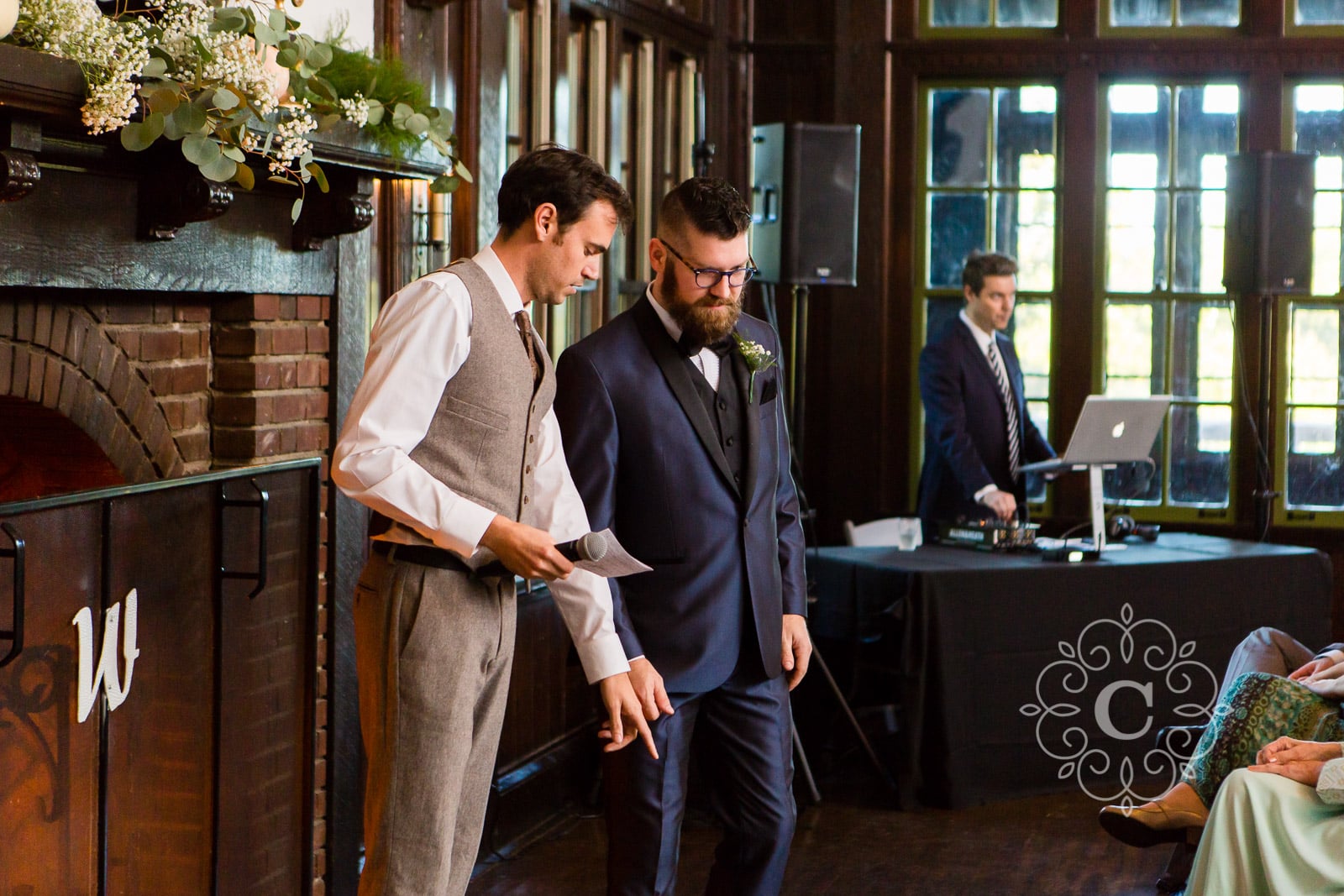 For more photos, take a look at Kelly + Joe's slideshow here:

VENDORS
Venue: Theodore Wirth Chalet
Wedding Dress: Bride's mother's dress modified by Bride and Custom Sewing by Heather
Bride's Shoes: Betsy Johnson
Hair: Blowdry Bar
Jewelry: Staghead Designs
Florist: Bride
Catering, Rentals: Chow Girls Killer Catering
Cake: Country Cake Cupboard
Invitations: Bride's Sister
DJ: Jake Rudh
Transportation: Renee's Royal Valet