Chinese Tea Ceremony Wedding
Today's blog is a two-part story. Jing + Alex had a busy day planned for their wedding. Their big day featured not one but TWO wedding ceremonies! They planned for a Chinese Tea Ceremony for the first half of the day, followed by a more traditional American-style wedding for the second part. Today's blog post features their amazing Chinese Tea Ceremony!
Saint Paul Hotel Wedding Day
We began their day with preparations for their Chinese Tea Ceremony. Jing used their suite at the Saint Paul Hotel, while Alex prepared at their home in New Brighton. Once everyone was ready to go, the guys traveled down and arrived at the suite's door. They began an hour of fun and games to encourage Jing's family and friends to "agree" to let Alex marry her! They asked Alex tons of questions about Jing, including her favorite movie stars, favorite color, birthdate and more. They hid her shoes and made Alex find them. They even had the groomsmen working on "feats of strength" including doing squats, lifting each other up, passing chopsticks without using hands, balloon-popping, and eating interesting and unusual Chinese foods!
Once the fun was over and Jing was given the "OK" to marry Alex, they held their Chinese Tea Ceremony right in the suite. Their wedding party and families were both witnesses to their fun event. Once their ceremony was complete, we had a chance to capture a few photos of them together as well as with their families. Afterward, they headed back to the suite to prepare for the second half of their day, their American-style wedding ceremony.
Stay Tuned!
Jing + Alex, thank you so much for including me as your wedding photographer for your amazing Tea Ceremony!
Be sure to take a look at Jing + Alex's beautiful Como Conservatory Sunken Garden wedding that happened afterward! Also, be sure to take a look at another Como Conservatory Chinese Tea Ceremony wedding, as well as another wedding that included a Chinese Tea Ceremony I photographed too!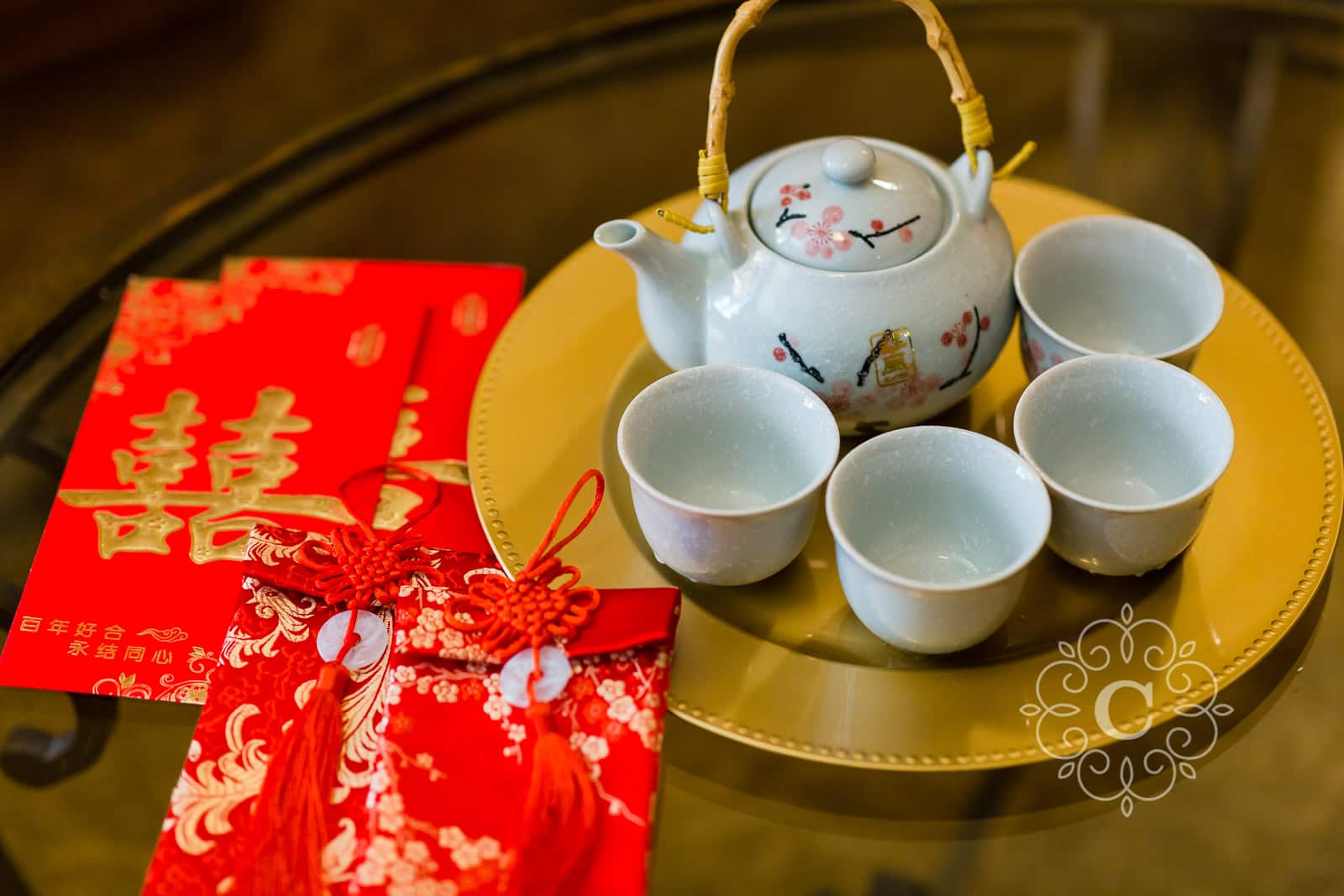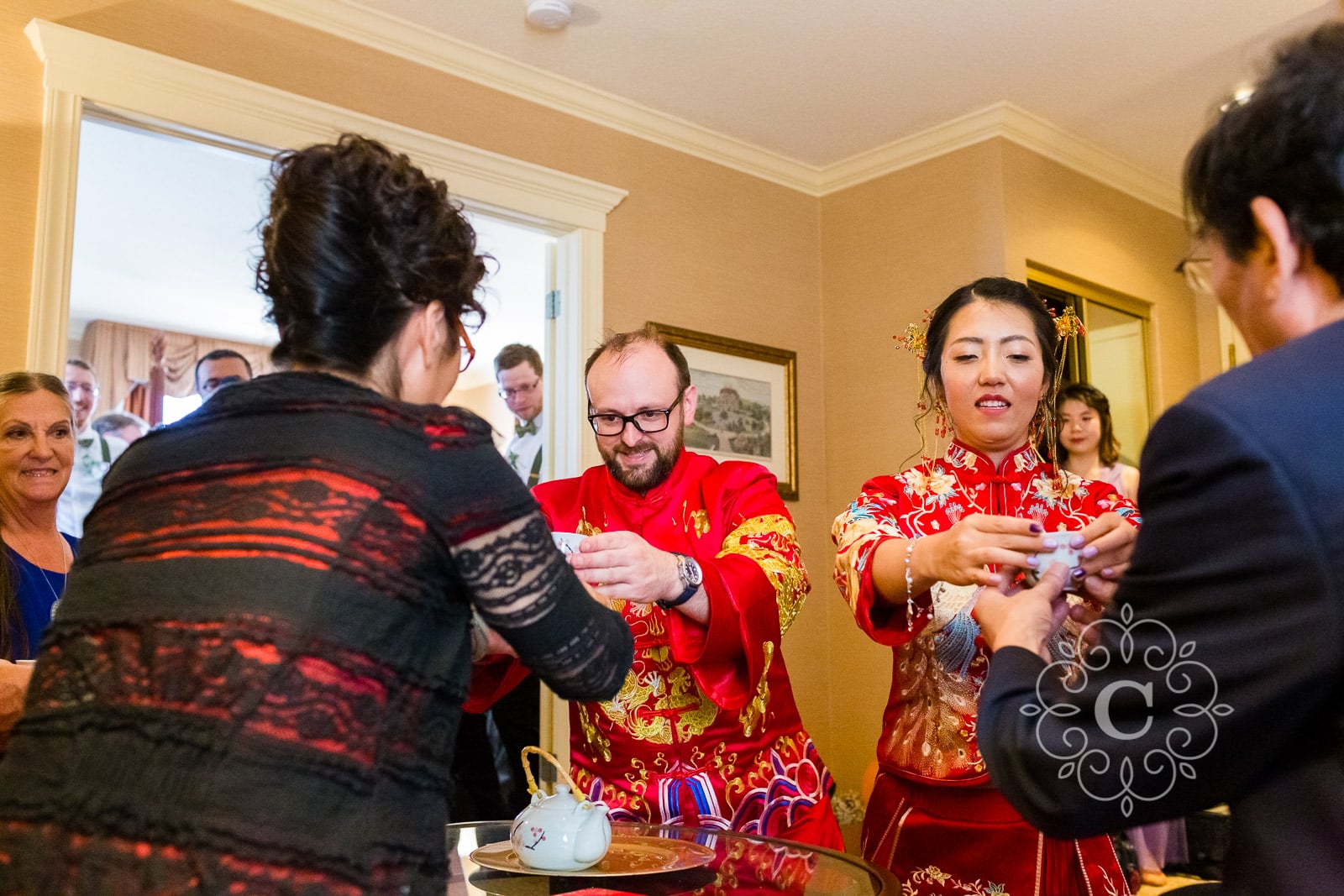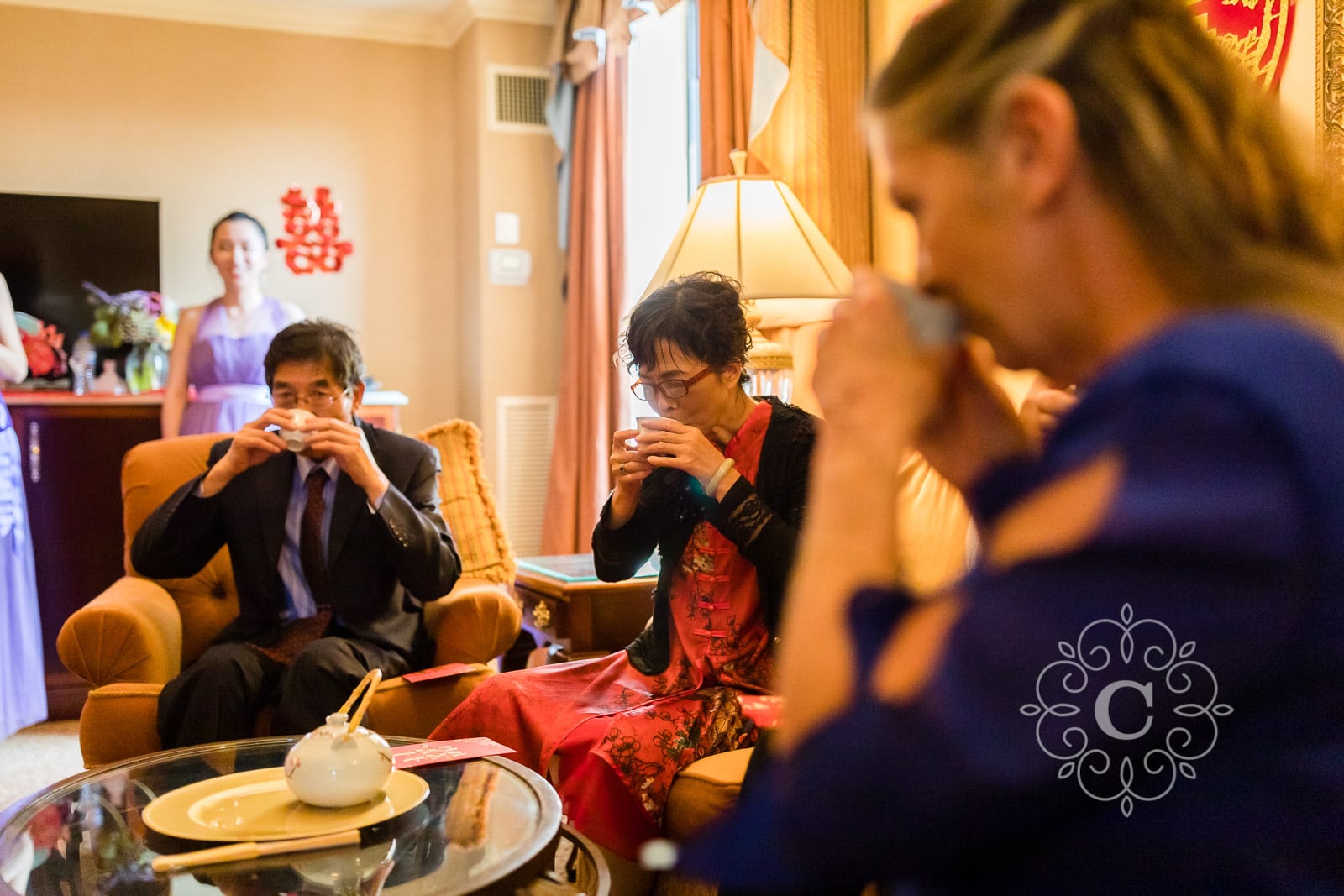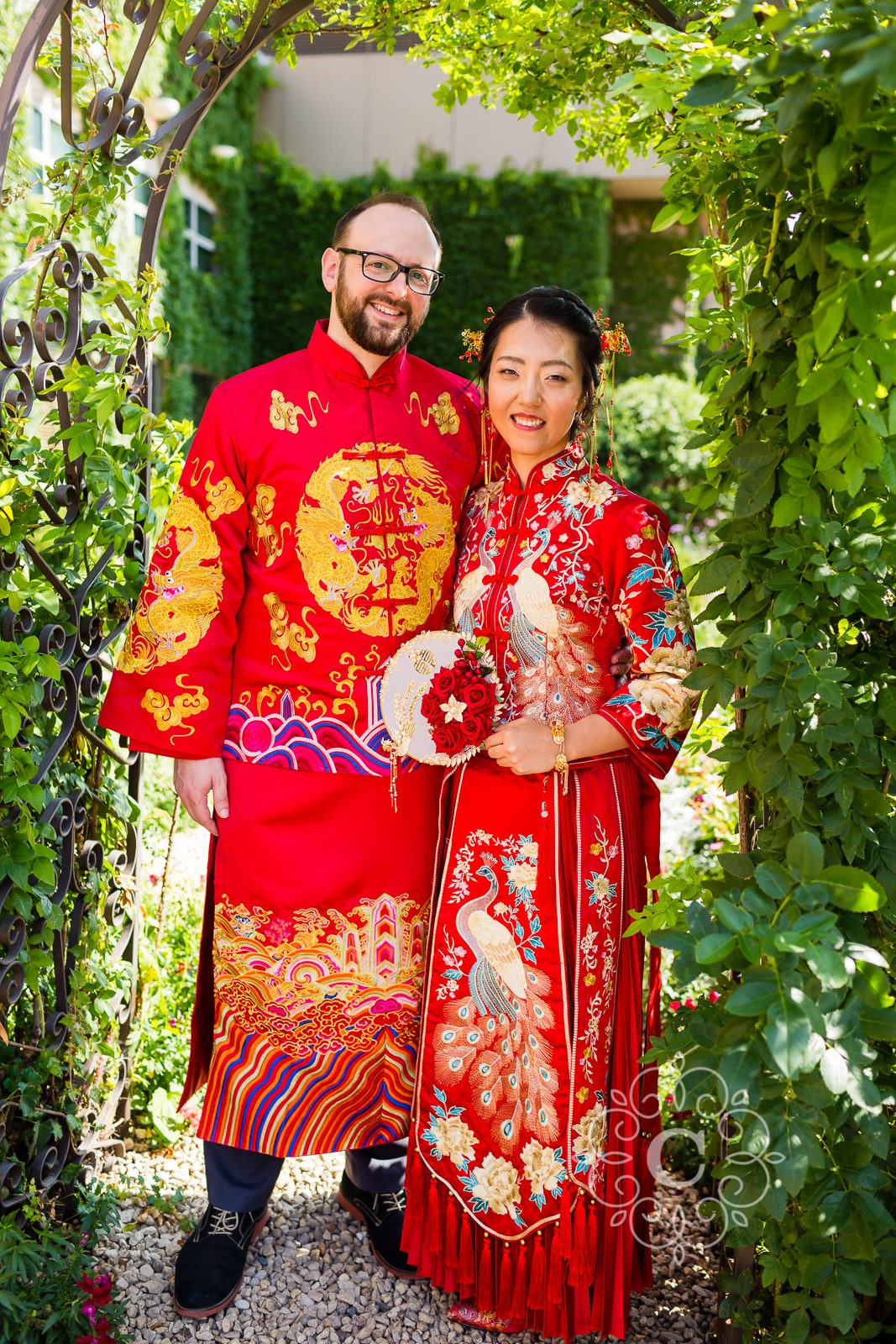 Be sure to take a look at Jing + Alex's Tea Ceremony wedding slideshow too!

VENDORS
Venue: The Saint Paul Hotel
Hair/Makeup: A-List Bridal Hair and Makeup
Wedding Rings: Etsy
Stationery: Mixbook, Paper Source