Backyard Lakeside Wedding
"Something good should come out of this pandemic. Hey – let's get married!" So began Kristen + Jamie's wedding planning. They had been together for nine years so they wanted to finally tie the knot, pandemic or not. Luckily, they had some amazing family friends who had a beautiful lakeside backyard, so that was the perfect place to gather for their big day.
Back Yard Lakeside Wedding
Their October wedding day was a bit chilly, but they had some warmed tents and lots of layers at the ready. We started with their first look and portraits at beautiful Lac Lavon park across the street. They were even able to include their sweet doggy Pickerel in their photos! Afterward, we headed back to the lakeside yard, where we had a short pontoon ride around the lake for a few more photos. Even with the chilly cloudy October day, the wind was still and the filtered sunlight through the clouds was stunning.
Back at the private lake property, they held their beautiful wedding ceremony with their closest family and friends. So much laughter and so many tears of joy! Their ceremony was followed with toasts, cake cutting, dinner and a wonderful evening of fun.
Thank You!
Kristen + Jamie, thank you so much for including me as your wedding photographer for your beautiful day. I am so happy for you both as you begin your new lives together!
BONUS: Check out another backyard wedding and a riverside tented wedding I photographed too!
If you are considering a backyard and/or lakeside wedding, contact me soon!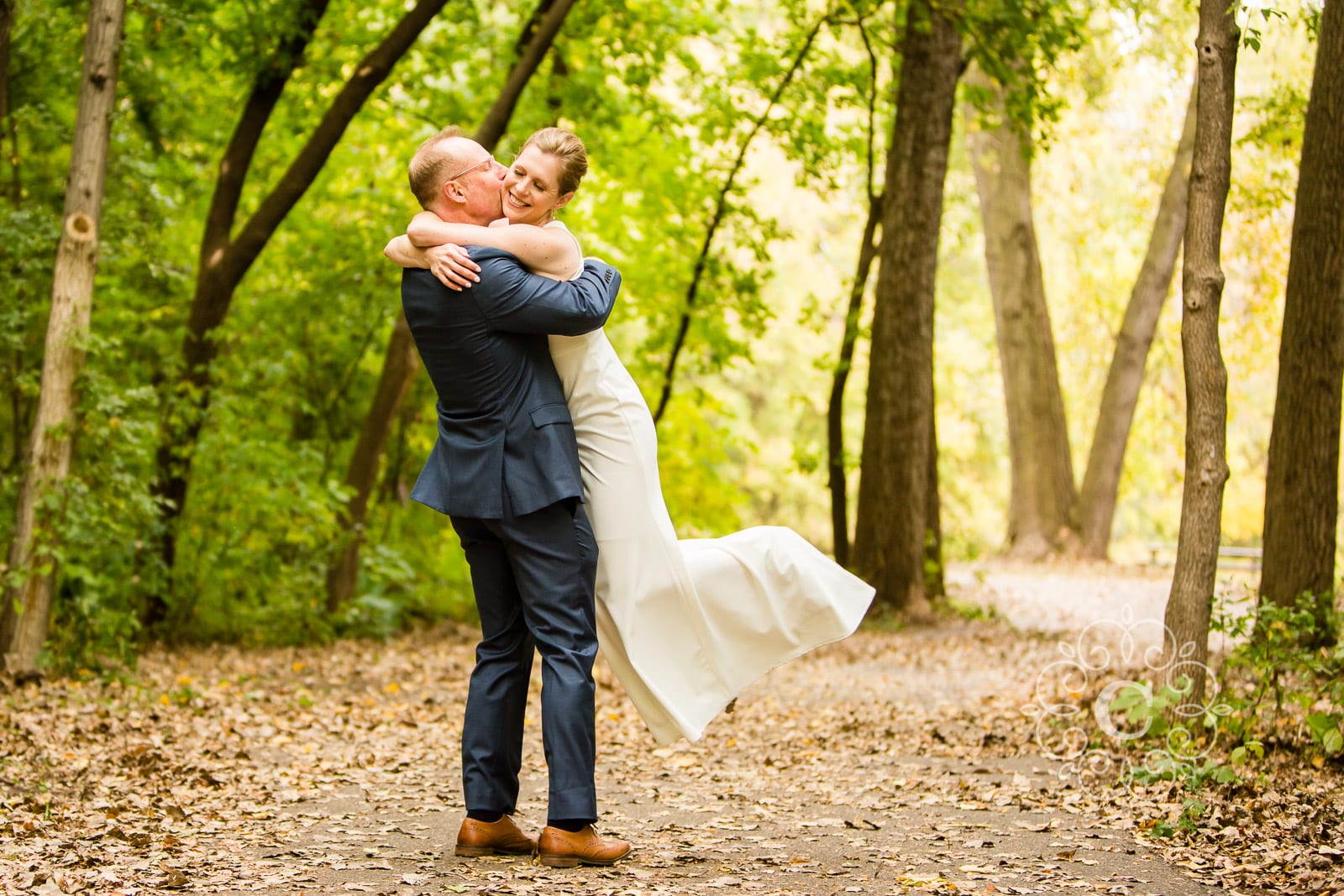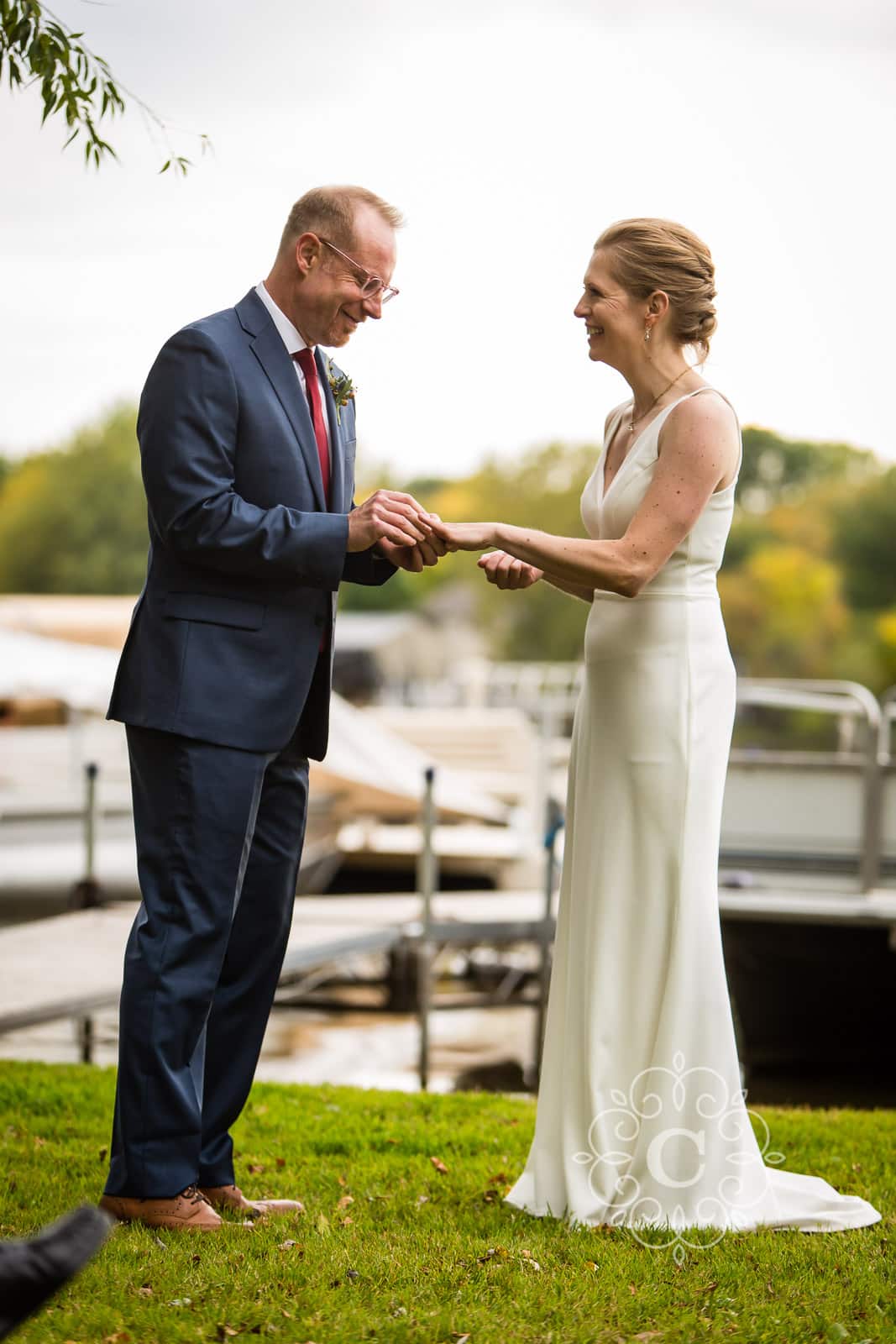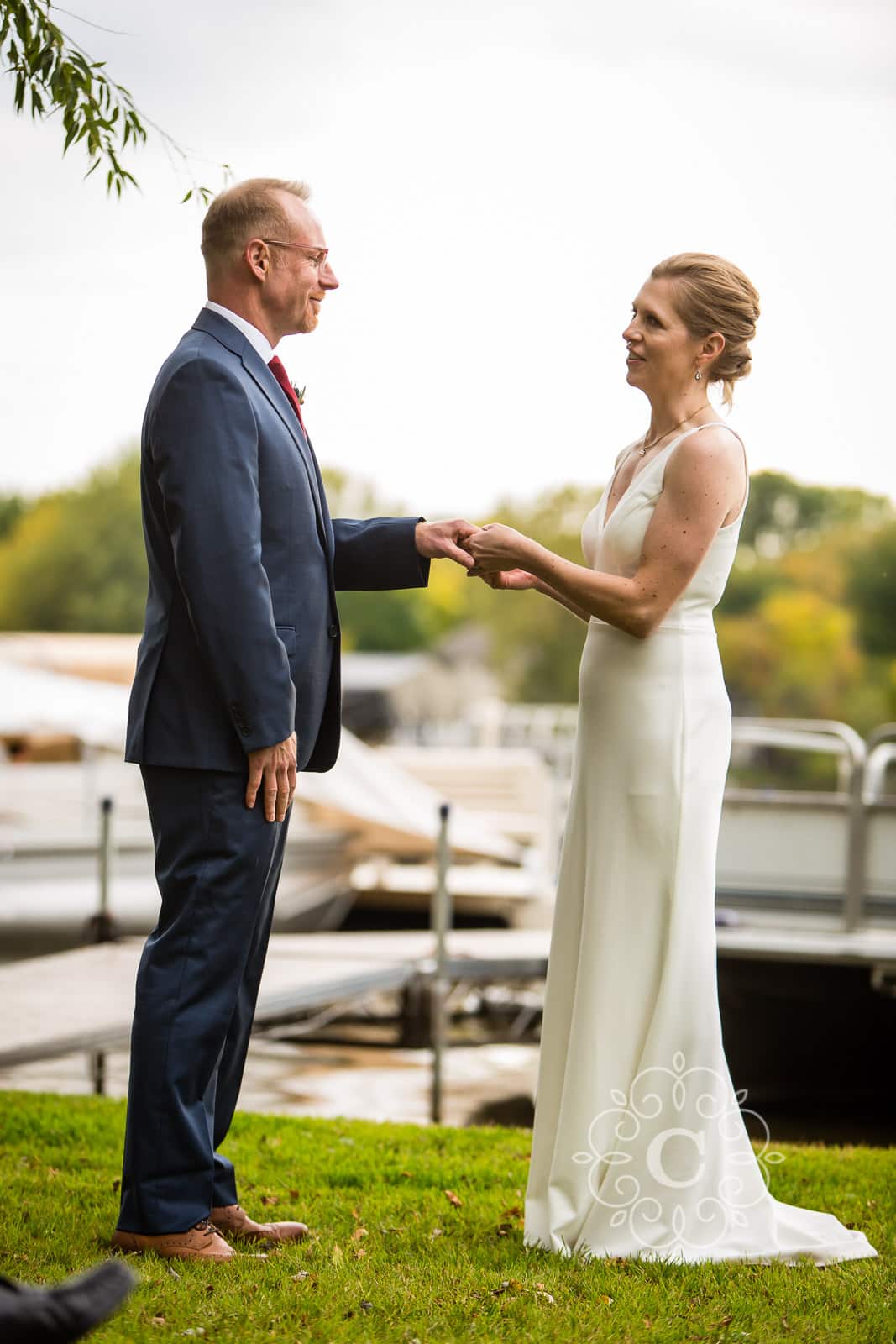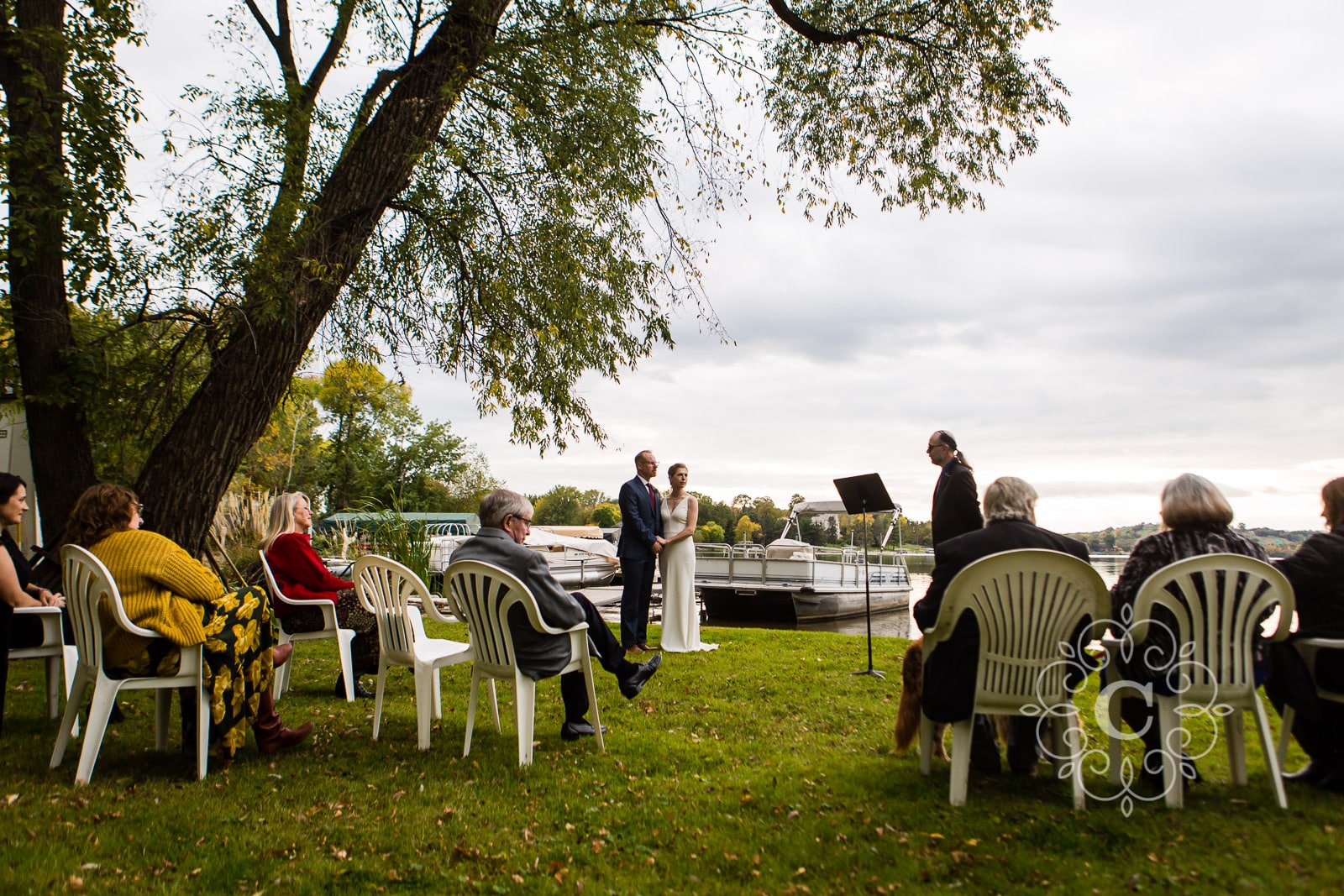 Be sure to take a peek at Kristen + Jamie's slideshow for more photos too!

VENDORS
Wedding Venue: Private Residence
Wedding Dress: BHLDN
Hair/Makeup: Cole's Salon
Groom's Attire: Macy's
Wedding Rings: Family Heirlooms
Officient: Paul Hillmer
Florist: Lindskoog
Catering: Pizza Luce
Wedding Cake: Gray Duck Bake Shop + Bride's Grandmother