As a Minneapolis wedding photographer, it's always fun to catch up with my clients as the years pass and see how they are doing. An especially big treat is when they contact me to photograph them as their family grows. I was SO excited when Safiyyah + Rory contacted me and wanted me to photograph both their Minneapolis maternity session AND their newborn session. (I worked with them on their 2014 Aria wedding photography, and we had so much fun!)
For their maternity session, Safiyyah + Rory wanted to work in a natural setting, and we all felt that a Como Park maternity session would be a great choice. There were a ton of beautiful location options, and being a nice big park, Como would be open enough so we wouldn't be crowded. The added bonus was they could bring their dog, Maddox, to the session for a few photos too.
We visited Como Park on a beautiful mid-July afternoon. We were able to spend a little time photographing by the waterfall outside of the Lakeside Pavilion. We then headed closer to the Frog Pond right outside Como Park Conservatory for some more photos. Then we finished our session out by the new bridge and fountain feature. Each place was so beautiful – the sun and its golden late-day light was perfect, the mid-summer trees were perfect, the waterfall and pond/fountain was perfect – we had such an amazing time!
Safiyyah + Rory, thank you so much for choosing to work with me on your Como Park maternity photography. I always love working with you guys. And I am so happy for your new family, you will be such awesome parents!
Update: Take a look at the following blog post highlighting Safiyyah + Rory's Minneapolis newborn photography too!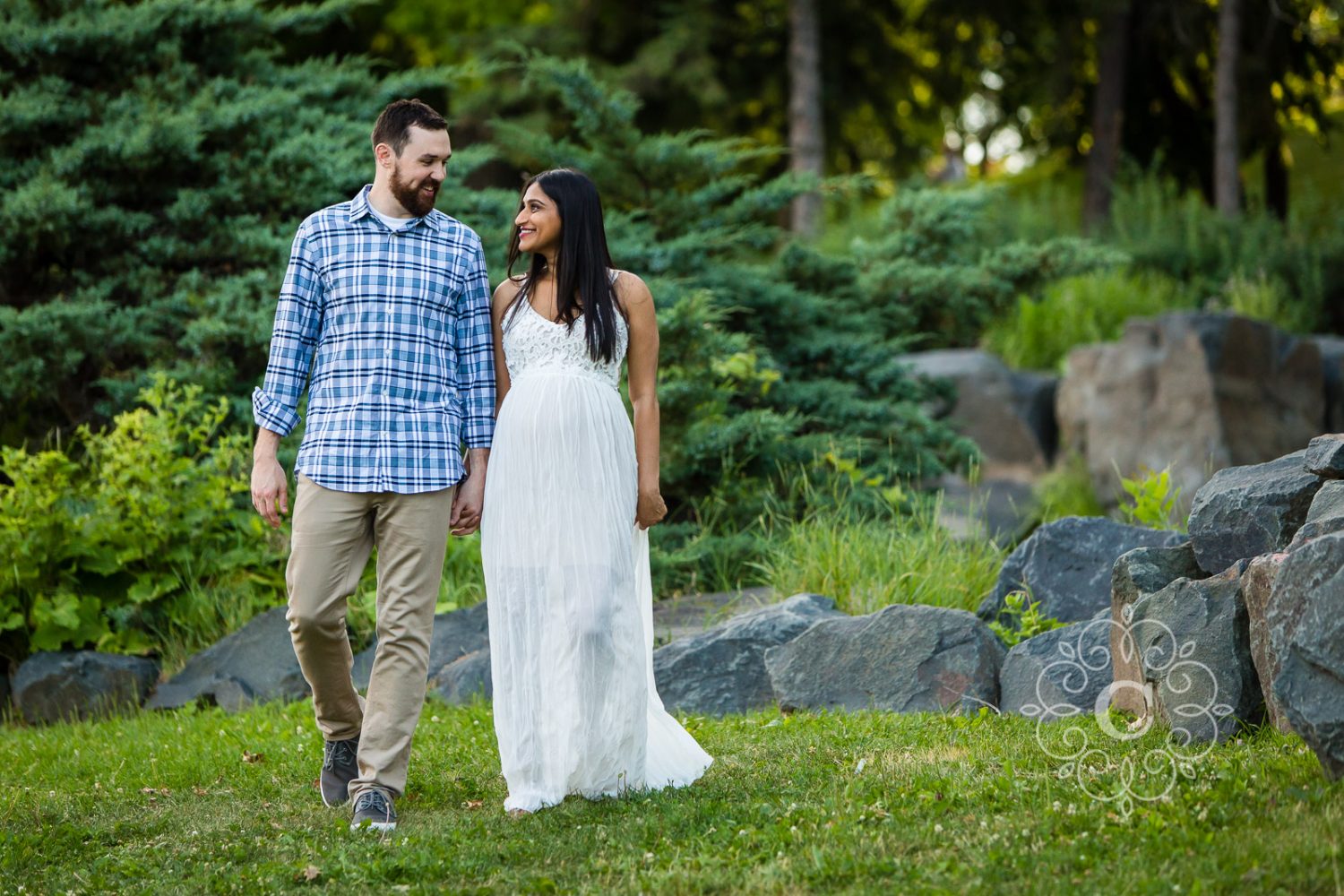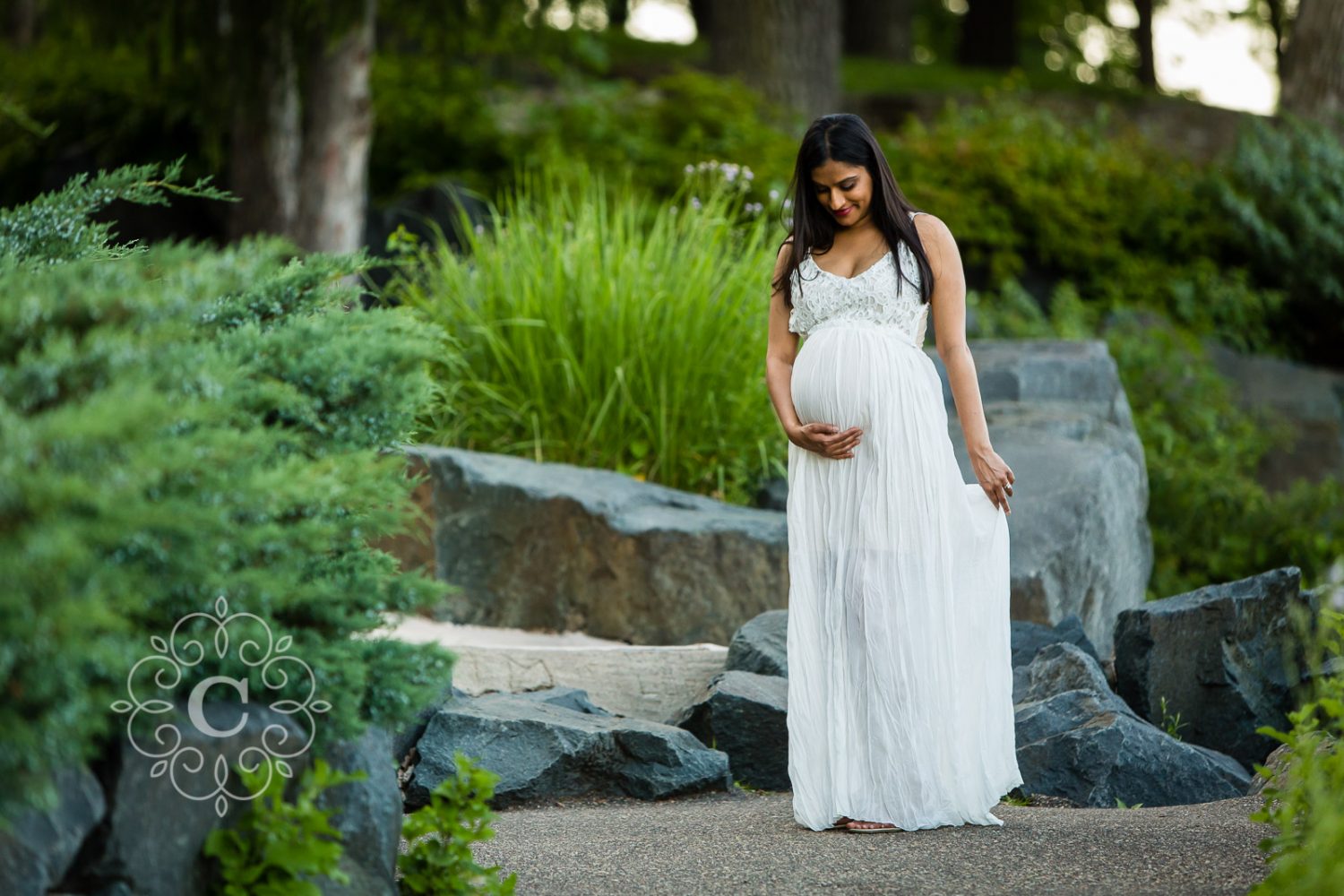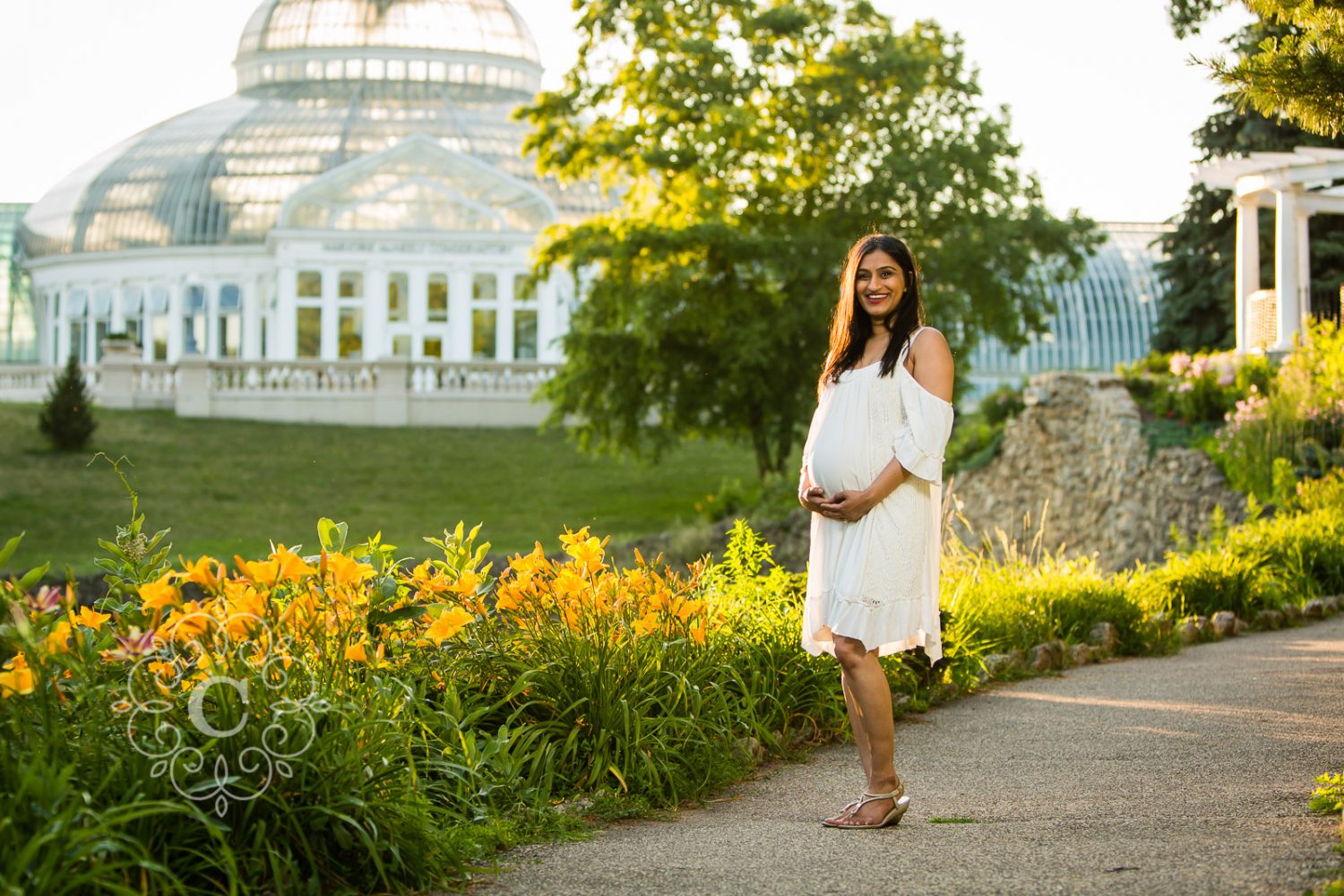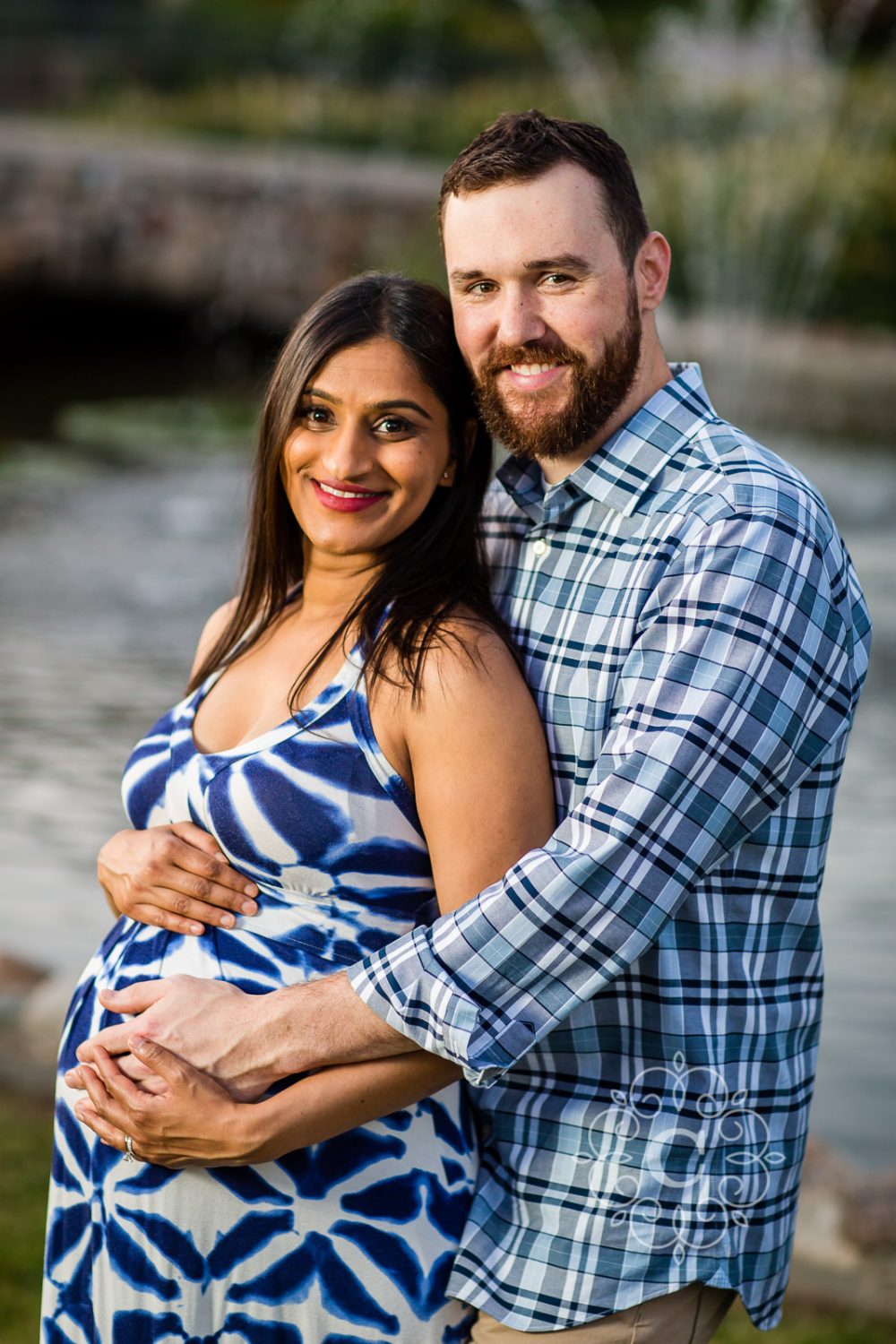 Take a look at another of my blog posts featuring a Como Park maternity session!