Senior Photo Waterfall Session
I was completely shocked the day that Margaret's mom contacted me to photograph her senior photos. Why? Because I've known their family before Margaret was even born, and I couldn't believe she was old enough to be a senior. Of course, I jumped at the chance to work with them!
River Waterfall Senior Portraits
Margaret had spent her school career excelling on the swim team, and she absolutely loved being in the water. We talked about options for locations in and around water, and they absolutely loved the idea of Willow River Falls in Hudson, Wisconsin. It's one of the most spectacular waterfalls in the region!
We spent the afternoon around the beautiful waterfall, first beginning outside the water on the rocky shoreline. Afterward, Margaret got right into the water and had so much fun with her portraits. Once they saw them, they absolutely loved Margaret's photos!
Thank You!
Thank you, Margaret, for choosing to work with me for your senior portraits. I had so much fun working with you and your family, and I am so happy that you love your photographs. And best of luck with your future endeavors!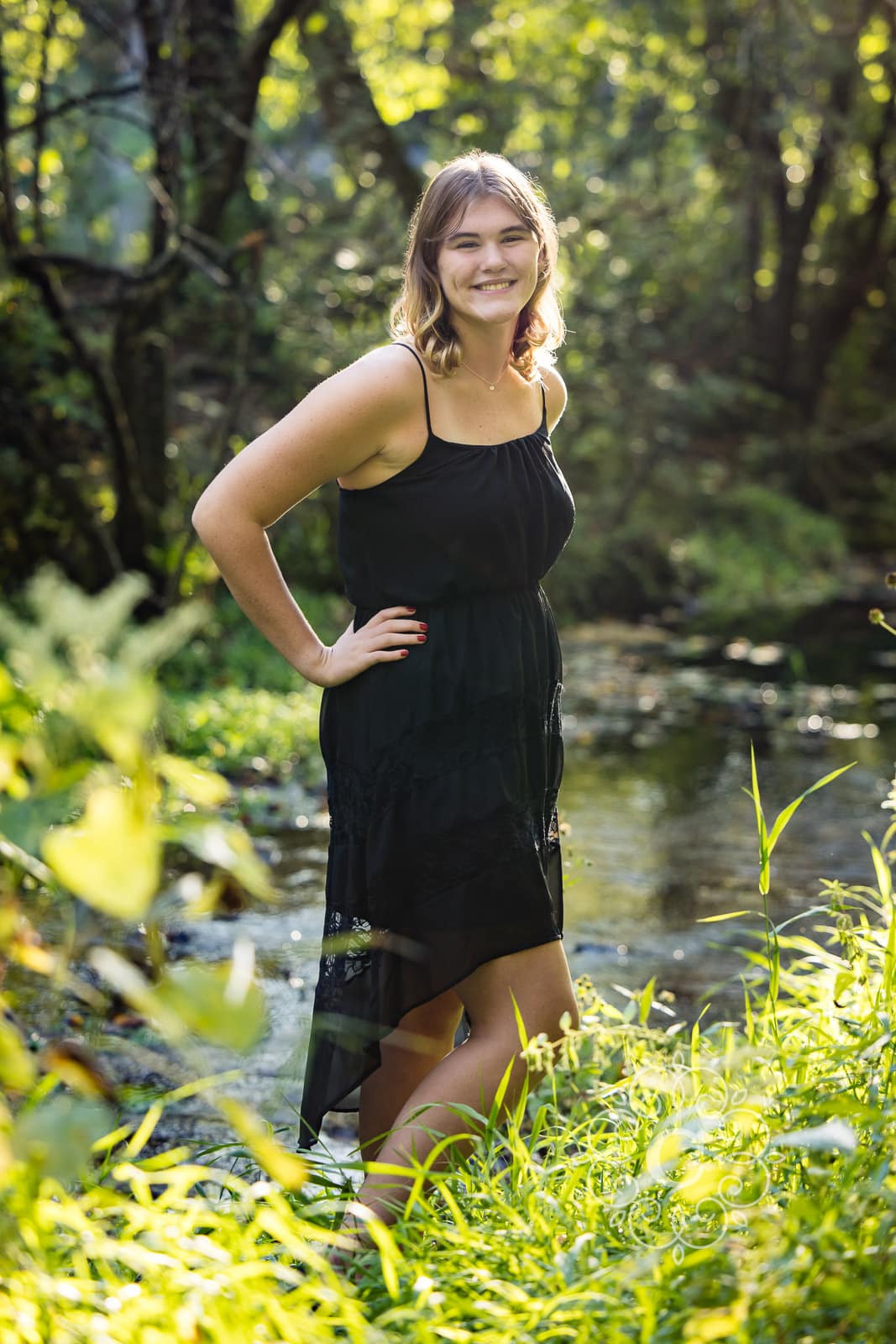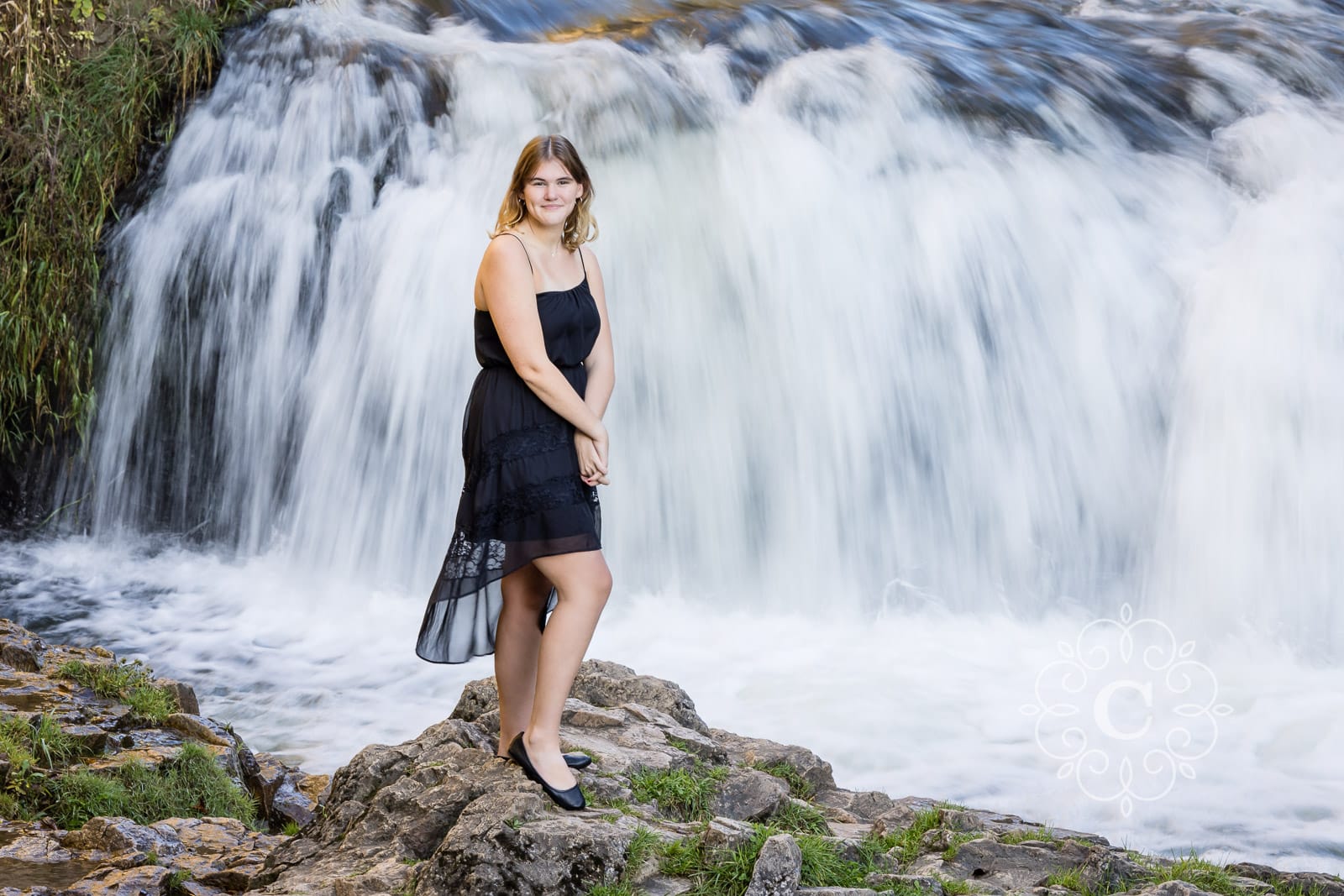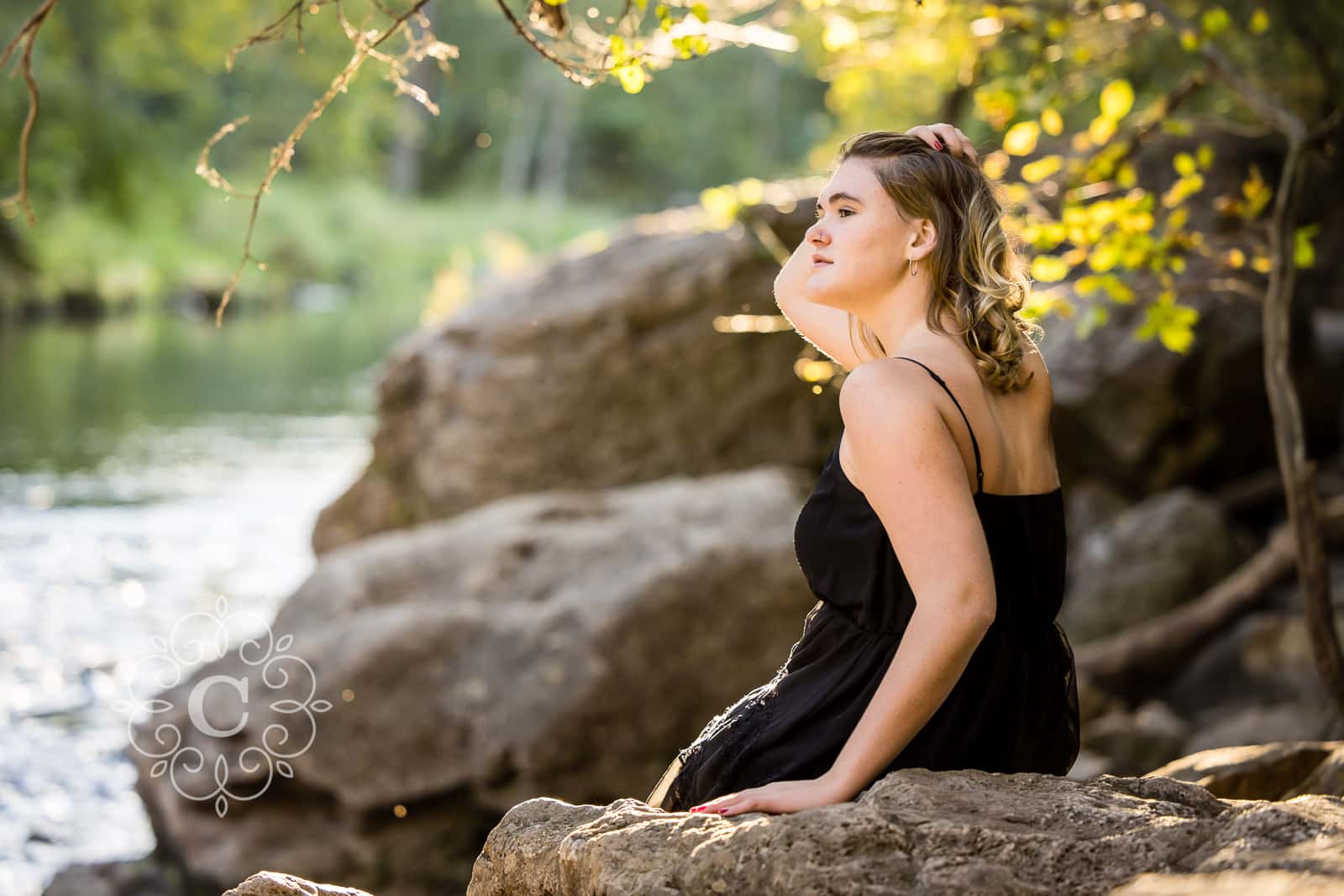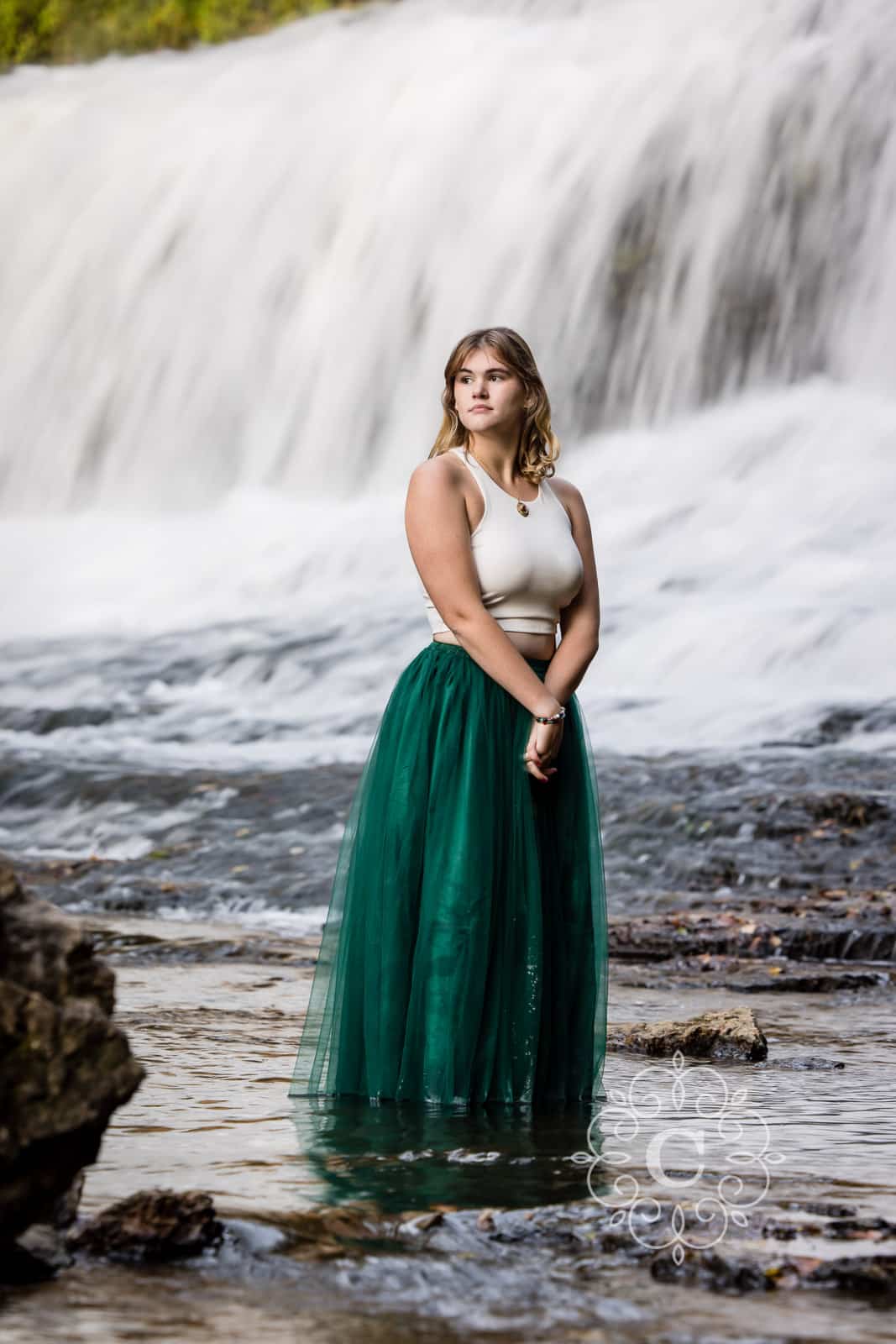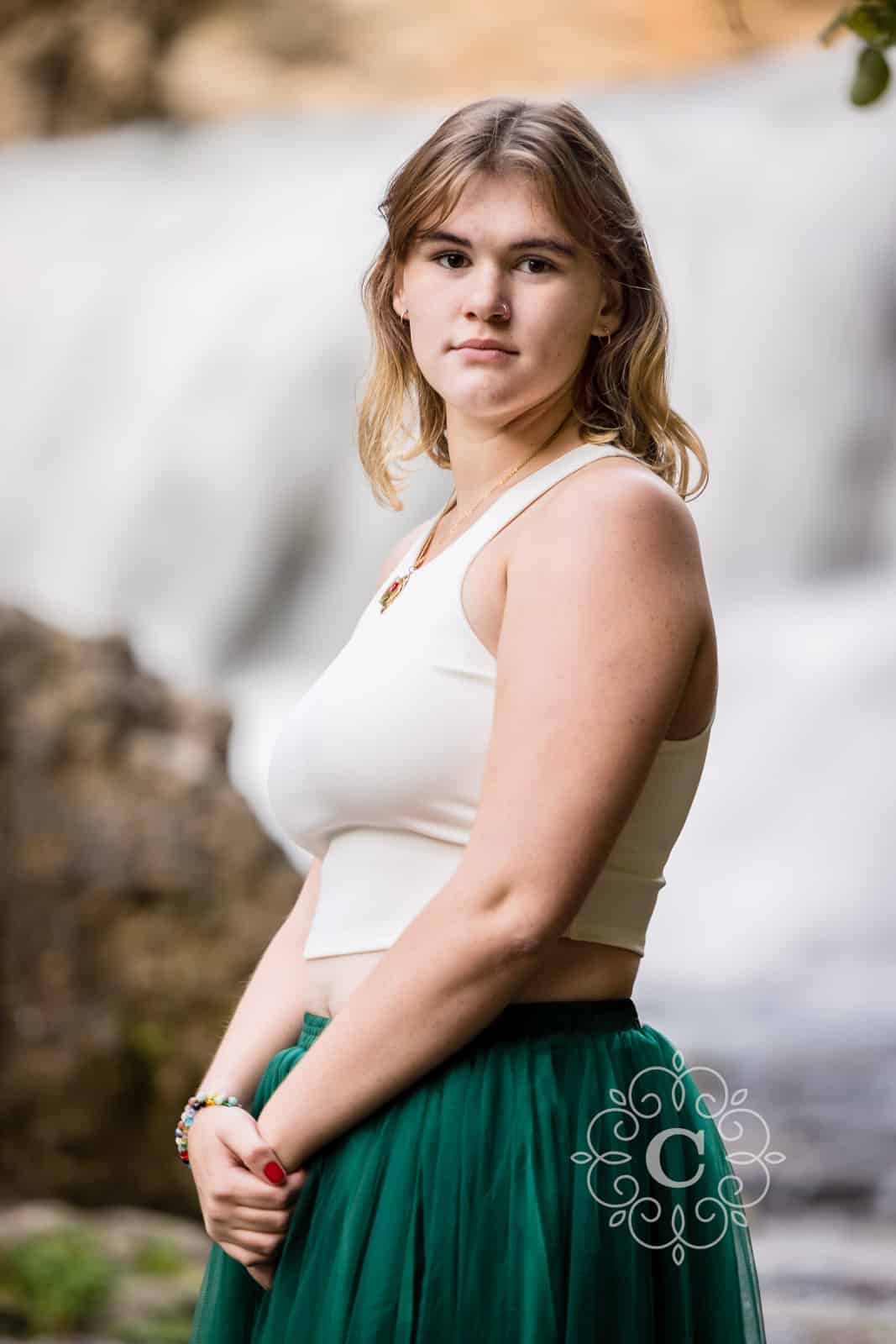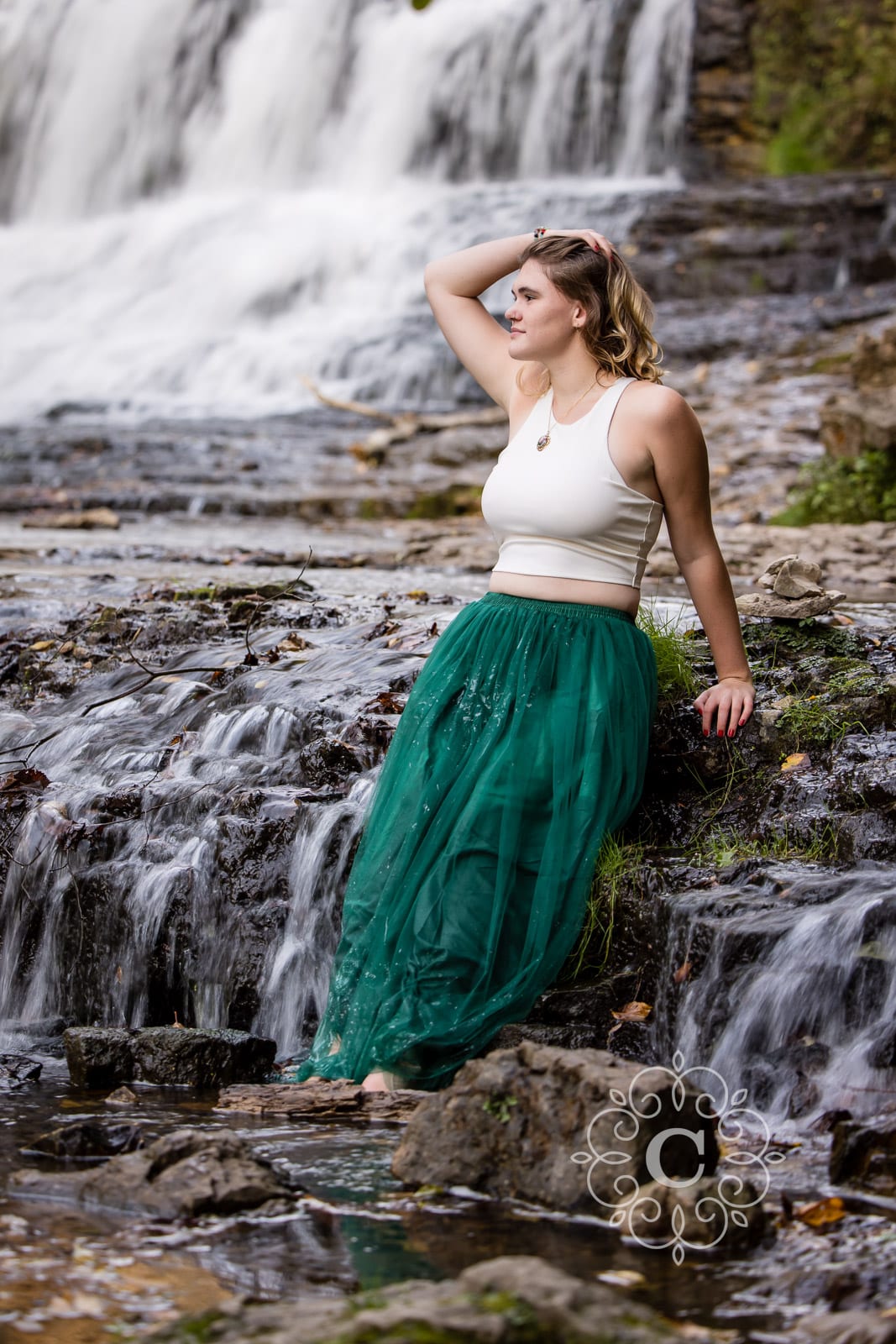 Make sure to take a look at some of my other senior portrait sessions I photographed too: Como Park, Hidden Falls Regional Park, Stillwater, Como Park, Guthrie Theater, Mill Ruins Park, Maple Grove Arboretum, Cathedral Hill, Lyndale Peace Park, Silver Lake, Father Hennepin Bluffs Park, North Loop, Cathedral Hill, Loring Park, Long Lake Regional Park, Loring Park, Stone Arch Bridge, Mill City Museum.
If you'd like to work together for your senior photo session, contact me soon!