Minnesota Landscape Arboretum Engagement Photos
Marcie + Dave are planning their wedding at the MN Landscape Arboretum next fall. They decided they also wanted to enjoy an engagement photo session in the gorgeous gardens too. We were lucky enough to find a beautiful autumn day with stunning colors with perfect weather for their session!
We started their photo session in the Arboretum woodland gardens and shared lots of fun and laughs. We wandered around the stone trails, benches and beautiful pond. Then we moved on to the gardens, ponds, waterfalls and trails behind the Visitor's Center. We found so many beautiful scenes and spectacular fall color, and even crossed paths with a pack of wild turkeys. A bonus feature during sunset was Patrick Dougherty's giant willow building sculpture that is currently featured at the Arb. It is so spectacular, and we were excited to have the chance to photograph with it. It was such a beautiful autumn day and an amazing photo session!
Thank You!
Marcie + Dave, thank you so much for choosing to work with me as your engagement and wedding photographer. I've had such a great time getting to know you, and I am so excited for your big day next fall!
Take a look at a fall Arboretum engagement session, another autumn Minnesota Landscape Arboretum engagement session, a third fall Arboretum engagement session, and a winter Arboretum engagement session I've captured too! If you're planning for MN Landscape Arboretum engagement or wedding photography, contact me soon!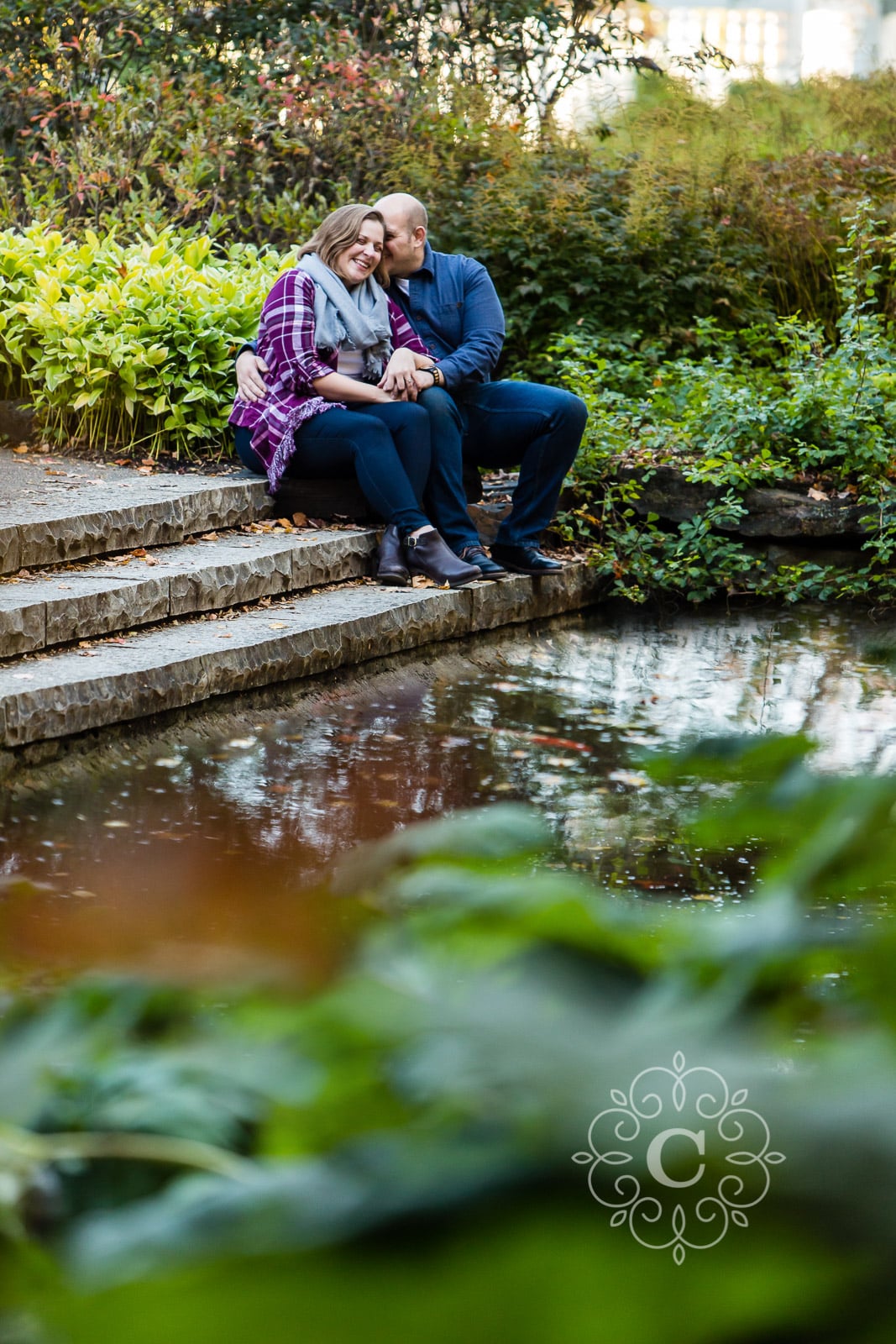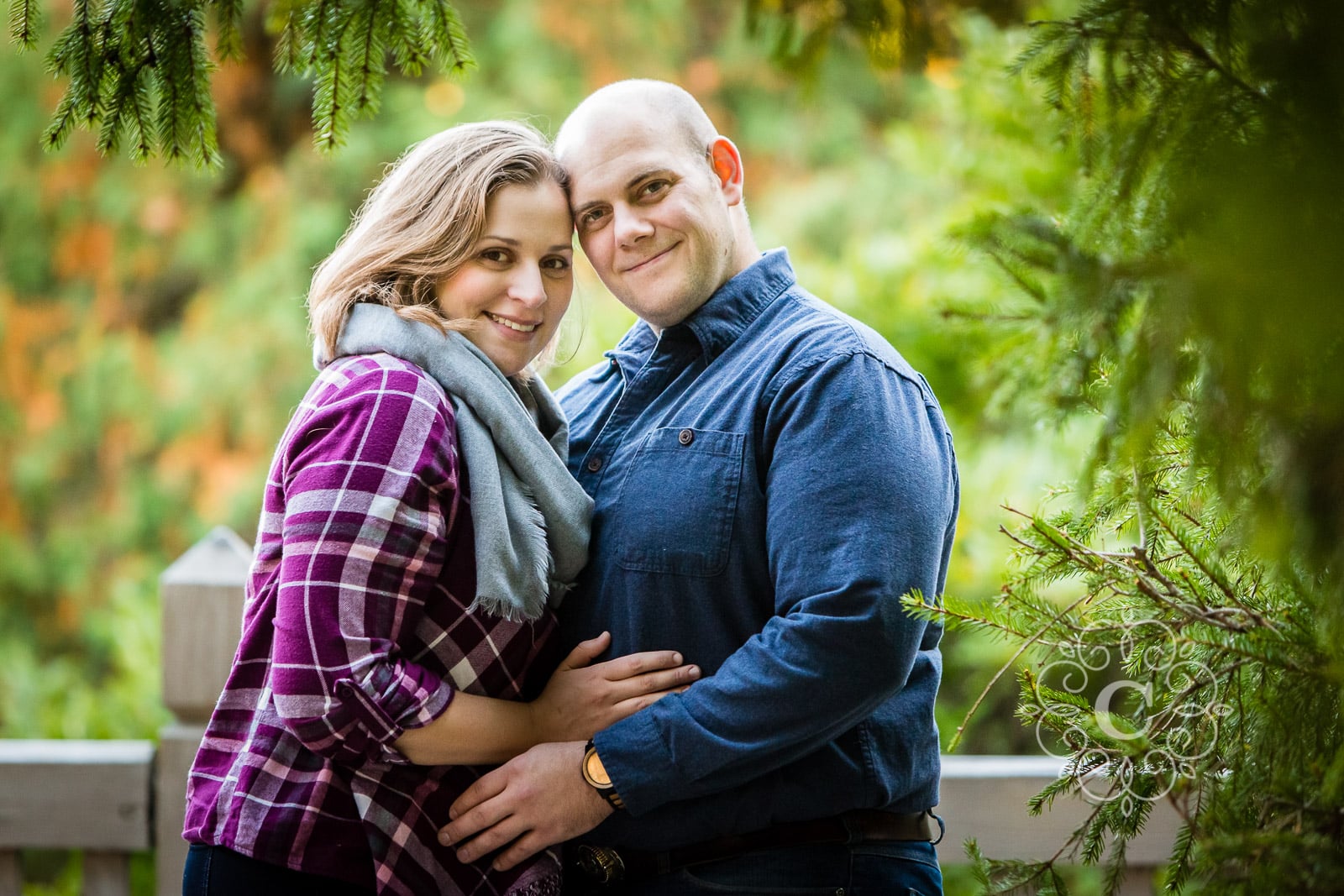 BONUS: Be sure to take a look at Marcie + Dave's slideshow too!