Como Conservatory Engagement Session
Sarah + Eric live in Chicago. They are planning for their Mill City Museum in Minneapolis later this summer, and were in town to work on planning and details for their big day. So we made time for their engagement photography while they were here too. Since it was winter, and a bitterly cold time of year at that, they loved the idea of having Como Conservatory engagement photos.
St Paul Engagement Photography
We started first thing on a busy weekday morning. Sarah + Eric wanted a few photos with their puppy Sage, so we started off outdoors. Sage was so adorable, and was a perfect model, especially considering it was below zero that morning!
After Sage headed home with Sarah's dad, the three of us ran indoors to the warm, humid Conservatory. The Sunken Garden featured the bright, fun colors of the spring flower show. Bonus: the light that morning was amazing! The filtered sun was perfect – not too harsh or dull. The gorgeous water, greenery, bright flowers and wonderfully humid air really made us feel like we were in the tropics. We worked in the Sunken Garden, Palm Dome and North Garden before our hour was up. When we were finished, we had a short turnaround until Sarah + Eric came to my studio to see their final photos as they were only in town for a couple of days. They loved their photos!
Thank You!
Thank you so much for choosing to work with me as your engagement photographer, Sarah + Eric. I loved working with you both (and Sage too!) I can't wait to photograph your wedding later this summer!
If you are interested in having a Como Conservatory engagement session, contact me soon to discuss how we could work together!
BONUS: Be sure to take a look at some other engagement sessions I photographed at Como Park, including a spring engagement session, another spring engagement session, another winter engagement session, a summer engagement session, another spring engagement session, another summer engagement session, an anniversary portrait session, and even a Como Town Amusement Park engagement session!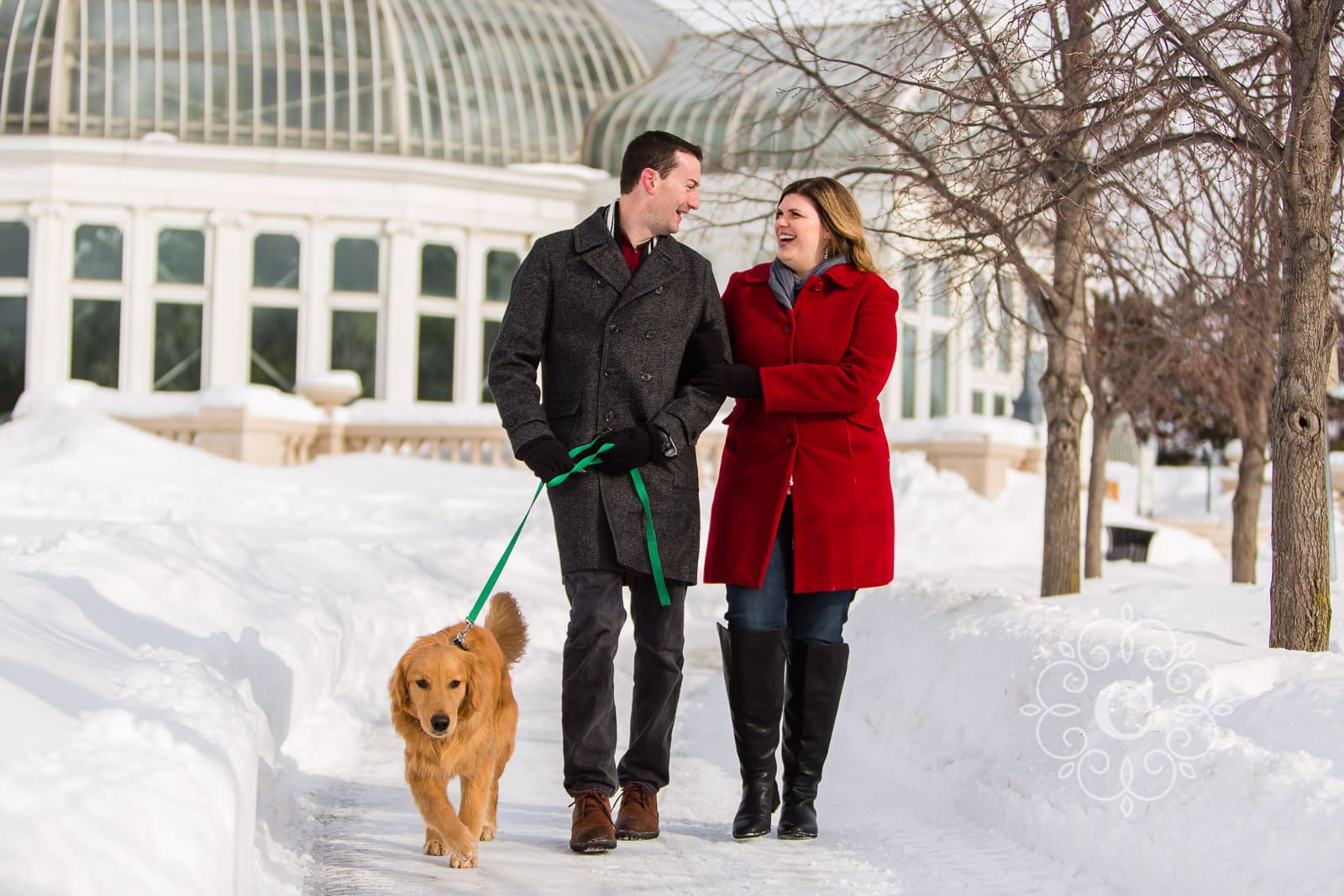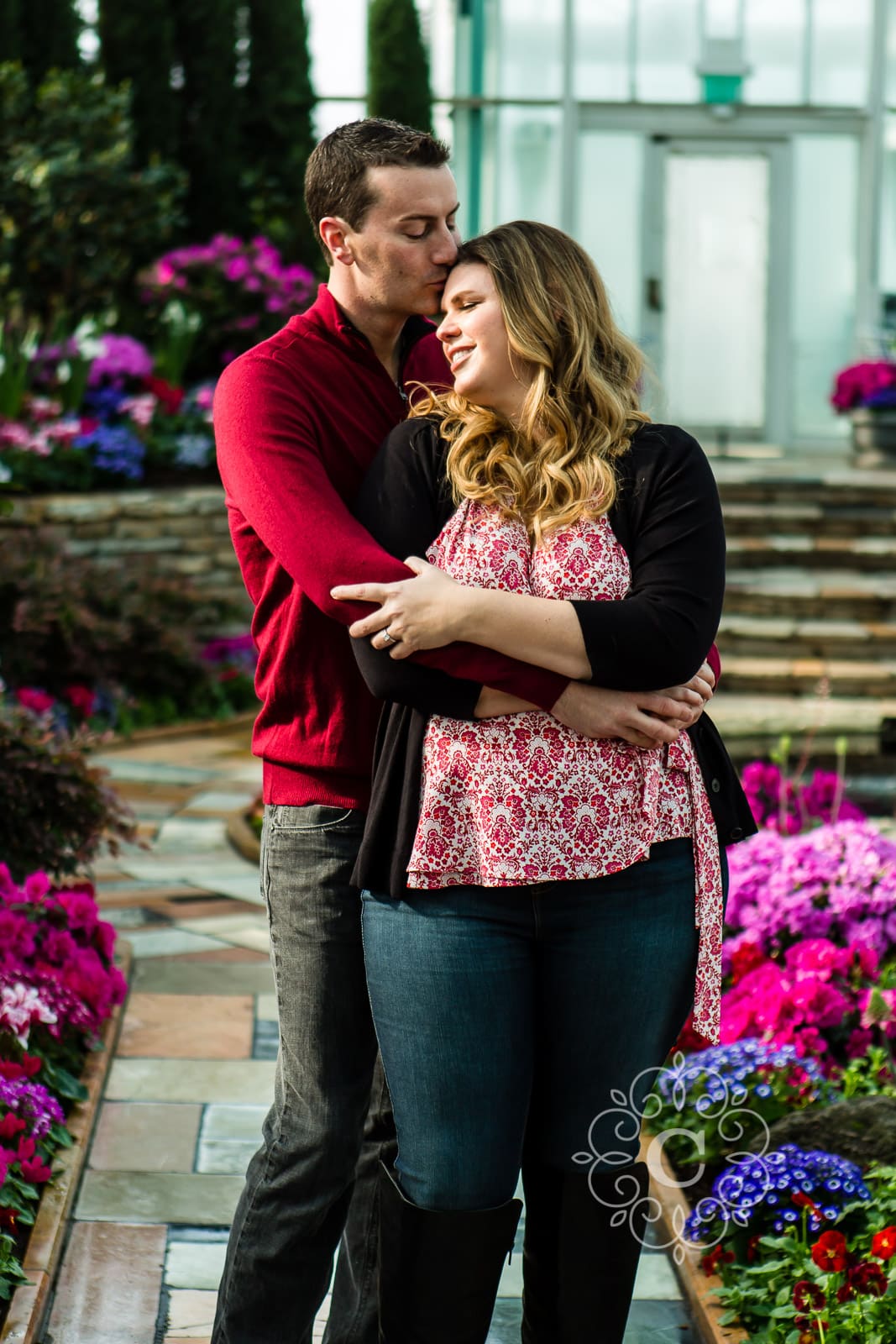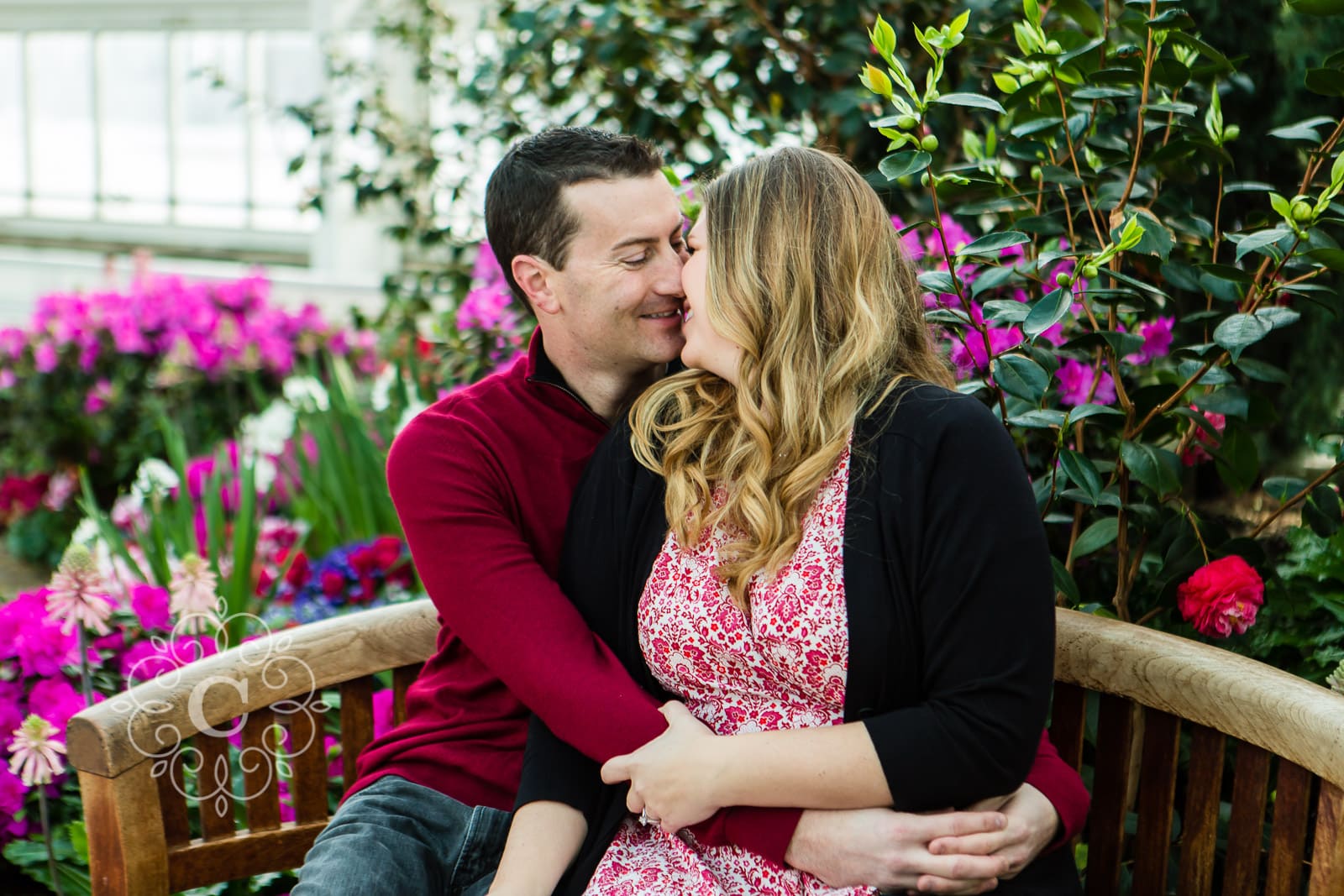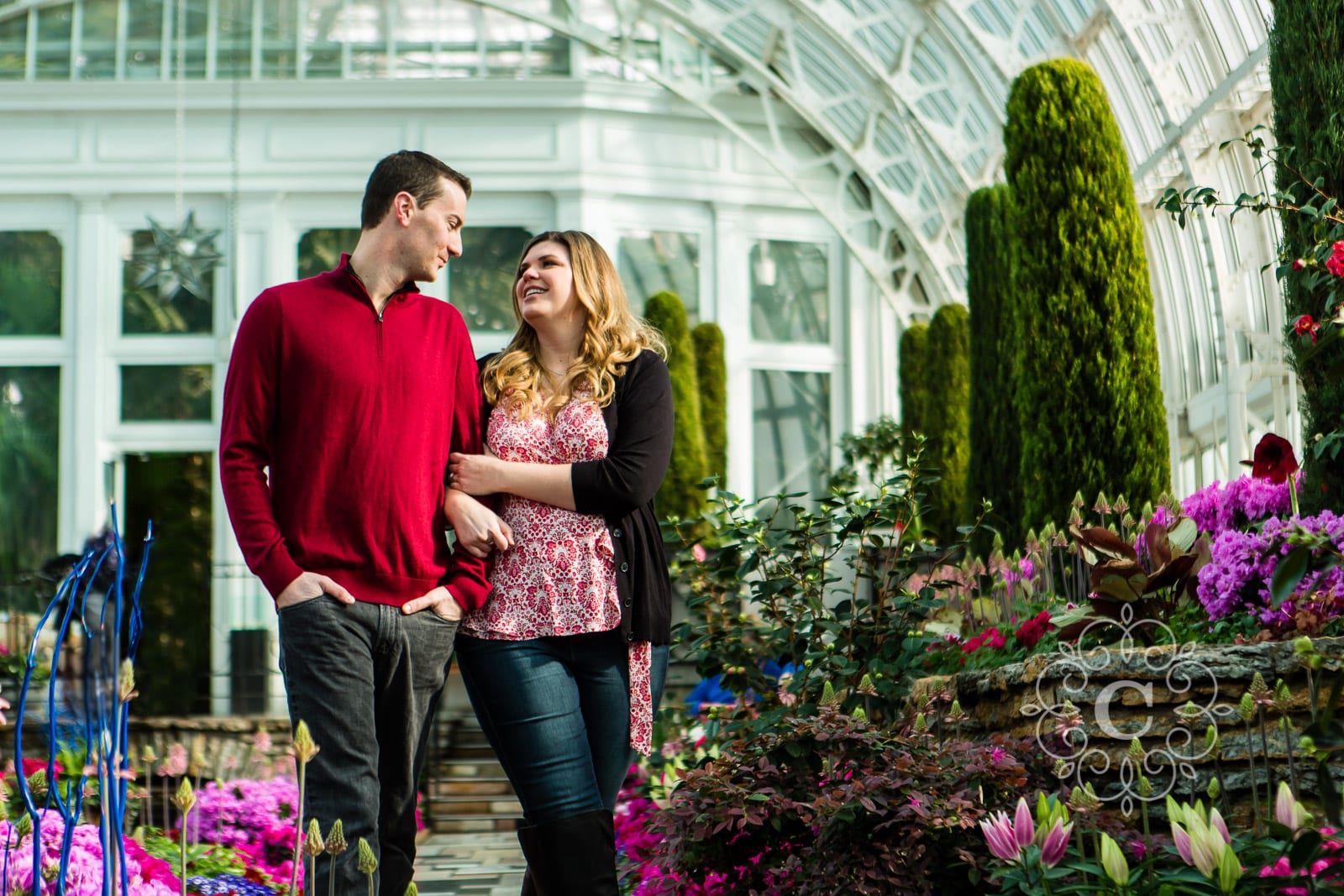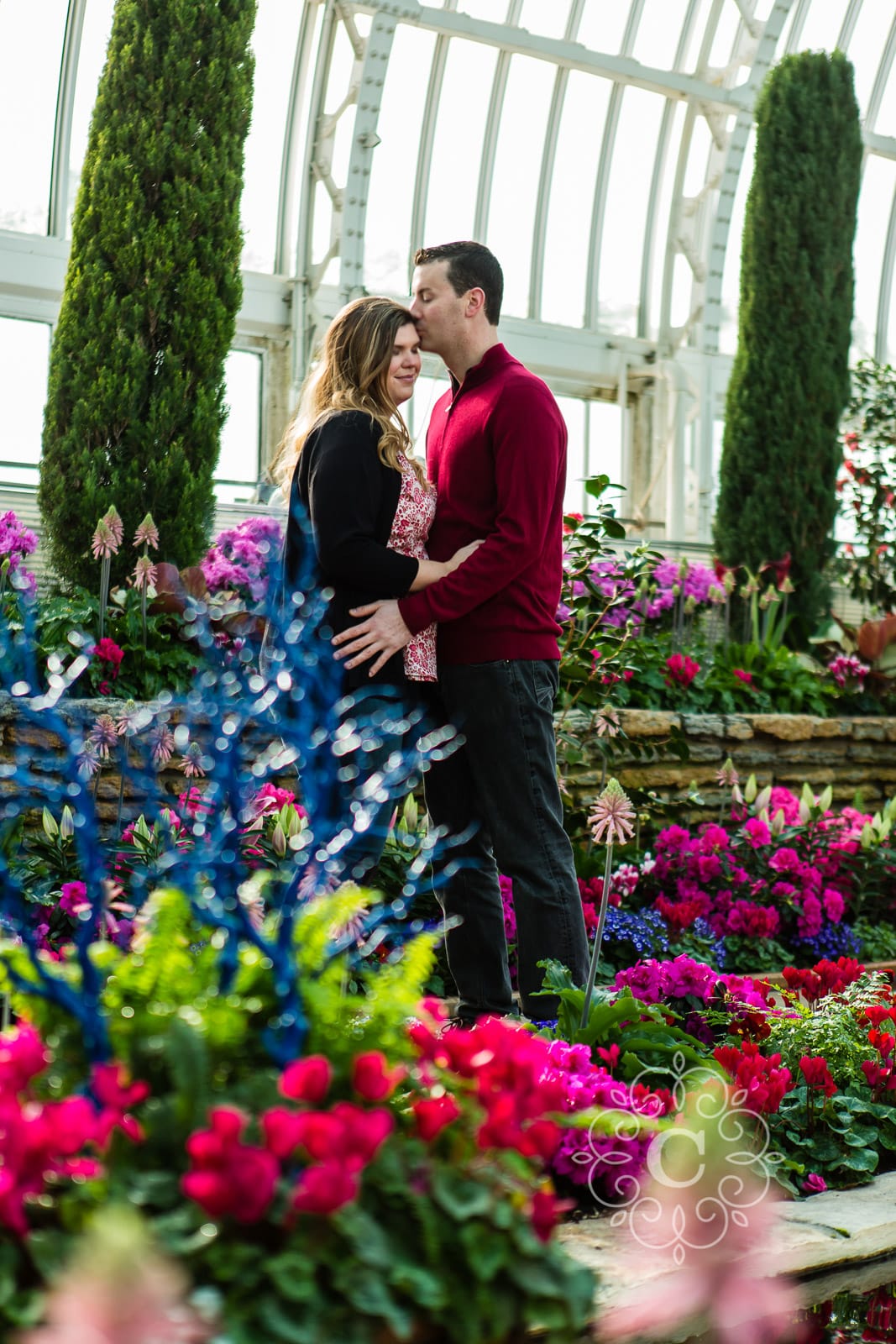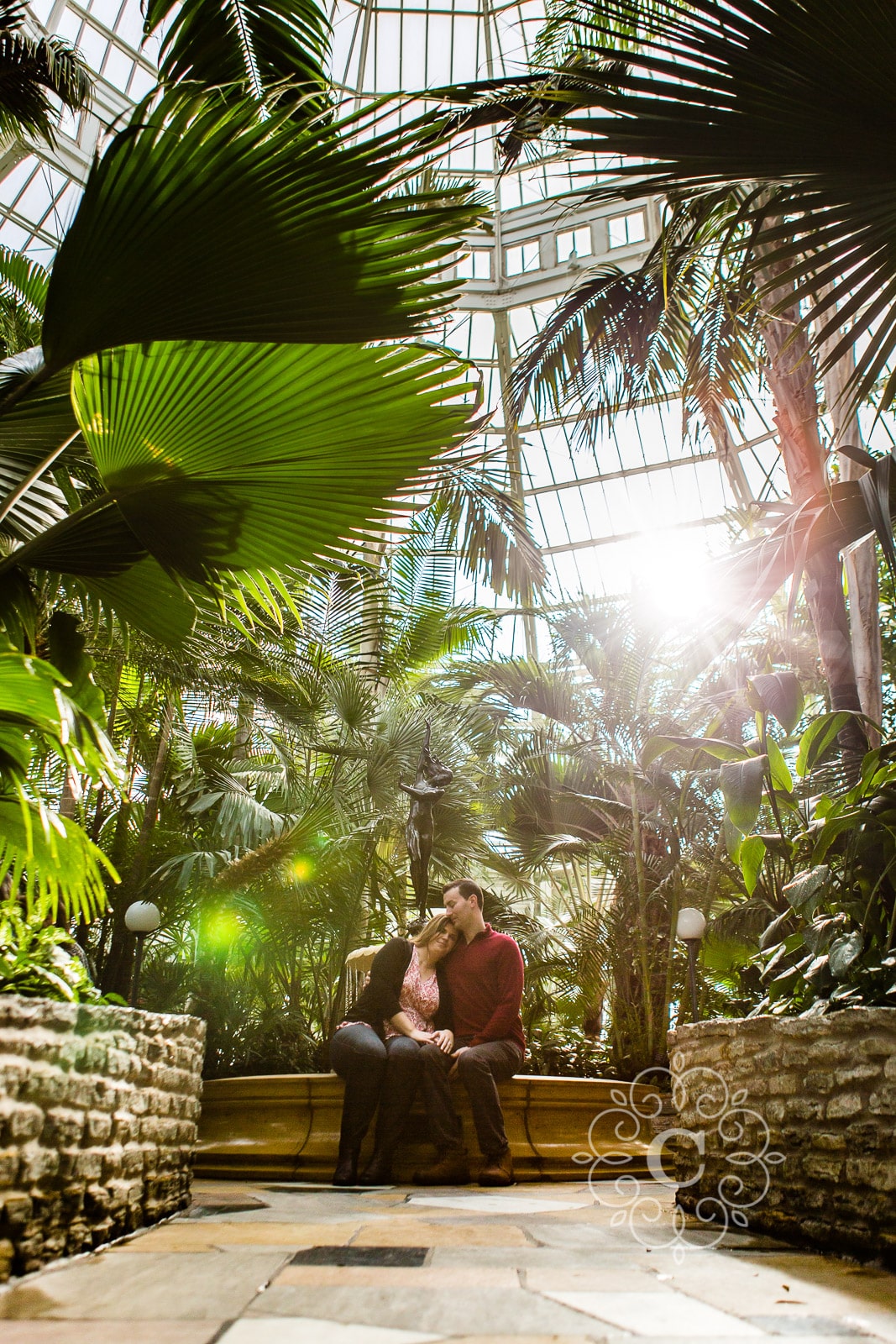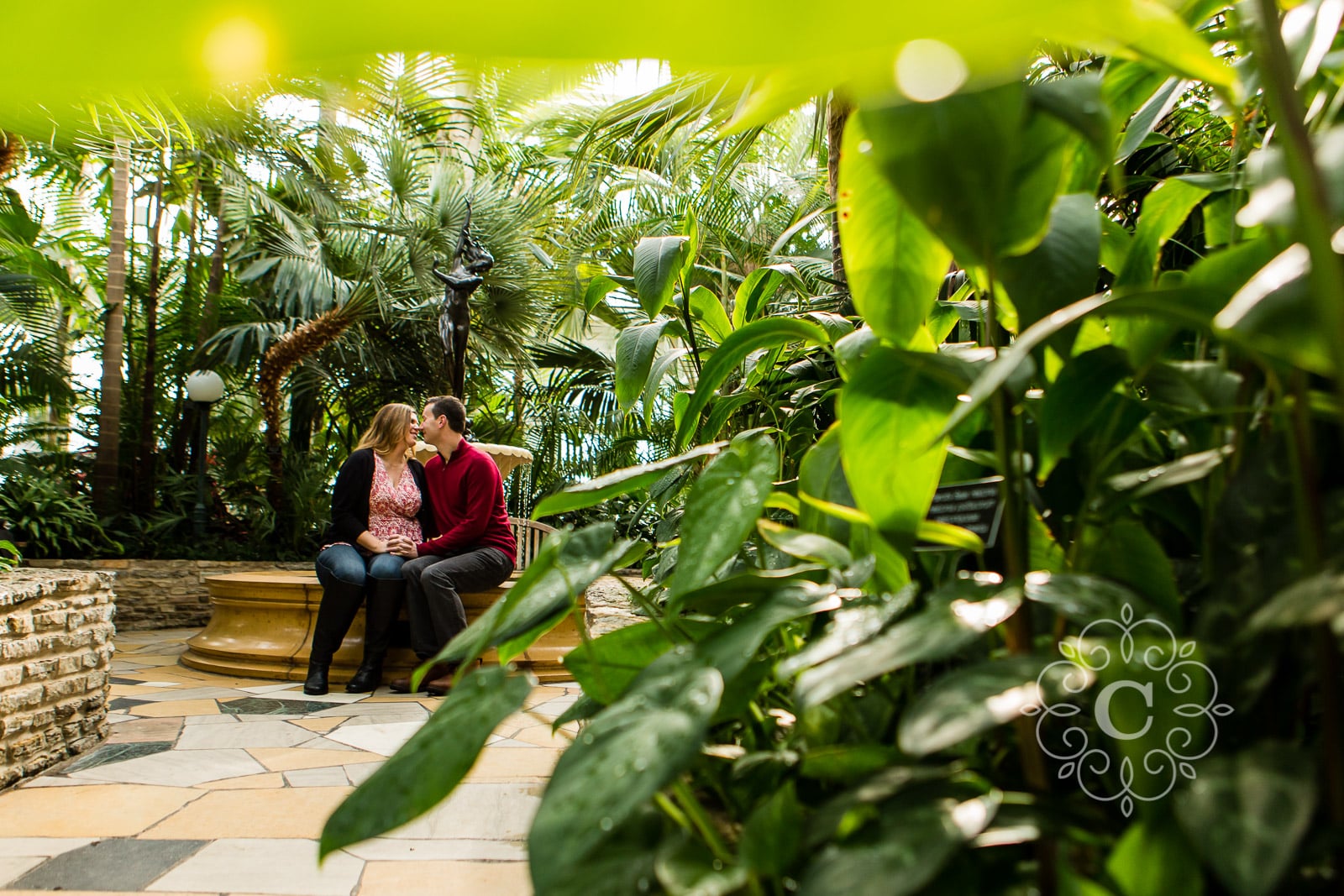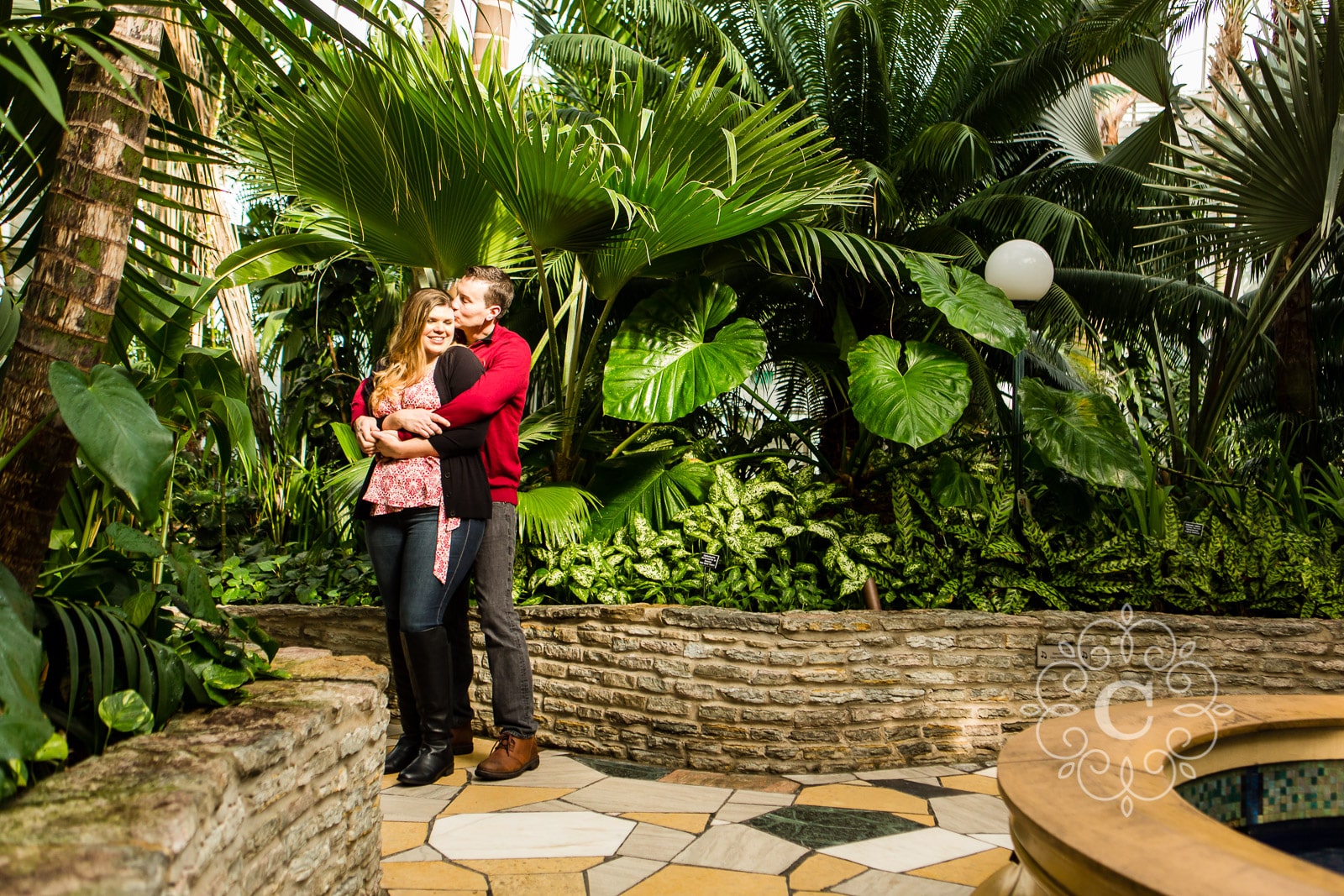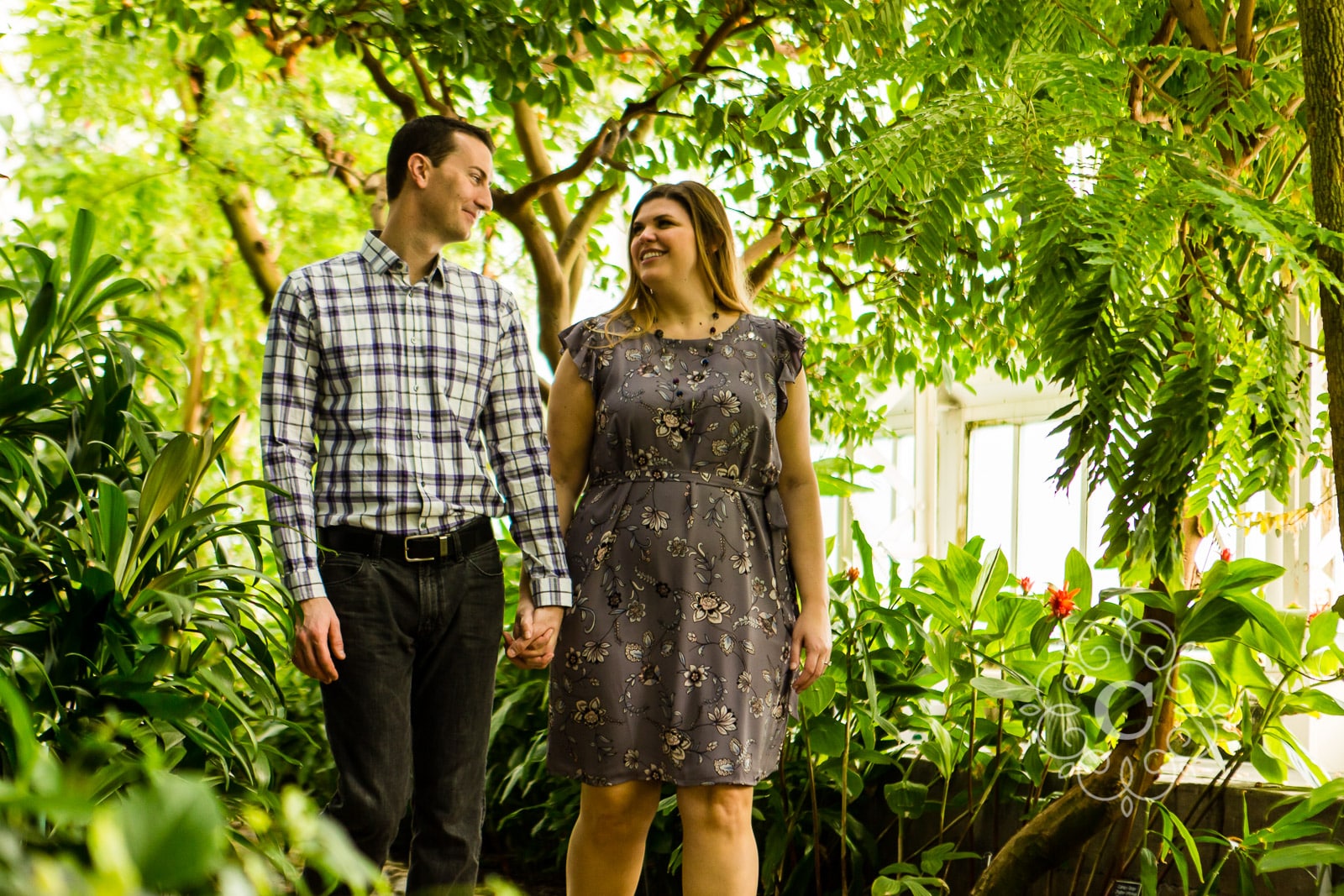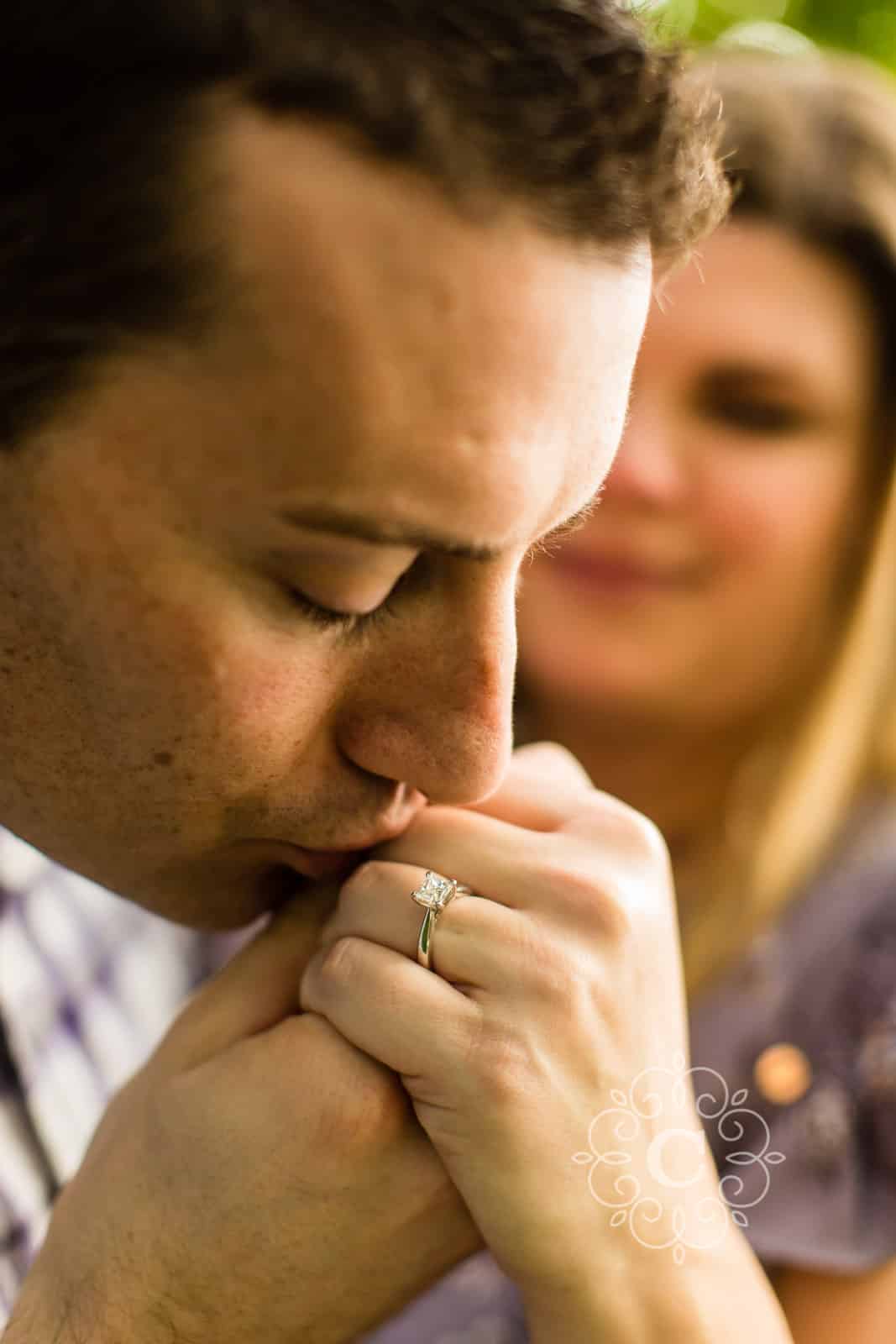 Take a look at more of Sarah + Eric's beautiful Como Park Conservatory engagement photos here too!