Stone Arch Bridge Engagement Photos
When Kim and Lucas first started planning for their engagement photography, they decided to go to the Stone Arch Bridge. They loved the beauty of the old stonework and archways of the bridge, as well as the city buildings. I absolutely love to create Father Hennepin Bluff Park prewedding photography. It's so awesome working right next to the Stone Arch Bridge among the trees, trails, wooden bridges, and the river's edge. Kim and Lucas were more than happy to spend our session at Father Hennepin Bluff Park when I told them how perfect it was for them!
Father Hennepin Bluff Park Engagement Photos
We visited the park on a late weekday afternoon. The weather was perfect and the park was nearly empty – lucky us! We had plenty of time to wander around the trails, bridges, stairways and beach. It was fun chatting and laughing and getting cute photos of the two of them spending time together. We had a great time, and our session seemed to be over in a flash (or at least until the sun went down and it was practically dark outside lol!) The two of them were even able to head out afterward to a nearby restaurant and enjoy a lovely, romantic dinner.
Thank You!
Kim and Lucas, I had such a great time working with you on your engagement photography. Thank you so much for choosing to work with me as your Minneapolis engagement photographer. And of course, I am so excited for your Aria Minneapolis wedding photos next year – it's going to be awesome!
If you're planning for Stone Arch Bridge or Father Hennepin Park engagement or prewedding photography, contact me soon!
Take a look at more of my Stone Arch Bridge and Father Hennepin Bluff Park engagement sessions too!
Courtney + Blake
Chantel + Quinn
Alyssa + Dave
Lindsey + Bernie
Stephanie + Travis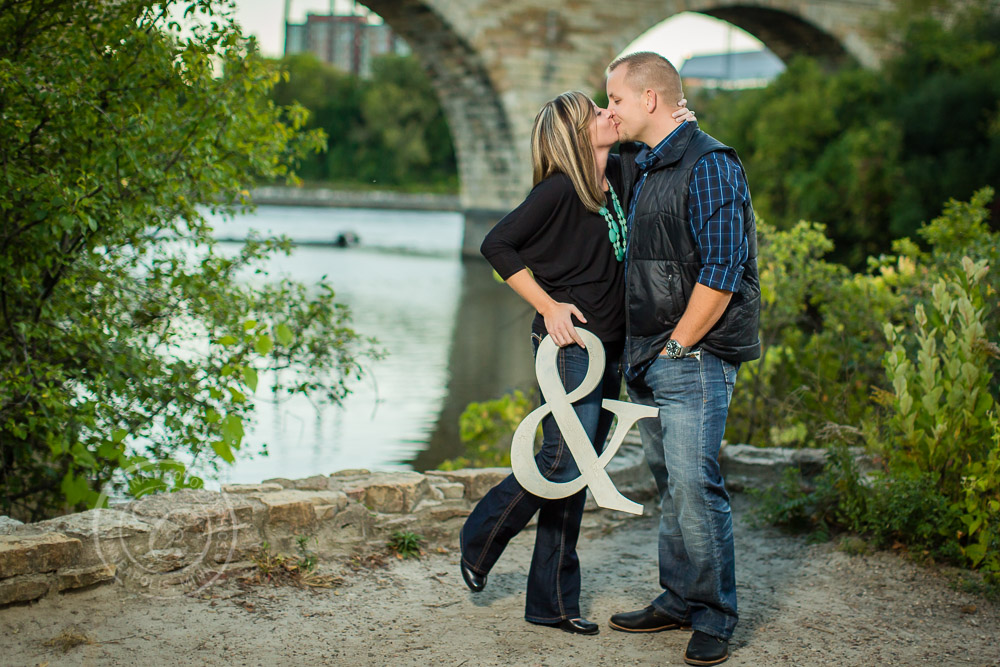 Take a look at the highlight video for more images here: