Como Conservatory Wedding
Naiyuan + Bryan held a beautiful Como Conservatory wedding in St Paul MN on a warm June day. They chose the venue because it was the location of their second date! They wanted to keep their celebration small and intimate, with about 30 of their closest friends and family in attendance.
We started their beautiful Como Conservatory wedding day shortly before the ceremony. We began by taking photos of the two of them alone, as well as a few with their parents. Once we finished, it was time for them to prepare for their ceremony.
Como Conservatory Wedding Ceremony
The ceremony itself was so beautiful. It took place in the gorgeous glass conservatory surrounded by a fountain, pond and numerous blooming flowers and green shrubs. They were serenaded by a string quartet. It was late in the day so the sun was low in the sky, and the air was still and perfect.
Following their ceremony, Naiyuan changed out of her elegant white lace wedding gown. Meanwhile, the guests headed over to the Ordway Garden to begin the cocktail hour. Naiyuan emerged in a beautiful red lace reception dress. We had a few minutes to capture some images of them alone inside the Sunken Garden.
Como Conservatory Wedding Reception
After their final couple portraits, they headed in to the reception to fanfare from family and friends. Before dinner began, they headed out for Naiyuan to toss her bouquet. (Her sister caught it – she was so excited!) Afterward, they held their cake cutting. They finished the evening with an amazing dinner amongst the bonsai trees of the Ordway Garden.
Thank You!
Naiyuan + Bryan, thank you so much for choosing to work with me as your wedding photographer. It was so great meeting you and seeing your happiness on your big day. I wish you the best in your new lives together!
Are you considering a Como Park Conservatory wedding? Contact me soon to see if we'd be a great fit together!
BONUS: Be sure to take a look at a few other weddings I photographed at Como Park, including rainy day Como Conservatory wedding photos, summertime Sunken Garden wedding photos, an evening Como Conservatory wedding, a Covered Porch wedding, an early autumn Conservatory wedding, another autumn Sunken Garden wedding, another summer Conservatory wedding, another autumn Conservatory wedding, and a North Garden elopement.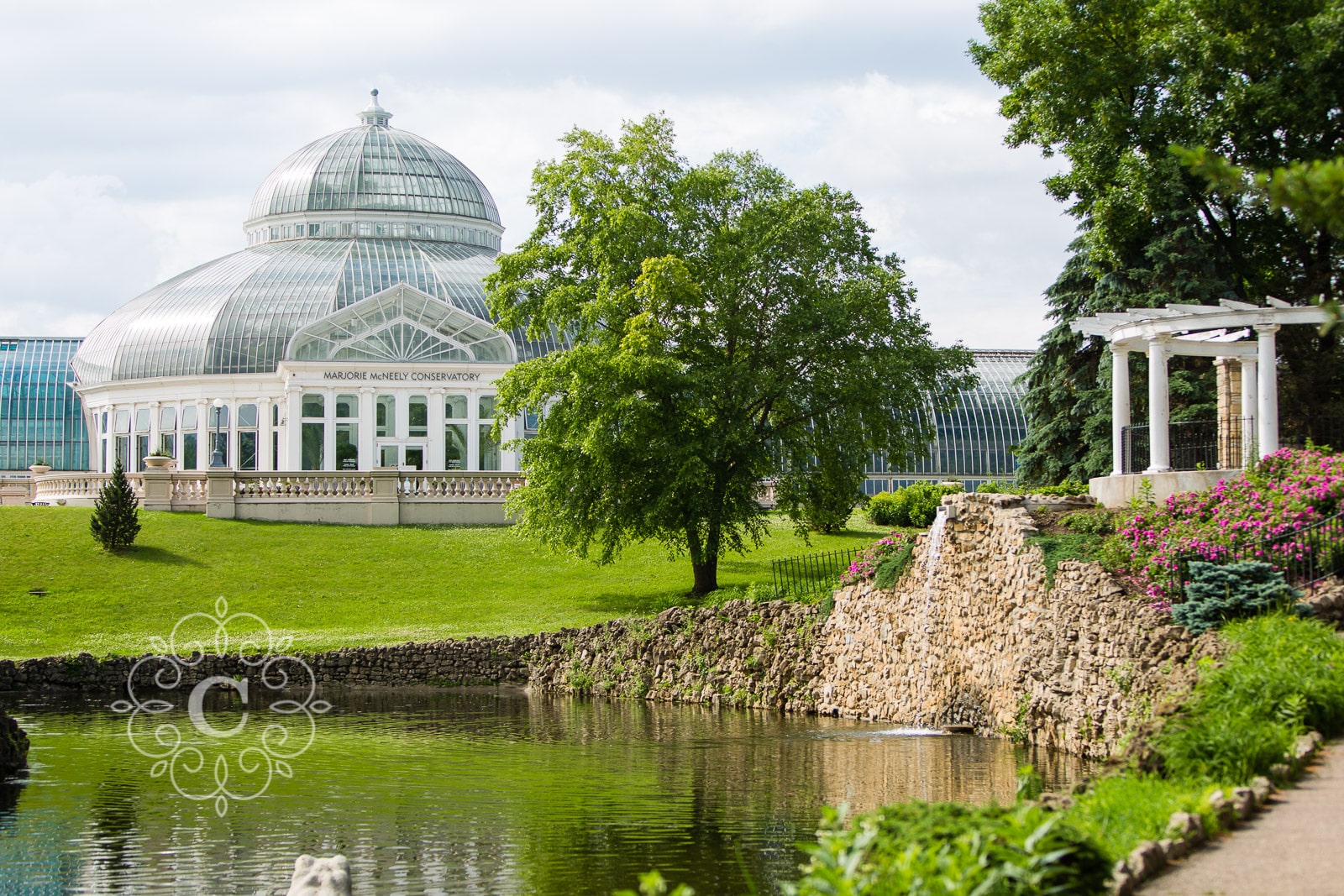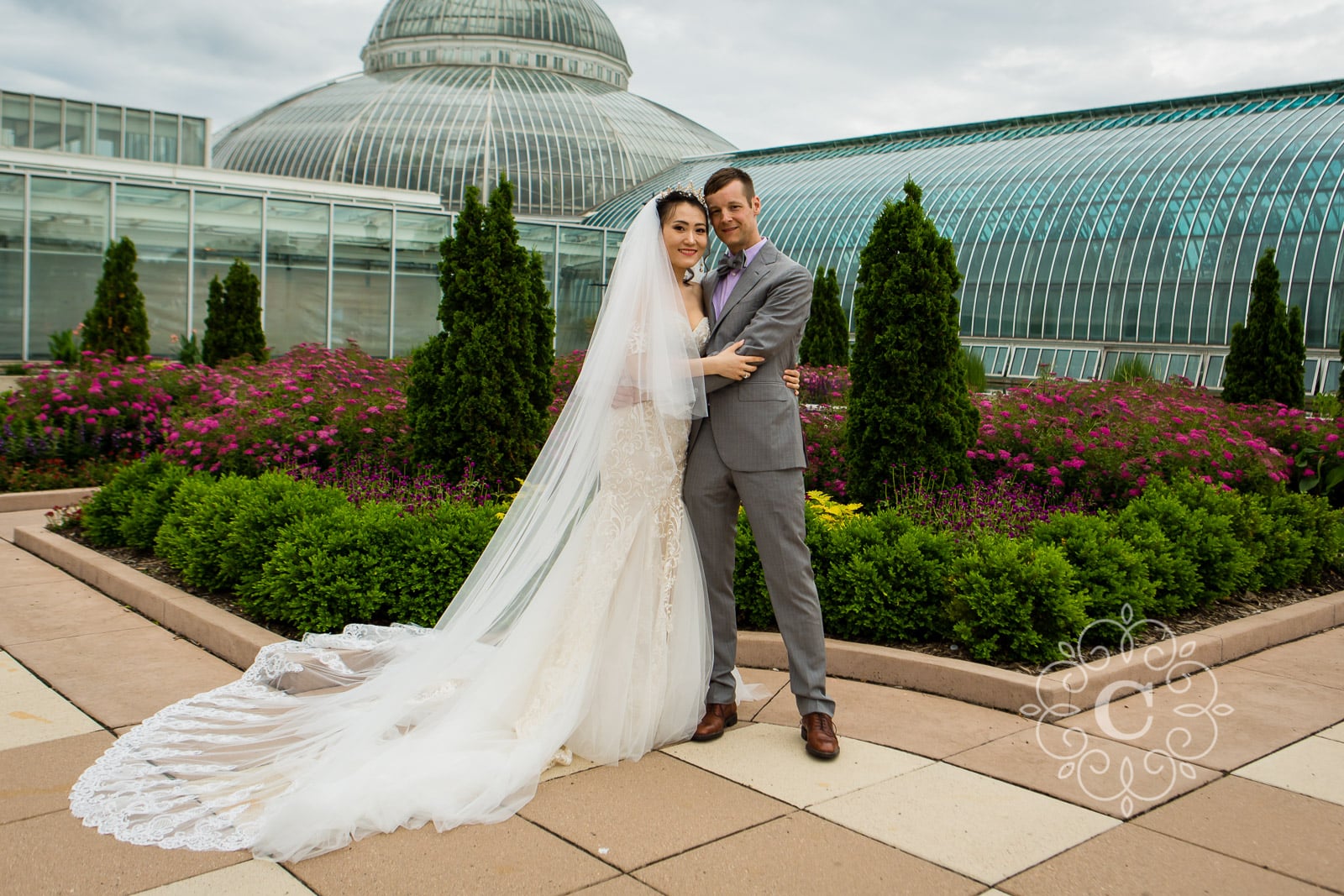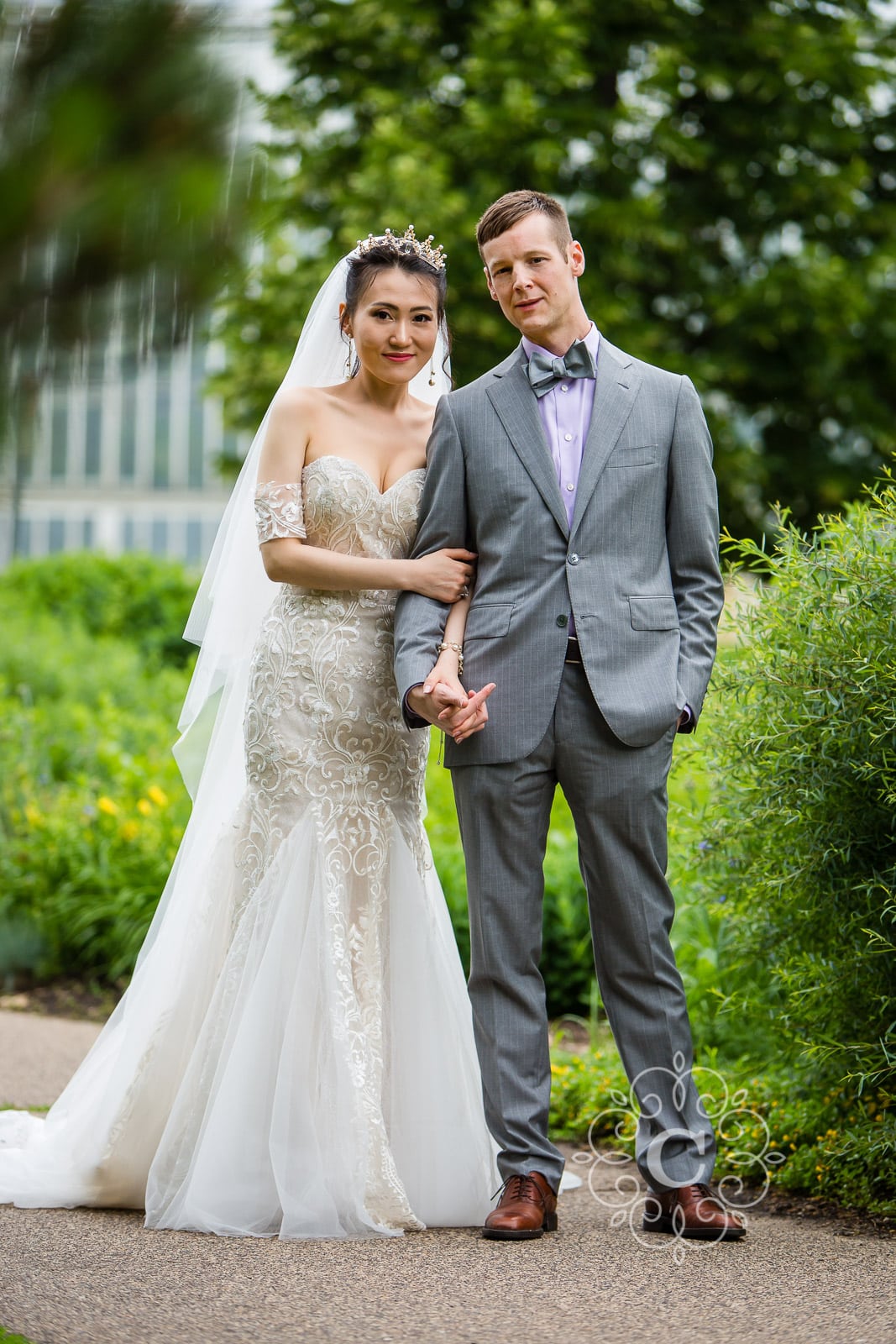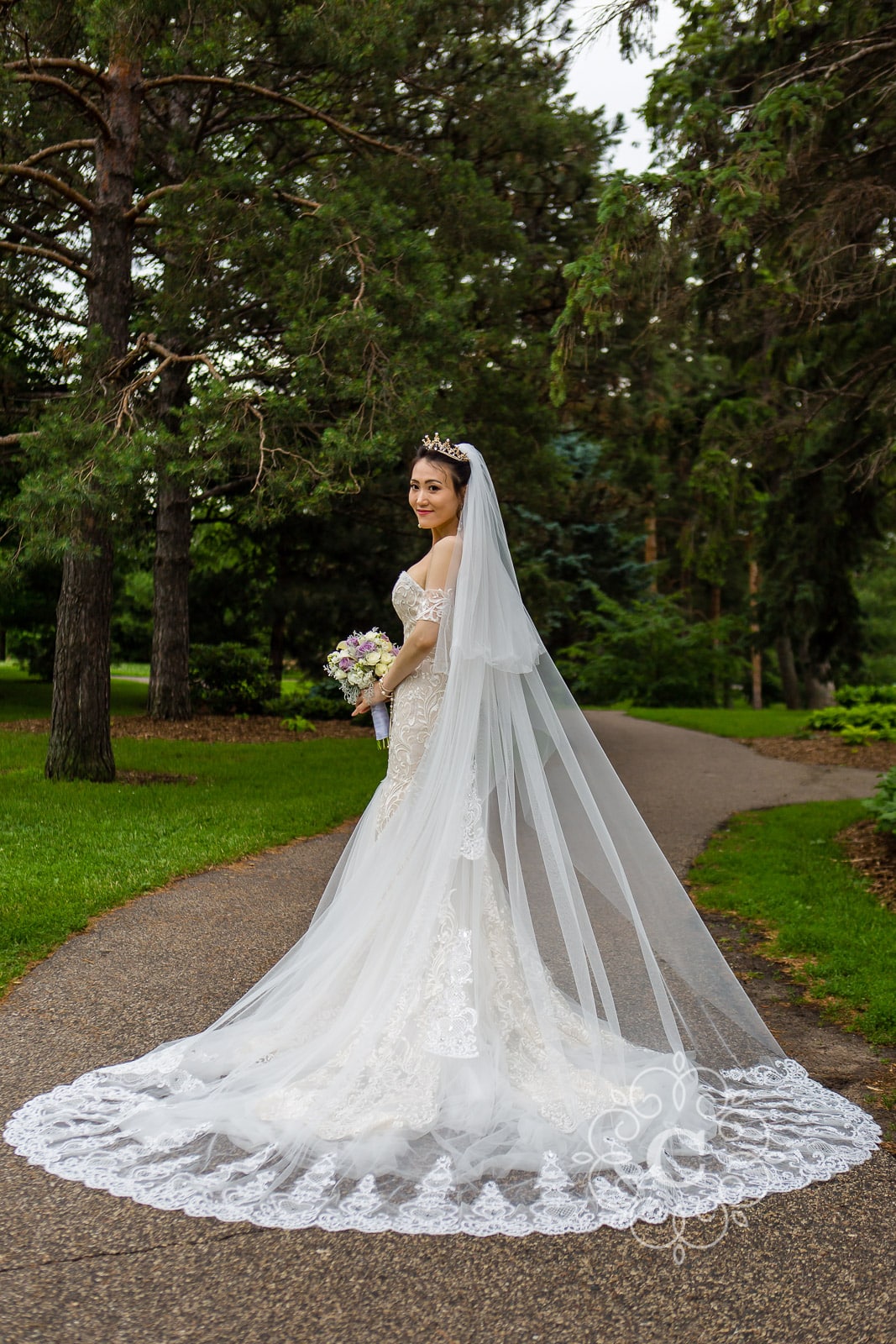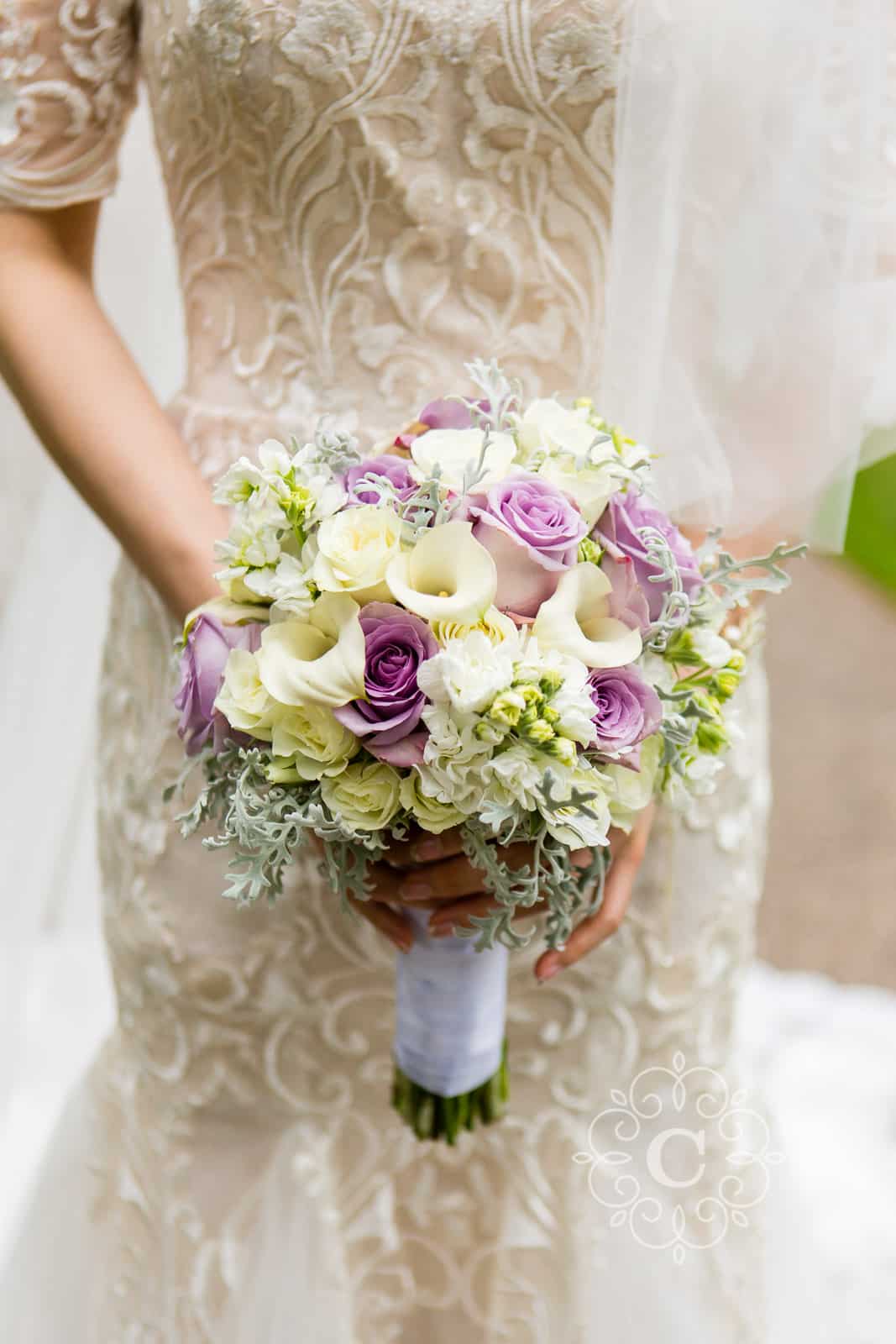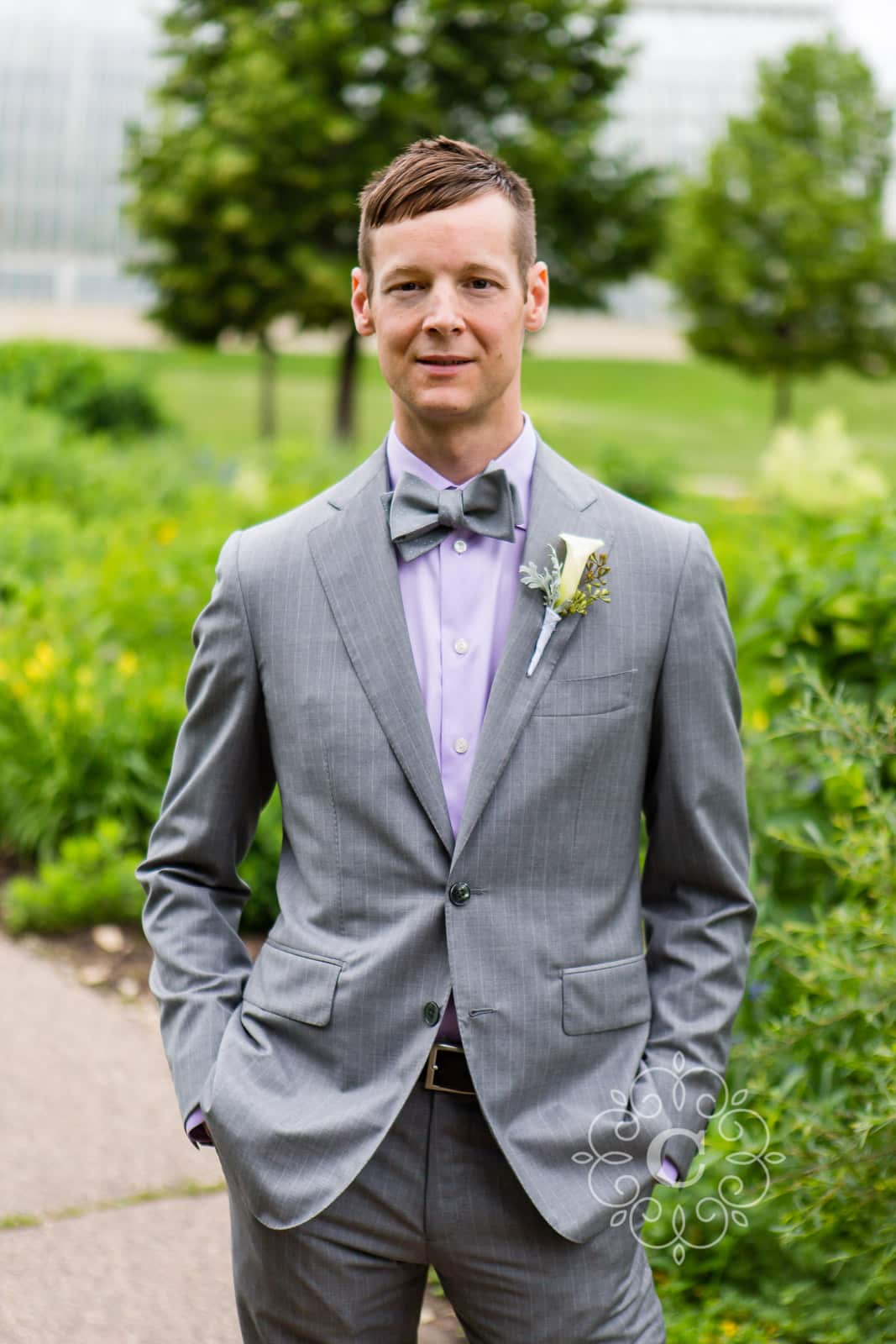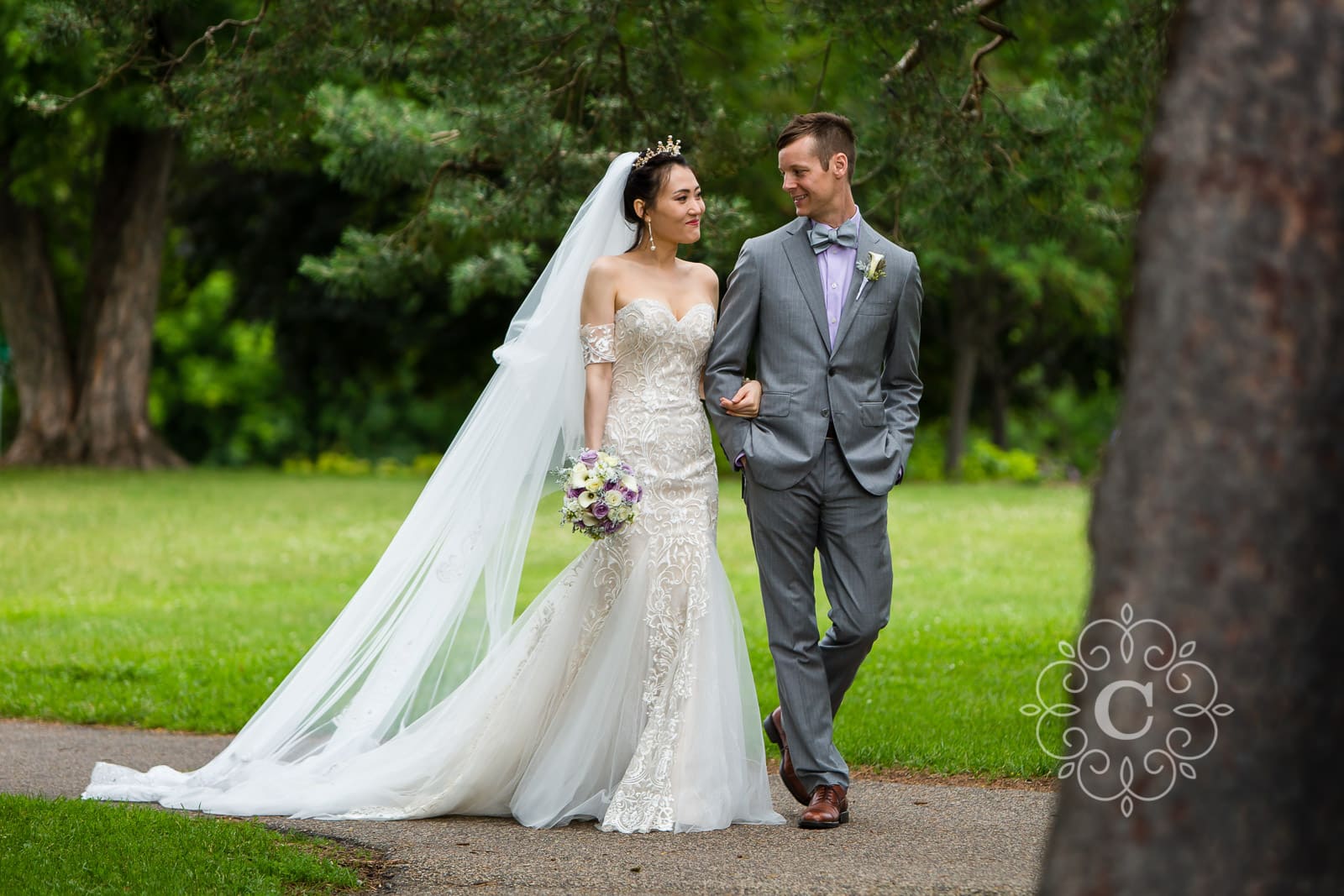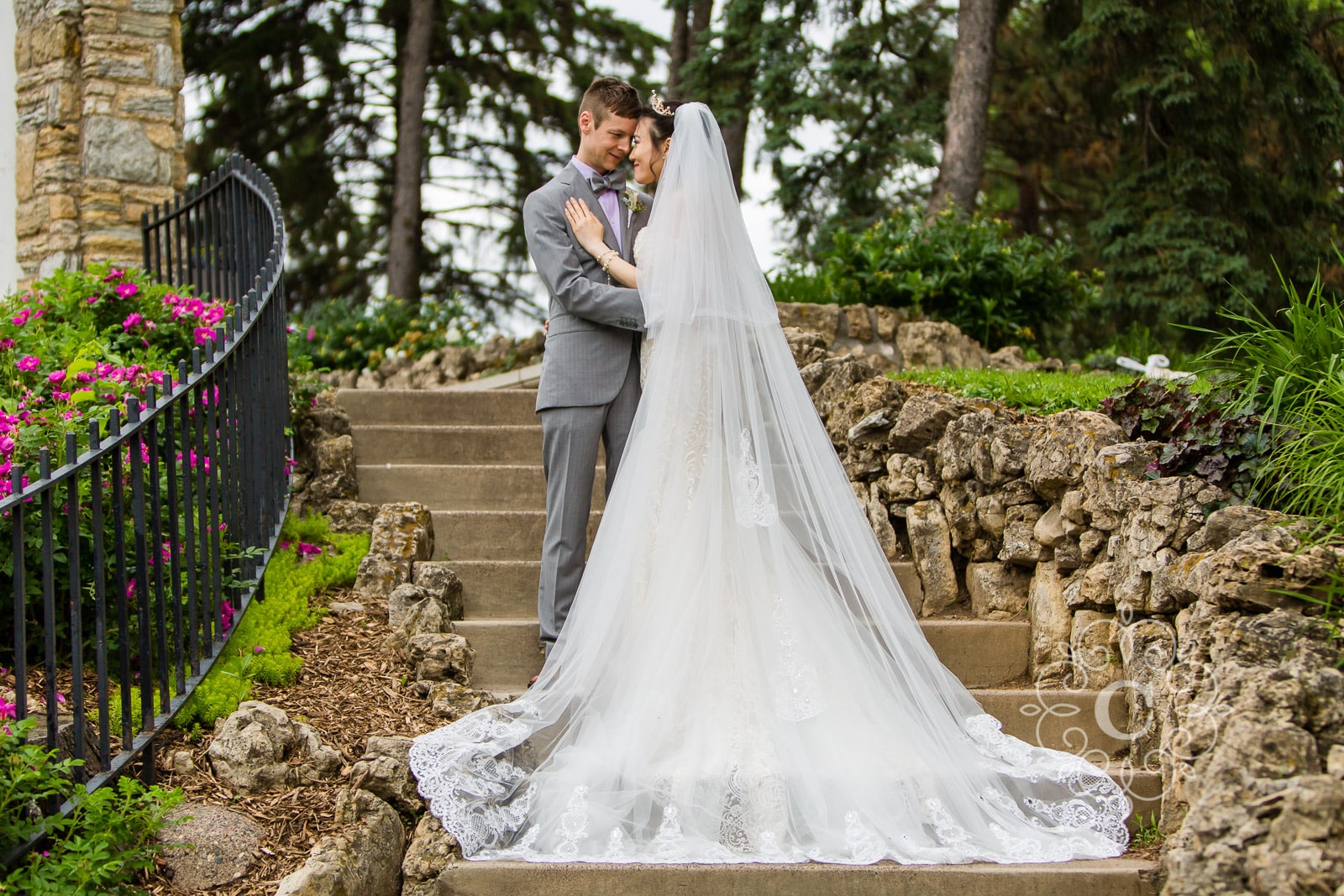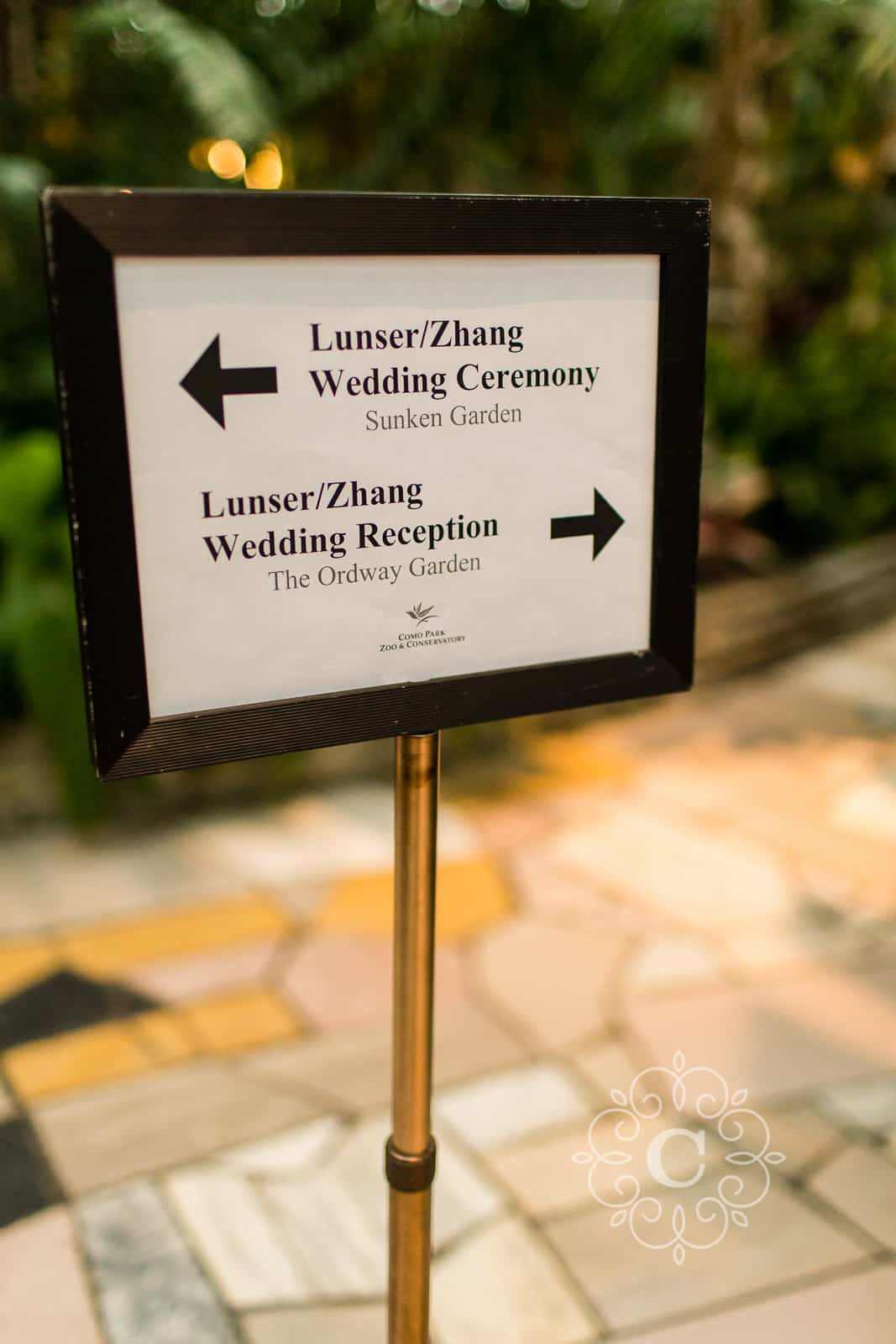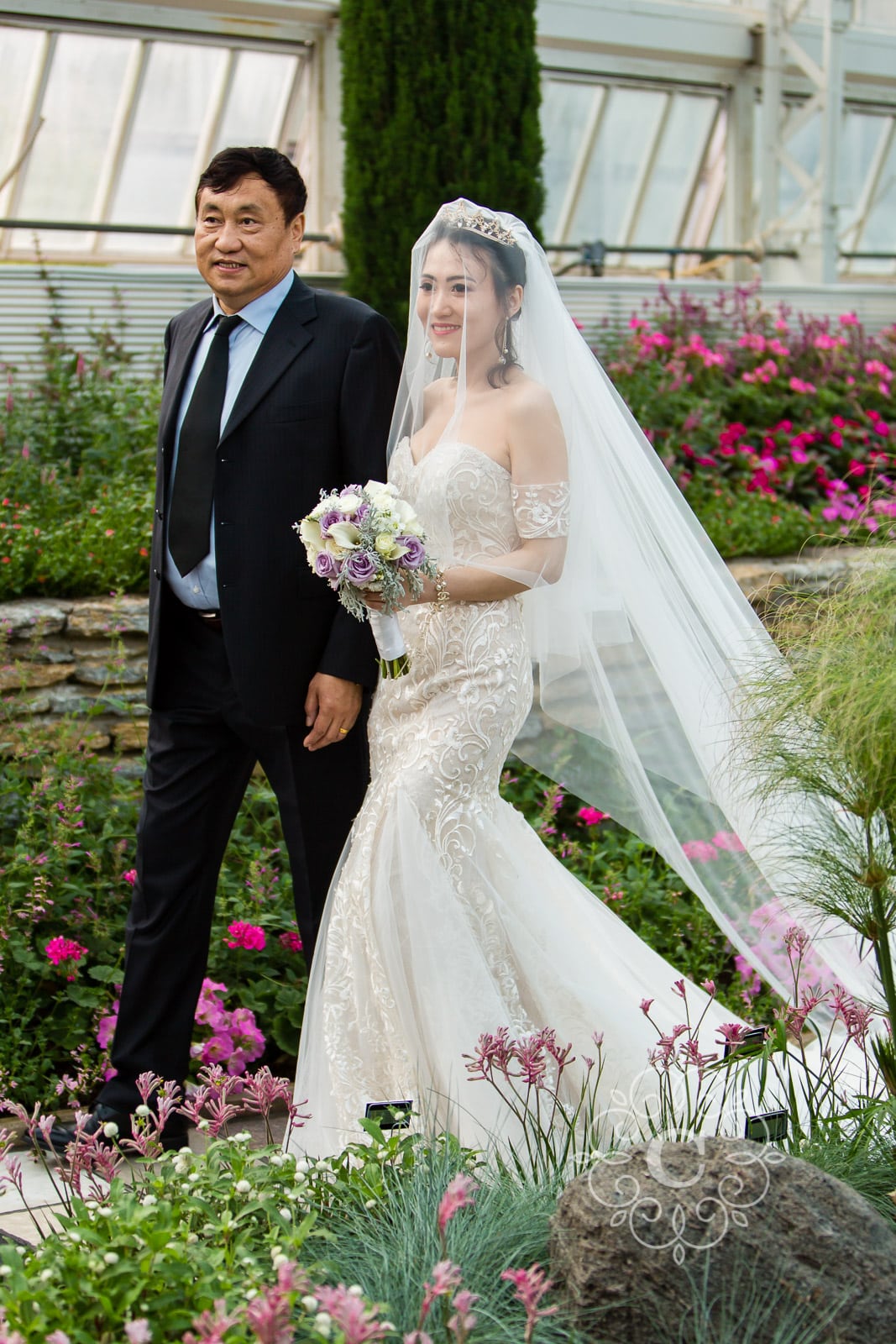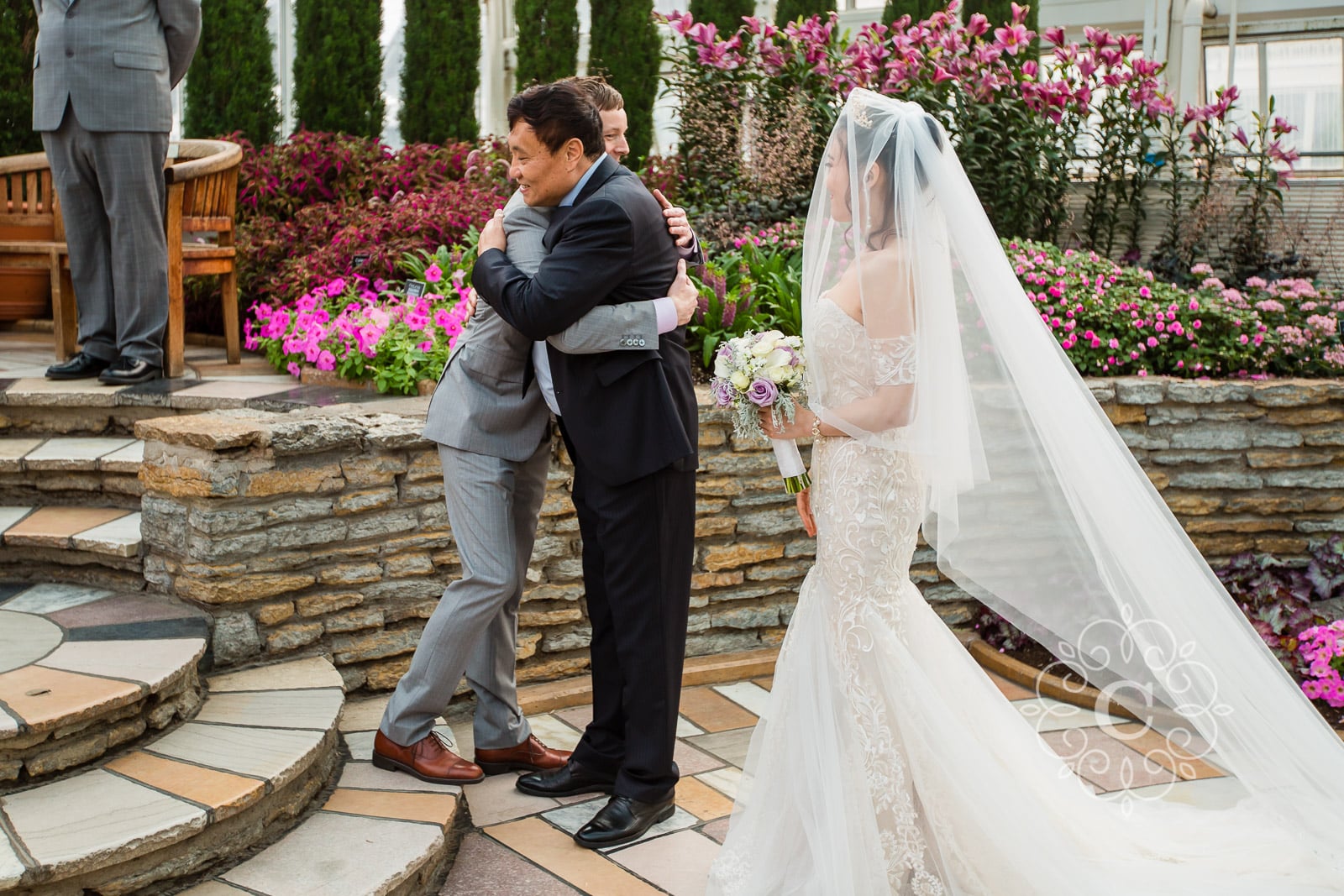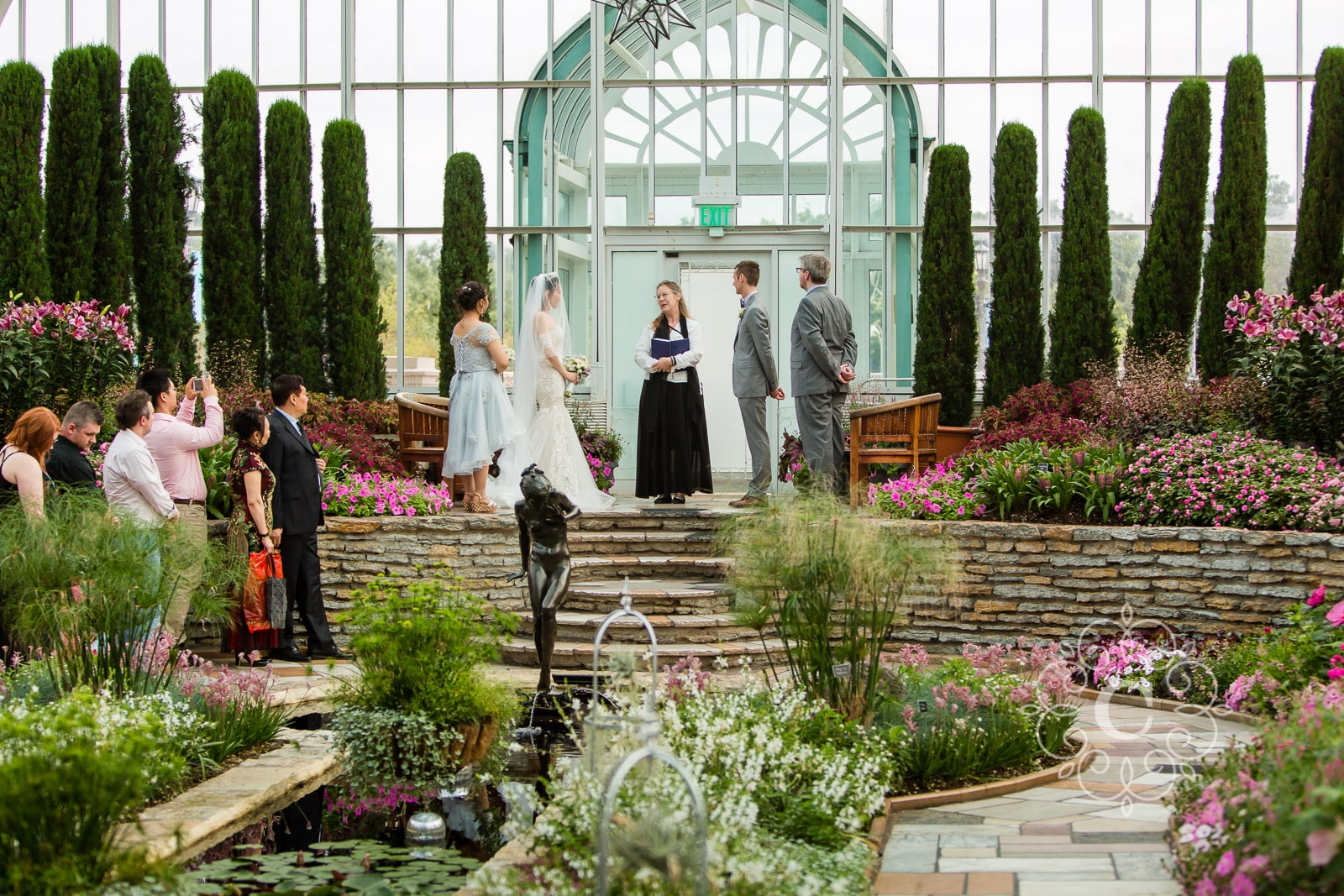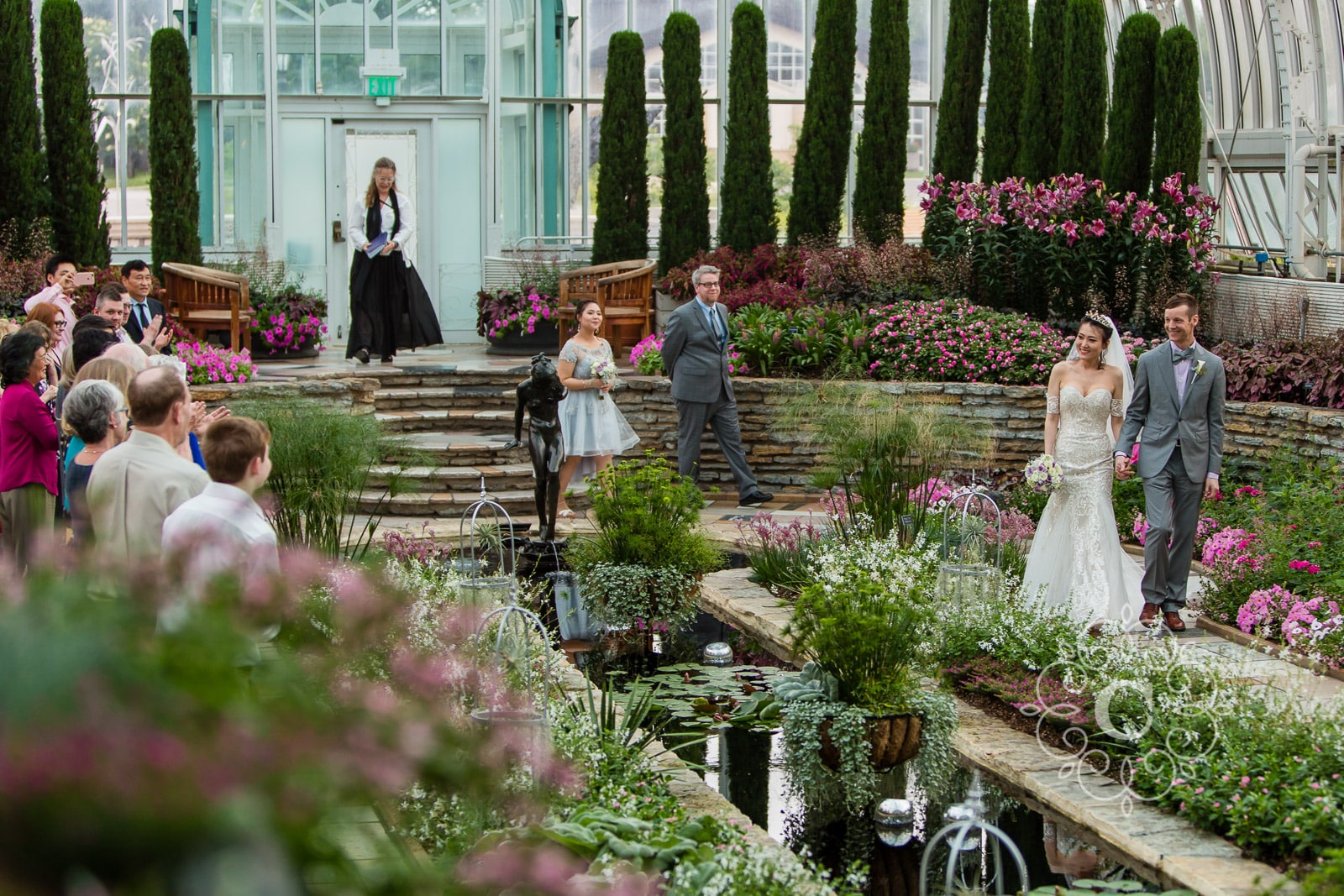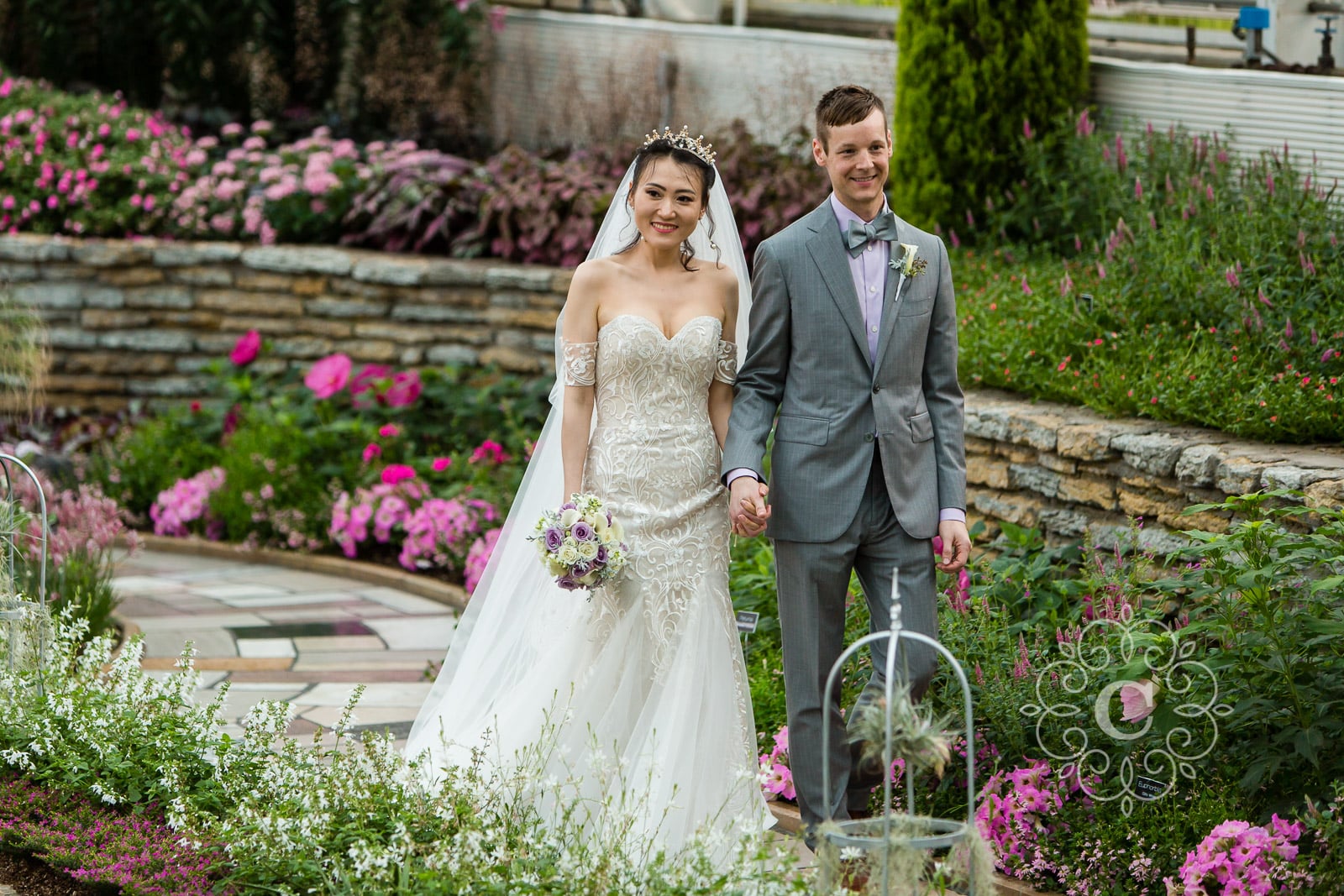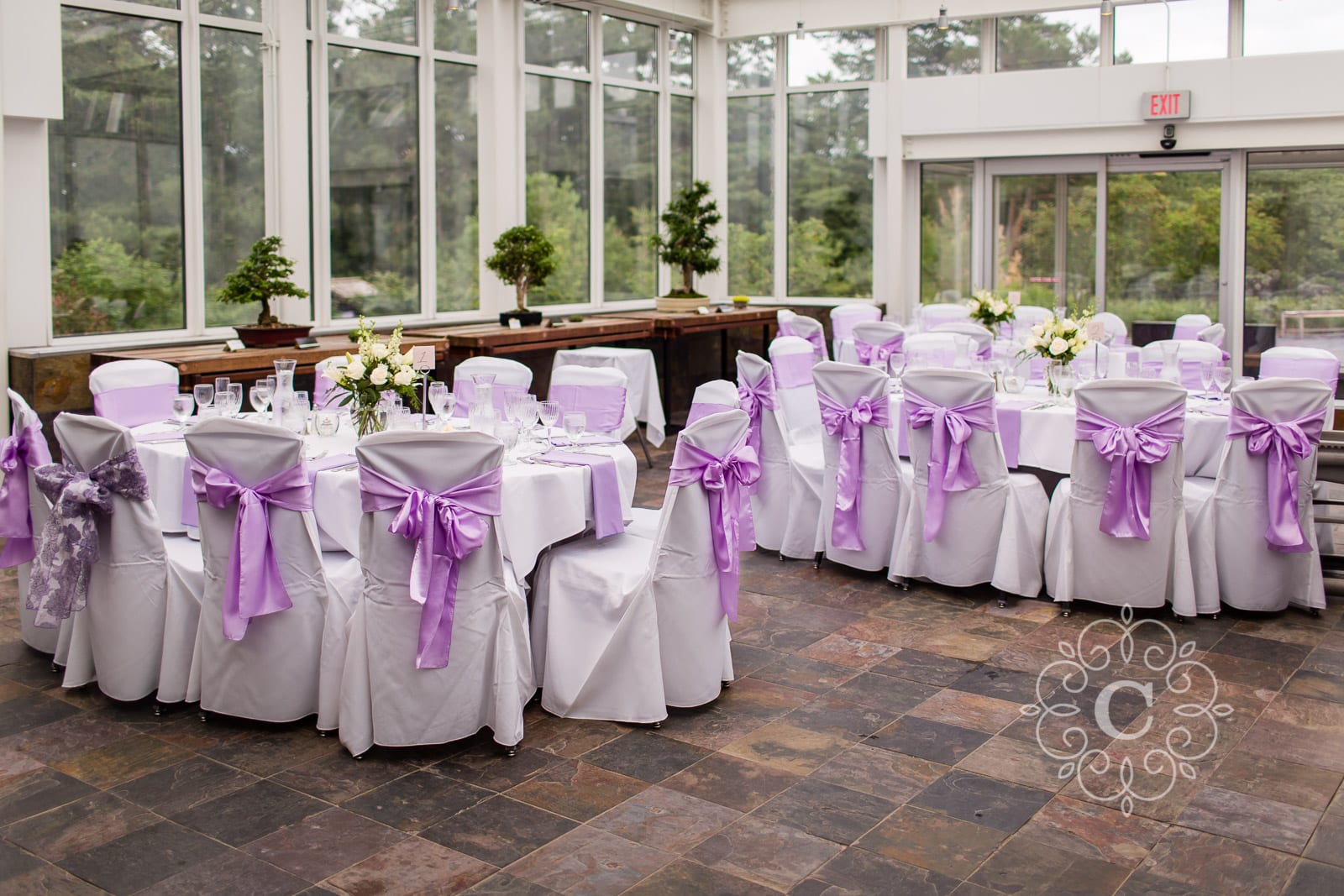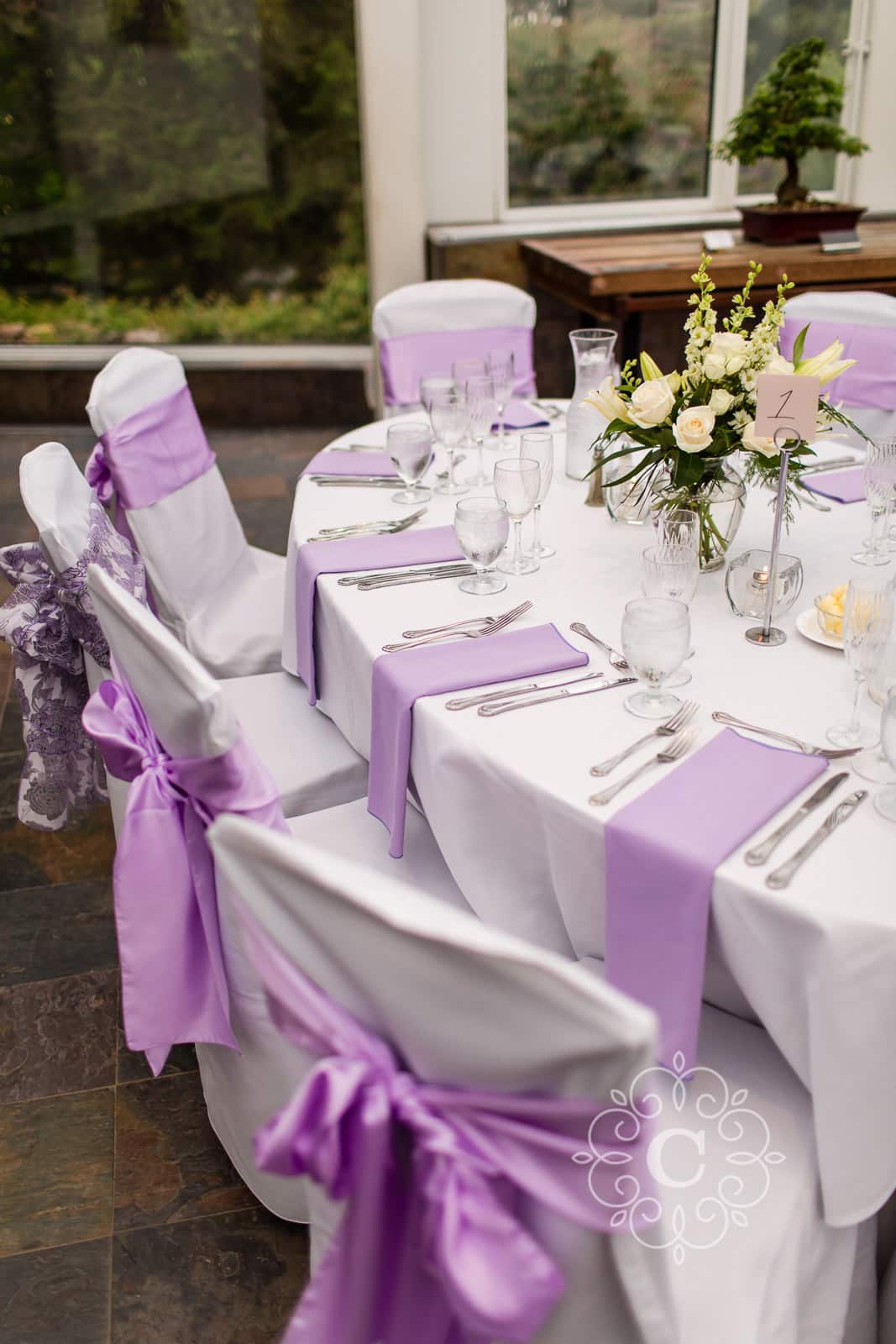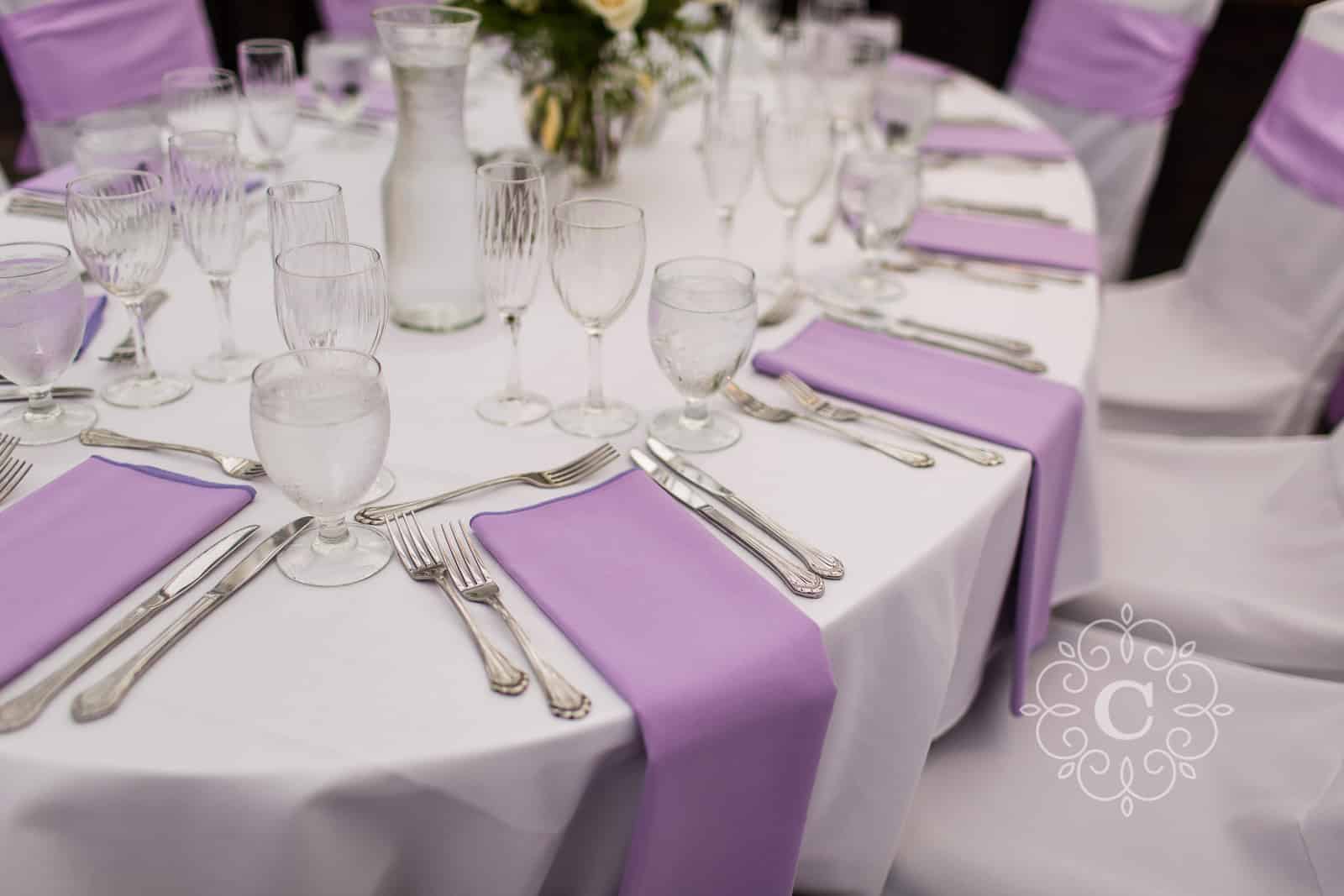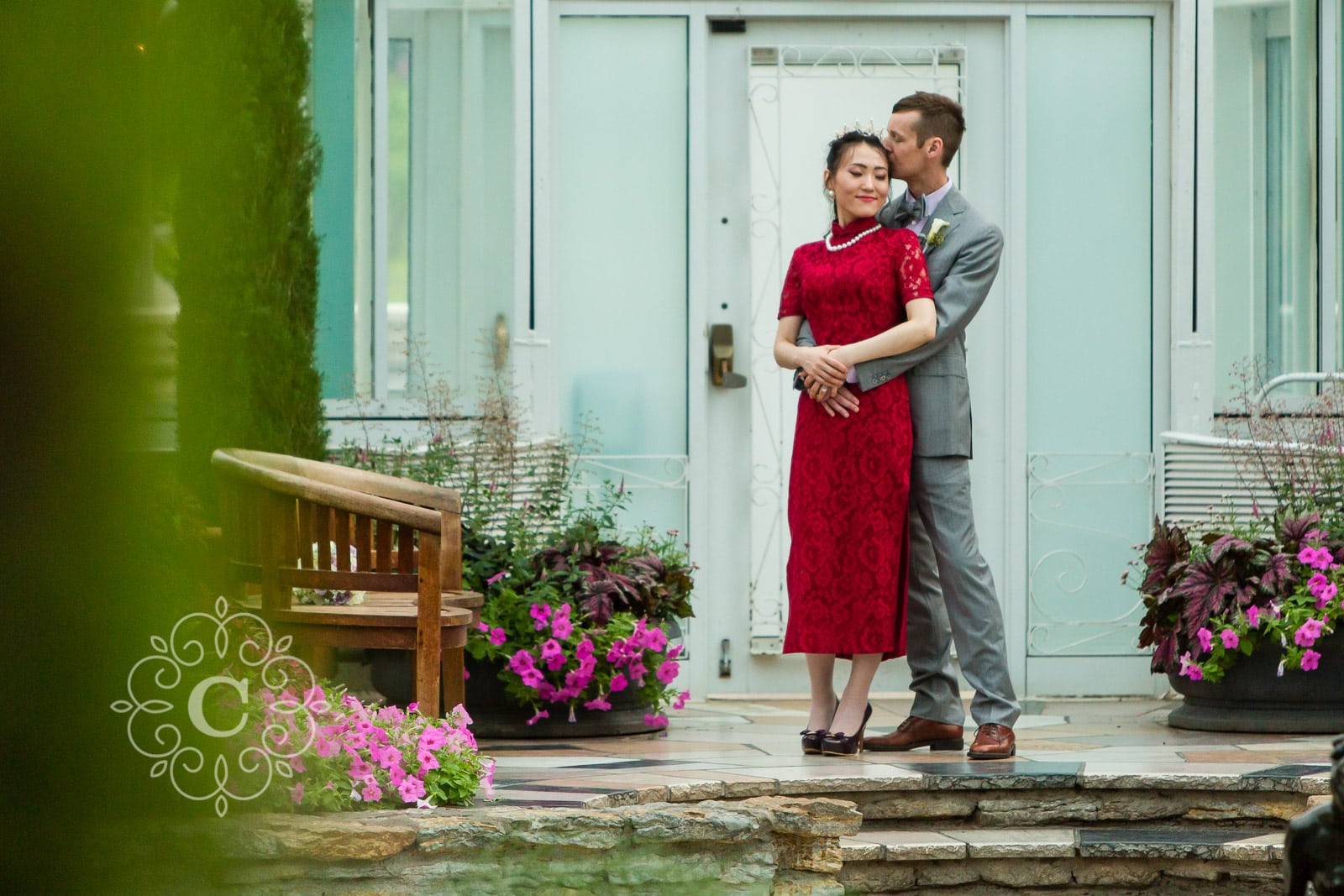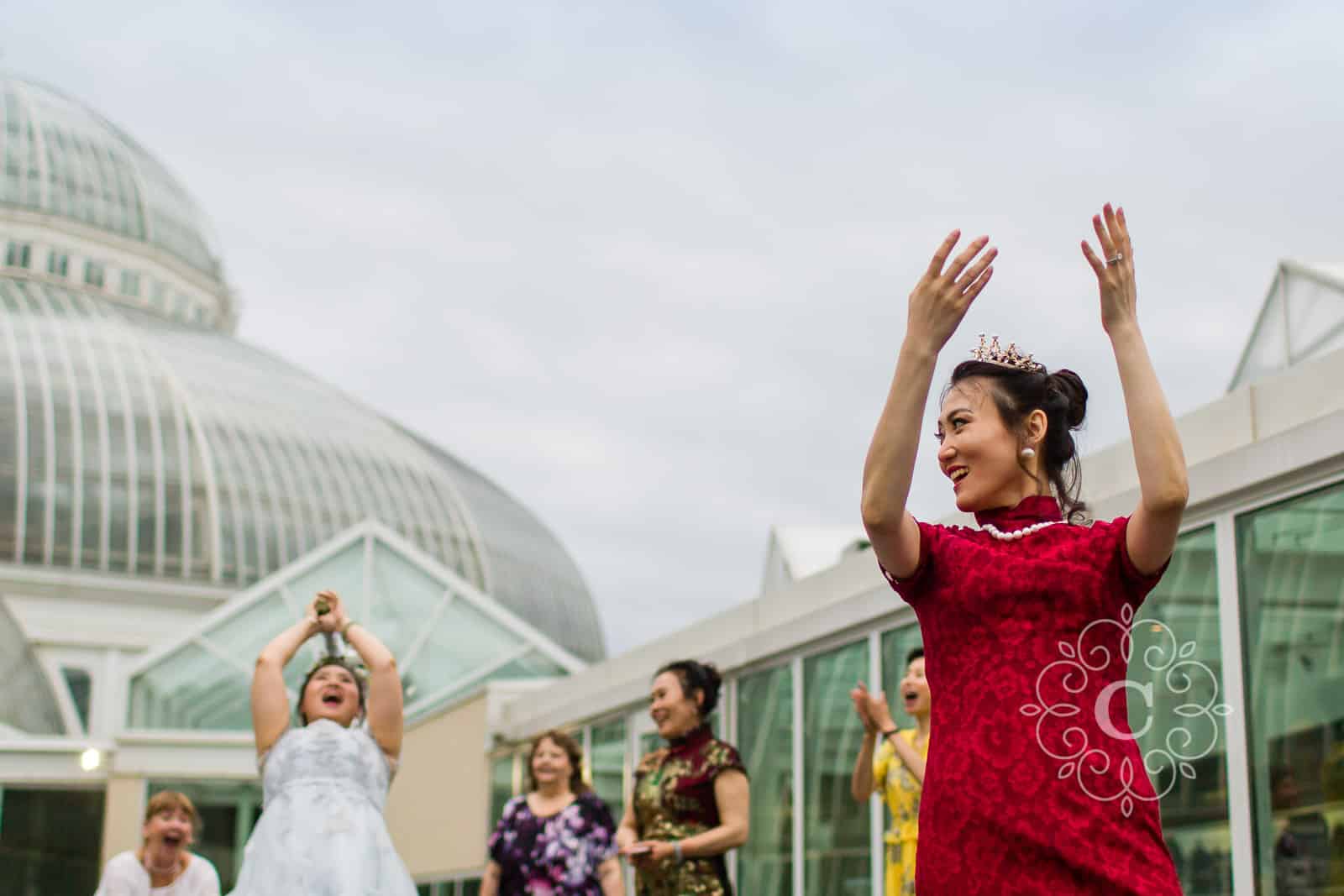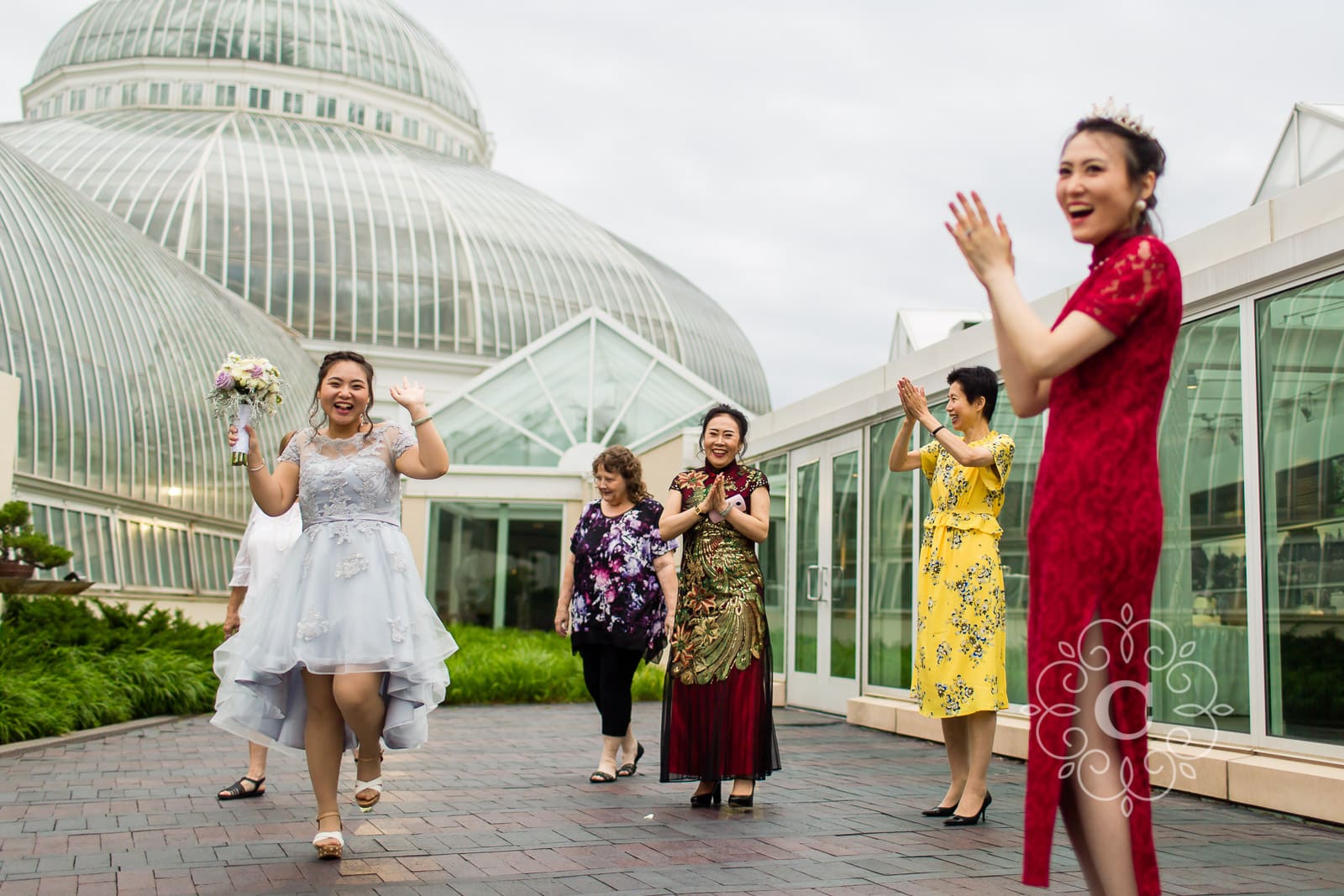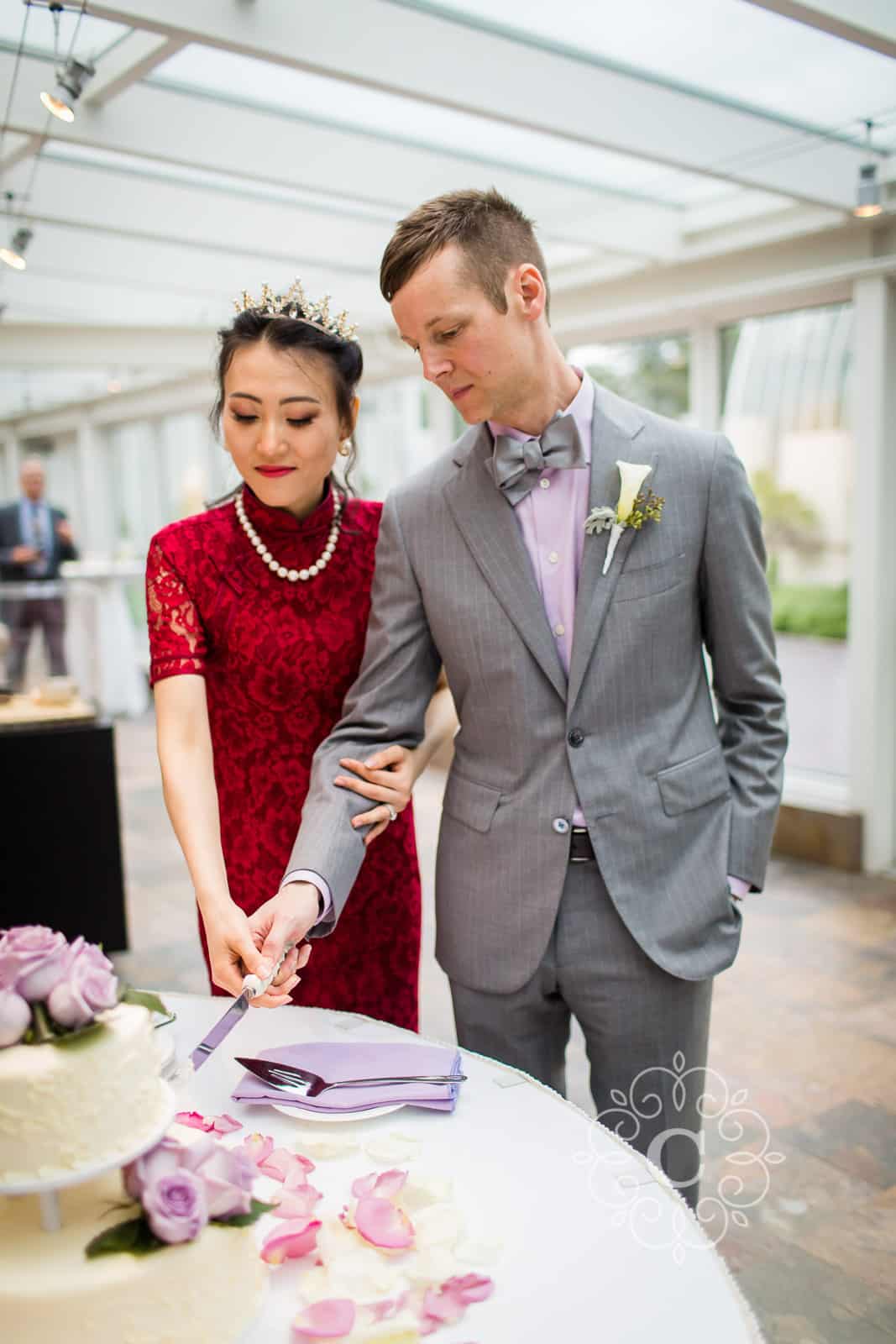 Take a look at more of Naiyuan + Bryan's beautiful Como Conservatory wedding photos here too!
VENDORS
Venue: Como Conservatory
Catering: Lancer Catering
Cake: Buttercream
Officiant: Positively Charmed