Katie + Brett were really looking forward to having greenery and flowers in their Minneapolis engagement photography because their wedding will be held next January in our cold, snowy Minnesota winter. As they were considering locations for their photo session, they gravitated toward Como Park Conservatory which had perfect options both inside and outside the gorgeous building.
As their day was approaching, we watched the weather forecast (as I usually do). It wasn't looking all that favorable for us. Rain, cold and wind were on tap for the day. However, due to the fact that they both lived out-of-state, and would be moving apart to different states for a short time due to several obligations, we had no choice but to go forward with their session, rain or shine! Luckily the Como Park Conservatory could work both indoors AND outdoors, so we figured we would be just fine.
The day of their session did start rainy, windy and chilly for us. We worked a bit outdoors by the frog pond, and then decided to warm up and dry out in our cars until the Conservatory opened. Shortly before that time, about 20 or more school busses arrived with loads of children for field trips. We were set for another challenge! However, once we got inside, we worked quickly and were able to move around to various locations that were relatively empty, so before we knew it, we had spent over an hour together and captured numerous images. The rain even dissipated enough for us to work outdoors by the frog pond again before their session was done!
Katie + Brett, thank you so much for working with me for your beautiful Como Park Conservatory engagement photos. I am so happy for the two of you as you begin your lives together, and am so excited for your big day!
Be sure to take a look at some of my other Como Park Conservatory engagement photos too!
If you're thinking of having a Como Park Conservatory engagement or prewedding photography session, contact me soon!
ETA: Check out Katie + Brett's stunning St Stephen's Catholic Church and Landmark Center wedding photos here!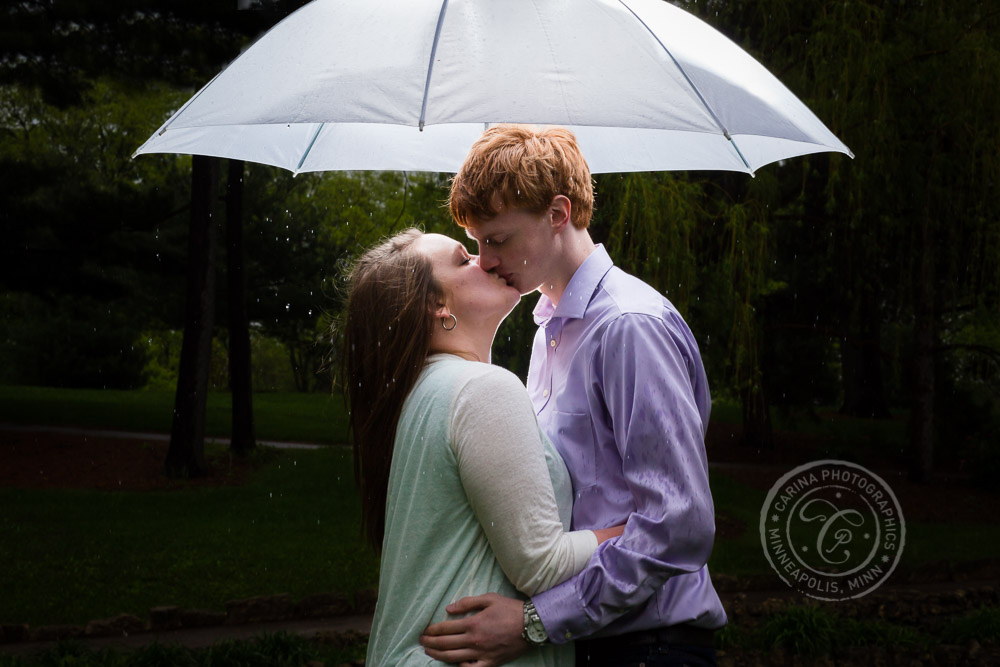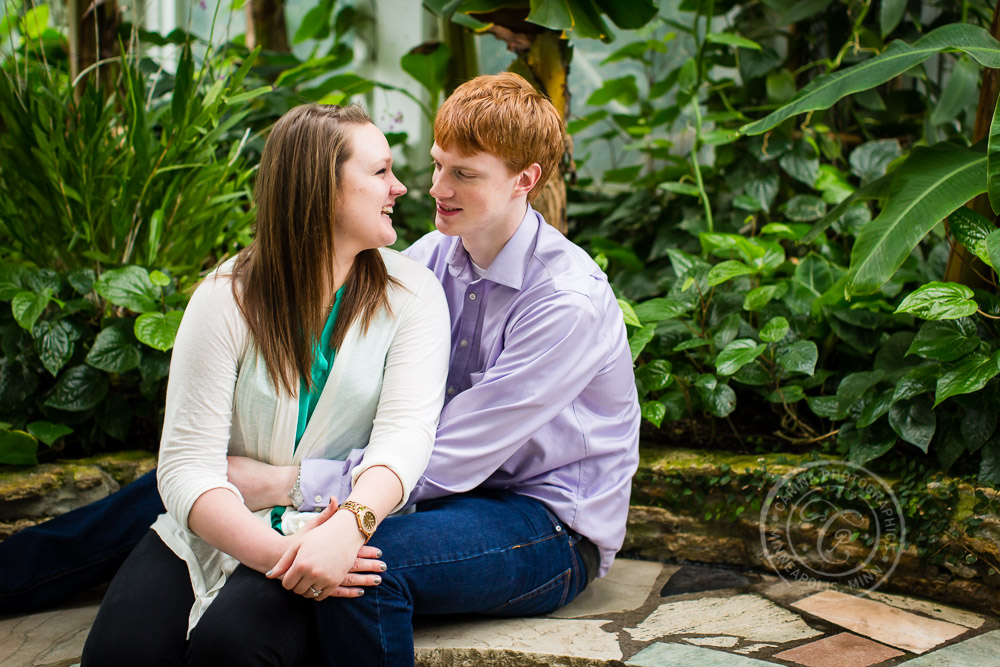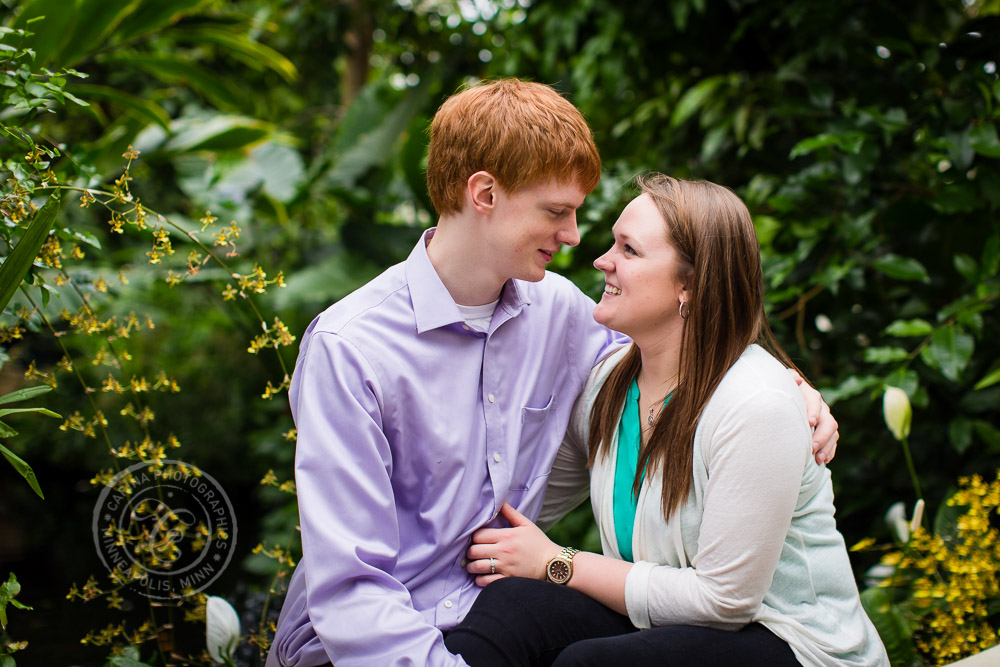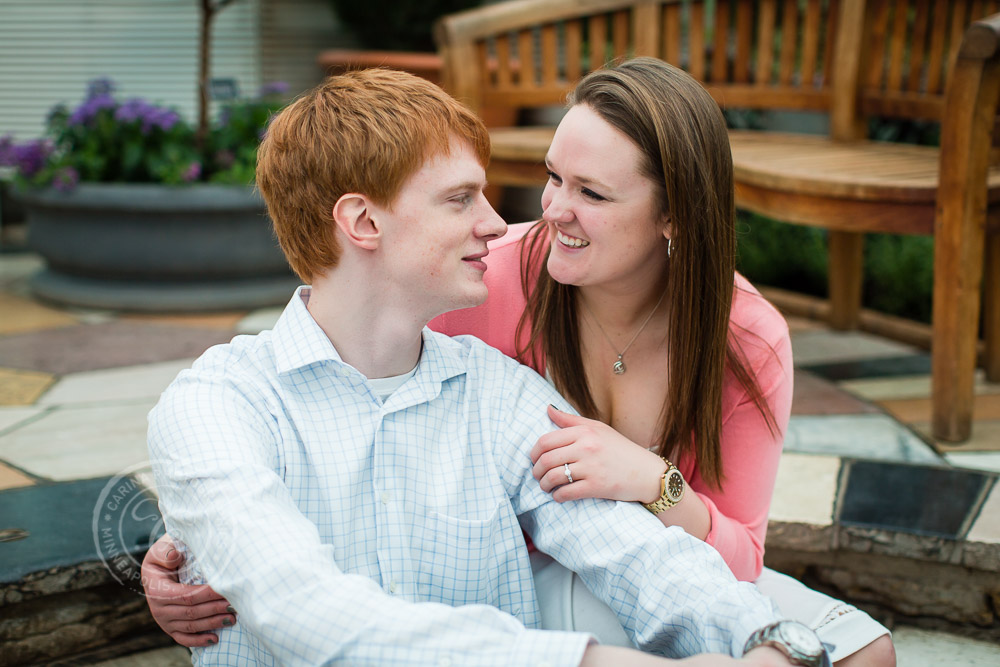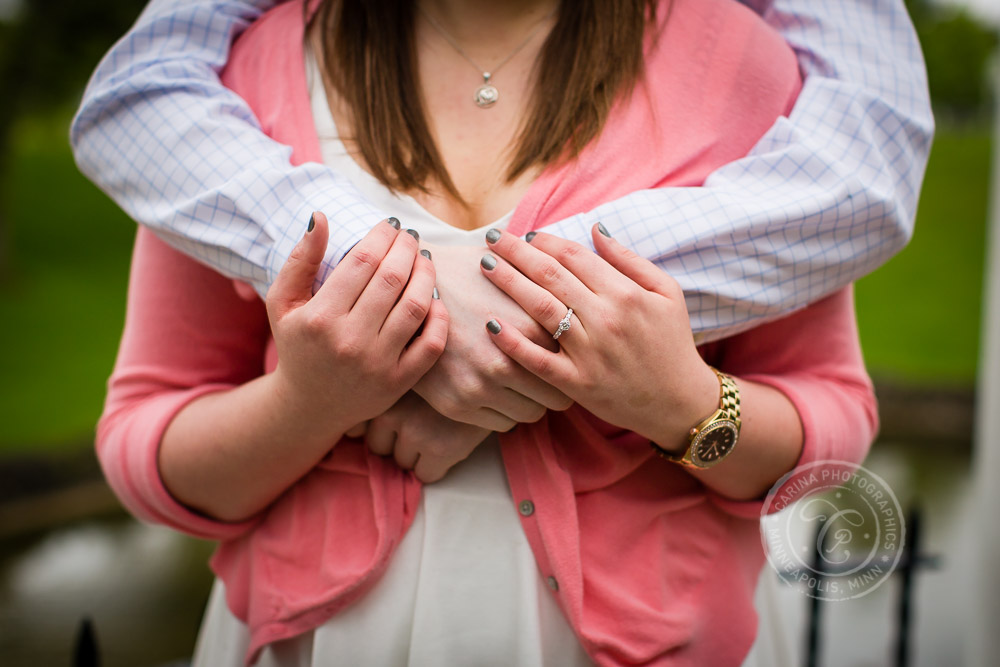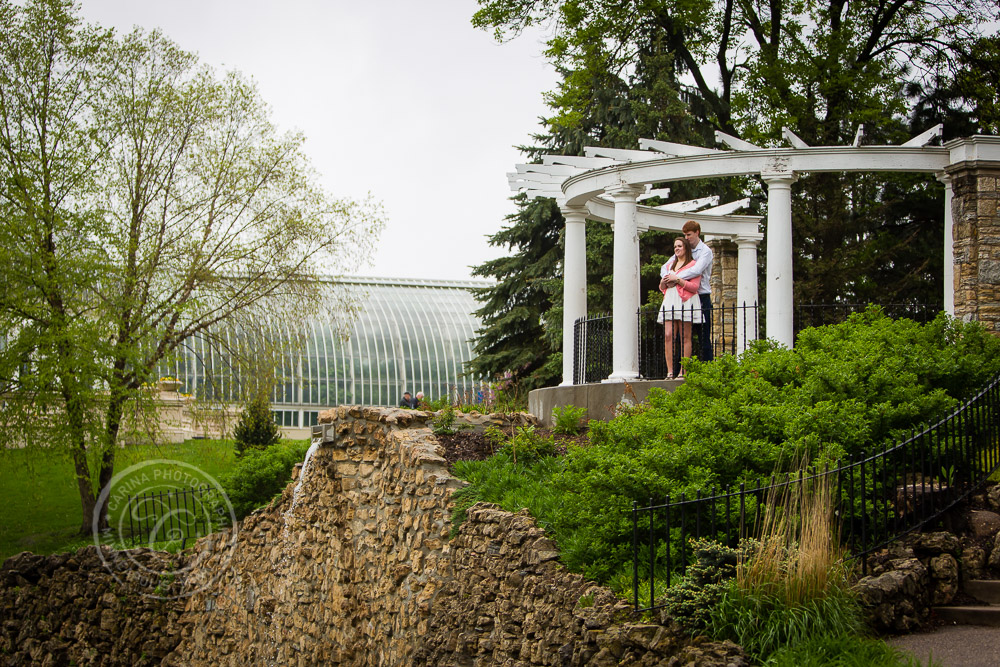 Take a look at Katie + Brett's highlight video here: