Stillwater Engagement Photography
Anna + Adam were former residents of Minnesota before moving to their current home of Chicago. They planned to get married back in MN to be near family and friends. When they thought about where in MN they wanted to take their engagement photos, the beautiful Twin Cities suburb of Stillwater came to mind. It's such a cute, quaint town set amongst the trees along the St Croix river. When they mentioned to me their interest in having Stillwater engagement photography, I was so excited! I love Stillwater too, and I would finally have the chance to work at a location I had always hoped to visit: the St Croix Boom Site.
St Croix River
We started their mid-fall prewedding session at Pioneer Park. The park is on a high bluff that has a spectacular view over the gorgeous river and architecture of Stillwater. It's surrounded by beautiful old Victorian homes, quaint streets and brick buildings.
After we spent some time there, we headed over to the St Croix Boom Site for a walk below the bluffs, cliffs and caves down by the water's edge. Our options for walking around there were slightly reduced as the river flooding had not yet fully subsided. It's been a rainy summer and fall for us!
After the fun at the Boom Site, we headed in to downtown Stillwater to work around the river walk and vintage buildings. Again, the actual river walk was still under water, but we were still able to catch a few photos of them nearby.
Thank You!
Thank you so much, Anna + Adam, for choosing to work with me as your Minneapolis engagement photographer! I loved working with you for your beautiful Stillwater engagement photos. I am so excited for your winter Hamline Church and Semple Mansion wedding!
Make sure to take a look at my Stillwater wedding photography and Pioneer Park wedding photography too!
ETA: Check out Anna + Adam's gorgeous Semple Mansion wedding photos too!
Considering a Stillwater wedding or engagement session? Contact me soon to see if we would be a great fit together!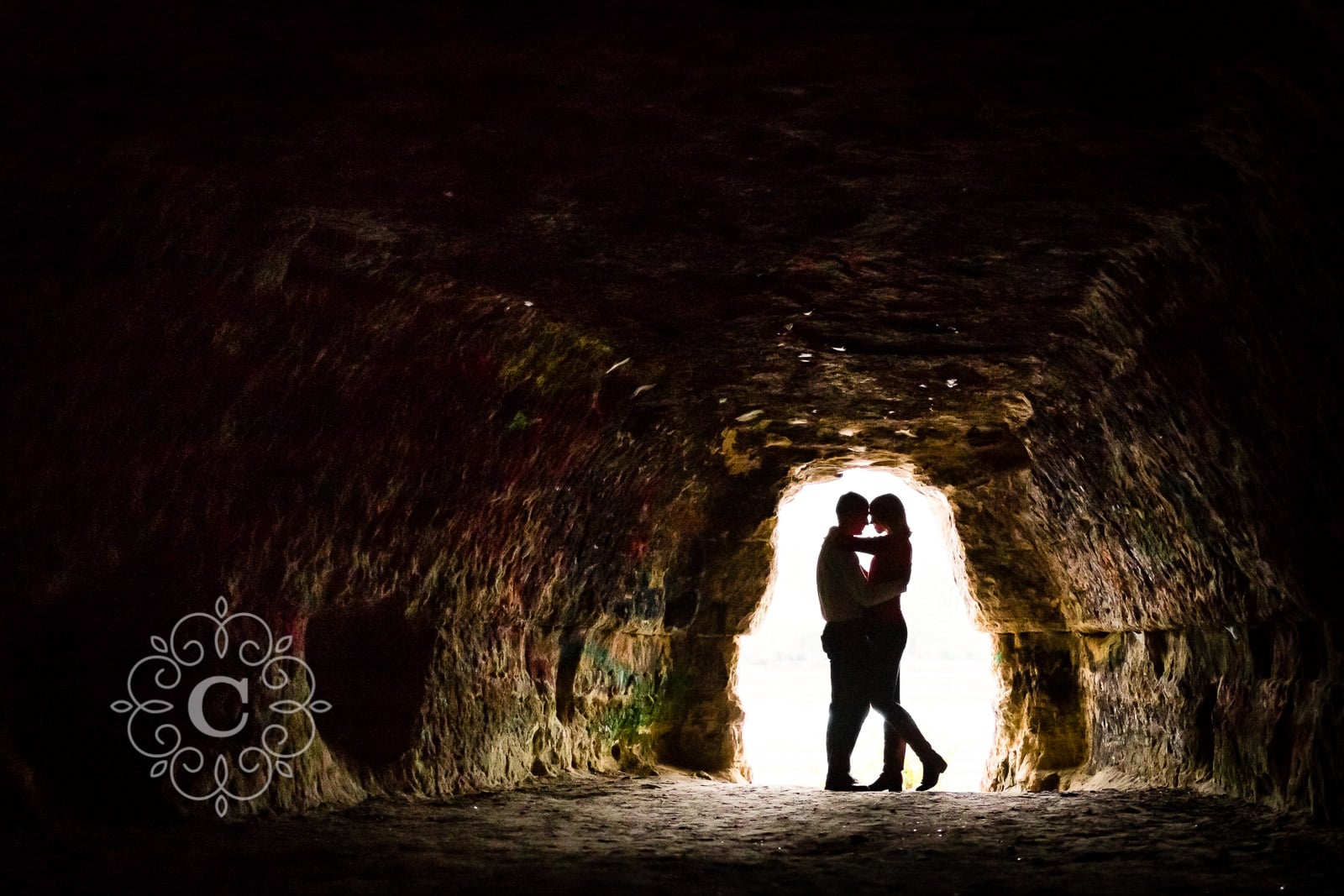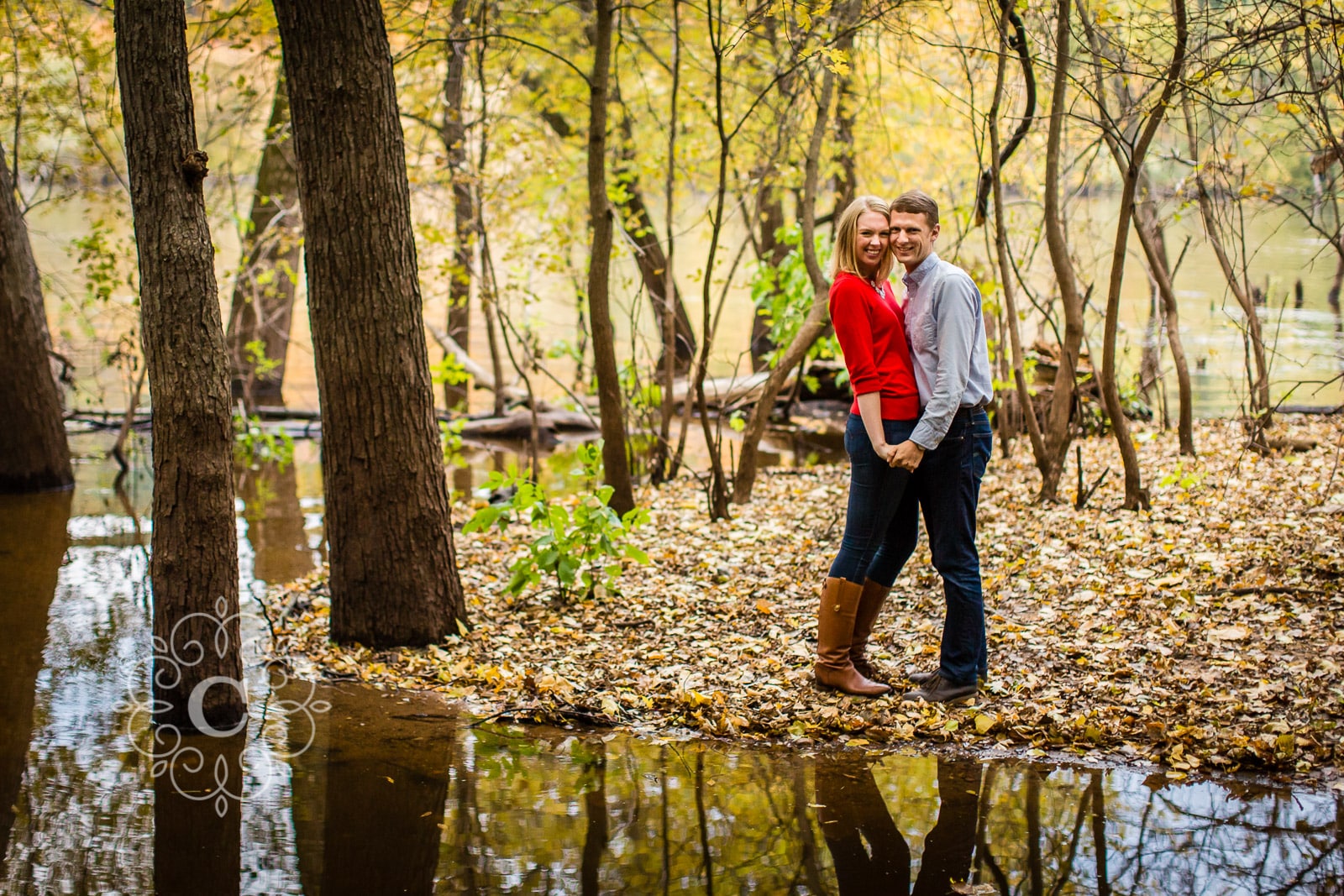 Check out their slideshow for more fun images from Anna + Adam's Stillwater engagement session!