Como Park Engagement Photos
Angela + Ryland hired me to capture their beautiful wedding day. They also wanted to work with me for engagement photos too. I was so excited that they settled on Como Park engagement portraits. It's such a beautiful location, and one of my favorite parks in the Cities!
Como Conservatory Engagement Portraits
The day came and the weather was perfect. We had so much fun wandering around the beautiful gardens, ponds and trees, and finding fun spots to photograph them. We were able to spend time in front of the Conservatory, as well as both the Frog Pond as well as the new Lily Pond, both featuring beautiful waterfalls. Even the cloud cover was perfect that day (instead of the bright full sun) so I was able to capture the Conservatory sitting stately in the background behind them in many of their photos.
Thank You!
Angela + Ryland, thank you so much for working with me for your engagement photography! I had so much fun working with you for your engagement photos. And I am so excited for your big day, coming up soon!
If you are considering Conservatory engagement photos, contact me soon!
BONUS: Be sure to check out Angela + Ryland's St Paul Cathedral and Como Park wedding photos too!
EXTRA BONUS: Be sure to take a look at some other engagement sessions I photographed at Como Park, including a spring engagement session, a winter engagement session, another spring engagement session, another winter engagement session, a summer engagement session, another spring engagement session, an anniversary portrait session, and even a Como Town Amusement Park engagement session!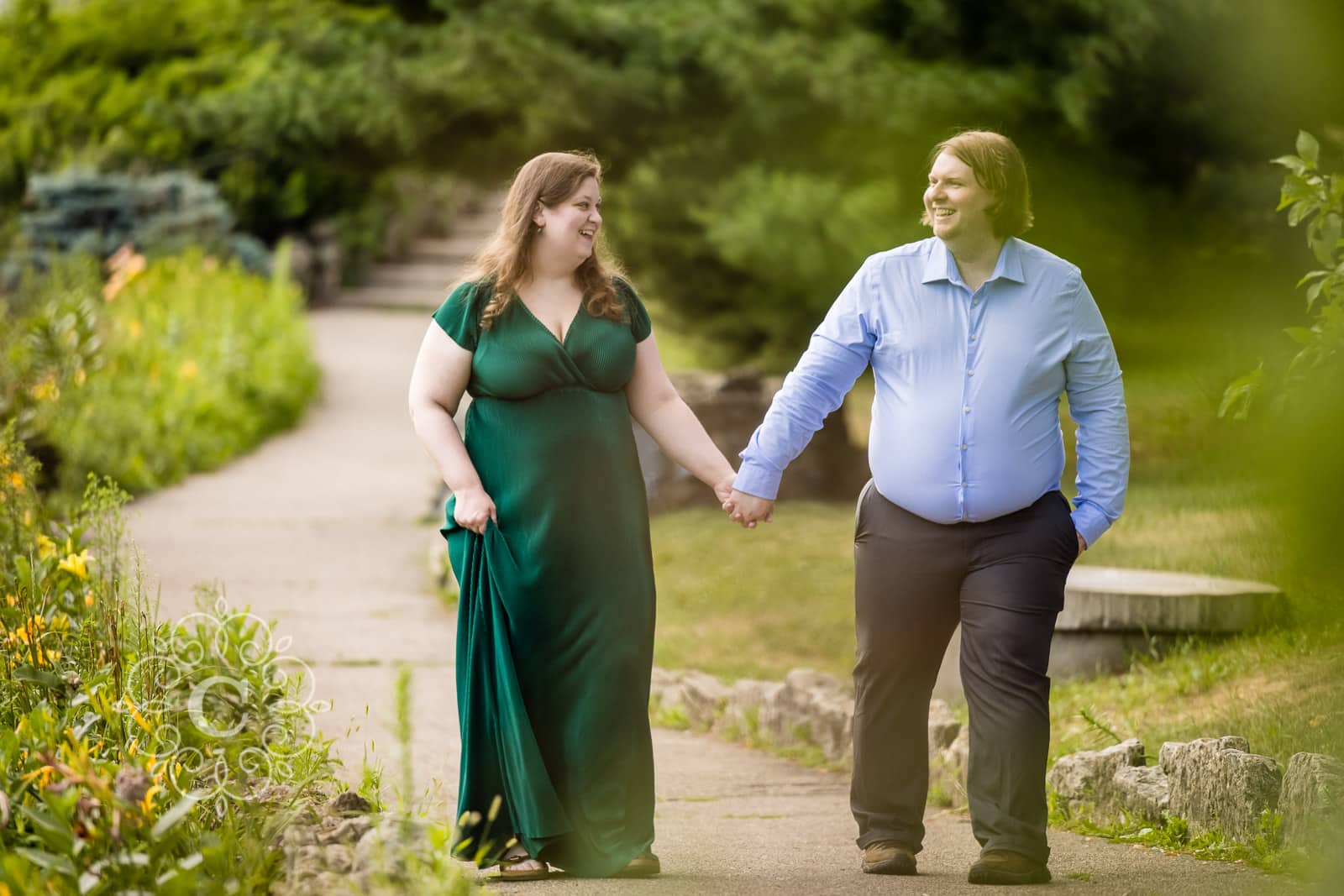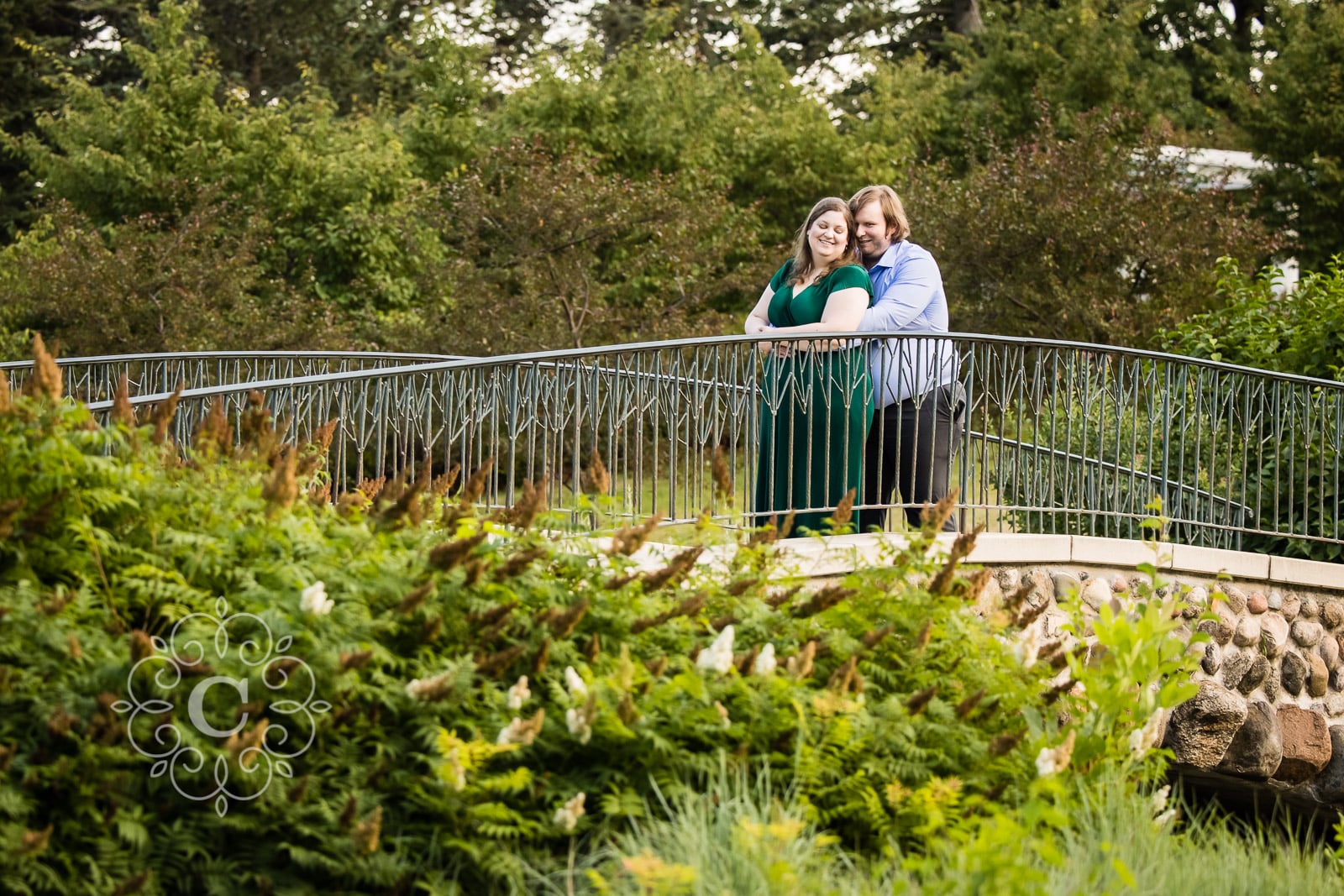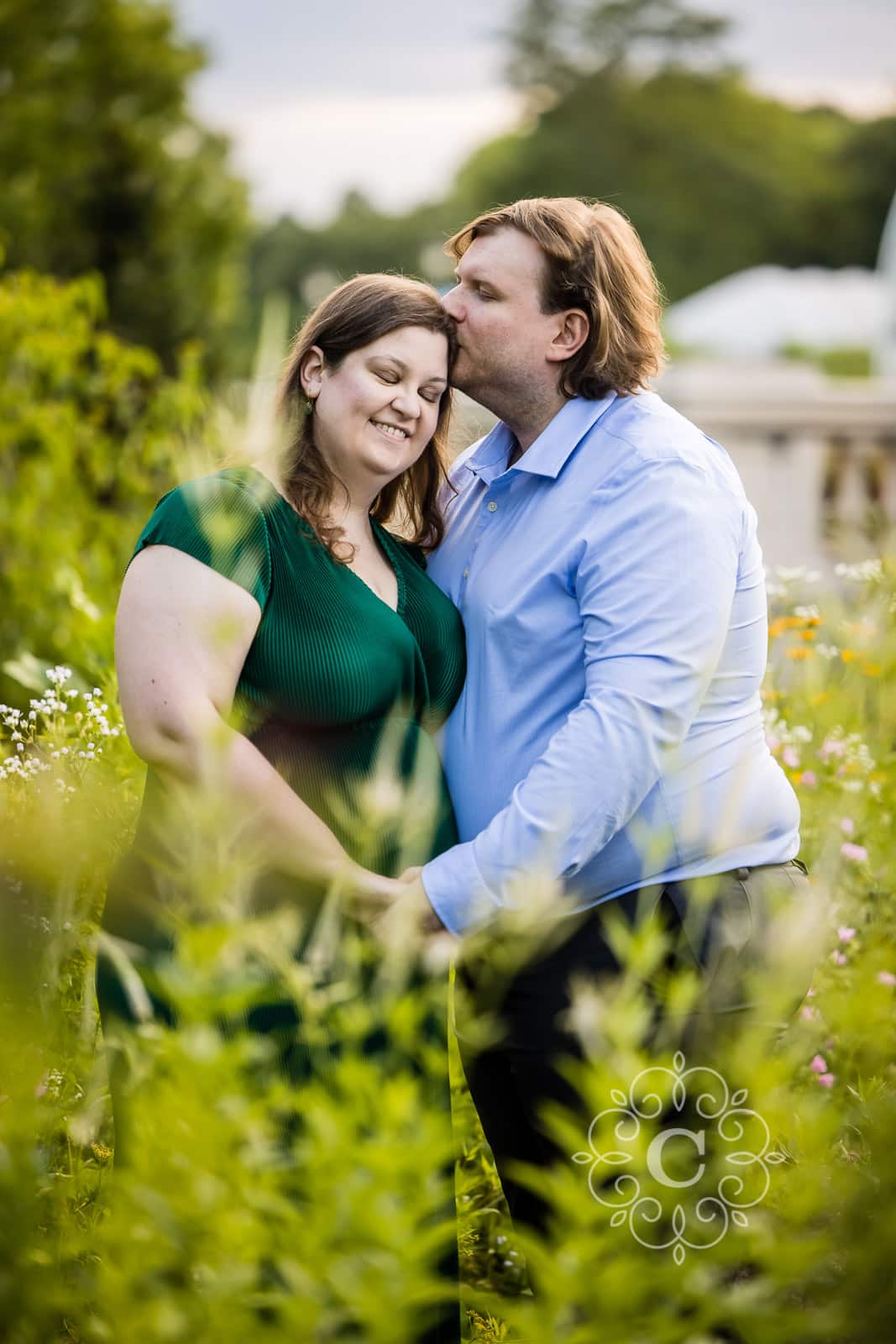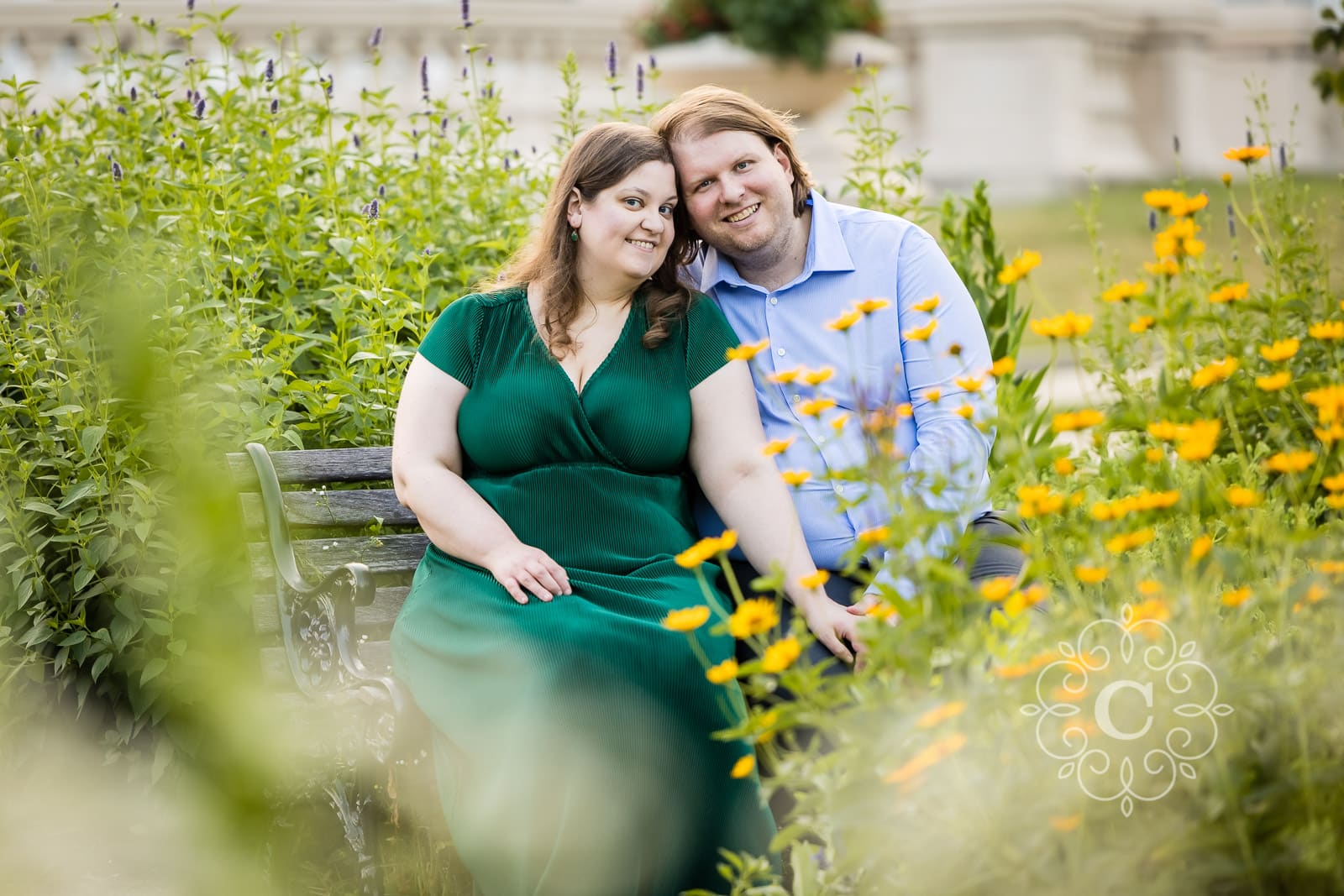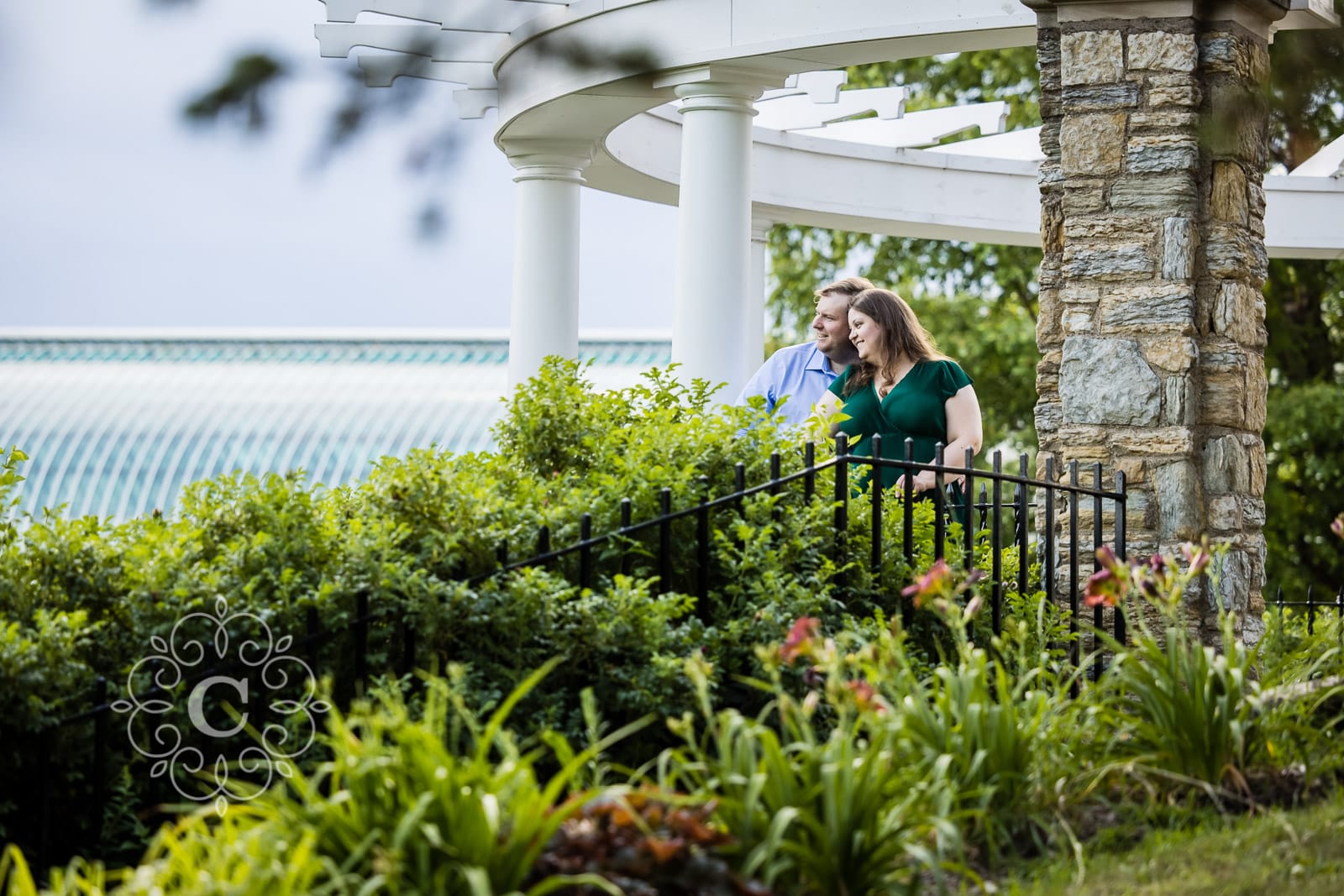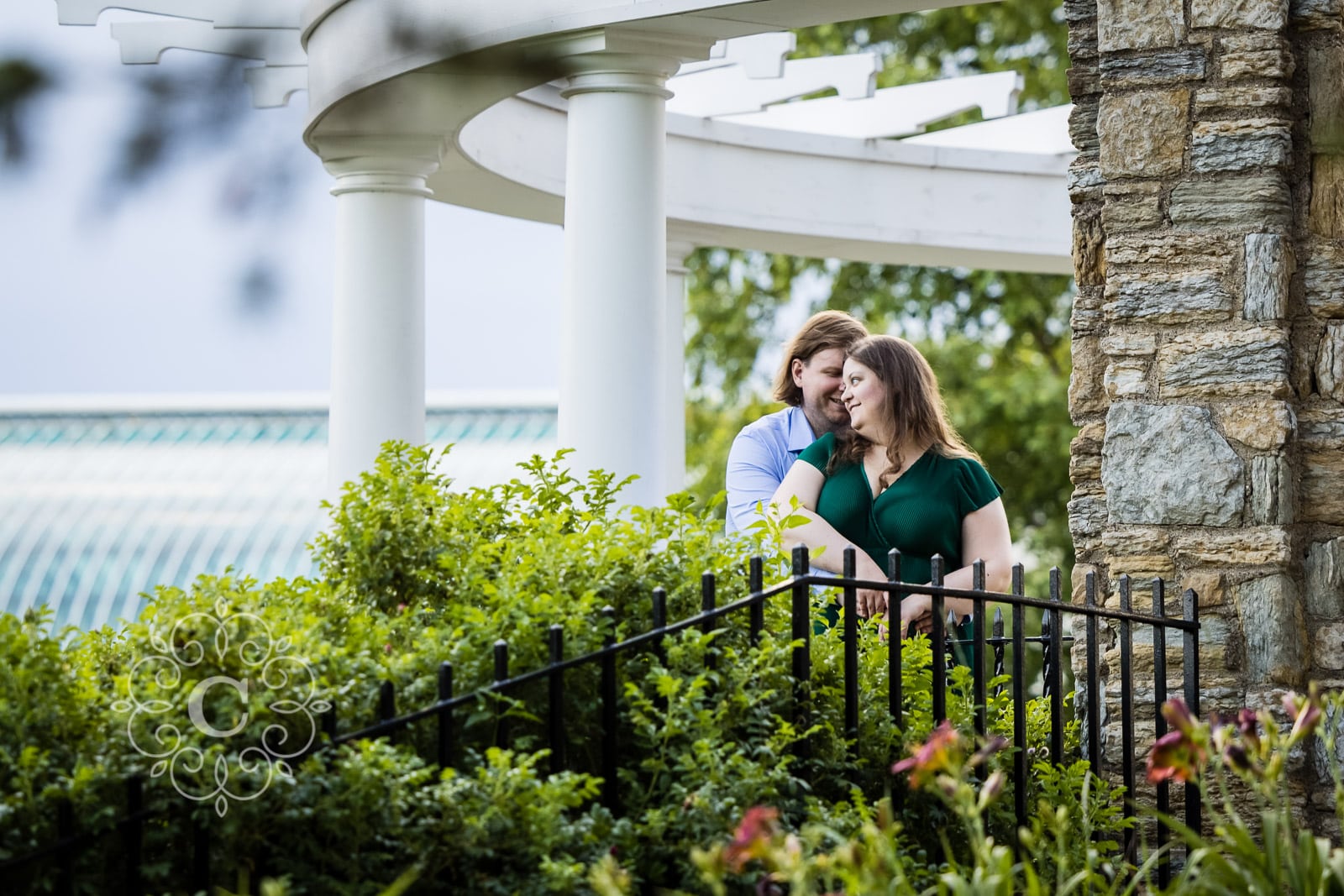 Be sure to check out Angela + Ryland's slideshow too!